[Newest] Best 3 Apps to Share iPad Screen Remotely
Are you struggling to share your iPad screen with your PC? As we all know, it is easy to share the screen of the iPad to any other Apple device, but it is hard to share the iPad pad screen to a Windows PC.
Luckily, there are various apps can help in iPad remote screen sharing. In this blog we will guide you on how to remotely share iPad screen to PC and Smart TVs.
1Why We Need A Remote Screen-Sharing Tool?
As an iPad user, I know there are various situations where we need to share an iPad screen with a larger screen.
I remember when I was a student; I used to create all the assignments and presentations on my iPad because it was easy for me to create amazing presentations and assignments on iPad because of the iPad's fabulous features. But on presentation day, I had to share my presentation on the school PC, which was difficult then.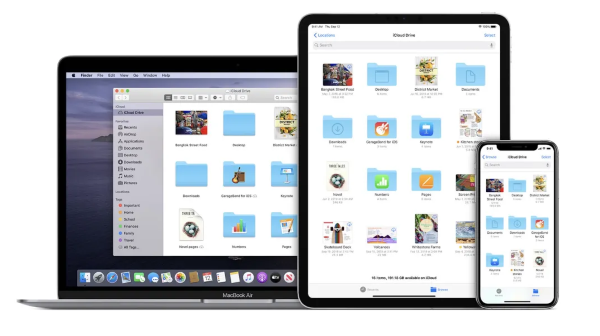 Now I'm graduated and working in a well-known company, and our task is to promote brands and company products; my duty is to create plans and presentations like how we will do Branding and promotions, so I create all plans, presentations, and summaries on my iPad because it's convenient for me and later I share my iPad screen to office PC to our clients for discussion and approval.
There are many other situations where people love to share their iPad screen to PC or TV, such as when they want to share pictures and videos with family and friends, or they have a plan for movie night or something they share on PC or TV screen.
2What Are Different Ways to Mirror an iPad Screen to PC?
It is a fact that iOS devices don't have any inbuilt feature for sharing screens to Windows PC, but various tools can help. People want something quick for screen sharing. If you are one of those who want a quick and remotely connection, Here are some Apps that can aid you in sharing your iPad screen with Windows PC.
1. AirDroid Cast
Imagine you are at your office for an important meeting and presentation but forgot your USB cable at home. What will you do? Don't stress. There is one solution, AirDroid Cast.
AirDroid Cast is a screen-sharing software that can help to cast your iPad screen to Windows PC remotely. If you use this app, you don't have to use any USB cable or adapter because this application remotely connects your iPad to your PC and shares screen quickly.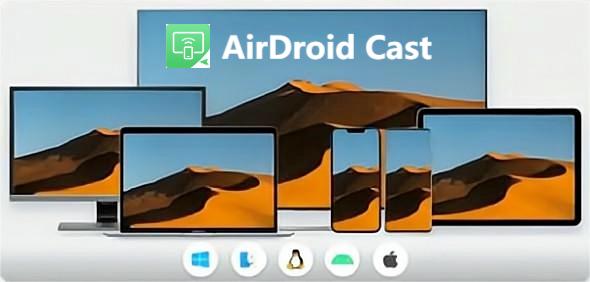 The most appreciated thing is that this software is free of cost with powerful features. You can share the screen with voice and audio. Additionally, with the AirDroid Cast, you can do game streaming if you are a gamer.
How to Use AirDroid Cast to Share iPad Screen Remotely to Windows PC?
Download AirDroid Cast on both your iPad and Windows PC. You can get it from App Store or its official website.




After installation, launch AirDroid Cast on both your devices. The method of remote screen sharing from iPad to PC is "Wireless".

Now you have two options, QR code scan, and casting code.

If you want to scan the casting code, use AirDroid Cast app on your iPad to scan the code to connect both devices. If you want to share the screen with the casting code, input the code on your iPad AirDroid Cast application.

After this, you will get a casting request, tap on accept, and your iPad screen will be visible on your PC. AirDroid Cast also supports remote control, first you need to set up Bluetooth connection, click the "control" button and follow the instruction to finish setting, then you can start to control iPad on your Windows PC.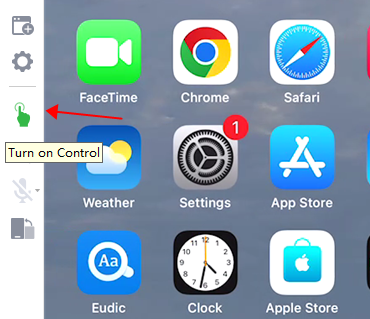 2. TeamViewer QuickSupport
TeamViewer QuickSupport is a remote control screen sharing application that helps iPad users to share the screen to Windows PC remotely. You don't need to arrange any cable or Wi-Fi network.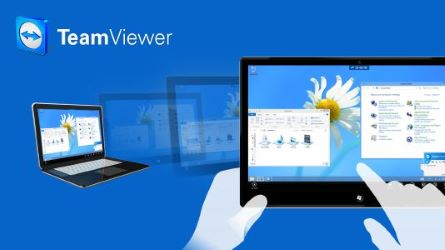 You can easily share an iPad screen to a PC from a long distance, like if both devices are not at the same place. Because this application auto-generates an ID to connect other devices.
Download TeamViewer QuickSupport on your iPad; when the download process is completed, install this application.

When will you open it, you will get an ID that you can share with the person with whom you want to share your screen.

You can note it down to share with a partner, or you can share in the form of an iOS share sheet by clicking on send my ID option to send your ID.

Request your partner to visit www.teamviewer.com on PC, now put the ID you shared and tap on the option "connect to partner".

A prompt will appear on your device.

Tap on allow the option to allow remote support; it will connect your iPad device to your PC.

Next, click on the board cast option.

After clicking it, the application will ask you again to click on the start board cast option to start screen sharing.

Finally, you can view your iPad screen on PC remotely.
3. ApowerMirror
Apowermirror is a helpful tool for screen sharing of different Devices like Android, iPhone, iPad, PC. This tool works smoothly; it connects Devices with a screening mirroring PIN code, so you can mirror your iPad screen from any location.
If you are looking for the easiest way to mirror an iPad screen to a PC, follow these bellow mentioned steps:
Download the ApowerMirror desktop version on your Windows PC and iPad. You can get this app from Apple App Store.

After installation, launch this app on your PC and iPad.

Look at the ApowerMirror on your iPad, on the bottom of the main app page, you will see option "AirCast", option tap on it.

Now go to the ApowerMirror desktop version, tap on "AirCast" too, here you will get the PIN code, note down this code.

Go to the iPad application, input the PIN code and click the mirror button.

Select ApowerMirror and mirror your iPad screen to a PC quickly.
Note : The AirCast function of Apowermirror requires you to sign up and log in to your account and the AirCast time must be purchased.
3Which App is Best to Share an iPad Screen to a PC?
If your main focus is remote screen sharing from iPad to PC. In that case, AirDroid Cast is the best option because the process to set up this app is easy.
Another reason to choose AirDroid Cast for casting and controlling iPad screen to PC is that it supports all conditions like watching videos, game streaming, online presentations, meeting, etc . It also supports two-way audio, which is perfect for office-going iPad users during the meeting.
So if you want to share your iPad device to PC, install AirDroid Cast application on both devices and enjoy seamless screen sharing.
4Can I Share the iPad Screen with Smart TV?
It is easy to share an iPad screen with any Apple TV because Apple TVs have an inbuilt feature for sharing screens but for other TVs, you can use the AirDroid Cast web version. For sharing the screen of an iPad to a TV, you don't have to install any application on your TV, but you need to ensure your TV supports a web browser.
How to Share iPad Screen to TV Remotely?
Go to your iPad, download and install the AirDroid Cast application on your iPad device.




Now turn on your Smart TV, open its browser, go to webcast.airdroid.com; here, you will see a casting code and QR code.

Now add this Cast code on iPad AirDroid cast app or save the QR code for scanning.

Give permission to cast screen to TV; now you can enjoy any content from your iPad screen to TV remotely.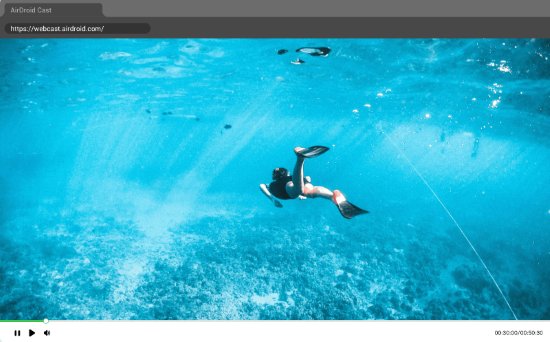 5Conclusion
As you know, we mentioned different applications for sharing iPad screen to PC remotely, but AirDroid Cast is the best of all applications. Because this application lets you remotely share your iPad screen to PC easily without any latency. So go and download AirDroid cast on your iPad.
Was This Page Helpful?