[2022 Newest] How to Cast Android to PC/Mac
Although Android smartphones have allowed users to access their favorite movies online, these devices can't replicate the viewer experience offered by big screens like PC/Mac monitors. Cast Android Screen to PC/Mac to enjoy the larger screen viewer experience has been a long-standing ambition.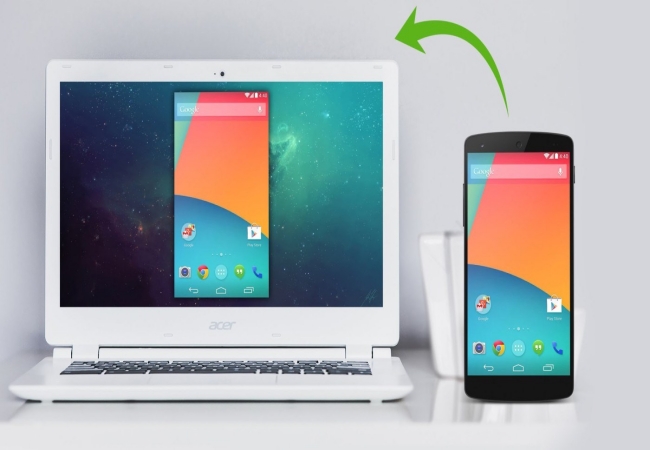 Technology has now enabled us to cast smartphone screens on other devices like PC/Mac or TV. To learn more about how to cast Android to PC/Mac simply, keep reading the article.
Part 1: What is Screen Casting, Screen Mirroring and Screen Sharing?
Screen casting is a process like you cast a video to another larger screen and still use your device without interrupting the video or showing other content. On the other hand, screen mirroring converts both devices into mirrors and displays exactly the same content on their screens simultaneously. Screen sharing is fundamentally equivalent to screen reflecting, with the exception of it referring to mirroring your screen on someone else's monitors in a different location. Overall, both methods offer a cinematic experience by displaying content on the larger screen.
Part 2: How to Cast Android to PC/Mac without Root via USB?
Now technology allows us to see the Android phone's screen on a PC without root. The simplest yet most effective tool to cast Android to your computer without root is by using AirDroid Cast, which shared your Android screen to a PC via USB. You don't need to install any App on your Android phone. Cast device's screen via USB Cable has excellent connection stability and is not affected by any network fluctuations.
Here's What You Need to Cast Android to PC without Root via USB:
Step 1.Download and Install AirDroid Cast

Go to the official website of AirDroid Cast and download the AirDroid Cast on computer and install it.
Step 2.Log in to Your AirDroid Cast Desktop Client Account

Screen casting via a USB cable is a premium feature. To use it, go to AirDroid Cast Desktop Client and enter your login details to access your premium account.
Step 3.Connect Android to PC via a USB Cable

Now, connect your Android phone to your PC via a USB cable. Tap Cable and select your device from the available options. Wait for a few seconds until the Android is connected to your computer. Once connected, the Android screen will display on your computer screen.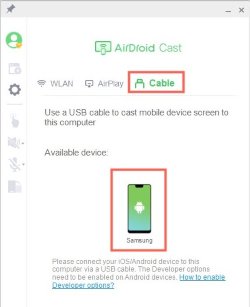 Step 4.Allow USB Debugging

You may receive a pop-up on phone asking your confirmation whether you trust this computer or not. When you receive this pop-up, tap OK on your Android to keep screen casting. Once connected successfully, the Android device's screen will display on the computer.
Note :
Sometimes, screen casting with AirDroid Cast fails because USB debugging needs to be enabled. To do this:
Enter the Developers Mode in your Android
Re-enable USB debugging
Revoke USB debugging authorizations and click OK
As you reconnect the USB cable, a pop-up window will appear asking "Allow USB debugging."
To authorize, tap Always allow from this computer and click OK
Enjoy Android on your computer screen.
Part 3: 5 Best Screen Mirroring App for Android to PC/Mac Wirelessly
Given below are the best screen mirroring apps to cast Android to Windows 10 or earlier versions of Microsoft or MacOS monitor:
Take a quick galance of the comparison of 5 mirroring ways:
| | AirDroid Cast | Connect | LetsView | Mobizen | Vysor |
| --- | --- | --- | --- | --- | --- |
| Mirror and Control | Yes | Only Mirror | Only Mirror | Yes | Yes |
| Easy of Use | Easy to Use | Easy and Fast | Initiative User-interface | Simple | Smooth |
| Pricing | $19.99/year | Free | Free | $23.90/year | $10/year |
1AirDroid Cast
AirDroid Cast is a user-friendly screen casting app that allows its users to share their device screens to a large display. The app is compatible with Android, iOS, Windows, and Mac and gives direct control of smartphones on a computer.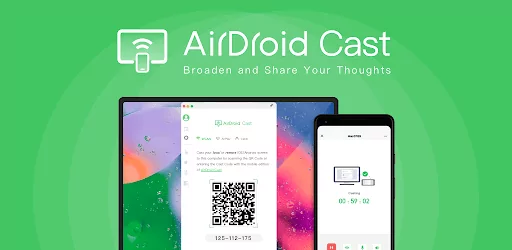 How it works
Download and install AirDroid Cast
Sign in to your AirDroid account
Choose the method you'd like (via WLAN/AirPlay/USB) to connect your Android device to PC
Enable casting premissions to start screen sharing
Here you can check the video tutorial: How to screen mirroring Android to PC
2Connect App
Connect App works on Windows and allows users to connect their smartphone devices with Windows computers.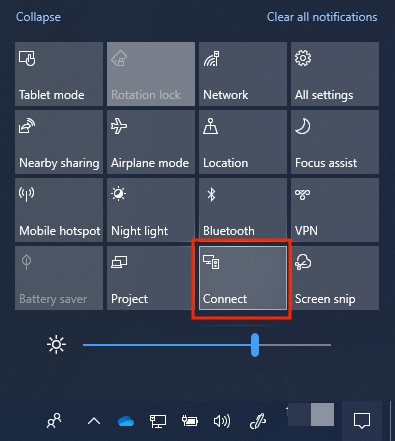 How it works
To install the Connect App, go to the Windows start menu and click the gear icon
From Windows settings, click Apps
From Apps & Features, click Optional Features, then tap Add a Feature
Place a benchmark beside the Wireless Display option and click Install
Once the installation is complete, the Connect App will be installed on your PC
Launch the Connect App and start casting the Android screen on Windows
3LetsView
LetsView is another easy-to-use screen mirroring app that works on Windows, Mac, Android, iOS, and TV.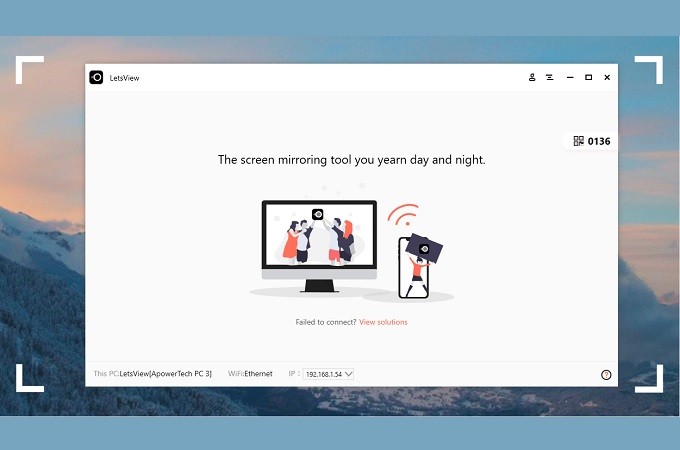 How it works
Download the desktop version of LetsView from Google Play or App Store on your Android
Connect your computer and Android to the same Wi-Fi
Select your computer from your Android
Tap Phone Screen Mirroring or Computer Screen Mirroring
In case the device cannot be recognized, click on the two icons located in the upper-right corner of the screen and switch between the two connection methods (PIN code and QR code)
4Mobizen
Mobizen is a convenient screen mirroring and recording app compatible with Android and Huawei smartphones. Powered with advanced features, Mobizen has won The Google Play Best App of 2016 Award and is used by over 200 million YouTubers globally.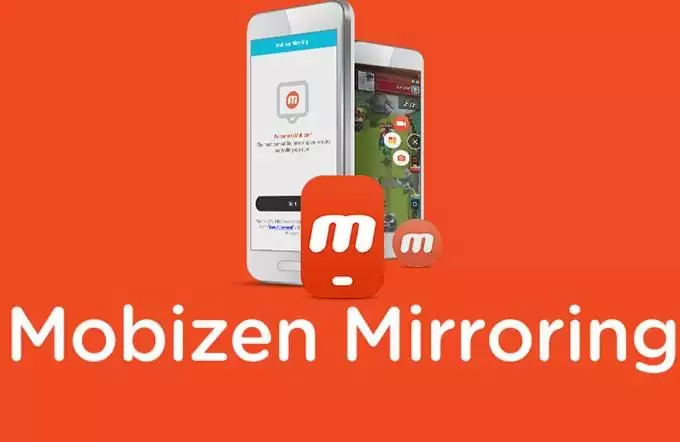 How it works
Create the Mobizen Mirroring account on Android
Install the Mobizen app and enter login details
Now, download and install the Mobizen Mirroring PC application
Select between USB or Wireless and sign in to your account
Verify your Android with 2-step authentication by entering the 6-digits code from PC
Once both devices are connected, you can record or capture the screen of the mobile device
5Vysor
Vysor allows users to connect their Android or iPhone to desktop and cast screens. The app is compatible with all major operating systems including Chrome, Windows, iOS, and Android.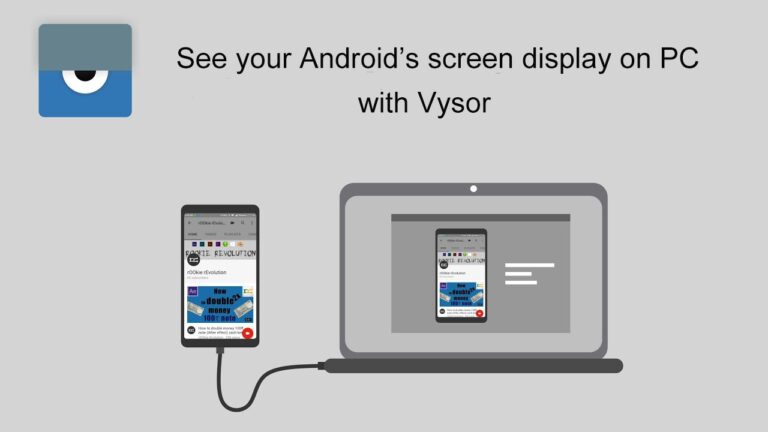 How it works
Download and install Vysor on your Android and computer
Connect your Android to PC by using a USB cable or Micro-USB or USB Type C
Confirm whether the two devices have been connected
Launch Vysor on Android, go to Developers Options, and enable USB debugging
Open Vysor from the Apps section of Google Chrome
Allow Vysor to use USB debugging
Enjoy Android mirroring on your computer
Final Words
Here are some best approaches to cast Android to PC/Mac. You can take advantage of all of these options by going online. You may enjoy watching TikTok videos, playing Android games, and browsing documents or media on a larger screen by following a few simple steps. And Android screen share to PC/Mac is not difficult with AirDroid Cast. If you want to get it done, this article is right here for you.
FAQs about Cast Android to PC/Mac
Can I Cast Android 11 to Windows 10/7?
Yes, if you are using Windows 10 and the host device supports Miracast, you can cast Android screens to the computer with the default Connect Application. You can also try AirDroid Cast or Vysor for this purpose. All these apps work fine on both Android and Windows.
How to Screen Mirroring Android to PC Free?
Screening mirroring is not a complicated process. To screen share Android to PC for free, you can use screen mirroring apps like AirDroid Cast. Use WLAN feature of AirDroid Cast can help you cast Android to PC for free (two devices should be under the same Wi-Fi). It's user-friendly and compatible with all Android/iOS devices and Win/Mac operating systems.
How to Cast Android to PC via Bluetooth?
Go to your Android settings and tap Display.
Click on Cast and select Enable Wireless Display.
Now, enable Bluetooth and connect your PC with your Android via Bluetooth.
Add Bluetooth device to the wizard.
From the list of devices, select your Android phone.
Once both devices are connected, use screen casting apps like AirDroid Cast to display Android screens on PC.