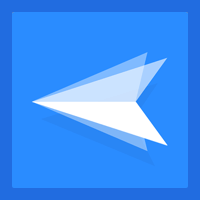 AirDroid Business is designed for managing unattended devices to which you have full ownership and administrative rights, and you can access these devices without anyone's consent. AirDroid Business MDM is also perfect for managing company-owned devices, such as self-service kiosks, vending machines, or POS systems.
Use case: Logistics company
Logistics and transportation companies need to manage devices assigned to each truck driver, such as restricting non-work uses and unapproved app installations. IT admins also need to remotely support truck drivers when there's an issue with the device.
Quick enrollment

Enroll and set up devices for the drivers in bulk to save time.

Kiosk Mode

Use single-app mode and app whitelist to allow access for only company apps.

App management

Remotely publish updates to drivers' devices in bulk automatically.

Monitoring

Monitor device screens, status, and activities of devices and drivers in real-time.

Alerts

Receive email alerts when something critical happens to the devices, such as data usage exceeding the cap. Control the situation before things get out of hand.

Remote Control

Remotely control and resolve device issues directly and quickly.

Pricing

AirDroid Business is charged by the number of devices in your deployment.