[2023 Solved] How to Mirror Android Screen to Your Linux PC?
We have always found Windows OS in most PC and laptops. Most of us would be unaware of Linux Operating System. It is also an OS, just like Windows. This article will discuss Linux OS in detail and how we can use Android to Linux screen mirroring.
There is various screen mirroring tools available for your Android mobile phones that you can use to screen mirror on your Linux, but the problem is finding the best one. This tool will help you get the best app from the top-rated apps for screen mirroring on Linux.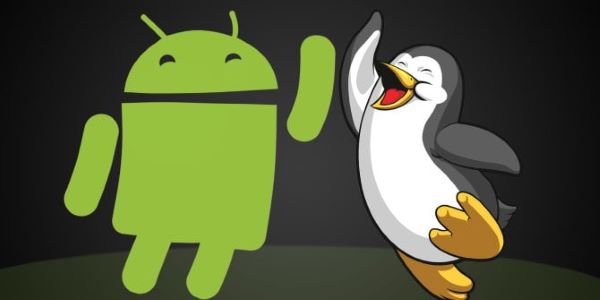 1 What is Linux OS?
Linux is an operating system like Apple's Mac OS X, Microsoft Windows, and iOS. The Linux operating system is the engine that drives Android, one of the world's most widely used platforms. The software responsible for managing all of the hardware resources connected to your desktop or laptop computer is called an operating system.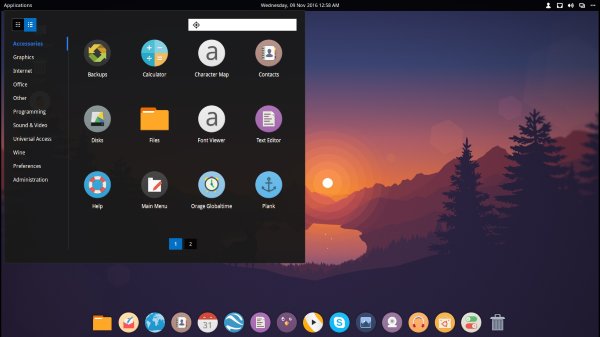 The program would be unable to perform its functions without the operating system (OS).In reality, Linux may be found in various places, including mobile devices, home thermostats, automobiles, refrigerators, Roku devices, and televisions.
Additionally, it controls a significant portion of the Internet, the majority of the world's top 500 supercomputers, and all of the stock markets in the world.
2 Can I Share the Screen from Mobile to Linux?
As we can share the screen on Windows, we can also share it on the system with Linux. Although it doesn't have the built-in screen mirroring function, it is not as simple as it looks, but it is possible. You can share your Android mobile screen to Linux OS using various apps. In this article, we will discuss the best apps that you can use to share the screen.
3 What is the Significant Difference between Screen Sharing and Screen Casting?
In screen mirroring, you get the same display as you watch in the mirror. It means whatever you will open on your mobile phone it will as it is displayed on the screen. For example, if you are watching a movie, minimizing the screen on the mobile will also minimize it from the screen you have mirrored.
In screencasting, you can share the screen and then use the mobile for other purposes. Your casted screen will not disturb and work as it is. These features are used to watch your tiny mobile screen on a big screen.
4 How to Screen Mirror from Android to Linux within Two Minutes?
If you want a tool to connect your Android to Linux immediately. Please try this method:
AirDroid Cast Web
This tool allows you to cast your screens to any web browser for better training, presenting, everyday communication, and entertainment experience. With this, you don't need to download anything on your Linux. Isn't it awesome? It can save time and doesn't let you hang there while other applications give you unstability.
Step 1. First you need to set up AirDroid Cast app on your Android phone. You can get this app from its official website or Google Play Store.
Step 2. Now turn to your Linux computer, open a browser and type on webcast.airdroid.com. A QR code and a 9-digit cast code will be shown on the browser.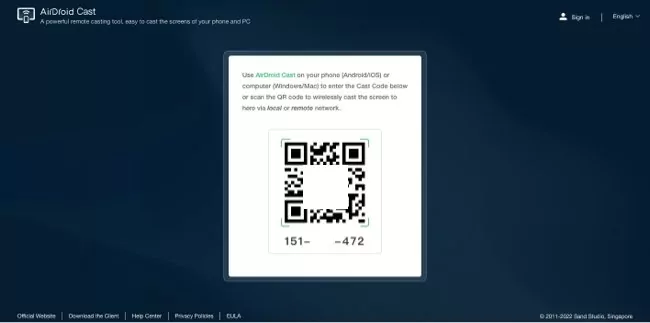 Step 3. Launch AirDroid Cast app on your Android, Scan the QR code or enter the cast code that available on the website.
Step 4. Have a safe, reliable, and fastest screen mirroring time on your Linux.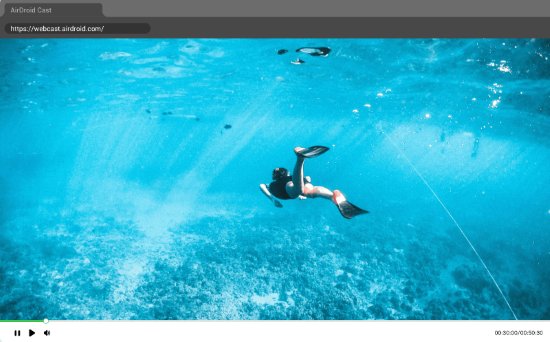 Pros
Save a lot of time.
No training or tutorial is required.
Easy to navigation.
Simple interface./li>
No installation and configuration are needed.
5 How to Screen Mirror to Linux from Android Phone?
Many different apps are available in the market that can help you cast Android screens to Linux easily. We'll show you three of the simplest methods, both wired and wireless. Use the method that you are most comfortable with. Furthermore, the methods outlined below are not dependent on any particular Linux distribution.
1. Screen Cast
We'll use a free app called Screen Cast to wirelessly cast your Android screen to a Linux desktop. This app is fairly simple, and it wirelessly casts your Android screen as long as both your system and the Android device are connected to the same network.
Because this is a simple app, there are no options for adjusting the image quality while casting. You can, however, password protect the connection. To enable password protection, select "Settings" from the Menu icon (three horizontal lines) in the upper-left corner.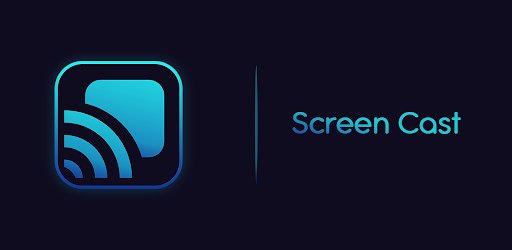 Pros
Support for Android, iOS, Windows, Mac and Linux OS is included in the package of this free app.
You may connect to Screen Cast via a variety of techniques.
It's simple to understand and user friendly.
Cons
It requires a premium version for some features.
No video editing tools are available for free.
Only 15 minutes are provided in free version.
2. TeamViewer
Teamviewer is one of the best screen mirroring app that also allows you to screen mirror on Windows, Mac and Linux also. It also allows you to manage these devices remotely, along with many other features. It could assist you in using Smart Cards (also known as Secure ID Cards) with your account so that only those who know the pin code can access your account if it was lost or stolen.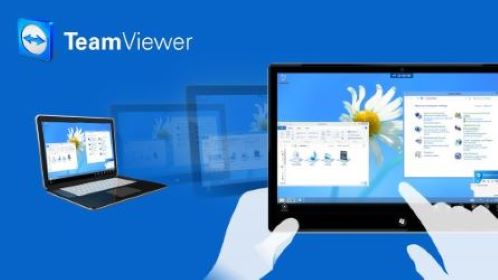 This prevents anyone else from accessing your account and changing settings without your knowledge or consent! It is best for work or personal use only! But after some time, it will give you annoying pop-ups to upgrade to their premium versions. They also give you some warnings, but despite that, it is useable. We like the interface. It is easy to use and navigate and can grab your eye's attention to the most relevant information, like how many log-ins or screens you can check.
Pros
It features all the essential ability to communicate with a remote computer.
It's a breeze to utilize the VPN function, and it comes with a swing of useful remote control options.
Amazingly, it is speedy and straightforward, with direct access to the desktop.
It is effortless to understand. You may still work on tasks when you're not in the office.
Cons
It may get a bit shaky at times.
Sometimes we have to restart a computer locally to re-connect to a server.
Some people also complain that they can't cancel the premium version program, and they end up paying more because of some threat of penalties!
3. ApowerMirror
It is also one of the best screen mirroring programs because it can cast high-quality video from iOS and Android devices to a PC. Just like TeamViewer it also supports the Linux OS and provides quality result for screen mirroring on it. It works well with both Mac and Windows.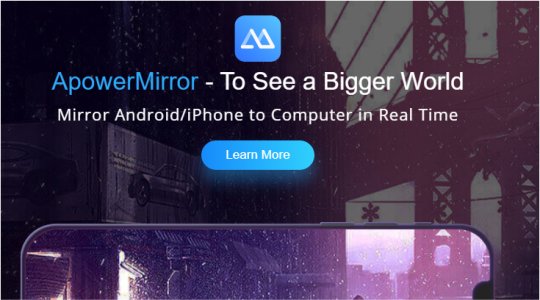 With this app, you can easily play your phone games on your computer or stream videos and other media from your phone to a much bigger screen on your computer.It mirrors Android/iOS to PC via USB or Wi-Fi. This program supports iPhone and iPad devices. It works with Android 5.0 phones and tablets.
Pros
The widescreen capability on a computer is fantastic since it enables me to utilize it as a mobile device.
Easy to navigate.
Simple interface.
Cons
The customer service is awful if you purchase and use the entire package.
It seems to get stuck on the start process from time to time.
4. Anydesk
Remote desktop software AnyDesk is available for Windows, macOS, Linux, Android and iOS platforms and may be used on any of them. AnyDesk is a desktop sharing, remote help, and online presentation tool that enables users to connect to computers from any location, anytime. Mobile and tablet users may control remote desktop operations using iOS and Android mobile applications.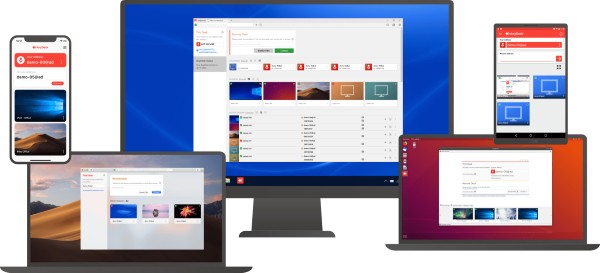 Using AnyDesk, users can collaborate and communicate with their team on papers, presentations, and more and access all of their applications and data. An unattended access feature allows users to set up printers or install new software with a single click. Devices are safeguarded from illegal access thanks to encryption technology and restricted access. AnyDesk's extensive feature set may find all these functions and more.
Pros
Easy connection building.
It is reliable.
The straightforward interface made usage easy.
Cons
If your network is not working correctly, it would be hard to detect keyboard strokes.
6 Conclusion
In this article, we have shared some ways to mirror an Android screen to a Linux PC with the help of tools. Many apps available in the market can mirror your Android screen. But we recommend using AirDroid Cast Web as we found it best among the rest. As mentioned earlier, it offers many premium features at no cost. And save the time that is required for the installation of soft wares and many more. Now, you can easily cast Android screen to Linux.
Was This Page Helpful?