[2023 Newest] How to Mirror Android to Apple TV?
Apple TV is an environment made for iOS users to interact with many Apple products easily. One disadvantage is that this method is limited to compatible devices, specifically Apple devices. Every effort to mirror Android to Apple TV fails utterly in most cases.
The inter-connectivity of Android and Apple devices is very difficult, as they both belong to different environments. Sometimes, people often tend to acquire different products and want to interact with each of these products simultaneously.
In this article, we concluded some apps that can help you mirror Android to Apple TV without having to root your Android phone.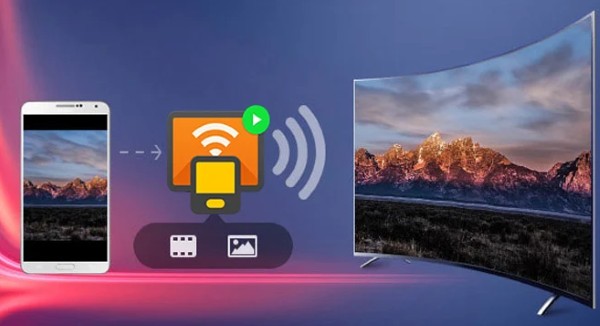 Part 1. How to Mirror Android to Apple TV with Third-Party Apps?
1. AllCast
The first app you may use to mirror your Android to Apple TV is AllCast. It works with Apple TV and other DLNA-compatible devices, including Amazon FireTV, Chromecast, Roku, Samsung, etc. It allows you to cast to Apple TV from an android phone feasibly, granted the popups can be annoying.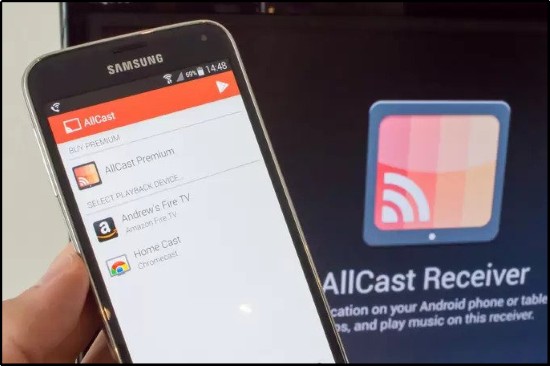 You can cast to Apple TV from Android using AllCast using the following procedure:
On your Android device, install AllCast.
Connect your Apple TV to the same network as your Android phone.
Launch the program, then search for the Cast button after playing a video or other media file.
Tap it to begin streaming media from your Android to your Apple TV.
2. LetsView
LetsView is another app for connecting Android to Apple TV. It's a Miracast application that works with any device. Shortly, Android, iOS, Windows, Mac, Android TVs, and more platforms will be supported.
Since it is free, you will not be required to register or establish an account to use it. It can live indefinitely. There's also a screen recorder, a photo tool, and an annotation tool. Meanwhile, you may try it yourself by following the instructions below.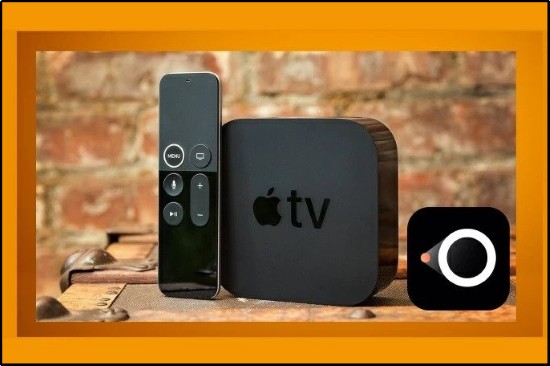 Download and install LetsView for PC and Android.
Everyone should be connected to the same WiFi network. Then, to connect your TV to your computer, acquire an HDMI cable.
By tapping the "Re-Detect" button on your phone, you may begin the connection.
To start mirroring, tap the name of your computer when it appears on the screen.
Because your PC is now linked to your television, the casting will also commence there.
3. Cast to TV
On the other hand, if you are looking for a helpful program that will enable you to do Android cast to Apple TV, you might want to give this app a try. This software is available on both Google Play and the App Store.
This application provides you with the capability of mirroring the display of your iOS or Android smartphone on another screen, such as the screen of a computer or, more likely, an Apple TV. You may also use this program to record and build your own video game if you are a dedicated player and are interested in doing so.
If you follow these steps, you will learn how to connect Android to Apple TV. Once you've done that, you'll be all set.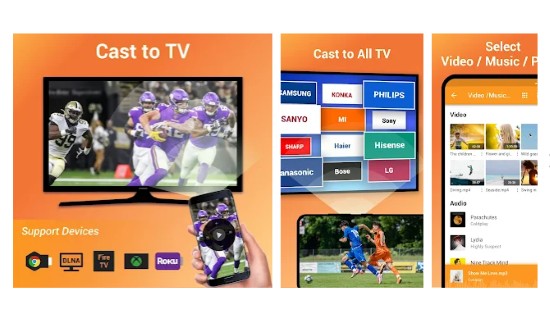 Download Cast to TV on your Android phone.
Connect to the same wireless network as your Apple TV using your Android phone.
When you launch the Cast to TV Sender app, the mirroring receivers on your local WiFi network will be discovered automatically.
To begin mirroring your Android phone to your Apple TV, tap its name and pick Start Now.
4. AirSync
AirSync is another app that uses AirPlay to broadcast audiovisual material from Android phones to Apple TVs. It allows you to connect Android to Apple TV, sync your iTunes media library, including music, movies, and other picture files, from your desktop or laptop to your Android through WiFi.
It transfers photographs and videos from your tablet or Android phone to your Mac or Windows PC swiftly and efficiently. AirSync is required before you can broadcast your Android content to the Apple TV. Follow the instructions below to disclose Android to Apple TV using this app.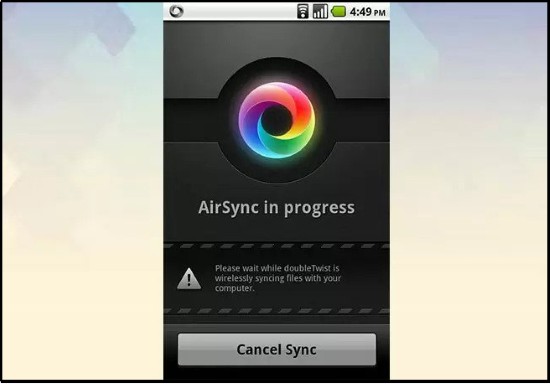 To begin, download and open the app on your Android device.
Swipe right to expose "Settings," scroll down, and expand the "AirTwist&AirPlay" button to enable AirPlay.
To authorize AirPlay/AirTwist for the current network, press "Enable streaming" followed by "Allow".
You may now stream music, movies, and images to your Apple TV after activating AirPlay.
After opening a media file, such as a video, press the WiFi symbol in the lower right corner.
The video on your Android will become black when you pick the "Apple TV" option in the popup window.
This means that the video on your Apple TV has begun to play!
Part 2. Bonus: How to Mirror Your Android Screen to PC/Mac?
As above we introduce many applications are available for Android to be cast to Apple TV, if you're a Mac or a Windows user, AirDroid Cast can be a handy tool for you!
Since Apple has designed its Mac to be filled with numerous features and its ultra 4k display, which makes movies and gaming amazingly fun! If you're looking to cast your phones to the same PC, AirDroid Cast is the best application!
How to Mirror Android to PC/Mac via AirDroid Cast?
Step 1.Download and install AirDroid Cast on both your devices

You can download it onto your phone and PC by click the download button below. AirDroid Cast is also can be found in Google Play Store, you can search it and then finish installation.
Step 2.Connect your Android phone and PC/Mac

There are two methods to connect Android to PC:
A: Wireless Connection
On your Android phone, scan the QR code or enter cost code visible on the Airdroid Cast window.
Then you will get a prompt message to connect to Airdroid Cast.

On your Airdroid Cast on PC, you'll see a notification of connection.
Voila! You've successfully cast Android to your PC/Mac.
B: Connecting using Cable
Using Cable is a fast and prompt method to cast your Android phone on your PC/Mac screens. However, make sure you're using a suitable cable. Otherwise your experience may be altered. Connect your Android phone using the cable and follow the instruction to finish setting.
.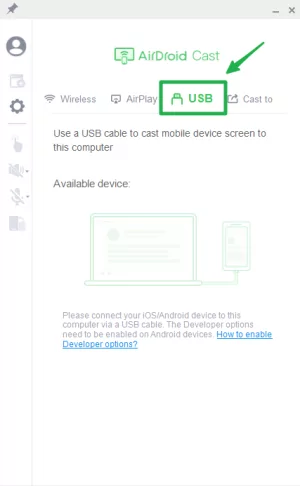 Step 3.Start screen mirroring

Once you've connected both two devices, your Android screen will be displayed on the PC/Mac.
Part 3. What are the Advantages of Using AirDroid Cast?
The incredible thing about the AirDroid Cast is that it's easy to use and user-friendly. Whether you're an Android user or an iOS user, you can easily connect phone to your PC/Mac.
It enables you to present slides on your computer, helpful in a work environment. If you're an Android user and have to give your slides on a computer, having an AirDroid Cast can save you time and effort.
The connections to your PC can be made using Wi-Fi,USB cable, AirPlay and even remote network. Both have their advantages, Wi-Fi and remote connection allowing you to sit back, relax and control your phone using your PC.
Moreover, most people want to find an app which allows them to remote control their phone. Now AirDroid Cast can help you to do this!
Part 4. Conclusion
You may mirror Android to Apple TV using the methods provided above. They're straightforward to use. LetsView is a beautiful alternative if you want to try something new for free. Other tools are also helpful. However, consumers often opt for free and easy devices to use.
Furthermore, if you're looking to cast Android to your PC screens, one of the best tools is AirDroid Cast. It's convenient for users and provides you with a list of uses that help you efficiently use your time and effort.
Was This Page Helpful?