6 Best Remote Troubleshooting Software for Android & Windows PC
Q: How Does Remote Troubleshooting Software Help in the Solving Process?
IT businesses are expanding more and more, and as a result, administrators are under pressure to monitor and assist end users when they encounter issues such as incompatible software, Configuration, setup problems, etc.
Organizations and individuals can employ remote troubleshooting software to enable administrators to solve these issues from anywhere, even if the end-user is not connected to the corporate network.
Customer support is becoming more and more crucial for businesses of all shapes and sizes. Therefore, having proper remote troubleshooting software can be highly beneficial.
1 Types of Remote Troubleshooting Software
Unattended Remote Support
Unattended remote assistance allows the technician to connect to the client's device even if the client is not present to carry out maintenance or scheduled chores. It's perfect for managing your IT infrastructure, setting up applications remotely, getting to data, and fixing non-urgent issues. It can increase staff productivity and make managing your IT infrastructure simpler for you.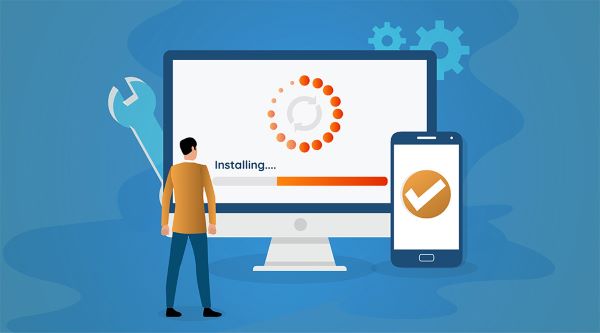 Attended Remote Support
When customers need help, they will be provided with remote support. They will call your support hotline because they are not sure how to deal with the problems that just happened. Technicians will be able to use the equipment and provide gesture guidance to solve the problems.
It makes the process simple by not requiring the technician to travel to the client's device. Additionally, it eliminates the ineffective procedures of trying to take the consumer through troubleshooting steps while asking them questions about the issue.
2 Practices of Using Remote Troubleshooting Tools
Remote troubleshooting tools can be used in various conditions and situations. However, it is very beneficial to hardware manufacturers. For example, when there is the need to do remote training and troubleshooting, remote troubleshooting tools will be a great help and will save time and money.
When the user buys a specific product and it is faulty, typically the product is sent back for inspection, which can take a lot of time and money too. However, remote troubleshooting tools will help hardware manufacturers to solve such issues quickly and effectively.
Not only for hardware manufacturers, but remote troubleshooting tools can also benefit software solution providers and system integrators. Since the loyalty of customers is greatly dependent on the service they receive, if the issue is solved quickly, then it guarantees the satisfaction of both parties.
By remotely controlling the device and troubleshooting the problem, the time-sensitive issue is solved quickly with minimal effort.
3 Our Picks: 6 best Remote Troubleshooting Software
For Android Devices:
1. AirDroid Business MDM
AirDroid Business MDM software is one of the best remote troubleshooting tools. It will help you to get access to the devices and fix issues instantly. It helps individuals and enterprises to save money and time. AirDroid Business MDM can be used to troubleshoot issues on unattended devices.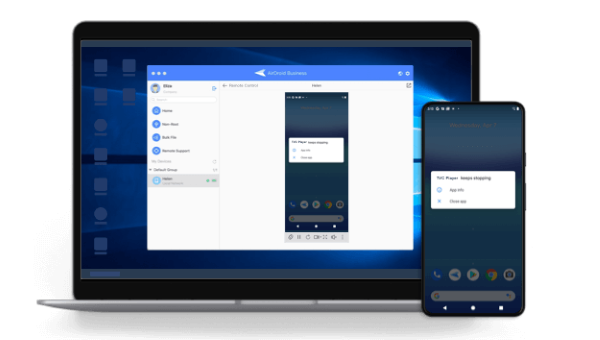 Top Features
Flexible and easy setup on Android devices.
There is no need to get the device rooted.
Creating device groups, so they can be found quickly and easily.
A built-in dashboard that helps in monitoring the device's real-time status.
Full-remote access to the device.
Real-time audio feedback and voice communication.
Support multiple devices
Black screen mode.
Remote Camera.
AirDroid Business MDM software makes it possible for one person to support several devices at once. The built-in dashboard is very useful in most cases because it can monitor the real-time status.
When there is a need for troubleshooting, no consent is required. This tool is best for managing the devices that the company owns including POS systems, vending machines, and self-service kiosks.
2. TeamViewer
TeamViewer is another great program for controlling your Android device remotely. With this tool, organizations can spot and troubleshoot issues quickly and effectively. TeamViewer is used by corporate help desk staff and IT support service providers to deliver remote desktop assistance to remote workers, personnel at satellite offices, clients, business partners, and travelers.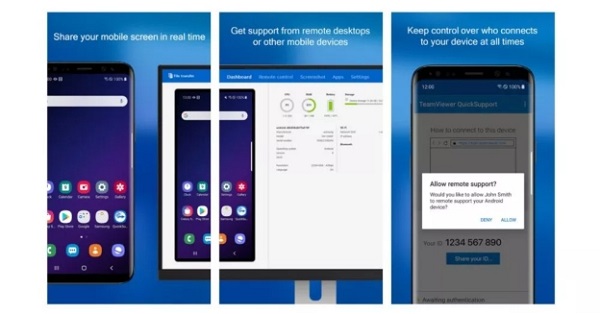 It Reduces travel expenses and saves time for onsite, in-person service calls. The tool also comes with unattended remote troubleshooting. The tool is free when it is utilized for personal use.
Top Features
Simple and easy connection to the devices.
Text, Video, and Voice-over function in addition to remote printing.
Options to customize controls according to your needs and wants.
High level of confidentiality and security.
No additional configurations or port forwarding activities are needed.
Transfer of files between connected devices.
3. AnyDesk
AnyDesk provides simple-to-use remote troubleshooting software with all the essential features so you can assist your friends with any IT issues. Administrators may access devices remotely and diagnose and fix problems without the help of the distant user thanks to AnyDesk's remote support feature.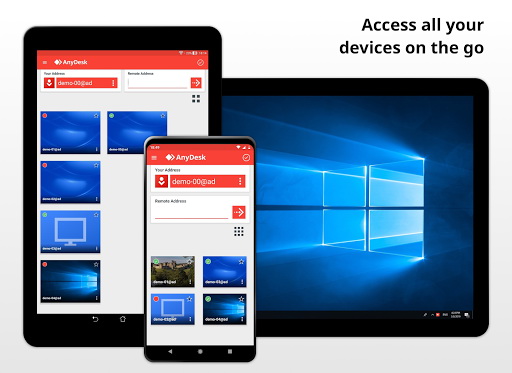 However, AnyDesk remote control only delivers a limited amount of device usage and could need extra admin access rights. For businesses of any size, AnyDesk is scalable in terms of managing attended devices. (Attended remote support)
Top Features
Remote mobile accessibility.
Advanced remote server monitoring system.
Session transfers.
Remote printing.
Audio Support.
File Transfer.
For Windows PC:
1. Zoho Assist
Zoho Assist is known for being one of the trustworthy and widely used remote troubleshooting software. With simplicity, create secure web-based connections to distant servers, laptops, mobile devices, and PCs. With Zoho Assist, remote assistance is easy, quick, and reasonably priced. It may operate solely on a browser and doesn't need any software installed beforehand.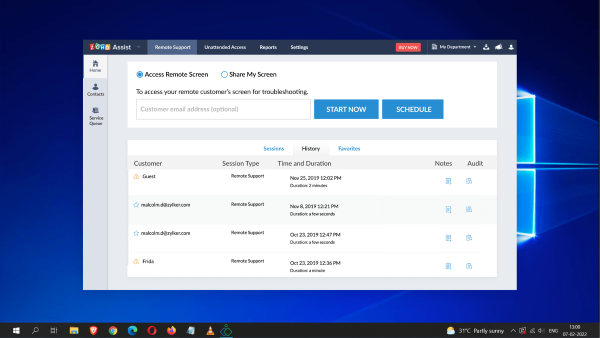 It is designed for remote PC repair service providers such as small and medium company IT support providers, outsourced IT companies, individual IT specialists, etc. The tool offers both attended and unattended remote support. Supported platforms are Linux, iOS, Mac, Windows, and Chromebook.
Major Zoho Assist Features
Attended and Unattended remote troubleshooting.
On-demand remote support.
File transfer.
Multi-monitor support.
Cross-platform support.
2. Splashtop SOS
Splatshop SOS offers attended remote troubleshooting support to organizations, enterprises, and start-ups that have up to fifty employees. This product is most suitable for help desks, support agents, and IT.
Even though the tool is mainly used on Windows and works best on it, its supported devices include macOS, Windows, Chromebook, iOS, and Android. However, you must get the SOS Unlimited or SOS+10 plan if you want to make use of the unattended access Android function.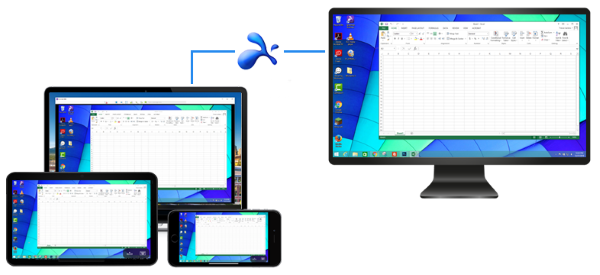 Additionally, it is included in the On-Premise, Remote Support Premium, and Splashtop Enterprise subscriptions. One of the best things about this tool is that is easy to install and simple to use.
Features offered by Splashtop SOS
Custom branding.
File transfer.
Attended remote access.
High performance.
PSA integration.
User management.
3. GoToAssist
GoToAssist Remote Support provides help agents and IT support providers with both a successful, hands-free download online console and an easily installable desktop console so they can deliver immediate, real-time support to their clients.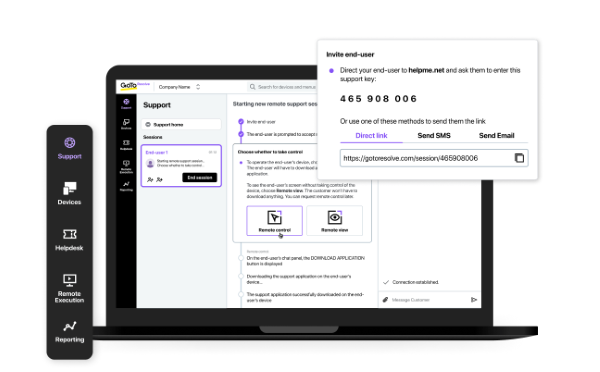 You may quickly take control of a remote PC, Mac, or mobile device using GoToAssist Remote Support without installing any software. The tool offers unattended remote troubleshooting access. Supported operating systems include Windows, Linux, Chrome OS, and macOS.
Key features of GoToAssist
Unattended access.
Allows system diagnostics of the device, which includes reconnecting and rebooting.
File transfer.
Chat interface.
Remote control.
4 How to Choose the Best Remote Support Software?
You should conduct your research and choose just the best instruments when selecting your daily office supplies. There are many options available if you look for remote support software online. Which one, nevertheless, is ideal for you? Here are some straightforward guidelines that you as a business owner must adhere to.
Security
High-security steps are taken by professional remote access software to guarantee the security of your devices. You should pay close attention to each software product's security features, including compatibility with your software and hardware while selecting remote support software for your company.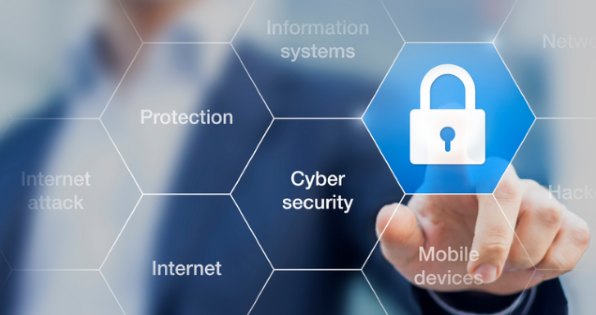 To avoid compromising your major security settings, we strongly advise that you use remote desktop software that is compatible with your current firewall and does not need any further configuration. You should never settle for anything less than AES 256-bit end-to-end encryption when it comes to securing your data transfer.
Access the Target Device from Any Platform
Not every platform can use every remote support program, and actually, it is one of the most essential tools that every company will need. Therefore, when choosing the remote support software, make sure to pick one that can have remote access to the target devices from any platform such as Windows, Android, iOS, Mac, and even a web browser. Thus, the software must come with a feature that will allow setting up the control dashboard on any device.
Collaboration
Several technicians with different skill sets may need to be involved in order to fix a problem. Therefore, when choosing the troubleshooting software, consider its features that are responsible for collaboration. Multiple specialists should be able to work on the same issue at once using the optimal remote support software.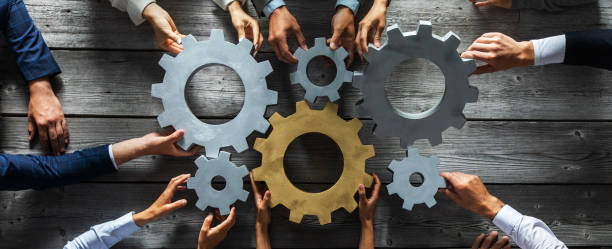 Practicability
No matter how proficient the remote support software is, it is obviously useless if you and your clients can not utilize it easily or if it takes too much time. Ensure that the remote assistance program you select is simple to use. Reading customer reviews or signing up for a free trial are the best ways to see if it is user-friendly.
Best Remote Support Software for Android Devices
After exploring and testing the options mentioned above, we came to the conclusion that the best remote software for Android devices is AirDroid Business MDM. With the use of cutting-edge technologies, companies have the possibility to use the tool to troubleshoot the problems that may arise in the devices of employees or even customers. With the use of AirDroid Business MDM, the company can get full ownership and administrative rights over the device.
Best Remote Support Software for Windows PC
As for the best remote support software for Windows PC, we recommend the use of Zoho Assist. Since Zoho Assist does not require installation, it may be quickly connected to using a web browser on a variety of devices, including those running Windows, Mac, Linux, and Chrome OS.
5 Cloud-based Remote Support Solution or Local Solution, Which is Better?
The use of cloud-based remote support solutions allows personnel to handle problems without spending a lot of time traveling. Without wasting much time, technicians may diagnose issues with systems while seated in one location. IT personnel may audit the client's system remotely, monitor the hardware's condition, and deploy upgrades if necessary. So, undoubtedly, cloud-based remote support solutions are way better than local solutions in many aspects.

6 Tips for Remote Troubleshooting
Collaboration
Every technician typically handles many tickets, however occasionally more than one technician may work on a single issue. In such circumstances, it is advisable to work together with all the interested parties to swiftly address the current issue or to seek advice from an experienced specialist. Above, you will be able to find remote troubleshooting software examples that are perfect for collaboration.
Record Details
Automate the recording of each remote troubleshooting so it may be used as a record for auditing and training. New technicians may be trained using recorded sessions, and each session can be checked to guarantee compliance at all times.
Have a Remote Diagnosys Kit
It's not always essential to start a remote session in order to perform remote troubleshooting. Every IT technician needs a remote diagnostic kit that enables remote access to the registry, Event Viewer, processes, services, starting programs, Task Manager, Command Prompt, and execution of power choices like shutdown or restart.
7 Potential Issues While Using Remote Troubleshooting Software
Nothing is perfect. Therefore, the remote troubleshooting software may come with its issues too. For example, one of the issues most tools face is performance bottlenecks. This means that when the system is accessed by multiple users, the performance reduces. That is why it is essential to adapt the software to your company's needs and choose the one that suits it well.
Another potential issue is with hardware. If the hardware issue arises, then the IT technician will have to go to the client's location to find the problem. All this can take quite a time and expenses.
The third major issue is downtime. Since the remote troubleshooting software work on an internet connection, any interruptions can disturb the process.
8 Some Concerning Problems of Users
Why Do Enterprises Need Remote Troubleshooting?
The administrators cannot possibly physically visit and troubleshoot each enterprise computer or user device. Therefore, every company needs a remote troubleshooting tool in order for the system administrators to work more effectively.
What Are the Differences between Remote Troubleshooting vs. Remote Access?
Remote access is typically only for unattended access. Remote troubleshooting is a kind of remote collaboration which can be both attended or unattended. Remote troubleshooting solves the support tasks instantly. Remote access comes with multiple features and is more complicated.
Is Remote Support Software Safe to Use?
Remote support software comes with security features to avoid unwanted access to a company's digital assets and the loss of sensitive data. Remote troubleshooting services are typically conducted via an encrypted channel.
What Are the Common Features of Remote Support Software?
Unattended access

Security

Cross-platform support

Session recording

Remote controlled access
Any Free Remote Support Software?
AirDroid Remote Support software has a very low and affordable price, however, it also gives you 10 minutes per day to use without any cost. TeamViewer is also another free remote support software that comes without a cost for personal use.
9 Final Verdict
With the use of remote assistance software, you may connect to a device via the internet or another network and manage it from a distance. Both major corporations and small company tech support teams use this software to solve technical difficulties without needing physical access to the equipment that requires help. Remote troubleshooting tools are a great way for organizations to function efficiently. It not only helps to save time, energy, resources, and money but also affects customer satisfaction positively.
Was This Page Helpful?