What Is TeamViewer Remote Unattended Access?
The extensive features of TeamViewer support businesses, existing across a variety of industries and sectors, enhance their operational performance, functionality, and ability to serve customers with professionalism and efficiency. In essence, TeamViewer is a remote support program, compatible with a variety of systems and control platforms that are integral to controlling and sustaining business activity.
Its comprehensive range of tools and services are underpinned by its central support function - enabling unattended access to IT teams, which in turn allows them to resolve technical problems from remote locations, and therefore facilitate a swift resolution to potentially time-sensitive device issues.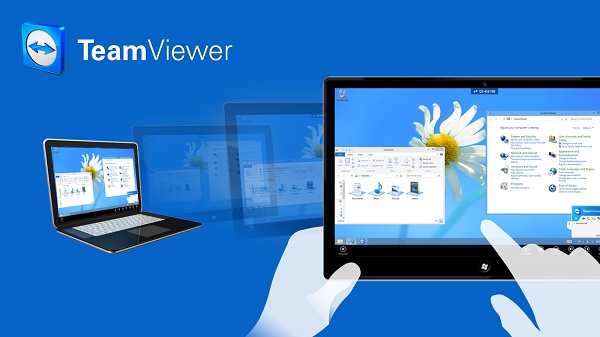 This article reviews the various components of TeamViewer remote access technology, whilst highlighting its advantages to corporations, their clients, and in-house IT administrators.
Part 1: What is TeamViewer unattended remote access?
As alluded to already, this software creates a channel for IT administrators, technicians, and specialists to offer remote fixes for any device across a company's asset estate. Users initiate support mechanisms via a dedicated, centralized dashboard, allowing technical teams to send resolution commands from a single, convenient location.
The software provides total transparency of all registered corporate devices, providing the conditions to track, monitor, and report each and every end-user action from afar. Crucially, this empowers companies to detect potential security threats, and investigate suspicious patterns of activity.
Moreover, admins can then intervene to address risks remotely, quickly closing down issues that may serve to undermine operational productivity, breach confidential data, or damage a brand's reputation. It should also be noted that end-user privacy is not compromised in these instances, with BYOD devices equipped with work and personal profiles in order to distinguish where remedial action is permitted to take place.
By removing the need for IT teams to physically attend service requests, businesses can effortlessly streamline their operational infrastructure, subsequently boosting their productivity and reducing their cost base.
TeamViewer's unattended remote access capability is utilized to support a wide range of stakeholders, whether operating as colleagues or clients (AKA customers) of the host administrator. Establishing connections between technical teams and the benefiting recipients is a relatively simple endeavor, made easy by the software's seamless set-up procedure.
Each party need only download the relevant TeamViewer application, enter their log-in credentials, and then ensure the device scheduled for remote support is added to the hosts partner list. From this moment, IT admins will not only be able to provide fault-resolution services at any time for devices in any location but will also have the capacity to construct personalized security profiles based on the needs and requirements of the customer.
Part 2: What are the benefits of unattended remote access software?
There are countless advantages to using systems that promote the delivery of remote, unattended solutions. Several of these themes have been touched upon previously, but the notes below take a deeper dive into the practical repercussions of such benefits, and how they influence the customer experience at ground level. We would outline five key considerations:
2.1 Common unattended remote access benefits for all companies
Enhances security levels
As workforces remote, and consistently require access to sensitive corporate information from locations outside traditional office networks, protecting devices from digital-based threats, which are more sophisticated than ever, should be a cornerstone priority of any corporate security strategy.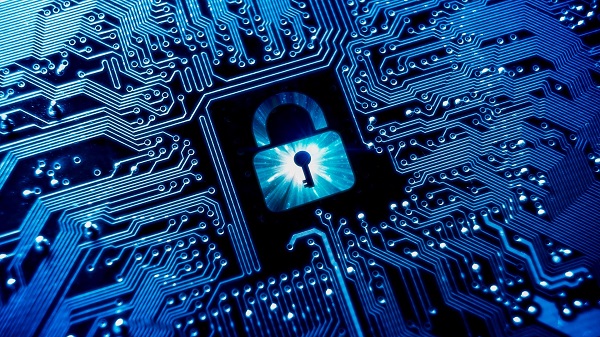 TeamViewer software presides over a range of robust security features, enabling businesses to defend against evolving cyber-attacks and illicit network actors. The deployment of end-to-end encryption serves to protect confidential company data, and two-factor authentication creates a solid defensive barrier to those looking to access platforms without the necessary authorization.
Furthermore, the TeamViewer white list function gives enterprises complete control over employee access to specific applications, ensuring only those permitted can gain visibility of restricted information or data.
For those providing unattended remote support, harboring a high-performance security system breeds confidence and assurance amongst their clientele, and affords individuals more space to focus on their everyday tasks and objectives.
Saves time
Embracing AirDroid and TeamViewer's unattended access platform empowers businesses to offer more efficient solutions to both routine and major IT systems faults, reducing the time taken to assess, address, and close down tasks. This allows administrators to advertise shorter service-level agreement propositions, making their product more enticing to new and existing clients alike.
Whilst a level of remote support is arguably available through traditional phone and e-mail resolution services, unattended access removes reliance on the end-user to absorb and implement steps to resolve the issues faced, handing total control to the IT expert.
Providing a slick and dependable service is critical in the contemporary age. According to recent studies, a sizeable 78% of customers have stated they've abandoned a company for providing an underwhelming level of service – saving time is a salient ingredient in achieving high levels of customer satisfaction.
Eliminates hassle
Clearly, having the capacity to intervene from a distance, at any moment in time, removes a number of considerations to the equation. There is no need to schedule a service appointment, have the end-user in attendance, or succumb to uncontrollable variables such as travel considerations, supply chain issues, or availability of technicians – issues are dealt with remotely and digitally.
Expands reach
If reliant on physical means to service customers, where support teams are required to report incidents in-person, operational reach is limited by a raft of logistical factors. AirDroid Remote Support and Teamviewer unattended access give businesses license to build partnerships with customers irrespective of their geographical location, chosen language, or network properties and therefore serves to open up global markets to providers who otherwise would have only operated in areas within their locality.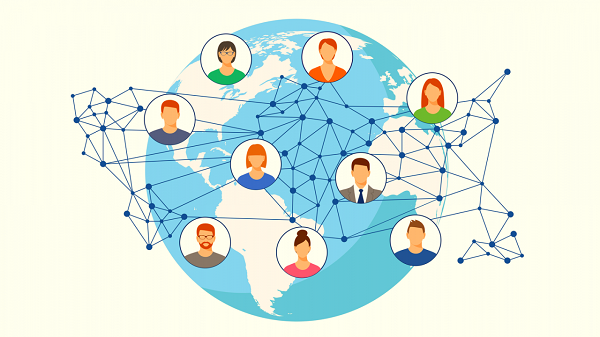 Drives profitability
For businesses, resolving IT errors remotely presents a substantial opportunity to save costs. Whether it's with regards to transport, salary, or equipment, fixing problems remotely removes the necessity of in-person attendance and therefore drives down overall expenditure considerably.
TeamViewer's ability to adapt its service proposition to any operating system or platform, regardless of whether tethered to a helpdesk, service desk, ITSM, or Android/iOS/OEM device, means businesses need only purchase one IT solution software package to fix device issues. It's also completely versatile depending on the device, and therefore can be used to aid desktops, laptops, smartphones, and tablets.
2.2 Unattended remote access benefits for different industries
Transition
Regardless of whether the benefactor is positioned in the public or private sector, receiving dedicated support via a TeamViewer and AirDroid console allows individuals and businesses to flourish in their respective environments. However, it's vital that customers tailor their service requests in accordance with their specific business requirements, and ensure support products are conducive to operational environments.
As a consequence of these considerations, TeamViewer has created unattended access support packages with particular industries or working conditions in mind.
Education
For those requiring remote access assistance whilst teaching or studying, customers can exploit an array of features to enhance their academic experience. The TeamViewer console can support:
Online meetings of up to 300 individuals in one scheduled session – perfect for delivering lectures and organizing study group discussions. These can be hosted and attended from any type of device.
Remote file accessibility. All documents can be retrieved from digital storage either at home, on the move, or on-site.
Files can be printed wirelessly, with devices connecting to any nearby available print stations.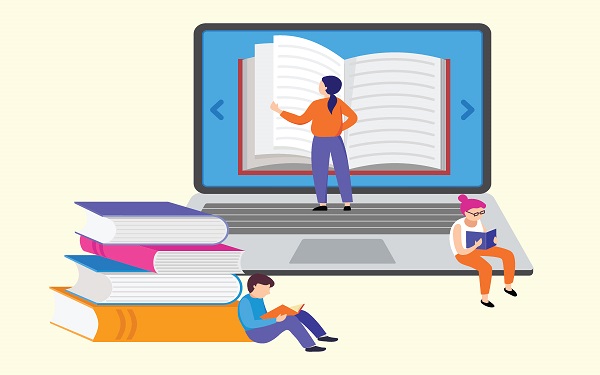 Healthcare
Within healthcare environments, unattended remote access can be utilized to improve operational productivity in medical facilities, the patient care journey, visitor services and interaction, and communication between staff members.
Given the nature of the healthcare sector, harnessing reliable, secure, and efficient methods to managing device fleets is absolutely essential – failure could have particularly grave consequences for their own customer base. MDM for healthcare solutions is much popular in most countries.
Working from home
As noted previously, workforces are becoming increasingly remote in their activities. Employees working from home need to be able to access confidential company data safely, in a way that prevents sensitive data from becoming vulnerable to external intrusion and doesn't infringe on personal privacy. However, authorization controls must be fit for purpose and consistently effective, otherwise, corporations risk compromising productivity levels.
Maintaining a balance between the principles of security, autonomy, and productivity is a challenging – but essential – dynamic to get right.
Logistics
Businesses reliant on slick warehousing procedures need to look no further than TeamViewer's/AirDroid remote access product; its impressive pick-by-vision system enables users to carry out a variety of logistical tasks with supreme ease and professionalism. This includes organizing inbound/outbound goods deliveries, inventory management, and manipulation and manual order picking.
The use of smart glasses technology affords hand-free activity, serving to substantially uplift productivity rates, and afford the operator a far superior level of convenience when undertaking stock procedures. Items out of immediate range can be accounted for using remote barcodes and RFID scanners, which are attached to wrists or fingers to promote comfort and efficiency.
Retail
Whether it's facilitating POS ticket machines, producing large-format digital displays for consumers, maintaining stock file accuracy, or supporting Customer Relationship Management (CRM) databases, tapping into remote unattended access capabilities can aid retailers in a range of different ways.
Retailers prosper in an atmosphere of strong operational performance, positive customer satisfaction, and consistent device functionality – TeamViewer's platform assists retail businesses in achieving these goals.
Part 3: What is AirDroid unattended remote access used for?
AirDroid unattended remote access solution possesses the capabilities to deliver all of the services articulated in the sections above. Commonly used to remotely access the unattended device in healthcare, education, logistics, transportation, IoT, retail, etc. industry. Especially for Self-service ordering, POS payment, and advertising machines for Android endpoint devices.
Indeed, its central function is to provide customers with remote resolutions to both everyday and complex IT issues and to initiate robust security profiles across corporate device estates in order to protect the integrity of sensitive data. Therefore, all troubleshooting elements can be conducted from any location, allowing businesses to scale down the volume of time, resources, and expenditures committed to their respective operations.
AirDroid unattended access to Android devices' advantages are below:
1. Reduce service-level agreement lengths, without compromising on quality
An IT team that can deliver swift, cost-savvy, and reliable solutions to technical problems is an incredibly attractive proposition to customers, regardless of their profile, sector, or environment. AirDroid's unattended remote access application empowers support teams to fix issues speedily, securely, and with a service guarantee.
2. Reduces cost
Clearly, having one operator, stationed in any remote location, resolving multiple issues often simultaneously across a business' device estate is far more cost-effective than employing a large number of IT technicians. Avoiding the need to train these staff members on various disciplines and procedures, and refresh their knowledge periodically, is another huge saving.
3. Avoids business downtime
In so many scenarios, customers need to wait hours, days, or even weeks before receiving appropriate technical assistance, whether due to a provider's staffing restrictions, parts ordering, or traveling considerations. AirDroid has the ability to remove these headaches.
4. Live Voice solutions
AirDroid offers businesses the capability to integrate 24/7 real-time verbal communications between customers and IT administrators, giving end-users the best possible chance to resolve issues at the moment. Having this dedicated channel allows support staff to ascertain all relevant information directly from the customer, and therefore make well-informed decisions on what action is required.
5. Establishing conditions for privacy
In an interconnected world, where more data than ever is stored on personal or corporate devices, the need for privacy is more urgent than ever. AirDroid pioneering Black Screen Mode (currently awaiting patent approval), enables users and administrators to enjoy complete privacy throughout the duration of a remote-control session hosted by an Android device. When activated, Black Screen Mode darkens screen displays, and temporarily blocks all device functions, without compromising a support team's ability to remotely address technical issues.
6. Remote control API integration
A newly introduced feature, AirDroid's Remote Control API Integration tool allows businesses to seamlessly integrate their remote unattended access solution onto existing in-house systems, with all service desk, ITSM, CRM, and OS functions supported.
Part 4: FAQs about unattended remote access?
Is TeamViewer still free?
If using this platform for personal use, TeamViewer is free of charge. However, businesses must purchase an appropriate commercial license.
How do I set up unattended access?
Customers can acquire a remote unattended access product from an accredited re-seller, who will be authorized to set up the console required for delivering remote IT resolution fixes. The user will be given log-in details, before working with their re-selling partner to develop appropriate security profiles for their device estate. Once these elements have been navigated, and an appropriate IT team/personnel is in place, customers will be able to enjoy the benefits of remote unattended support!
What is unattended support?
This style of support allows customers to receive IT resolution services from an IT administrator based in a remote location.
How do I turn on attended access on Android?
There is no requirement to activate unattended access on any Android-assisted device. Once a device is appropriately enrolled onto the support network, IT admins are able to push applications and updates onto end-users, via a centralized dashboard. The same process is applied when initiating remote fixes for technical issues.
Conclusion
It's abundantly clear that all manner of customers, whether an independent individual, employee or corporate organization, regardless of the sector or industry they're operating within, can benefit from the raft of benefits that remote unattended access facilitates. By embracing a product that possesses such a multi-faceted support system, clients, colleagues, and businesses can:
Streamline operational processes, saving time, money, and resources when addressing IT issues and system setbacks. No longer is there a requirement to deliver in-person services, and by extension spending, substantial funds on transportation, equipment, and staffing – support can now be provided in remote locations.
Increase customer satisfaction. Having the tools to offer a slick, swift, and effective service will always serve to boost customer approval ratings, as well as build confidence and credibility in the brand. As a consequence, customer bases, and therefore business revenues, are able to grow exponentially.
Have the opportunity to take advantage of real-time, verbal support from IT admins, allowing problems to be communicated in a coherent way, and resolution decisions to be based on primary end-user feedback.
Feel assured that company operations are protected by fast-acting, bespoke, and reliable security systems that mitigate against the risk of falling victim to a cyber-attack.
Track, monitor and scrutinize all activities conducted throughout their device estate.
Reach customers based in geographical regions situated thousands of miles away, and cut through language and time zone barriers with universal, round-the-clock solutions to any IT malfunction.
AirDroid's unattended remote access platform offers businesses the capability to deliver all of these advantages to their respective customer portfolios, by facilitating IT personnel to consistently provide efficient technical support to corporate device populations.
Was This Page Helpful?