Why You Should Start Monitoring IoT Devices with MDM
The COVID-19 pandemic has increased the use of IoT devices both in homes and industries but also increased the risk of cyber-attacks. Many vulnerable IoT devices, especially home appliances, can serve as a gateway for hackers.
To protect against these attacks, companies and managed service providers (MSPs) need to implement effective IoT device management strategies, such as using mobile device management (MDM) solutions for IoT monitoring and troubleshooting. This helps secure companies and their employees and gives customers peace of mind.
1 What is IoT Device Monitoring?
IoT devices are connected objects that collect and share data over the internet. IoT devices monitoring means keeping a close watch on their activity and performance, ensuring they are secure and in compliance with regulations. This is an important part of managing IoT devices and preventing cyber-attacks from harming businesses and individuals.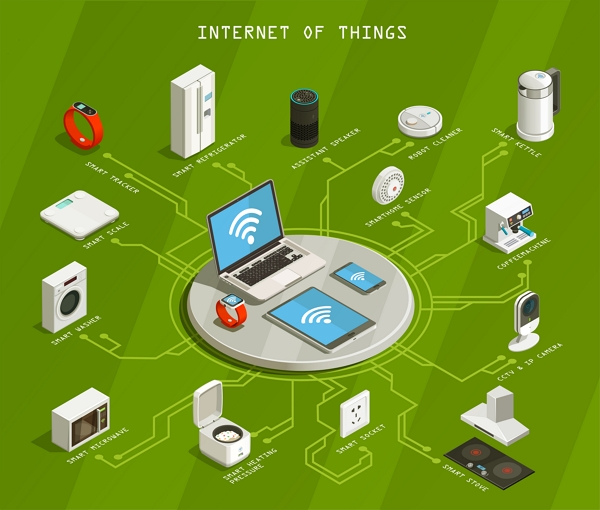 2 Benefits of Monitoring IoT Devices
IoT monitoring offers several advantages for businesses and individuals.
1. Improve IoT Device and Network Security
As the use of IoT devices grows, the danger of cyber-attacks becomes more concerning. It is vital to keep a close eye on these devices in order to identify and prevent potential threats in time.
With monitoring in place, businesses can quickly identify unusual activity or network connections and respond promptly. It reduces the risk of data breaches and cyber threats, making monitoring IoT devices an indispensable tool.
2. Gain Insights on Device Status and Usage
Monitoring IoT devices allows businesses to gain valuable insights into device usage, potential issues, and improvement opportunities. By monitoring usage patterns, device status, and performance metrics, businesses can make data-driven decisions to optimize their operations.
Moreover, the wealth of data can help businesses identify new opportunities and improve customer satisfaction.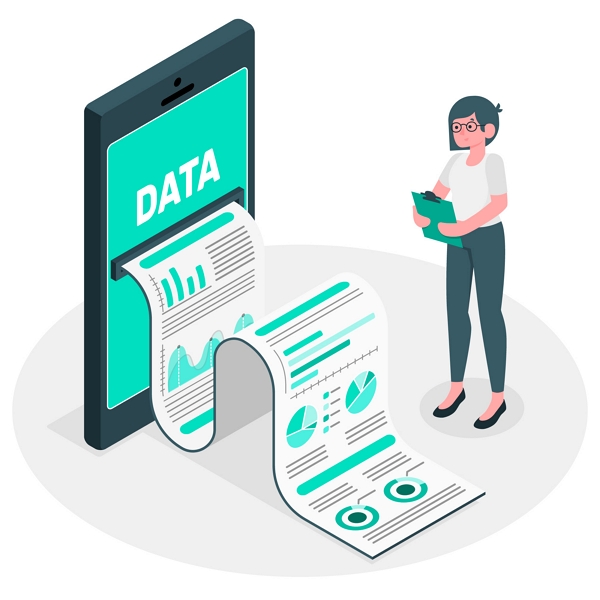 3. Increase Efficiency with Remote Monitoring
Remote monitoring IoT devices is a valuable asset for businesses to operate more efficiently and effectively. With real-time visibility into device performance and usage, technicians can make informed decisions, address issues promptly, and streamline overall operations.
Having the ability to monitor devices remotely also enables businesses to spot and solve problems before they escalate. This helps to maintain optimal device performance and keep customers satisfied.
What's more, IoT monitoring offers a cost-effective solution for managing large device fleets. By reducing on-site travels, businesses can save money and provide timely solutions to their customers.
4. Perform Predictive Maintenance
Predictive maintenance uses data analysis to predict when equipment is likely to fail, allowing IT teams and MSPs to schedule maintenance in advance, reducing downtime and costs.
By looking into the data, technicians can also optimize IoT devices and identify areas for improvement.
3 What MDM Features Can Help You Better Monitor IoT Devices?
Managing and monitoring IoT devices for customers is never an easy task for MSPs and IT administrators, because devices can come from a range of manufacturers, each with their unique capabilities, making the process more complicated.
Fortunately, with MDM, technicians can monitor all their IoT devices from a single and centralized platform, reducing the complexity of device management.
In this session, we will focus on the key features of MDM that make it easier for IT teams or MSPs to monitor and manage IoT devices.
Device Inventory
MDM platforms provide administrators with a comprehensive inventory of network-connected devices, featuring device type, manufacturer, and OS details. This helps IT teams quickly identify issues and troubleshoot specific devices.
Remote Access
MDM gives technicians the ability to remotely access IoT devices from any location, as if they were physically on-site. This helps technicians quickly troubleshoot and fix device issues when they occur.
Remote Monitoring
Technicians or MSPs can remotely monitor IoT devices using MDM, identifying device performance and status issues in real time and preventing them from becoming bigger problems.
Automated Alerts and Workflows
Alerts are a critical component of device maintenance, allowing technicians to stay informed about issues with devices in real-time. Technicians receive notifications about issues such as device offline status, high battery temperature, and excessive data usage, enabling them to quickly respond to these problems and maintain the devices even without constant monitoring.
Furthermore, pre-configured workflows help technicians manage common problems efficiently, freeing up IT resources to tackle more complex and critical tasks.
Secure Policies
Strong security policies and device security monitoring are key to protect IoT devices from malicious attacks. This includes security protocols, regulatory compliance, access control to sensitive data and network resources, and blocking unwanted traffic.
By enforcing security policies on IoT devices, technicians can concentrate on detecting and solving any potential threats that may have slipped through, protecting the organization's network against cyber-attacks.
Application Management
MDM offers centralized control over the apps installed on IoT devices, enabling IT administrators or MSPs to manage and update applications and their configurations. This ensures that device fleets run the latest software with correct configurations, simplifying application management significantly.
Reporting and Analytics
IT administrators can track and analyze device usage, performance, and security. This information reveals trends, highlights potential problems, and optimizes performance, giving a better understanding of IoT device usage and opportunities for improvement.
4 Monitoring IoT Devices with MDM in Different Industries
Businesses across different industries are incorporating IoT devices into their operations to improve efficiency and productivity. Let's explore how IoT devices are being used in different industries, and how MDM can help them monitor these devices.
Healthcare
IoT devices are a common sight in the healthcare sector. For instance, smart beds and wearable sensors can track patients' movements and health, providing immediate information and alerts to healthcare professionals. This leads to better patient care and reduces the risk of adverse events.
However, managing these devices comes with its own set of challenges, as technicians have to handle sensitive patient information and comply with strict regulations like HIPAA privacy, FDA approval for medical devices, EU Medical Device Regulation (MDR), and In-Vitro Diagnostic Device Regulation (IVDR).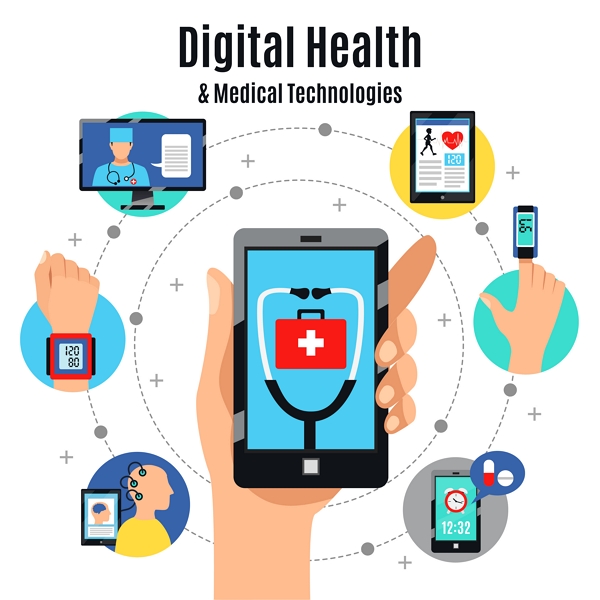 This is where MDM comes in to help. MDM provides a solution by offering a range of healthcare security policies, making it easier for healthcare organizations and MSPs to perform security monitoring and manage IoT devices, all while ensuring compliance with these regulations.
Hospitality
IoT devices has become a crucial aspect of the hospitality industry, such as smart locks, thermostats, lighting, HVAC systems in hotels, digital signage, self-serve order machines, and POS in restaurants. These devices are designed to enhance customer satisfaction, increase efficiency, and decrease costs. For example, guests can utilize their smartphones for check-in and check-out with smart locks, and self-serve order machines can relieve staff from additional workload.
Managing all these devices across multiple locations with various functions can be difficult. To overcome this, MDM solutions provide hospitality organizations with the ability to monitor and manage these IoT devices remotely, including remote access and control, alerts, and workflows. This allows them to effectively manage their IoT systems while preserving business and guest privacy.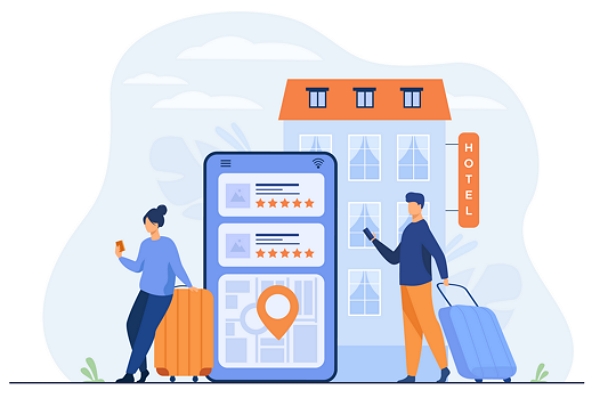 Manufacturing
As the manufacturing industry evolves, IoT devices such as industrial robots, machines, smart sensors, and cameras are becoming more prevalent. These devices improve efficiency by constantly monitoring and optimizing production processes and enabling remote control of industrial robots and machines.
To guarantee smooth operation of these IoT devices, manufacturers and MSPs are relying on MDM solutions. MDM offers the ability to remotely monitor devices, allowing in-house IT teams and MSPs to quickly resolve issues and minimize device downtime. This also helps to elminiate the need for costly on-site visits and ensures minimal disruption to manufacturing processes.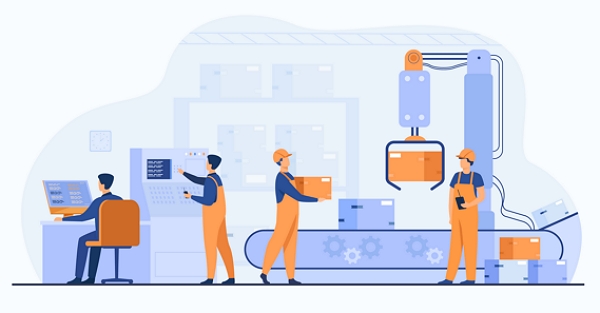 Smart home
The rise of remote work and advanced techn has boosted the use of IoT devices in homes, such as smart thermostats, security cameras, and more, making daily life more convenient.
However, these devices also bring security risks as they are vulnerable to cyber-attacks and can be used as an entry point to infiltrate home networks. From there, they can potentially gain access to organizational networks.
With the help of MDM monitoring, companies and MSPs can detect suspicious activities once occur. Other features also address security threats by implementing security policies on IoT devices, taking action if problems arise, and collecting valuable data for product improvement.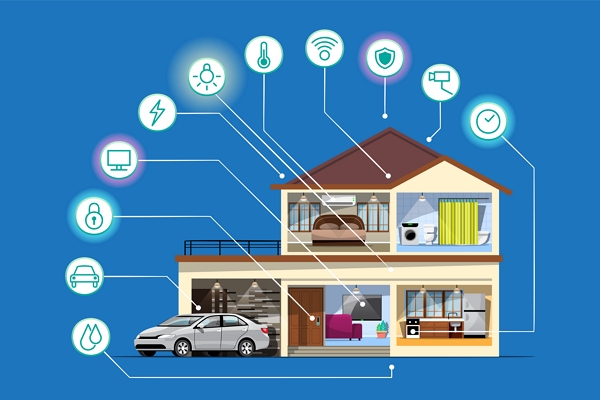 5 Takeaway
In conclusion, IoT devices bring numerous benefits to various industries, but their management can be complex. AirDroid Business MDM offers a comprehensive solution to this challenge, allowing both technicians and MSPs to effectively manage and monitor IoT devices with ease.
With features like remote access, remote monitoring, automated alerts, secure policies, application management, and reporting and analytics, AirDroid Business MDM helps administrators stay ahead of their IoT devices and ensures compliance with regulations and privacy laws.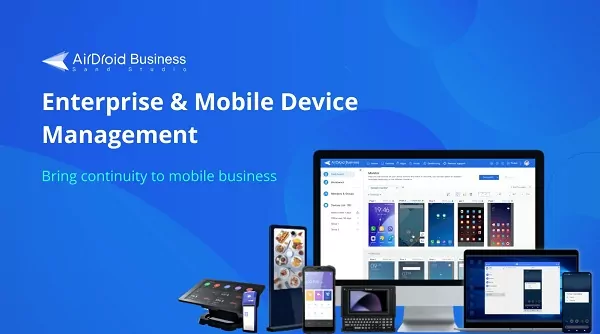 FAQs
What is IoT?
The Internet of Things (IoT) encompasses a network of physical devices that are connected to the internet. This includes devices like cars, buildings, and appliances that have the ability to collect and transmit data. They are equipped with sensors, software, and connectivity, allowing them to communicate and collaborate with other devices and systems via the internet.
What are some examples of IoT devices?
The Internet of Things (IoT) has transformed various industries, including healthcare, hospitality, manufacturing, and smart homes, through the use of connected devices. Some of these devices include smart thermostats, security cameras, smart locks, industrial robots and machines, and wearables. These devices automate tasks, collect and analyze data, and offer remote monitoring capabilities, improving both convenience and efficiency.
How do IoT devices work?
IoT devices use sensors or other data-gathering tools to collect information. This data is processed by the device's processor and sent for storage and analysis, either to the cloud or another device. The owner or authorized parties can then access and analyze this data to make informed decisions and take necessary actions.
What are some common IoT threats?
The security of IoT devices is a significant concern as they are vulnerable to various threats like unauthorized access, data breaches, denial of service attacks, malware, and being used as an entry point to attack other systems. To counteract these risks, companies must implement robust security measures, such as utilizing MDM solutions. These solutions effectively secure and monitor IoT devices, ensuring the protection of sensitive data and systems.
How to secure IoT devices?
Ensure the security of IoT devices by implementing these essential measures: 1. Encrypt all communication between devices and the network 2. Separate IoT devices from critical systems with network segmentation 3. Continuously monitor for suspicious network activity 4. Prepare a robust incident response plan 5. Use an MDM solution for remote monitoring and management
Was This Page Helpful?