[Guide] How to Do POS Terminal Repair & Maintenance?
Today's POS terminals offer multiple billing solutions and can include accessories such as a barcode reader, receipt printer, card reader, or cash drawer. This way, they optimize business transactions, from customer purchases to inventory management.
So, your POS must always work correctly to manage your business perfectly. Otherwise, by having a malfunctioning POS terminal, you will be risking the biggest problems with pos systems, losing customers, and having severe billing problems. However, don't worry; in this post, we will introduce how to repair POS terminal when you face POS issues to keep your business running smoothly.
Are you ready to get started?
Part 1. What is POS Terminal and Its Types?
A POS terminal is a device used in business to manage the bill. There are several types of POS terminals, which will explain below.
1What is POS Terminal?
The POS system is the set of tools, both hardware and software that allows companies to increase productivity and optimize operations, as it helps, among other things, to make transactions quickly, maximize the sales of a branch or store, keep track in real-time of the products sold and enter the inventory.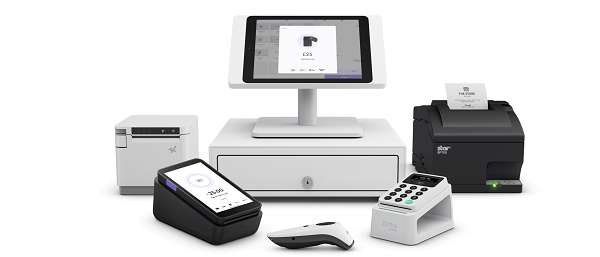 2Types of POS Terminal
Before learning how to repair POS terminal, you should know that there are different types, which I detail below:
1Mobile POS Terminal
Thanks to a SIM card, you can make payments by card or cell phone even outside the store. However, they work together but must be integrated and synchronized with a POS terminal.
2Touch-Screen POS Terminal
The touch-screen POS terminal is a computer with a touch screen, and its primary function is to access and manage the different retail-related operations of your establishment.
3Cloud Kiosk POS Terminal
A Cloud Kiosk POS Terminal is a management software specialized in the sales process that also has multiple tools for managing the different tasks related to orders, suppliers, warehouses, or inventory.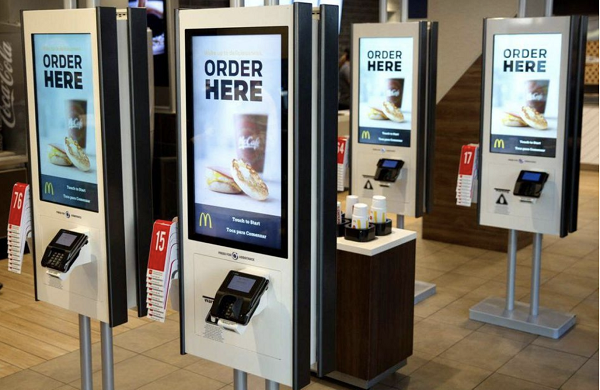 4Self-Service Kiosk POS Terminal
The Self-Service Kiosk POS Terminal is an unattended POS system, i.e., it is a stand-alone POS that allows the dispensing of receipts, ticket sales, sale of items, and collection of cash or card transactions.
5Open-source POS Terminal
An open-source POS is one where the source code is exposed for use. Their ability to integrate and connect with third-party products makes them an option to consider.
Part 2. What are the Common Issues on POS Terminal?
Here are some of the most common problems your POS terminal may suffer and the main adverse effects of not fixing them.
1Common Issues
Some of the most common problems that you may encounter when your POS terminal fails and that are related to hardware, software, or improper use are the following:
1Hardware Problems
Common problems with your hardware can be:
The touch screen does not work
It could be that the driver needs to be installed or has been damaged. Also, the USB connector may have a defect or a manufacturing problem. In this case, contacting the manufacturer or our service technician is advisable to solve the error.
The receipt printer does not print
It may be that there is no ink, that it is incorrectly configured, or that there are compatibility problems with the equipment. In this case, you should look at the manufacturer's information and find the proper drivers to make it work.
The equipment turns itself off
We are talking about a more severe software problem, which has to do with the power supply of the computer equipment, so you will have to repair the equipment or use another one in the meantime.
2Software Problems
As for software problems, there can be several causes, both human error and purely computer-related. Sometimes, it may be the need for license renewal or a pending update. Choosing software for SMEs that is good quality and not one downloaded from the Internet is advisable.
3Improper Use
Failure to use your POS system properly can lead to various problems, such as the financial institution canceling your contract. However, you can also have fiscal and legal issues, so you should always follow the financial institution's recommendations.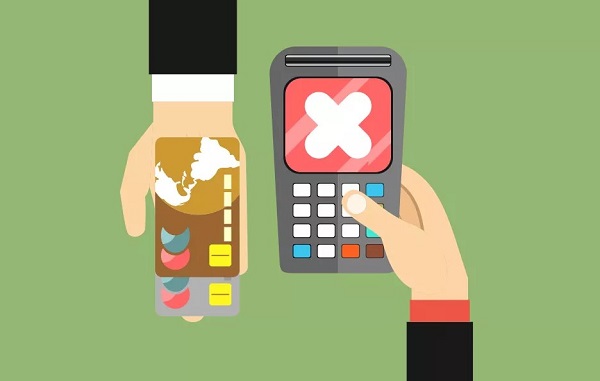 2Bad Effects for Business
In case of not solve hardware or software problems in your POS, you are exposed to suffering billing problems, increased unsatisfied customers, low sales due to payment failures, and many more.
In addition, you will be exposed to legal problems that your company can suffer for the inappropriate uses you make with your POS. Likewise, your business:
Will need better tracking of sales.
You will lose control of your inventory.
You will need to work on efficiently supervising your employees' performance.
You will need better customer relationship management.
So, repairing your POS terminal is vital so that you retain customers and your business doesn't convey to the public that you have limited forms of payment processing, which also weakens brand authority.
Part 3. How to Troubleshoot & Maintain Your POS Terminal?
It is always possible that problems may arise with your POS or failures due to a lack of maintenance. Therefore, it is essential to know how to perform point-of-sale maintenance. This way, you have the advantage of including all the services your POS provider can offer. Here are the best ways to troubleshoot and maintain your POS system.
1AirDroid Business - POS Terminal Troubleshoot & Maintain Solution
Considering the terrible consequences of a lack of POS maintenance, it is necessary to have a maintenance and troubleshooting tool for POS, such as AirDroid Business, which can easily and quickly improve the performance and errors that arise. I will tell you more about how this excellent tool works and other tips for fixing the POS terminal next.
How AirDroid Business Help You in POS Terminal?
POS are key elements for businesses looking to provide a better customer experience; that's why at AirDroid Business, we ensure stores, schools, hospitals, restaurants, etc., thorough monitoring and maintenance of their devices.
Let's see how it does it!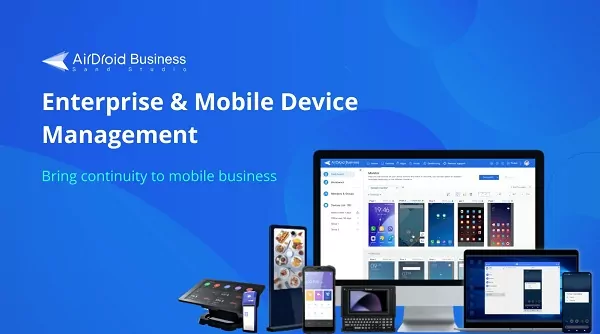 1Remotely Control Devices & Resolve Issues Instantly
AirDroid Business offers maximum connectivity and accessibility to all your business POS. You have an immediate response to fully control any device in case of transaction processing problems. With it, you can remote troubleshoot in a few minutes and reduce device downtime.
2Monitor POS System Health & Resource Usage
AirDroid also ensures real-time monitoring of your POS system using a remote camera to ensure efficient performance. It gives you the information you need about each device's performance and usage status, from its storage, memory, battery, or temperature.
3Communicate With On-Site Staff with Voice Chat
For quick resolution of any problem, AirDroid Business offers you real-time communication with all staff members using voice chat. It allows you to inform about the issue on a POS terminal and guide you to the solution, which items to check, how to turn off POS machine, etc.
4Get Alerts When POS Devices Aren't Working Properly
Because of its proactive working configuration, AirDroid Business detects any incident early, so it issues an immediate warning with all the information you need about the problem. The device's status to avoid that inconvenience may be more significant and also offers you a report so you can see the points to improve.
5Automatically Rollout App Updates Across Devices
One of the big pluses offered by AirDroid Business is an easy-to-manage app. You can create a private store or manage apps from the Google Play store directly.
Also, AirDroid Business can automatically update all apps on POS terminals or on the ones you have selected. This intuitive option detects when a new system version is available.
6Put POS Devices & Kiosks into Groups and Locate
To facilitate and provide a more convenient user experience, AirDroid Business speeds up the management of daily tasks, especially when different devices are integrated. Therefore, it adds and edits device information, offers bulk transfer to devices, organizes POS into groups, and sends customized notifications.
2Other Tips for Fixing POS Is Not Working
If you have some problems with your POS terminals, don't worry. Here are some practical tips that can help you fix it in just a few minutes and not affect the performance of your business.
Let's check POS problems and solutions!
1Check Power Plug-in & Breaker
If nothing appears on the screen and you need help entering descriptions or quantities of items to be sold, the device does not allow you to do so. Check the power plug-in & breaker, and make sure there is no problem with the power cord and that the outlet is working.
2Restart POS Terminal
If you have followed the first solution and the problem persists, and the software does not respond, we suggest you restart the device. It will allow the program to run smoothly and solve minor bugs or errors that have limited its operation.
3Move to Manual Mode
The third option is to leave behind the kiosk mode that allows the devices to work together and activate the manual mode. It lets you confirm whether it is a system or connection failure or just one device.
4Contact the Provider
If you have tried one by one the above tips and your POS is still not working, there may be a significant problem with your devices, so we recommend you call your provider and tell them about the POS problems and solutions you tried.

3More Tips for POS Terminal Maintenance
We know that the performance of your business depends on your POS; that's why we leave you four easy tips that will help you maintain and keep your POS terminals healthy. Keep reading!
1Clean Regularly
Your POS must be free of any dirt that can affect the hardware. It is because dust or other foreign particles can settle in any inlet of your device and clog the ventilation system. We suggest cleaning them at least three times a year.
2Proper Use
Something that can cause the POS touch screen not working alert is that the staff needs to be using them correctly. Remember that these devices are designed to be used in a specific way. We suggest you invest some time and money in training courses for all your staff.
3Reset Often
In addition to the external cleaning of your equipment, we recommend regular formatting of the system to free up memory and remove unnecessary data, cache memory, or errors, which may slow down the proper functioning of the equipment.
4Consult the Professionals
If you have tried our last tips when you see the POS touch screen not working alert, we recommend you seek the assistance of IT experts who can check and correct or repair any faults in your system.
Conclusion
POS systems are a technological solution allowing businesses to go further. That is why AirDroid Business offers you efficient POS troubleshooting to keep capturing sales, connect and feed information in real-time, significantly simplifying the administration and the generation of financial reports.
FAQs
How to refund a POS payment?
To refund payment on an Android device: at first, Open the device menu and select the transactions option. Then, Click on history, and select the transaction you want to refund. Next, Click on cancel transaction.
Are POS systems a necessary upgrade for every business?
Yes, POS systems are essential for any business that wants to provide customers with a better shopping experience because they gather sales, inventory, and customer data. A company with unavailable POS has a slower, less automated sales cycle, with excessive manual tasks that make the customer wait.
Is a POS system a fixed cost?
POS systems can be considered a fixed cost. However, this depends on the vendor you contact, your business, and the number of stores or employees you have.
Was This Page Helpful?