[2023] Kiosk Software with Remote Monitoring & Management
In the competitive business environment of today, using Kiosk machines might help enterprises to outperform their competitors. Kiosk technology can be used to assist companies in giving essential information to their clients and visitors in a user-friendly, contemporary way.
Digital Kiosks may dramatically improve business in a wide range of ways, from cost reduction to communication and customer satisfaction improvements. Everyone will undoubtedly agree that Kiosk technology today has a significant role in business development.
However, Kiosk monitoring and control is definitely the most important part of its use. So, how should the companies do Kiosk monitoring to make sure all Kiosk technology purposes are fulfilled at their fullest? Here, you will find all you need to know in order to do the Kiosk monitoring and management.
1 Practical Remote Monitoring Functions for Kiosks
There are many different Kiosk management software on the market. However, in order to choose one that suits the needs and wants of the specific business, learning about its features is essential.
The secret is to select a complete solution that provides a feature-rich platform to assist IT, administrators, in streamlining the various activities on the Kiosks. There are several, very important practical remote monitoring functions for Kiosks that every MDM software must have.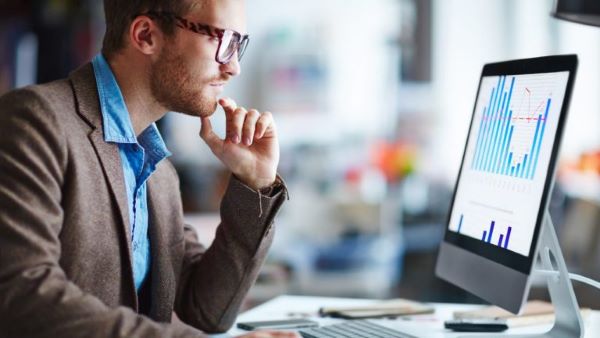 Alerts & Workflow
Enterprises and businesses are always aware of concerns and requests thanks to the real-time emails, alerts, and notifications function of Kiosk monitoring. By providing information regarding the system and alerts, the process of maintenance is greatly accelerated and enhanced.
You may add particular cases to the program and receive alerts in such circumstances. For instance, low battery, all data used, SIM card notifications, and many others.
Workflows give you information on a variety of items to help you keep track of company data and see how gadgets are used. It could contain information on how much data was used on the devices, employee account information, and their past.
In addition, one of the most important alerts and workflow monitoring functionality is a remote camera and usage reports. The remote camera function gives the administrator the ability to get access to the device's camera and control it over a cellular or Wi-Fi network. Remote camera enables companies to see what is going on around the Kiosk.
Remote IT Support (Troubleshooting)
One of the main functionality of remote Kiosk monitoring is that IT administrators of companies may remotely carry out all necessary tasks, including adjusting security settings on the Kiosks, distributing various content files to digital signs, carrying out normal system upgrades, or resolving Kiosk-related difficulties.
Kiosk Management Software reduces the need for on-site IT work. IT administrators are no longer required to dash between several sites to address little technological issues. With remote IT support, the administrators do not need to go to the site to find the problem and solve it. Problem identification and troubleshooting are possible with remote IT support.
Remote Monitoring & Reporting
One of the functions of remote monitoring is to enable real-time server monitoring of the status of the system. Real-time notifications of hardware events, such as device motion (static or move), battery temperature, and real-time location are delivered to the server for a prompt response.
This feature is essential to consider when choosing the software for your company. Since the motion and real-time location are monitored, the risk of theft is eliminated. If your Kiosk moves, the information will be immediately sent to the administrator to notify the change.
Configure Kiosk Mode Remotely
Businesses can use the Kiosk to carry out any required tasks. It may be adjusted remotely and configured according to the company's needs and requirements. Pretty much everything, all functionality of Kiosk mode can be configured remotely.
This includes the system loudness, Wi-Fi network, hotspot, and mobile data with its assistance. Other important configurations that can be done remotely on Kiosk mode are
single-app and multi-app mode, wallpaper change, Kiosk browser and website allowance list, and many more. Using the Kiosk interface, the administrator may change any other device system parameter as well.
2 Kiosk Monitoring Software to Offer Reliable Protection
Best for Remote Configuration
1. Scalefusion MDM
Software is one of the best in regard to the remote configuration is Scalefusion MDM. It helps enterprises to secure and configure the Kiosk and its content remotely. Its unique features also include access controls and the configuration of Kiosk devices. The rating of this software is 4.6 out of 5.
2. Connecteam
Connecteam is the next solution that will work best when the remote configuration of the Kiosk is needed. This workforce management system has multiple productive features. Its unique features include remote configuration management, activity/news feed, compliance tracking, and profile visibility controls. Connecteam has a rating of 4.7 out of 5.
3. Moki Total
With a rating of 4.6 out of 5, Moki total is another interesting and useful software for Kiosk monitoring and remote configuration. Administrators have the possibility to configure the permissions, access, whitelist, blacklist, and so on.
Best for Remote Access
1. NoviSign
When exploring the Software by its remote access function, NoiSign is undoubtedly one of the best. It has a rating of 4.9 and is a cloud-based solution for digital signage. This enterprise-level software is great for remote access and lets the administrators remotely access the Kiosk device to fix any issues that may come up the way.
2. Hexnode UEM
Another great software that provides remote access to multi-app and single-app Kiosks is Hexnode UEM. It comes with a rating of 4.6 and comes with multiple useful features. Multiple lockdown modes, web-based Kiosk lockdown, Android Kiosk browsers, and control peripheral functions are among what Hexnode UEM offers.
3. Arreya
With a rating of 4.7, Arreya comes next on our list of the best software for remote access. It helps the digital signage to be integrated with various sources of information. The software is suitable for large businesses and enterprises. Arreya offers location tracking, two-factor authentication, a virtual keyboard, and IT asset Tracking.
Best of All
With a rating of 5.0, Airdroid Business MDM is one of the best software for Kiosk monitoring that offers reliable protection. It helps enterprises and businesses to do the remote access and real-time monitoring of Kiosk.
The features list of AirDroid Business MDM includes alerts and workflows, remote control, remote camera,etc. Pretty much anything that the company could ask for when using the Kiosk monitoring software is offered by this particular tool. Its important security features include SSL security, Kiosk mode, Security data storage, and Geolocation.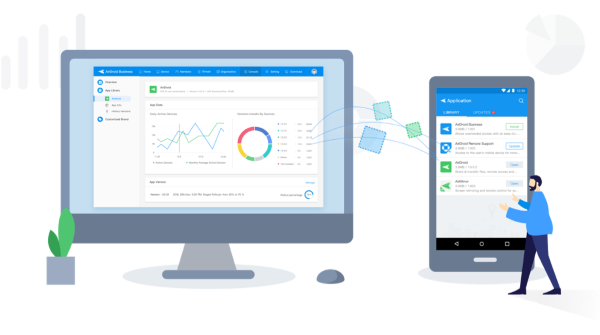 Your App Allowlist may be configured when using the AirDroid MDM business. Organizations may pick individual applications in Kiosk mode to suit the needs of a particular setting. Additionally, by executing enterprise-approved programs on distant devices, it offers the highest level of security.
IT administrators can change the browser settings and website allowlist to have more control over the surfing experience. Administrators may access the fundamental settings for Wi-Fi, cellular data, display, and other features by modifying the settings under Device Limitation.
3 Why Opt for Kiosk Monitoring Software?
Discover & Fix Issues in real-time(Low Downtime)
Because of the increased level of connectivity, programmers and IT administrators can remotely connect to the Kiosk devices. As soon as the issue arises and becomes known to the administrators, it becomes possible to remotely fix the problem.
The IT administrators have the possibility to discover the problems and fix them in real-time. This is beneficial because they do not have to go to the location to fix the device. It is possible to be done immediately and remotely. As a result, the downtime of the Kiosk, or any other supported device is minimized.
Security - Avoid Corporate Data Leakage
Cybercrimes are evolving at a faster rate than ever because of rising technical development. Businesses are compelled to take additional security precautions to protect their company data from hacks.
Digital Kiosks left unattended and positioned in public areas are particularly vulnerable to deliberate or unintentional data breaches. A range of device, data, and network security settings may be sent to a company's digital Kiosks using Kiosk management software.
Kiosk monitoring software is one of the best ways to avoid corporate data leakage and increase the protection of company assets.
Increase HR Efficiencies
The HR department manages a large number of manual tasks that entail distributing forms and compiling answers. Enterprise staff members may autonomously set up appointments, complete paperwork, provide feedback, seek raises, and do a lot more with the aid of Kiosks.
It's not always necessary for HR staff to be present for these events. As a result, the HR department's task is less and significant HR time is now freed up.This will definitely increase HR efficiency because they have additional time to work on more important tasks.
4 Smart Analysis Reports for Better Kiosk Management
Kiosk management software - AirDroid Business makes it possible to create reports quickly and easily. IT administrators may more effectively simplify processes and operations with the use of device reporting management. With the help of AirDroid Business Kiosk management software, you can create a number of mobile device management reports that will help you keep better track of Android device.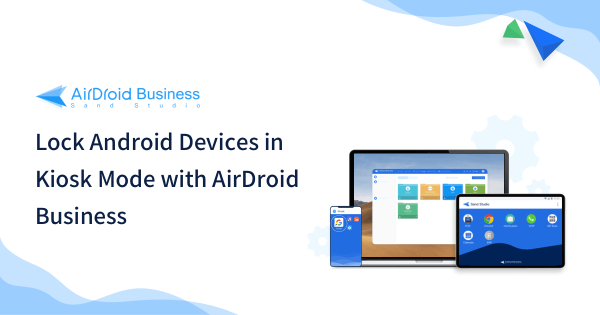 Data Usage Report
The data usage report of AirDroid MDM business offers the historic statistics of the data that goes back one year. Additionally, the data trending chart shows the data that is divided accordion to cellular usage and WiFI usage. And also most importantly, the data usage report also shows the 10 apps that have been most consuming.
It presents and delivers information regarding the abnormal activities of different apps. Additionally, this feature gives your team a thorough overview of any extra adjustments or bug fixes required to maximize the performance of your device. To find a certain device more quickly, administrators may also use the search box in the upper right corner.
History Records
More businesses are converting to a mobile-only workforce, which calls for alert and responsive device inventory management for smooth company operations and increased productivity.
Companies can have concrete proof of every step taken in the process thanks to well-written history records. Businesses would find it extremely difficult to identify the underlying cause of non-conformities in the absence of comprehensive history records.
Activity Report
Business owners and IT managers may fully understand account and user actions by using this report view, which enables them to monitor all sorts of activities that have been performed on the account. It is helpful for companies with several administrators overseeing various device groups.
The ability to monitor how the device management system is being used enables IT, managers or supervisors, to stop their employees from misusing the system or using it illegally. This feature not only makes it simple for them to trace historical actions carried out on devices when needed.
5 [News] The Global Self-service Kiosk Market is Growing
As technologies develop and improve, the global self-Kiosk market has been growing rapidly. There has been an analysis going on to learn how the self-serving Kiosks will develop and improve from 2021 to 2025. It is believed that the market of self-service Kiosks will be growing by $2.97 billion in the following years.
The report regarding the use and popularity of self-service Kiosks has once more proved how important it is for companies to use the technology. According to the report, the demand for self-serving Kiosks is increasing and more and more companies utilize them in their business processes.
The market segment of self-service Kiosks includes the retail sector, healthcare, tourism and travel, financial services, and many more. The business environment stands on the competition.
Enterprises and companies have to follow in the footsteps of modern technologies and new trends in order to maintain a level of success. That is why when the technology with such potential (which has been proven by research) appears, there is no time to think. By utilizing self-service Kiosk technology in business processes, companies are able to keep up with modern technologies and meet the demands of customers.
6 Bottom Line
Kiosks occasionally experience technological problems, which is to be expected. Although Kiosk problems are impossible to totally eliminate, businesses can strive to fix them as soon as possible to protect their customers' experiences. IT administrators may maintain tabs on all device vitals with the use of AirDroid Business MDM. Integrated capabilities, such as remote view, remote monitoring, automatic alarms, Kiosk mode, and application administration, make it simple to set up a secure workforce.
INFOGRAPHIC

Was This Page Helpful?