Geotracking 101: How to Geo Track Your Business Devices
Geo-tracking technology is becoming increasingly vital in today's business landscape, where mobility and speed are essential. Businesses need to optimize their operations and ensure employee safety, given that employees work in various locations or are constantly on the move. Geo-tracking is the solution to this need.
This article will explore the concept of geo-tracking and how it helps businesses thrive in a mobile world.
Part 1. What is Geo Tracking?
Geo-tracking, also called GPS location tracking, is a technology that enables real-time tracking of people or objects using GPS-enabled devices, like smartphones or GPS trackers.
To use geo-tracking, location data is collected from GPS-enabled devices and sent to a server via cellular or Wi-Fi connections. Then, the server processes the data and presents it in a user-friendly interface, such as a map, which visualizes the tracked device's location and movement.
Moreover, geo-tracking technology can collect a range of data, including a device's latitude and longitude, speed, and direction. Some geo-tracking systems can even gather more advanced data, such as a device's altitude or proximity to other devices.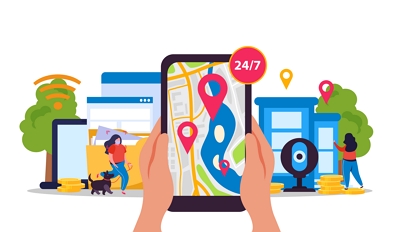 Part 2. An Overview of Geo-Tracking Features
In general, a geo-tracking system should have these features:
Device location tracking
Always keep track of your deployed device whereabouts from a centralized MDM dashboard, where different filters can be applied to help you locate certain devices efficiently.
Virtual fences and real-time geofence alerts
Create virtual fences at any location to monitor the entering or exiting activity of a vehicle, device or personnel. When a device enters or exits an assigned area, you'll receive real-time notification alerts to take timely action.
Automated workflow for security measures
Set up automated workflow that triggers when a device leaves the digital geofence. For instance, if a device is stolen and has left the digital parameters, the system will automatically trigger remote data wipe or remote lock to protect sensitive business data.
Route history records
Gain complete visibility into the activity history of any GPS-enabled device. It's especially useful when you have many devices out in the field for a long period of time on a daily basis. You can also select a specific data range to get a full picture of device activity.
Logs & reports
Administrators can gain valuable insights from device route patterns, geofence alerts, and on-the-move duration. These reports can help to identify patterns and areas for optimization.
Part 3. Using Geo Tracking for Business and Organizations
Device tracking and monitoring have become increasingly valuable for businesses across all industries. With the rise in the use of mobile devices and the need to protect sensitive data, companies must ensure that their devices are secure, their employees are productive, and their assets are managed efficiently.
Let's examine how different industries use geo-tracking to equip their employees, drive sales, and make better decisions.
Geo-tracking in Logistics and Transportation
Logistics and transportation companies have significantly enhanced their remote monitoring capabilities through the implementation of geo-tracking technology. By leveraging this technology, businesses can easily monitor and track their shipments in real-time. Furthermore, logistics companies depend on geo-tracking system to optimize routes and enhance customer service standards.
Asset Tracking in Schools using Geo-tracking Technology
Geo-tracking technology provides real-time information on the whereabouts of school assets, such as mobile devices, tablets and other electronic devices, to ensure that these assets are always accounted for and reduce the risk of loss or theft. By implementing asset tracking, schools can save time and money that would otherwise be spent on replacing lost or stolen items and also promote responsible use of school resources among students and staff.
Securing Sensitive Data in Retail using Geo-tracking
By integrating geo-tracking technology into mobile devices, retailers can remotely wipe or lock devices when they are reported lost or stolen. This feature ensures that confidential data is not compromised, reducing the risk of data breaches.
Compliance with Regulations in Healthcare
Geo-tracking plays a crucial role in the healthcare industry, enabling compliance with strict regulations and ensuring patient safety. It provides real-time visibility into the transportation and handling of sensitive medical materials, including medications, organs, and blood products, while monitoring the temperature and other environmental conditions to maintain safe ranges. Geo-tracking also identifies potential risks such as theft or unauthorized access, triggering alerts to prevent or mitigate such risks.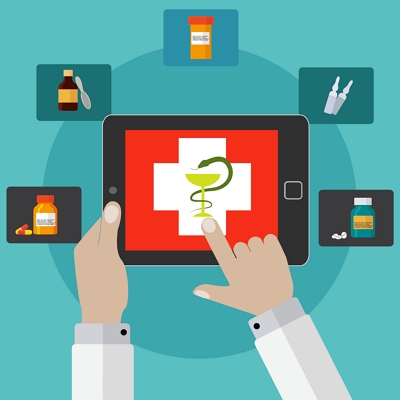 In addition to these critical applications, geo-tracking technology is also being used in elderly care to monitor the location of patients with conditions like dementia or Alzheimer's disease. Wearable geo tracking devices can track the movement and location of elderly patients, providing peace of mind to their caregivers and families.
Enhancing Employee Time Tracking in Human Resources
Geo-tracking devices are also a valuable tool in human resources to enhance employee time tracking. By providing employees with geo-tracking devices, HR managers can monitor their attendance and time spent at specific locations, such as job sites or client offices. This enables HR managers to track employee performance, attendance, and productivity, which can be used to improve employee management and optimize workflow.
Part 4. How to Track Device Location with Geo-Tracking?
Geo-locating a phone or device can be done using several methods, such as the device's built-in GPS, Wi-Fi, and cellular network signals, or a geolocation service. However, to use this feature, you need to turn on the location feature on your Android phone.
Here is how you can enable location services on an Android device:
Open the Settings app on your device.
Track during working hours.
Scroll down and tap on "Location" or "Location Services," depending on your device.
Make sure that the toggle switch next to "Use location" is turned on.
To enable location services for specific apps, follow these additional steps:
Scroll down to the list of apps and tap on the app that you want to enable location services for.
Track during working hours.
Toggle on the switch next to "Allow location access" or "Permission to access device location," depending on your device and Android version.
Repeat this process for each app that you want to enable location services.
Suppose you want to manage a large fleet of devices, using MDM solution can help you track and monitor company-owned devices with ease.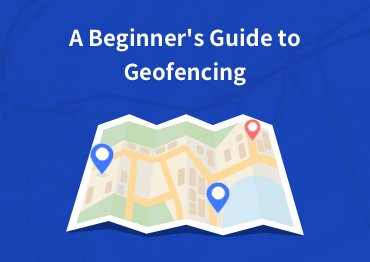 AirDroid Business Beginner's Guide for Geofencing
Download free whitepaper
Track and monitor the location of company-owned devices. Improve security and operational efficiency with advanced analytics features and automated workflows.
Part 5. Potential Downsides for Geo Tracking
As we've seen above, using GPS technology to track the location of a device or person has numerous benefits. However, it also comes with potential downsides that companies need to consider before implementing geo-tracking on their company-owned devices or employees. Here are some of the risks associated with geo-tracking:
Privacy concerns:
Geo-tracking raises concerns about individual location privacy, as employees may feel that their every move is being monitored. While companies may argue that this is necessary for security or productivity reasons, employees may view it as an invasion of their privacy.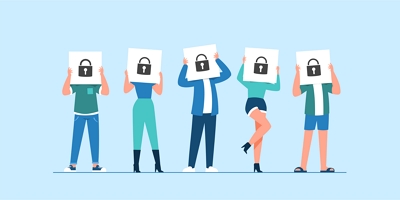 Security risks:
Geo-tracking can pose significant security risks when the devices storing the geo-tracking data are lost, stolen, or hacked. If unauthorized individuals gain access to geo-tracking data, they can obtain sensitive information such as employee privacy, company assets, or even locations of valuable goods.
Employee resistance:
Resistance from employees can lead to poor morale, decreased productivity, and even legal action. If employees feel they are being monitored too closely, they may resist using geo-tracking and view it as an infringement on their rights.
Battery drain:
Geo-tracking can significantly drain a device's battery life, especially if it constantly transmits location data. This can be problematic for employees who need their devices to last throughout the day.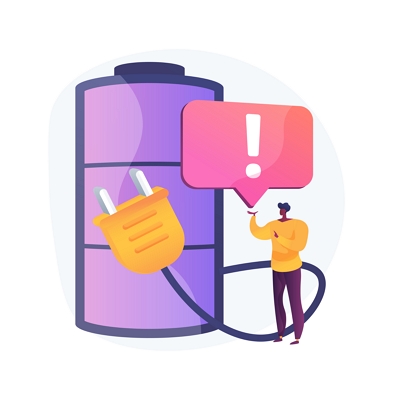 False positives:
Geo-tracking technology is not infallible, and false positives can occur. This could result in employees being wrongly accused of misconduct or being disciplined for something they did not do.
Part 6. Best Practices for Using Geo Tracking
Using geo-tracking comes with significant responsibilities, particularly concerning protecting individuals' privacy and data. To ensure that your business is using geo-tracking responsibly and ethically, it is essential to follow best practices such as:
Obtain Consent:
Before tracking anyone's location, it is essential to obtain their consent. This means explaining why you are collecting their location data, how you will use it, and who you will share it with. Also always give them the option to opt-out if they do not want to be tracked.
Be Transparent:
Transparency is critical when it comes to geo-tracking. You should provide clear information about your geo-tracking practices, including how often you track, what kind of data you collect, and how you use it. Additionally, it is essential to inform individuals if any third-party services will be used to process or store their data. This information should be easily accessible and understandable.
Minimize Data Collection:
Collecting only the necessary data is another best practice for geo-tracking. Do not collect more data than you need and only use it for your stated purpose. If you collect sensitive information, ensure you have appropriate security measures to protect it.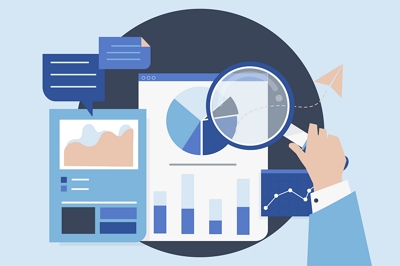 Regular Review and Audit:
It is essential to review and audit your geo-tracking practices to ensure that you comply with applicable laws and regulations. This also allows you to identify any potential privacy or security risks and take steps to address them.
Follow applicable laws and regulations:
It's important to follow laws and regulations when using geo-tracking technology. This includes complying with data protection laws like GDPR. By doing so, companies can use geo-tracking technology legally and ethically, minimizing potential risks and downsides.
Part 7. Geo Track Devices using AirDroid Business MDM
Managing a large fleet of devices is essential for businesses, and Mobile Device Management (MDM) solutions can help. With MDM solutions, businesses can track and manage their devices, improve productivity, and protect their data. Geo-tracking is an important feature of MDM solutions that allows businesses to track the location of their devices in real-time.
Let's take a closer look at how AirDroid Business can help businesses with geo-tracking and managing their device fleet.
1Simplified deployment
AirDroid Business MDM offers an easy and intuitive deployment process, making it quick and easy to get started with geo-tracking your devices. Additionally, businesses can remotely configure and manage devices, thereby reducing the time and effort required to set up and manage devices, making it easy to manage a large fleet of devices.
2Centralized management
Our device management dashboard allows businesses to monitor, track, and secure their devices from a centralized location. It offers a single user interface for deploying devices, improving route efficiency, and maintaining strong security measures.
Additionally, our platform provides a route history that shows the exact time and location of device movements. This feature enables IT administrators to focus on optimizing operations and gaining valuable insights into device usage. Overall, our comprehensive device management solution helps businesses increase productivity, streamline operations, and strengthen security.
3Granular control
AirDroid Business provides SMBs and large organizations with powerful member and role management options, as well as permissions and security features to manage geo-tracking data and maintain organizational security.
Businesses can customize their device management approach by assigning roles and device ownership based on their unique needs and requirements. This feature also allows them to limit geo-tracking data access to authorized personnel, minimizing the risk of data breaches and external cyberattacks.
4Custom alerts and notifications
With AirDroid Business, you can easily set up custom alerts and notifications based on specific events or device status. For example, you can set up an alert when a device leaves or enters a specific geofenced area. This helps businesses stay informed about their devices' location and status in real time.
5Remote wipe
Suppose a device is lost or stolen; AirDroid Business allows businesses to remotely wipe it to prevent unauthorized access to sensitive data and protect their data and devices from potential threats.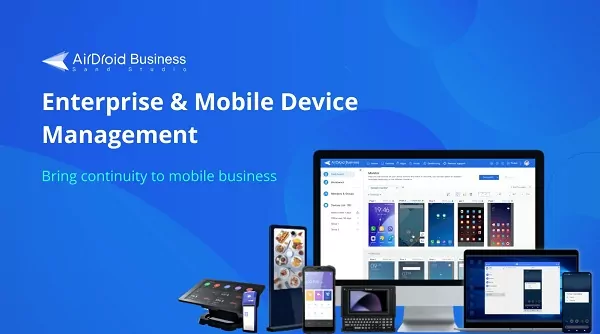 FAQs
Is geo tracking legal in the workplace?
Geo-tracking is generally legal in the workplace, but there are some restrictions and requirements that employers must comply with. Employers must inform their employees that they are being tracked and obtain their consent in most cases. In addition, employers must only collect and use data for legitimate business purposes and not for any discriminatory or unethical reasons.
How accurate is geo tracking?
The accuracy of geo-tracking depends on several factors, including the type of technology used, the environment, and the distance between the tracking device and the target. GPS technology is generally considered to be the most accurate, with an average accuracy of about 5 meters. However, other technologies, such as Wi-Fi triangulation and Bluetooth beacons, can also be used for tracking and may have varying degrees of accuracy.
What are the privacy implications of geo tracking?
Geo-tracking can raise significant privacy concerns, particularly if it involves tracking individuals without their knowledge or consent. It can also create a chilling effect on employee behavior, as employees may feel they are constantly being monitored and may alter their behavior accordingly. To mitigate these risks, employers must ensure transparency about their tracking practices, obtain employee consent, and only collect and use data for legitimate business purposes. Employers should also protect the security of the data they collect and ensure that it is not used for discriminatory or unethical purposes.
Was This Page Helpful?