Best 5 Free Screen Sharing Software in 2023 [Remote Control]
Q: How can I share my screen for free?
Screen sharing is an important tool for communication, collaboration and even entertainment. Be it with a colleague or client, this saves your employees the time and effort of having to create additional files on other devices. In daily life, we also can use this kind of app to cast movies and videos. Here, in this article, you will find some top-rated free screen sharing apps to enable you to share screens for free.
Part 1. 5 Best Free Screen Sharing Software
Here are the top-rated 5 best screen-sharing software.
AirDroid Cast (Supports Remote Control)
AirDroid Cast is a powerful tool to cast the screen to other multiple devices such as: Android/iOS devices/Mac computers or Windows etc. There are some information of AirDriod Cast:
Compatibility: Windows, MacOS, Android, and iOS.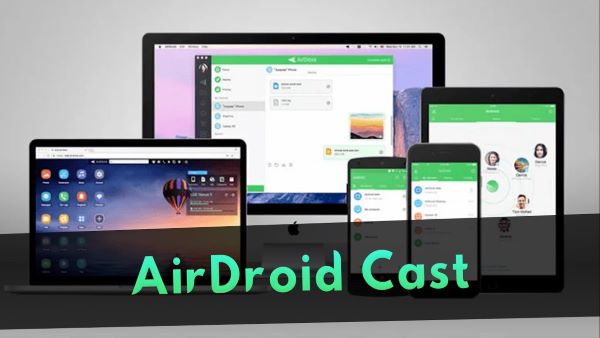 Multi-screens on One Computer
AirDroid Cast supports casting a maximum of five devices onto a computer at any given moment in time. With this in mind, you can enjoy the multiplayer gaming experience, or view all of your PowerPoint slides during a single meeting.
Remote Control
Its unique feature enables users to remotely control their Android device from a laptop or computer. The app will allow you to control target screen from any computer.
Works with Remote Network
One of the amazing features of AirDroid Cast is that you can connect your target device's screen remotely. Even if both your devices are not under the same local network, you can still cast its phone to PC by using QR or cast code.
How to Share Your Screen to PC with AirDroid Cast?
There are several ways available for casting.
You can scan a QR code or cast by cast code by AirDroid Cast, which is simple and convenient.
One way is to use a USB cable to cast the screen, eliminating delays in real-time transmission.
Besides, if you are using iOS devices, you can connect your device to your computer by AirPlay, but you need to make sure both the devices are under the same local network.
Step by step procedure
To start with sharing the screen to PC, follow the step-by-step procedure.
Step 1.Install AirDroid Cast

Download and install AirDroid Cast onto your PC and mobile devices by click the button below. (Now AirDroid Cast supports screen share online through its web version.)
Step 2.Connect Both the Devices

Open AirDroid Cast on both your devices, there are four connection methods that you can choose. If you want to share your Android phone, you can connect it through local/remote network and USB cable. If you want to share your iOS devices' screen, it also supports AirPlay. If you want to share your PC's screen, simply click "share the computer screen" below.
Step 3.Start Screen Sharing

Once the connection is established, you can start sharing your screen. If you want to control the screen of the target device on your PC, click the hand icon on the left side.
Pros of AirDroid Cast
You can enjoying mirror screen with audio.
Remote control target devices' screen on your PC.
It supports several connection methods.
User can share screen online through AirDroid Cast web version.
TeamViewer:
TeamViewer is innovative remote support software that facilitates easy communication between colleagues or clients. TeamViewer is optimized to work with almost 10 different platforms, including macOS, Android, and iOS.
It connects computers to share screens remotely, and it allows network monitoring. It is especially popular for mobile screen sharing and remote access. TeamViewer transfers files faster than most competitors do.
Compatibility: Windows, macOS, Android, iOS.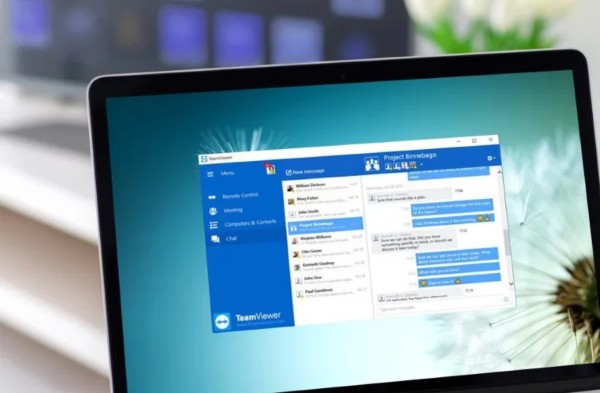 Main Features:
Leave sticky notes on remote computers.
Integrations for Mobile Device Management and other apps.
All TeamViewer connections are end-to-end encrypted.
Deploy TeamViewer on hundreds or thousands of devices at once.
Pros
Cross-platform access is provided.
Enable you to control a remote device.
All data is kept confidential.
Cons
Might be tricky for inexperienced users.
Comparatively cost high of its premium plan.
MirrorGo
MirrorGo is screen share software that can act as a conduit for allowing you to run your Android applications and games on your computer quickly and sensibly. This is useful for accessing your phone to view specific applications.
It is also an effective tool for using all of your SMS applications within their windows, including asynchronous messaging apps.
MirrorGo allows you to share your Android display to a PC wirelessly and control your phone from a PC. It is easy to use, quick to set up and has a clean design.
Compatibility: Windows, Android, and iOS.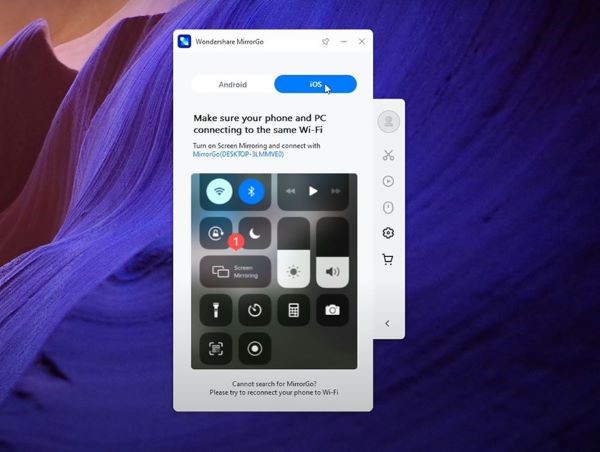 Main Features:
Mirror Android screen to a PC via USB or Wi-Fi.
Read the phone's screen from your computer.
Share the clipboard between devices and a PC.
Edit or customize keys on the keyboard for any app.
Pros
Screen mirroring & screen recording
Compatible with iOS devices as well.
Cons
You may face latency issues.
Comparatively cost high of its premium plan.
Join.me
Join.me allows users to broadcast their screens during a video conference by pressing a button. Broadcasting your screen allows you to perform actions on your computer and for other users to watch.
Join.me software has a lot of great features that ensure enhanced collaboration between meeting participants. You can have unlimited amounts of space to share ideas and write down different brainstorming topics! The best part is that with join.me is that you can share your screen with up to 250 people!
Compatibility:MacOS, Windows, iOS, Android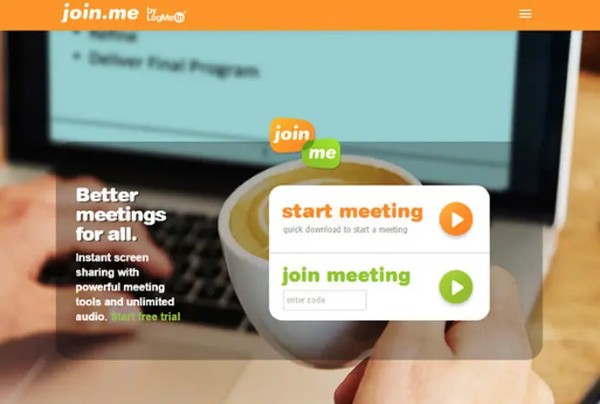 Main Features:
Offers a host of collaboration tools and features such as text chatting.
Offers screen sharing, meeting scheduling and invitations.
Provides mobile access, and call recording.
Pros
It's both video and audio conferencing software.
The scheduling process is easy to handle.
Screen sharing options are available.
Comprehensive collaboration tools.
Cons
A free version is not available.
No Recording options within all subscription plans.
Webex App
Webex is another excellent communication platform that enables you to work seamlessly, stay connected with your team, and communicate effectively.
It enables you and your coworkers to collaborate across different locations as well as devices like desktops, tablets, and phones. Collaborate with coworkers outside of your organization as easily as those within it.
Compatibility:Windows 10 and later, Android 9.0 and above, Mac OS X 10.13 or Later.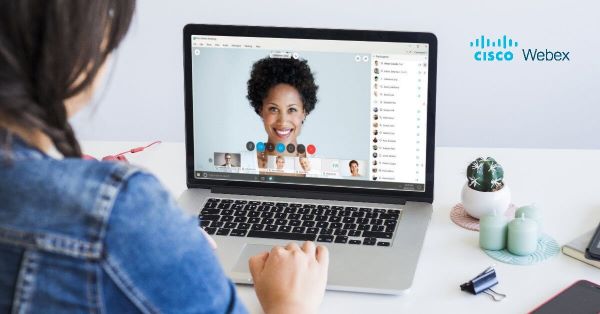 Main Features:
Provides phone call and message services instantly.
Utilize spaces to schedule team meetings.
It stores recordings and transcripts automatically in the spaces for easy access.
Monitor and manage your work-life balance.
Pros
Make meetings more productive with notes and highlights.
The scheduling process is easy to handle.
It's simple and cost-effective.
Allows group chat or call.
Cons
Converts videos or presentations into a compressed format.
Sometimes its system goes slow down.
Part 2. What Makes Great Screen Sharing Software?
Here are some factors that make any screen-sharing app a great one.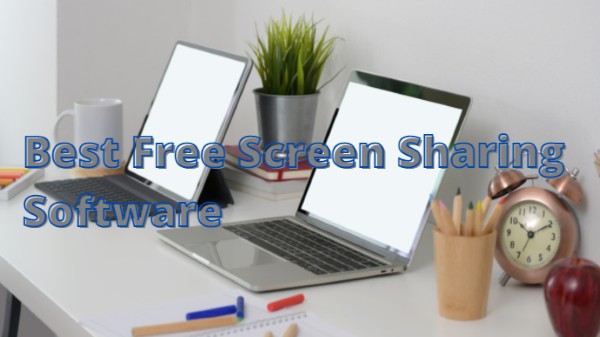 Ease of access for participants
The best software should be easily accessed by all participants and it should contain includes no-install web access.
Mobile user experience
Whether one is using the mobile version or a desktop version, the top screen sharing software offers a mobile experience on par with being on a desktop.
Affordability
The best screen-sharing tools don't break the bank. They should offer you some flexibility and amazing features at a reasonable price.
Compatibility
It needs to be compatible with any desktop, laptop, or mobile device to connect and share screens remotely.
Part 3. What is the Best Free Online Screen Sharing Software?
Most of these collaborative apps offer the ability to share anything created on the screen. These apps can be a whiteboard or a screen-share, and even allow users to control each other's applications remotely.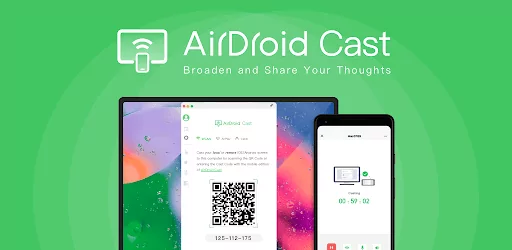 Keeping in mind these features, AirDroid Cast is the best screen sharing app because of the following mind-blowing features:
Control iOS and Android Devices on Computer
AirDroid Cast provides complete control over your phone on a computer by managing your screen.
Online Presentation
You can nail in-house meetings, training, or product demonstration with AirDroid Cast.
Part 4. Tips for Better Screen Sharing
When it comes to running an effective meeting, ensuring that screen sharing goes smoothly can be one of the most important aspects. Here are a few screen-sharing tips that will help you collaborate with your team and manage your time more efficiently during a video conference.
Ensure your desktop is clutter-free
When you're sharing your screen with other people in a meeting, things must be clean and organized. There should be no distractions whatsoever. To achieve this, we recommend making sure your desktop is clutter-free. Close all programs and documents you are not going to need while sharing your screen to create an organized working environment.
Desktop notifications
A private message or any other desktop notification can distract the participants; therefore, it is better to switch off desktop notifications while you're hosting a meeting.
Review your presentation
Go through your presentation early on and look for logical flaws, missing information, or mistakes. You don't want to be blindsided when it's time to give the big presentation.
Part 5. Final Words
Screen sharing is a very popular tool for online collaborations because it allows you to share what you're doing on your computer with those participating in the conversation. With more and more internet video collaboration platforms coming into popularity, it has become an important tool for businesses. The top 5 screen sharing apps: AirDroid Cast, TeamViewer, Mirrogo, Join.me, and Webex App are all excellent tools. If you are looking for a free screen share software, then AirDroid Cast is your best choice.
People Also Ask about Screen Sharing
Q1. Is Screen Sharing Safe?
Screen sharing apps are safe to use on your PC or Mac computer as well as a mobile or tablet device because they utilize encryption technology that safeguards personal information from online threats. Screen sharing programs provide different degrees of protection. Some offer password protection and access control, while some merely allow for unencrypted texts to be sent back and forth.
Q2. Is There a Screen Sharing Website?
Yes! AirDroid Cast is a screen-sharing tool that supports web versions. You can cast your Android/iOS/Wins/Mac screens to a browser by AirDroid Cast.
Was This Page Helpful?