Web Video Caster - The Easiest Way to Cast Video to TV
What is Web Video Caster?
Web Video Caster allows you to use your phone and display the contents of your phone on the TV display without any hassle. Web Video Caster takes a video URL from a web page, delivers it to a streaming device (such as a Chromecast or DLNA device), and then plays it straight from the source.
This article discusses how to set up Web Video Caster and introduces numerous web video caster alternatives available on the internet. You can even find some useful tips to cast your phone on PC/TV. Let's find out!
1. How to Set Up Web Video Caster?
This app works like a web browser, you can easily cast video from a browser to your TV by following steps.
First of all, download Web Video Caster from Google Play Store or App Store according to your mobile phone system.

After installation, open Web Video Caster on your phone, and tap on the icon which is in the top right corner to connect to your TV. Then search for a video that you want to play. Choose the video from the search list, and click the "play" button to start playing your video on TV.
2. All You Need to Know about Web Video Caster
Web Video Caster application is specifically designed to stream content directly from the internet to smart TV. It quickly passes the link of your desired content from the internet to your TV where you want to stream it, and then this app uses that content, decodes it and starts showing you on the TV. The process of forwarding links for streaming content on your device takes a few seconds.
Features
It works like a web browser

Support the streaming of both audio and video

Option of live streaming available

It supports the casting of local media

Option of search bar available to find any content online

A quick Customer support option is available
User's Reviews
Web Video Caster is one of the top applications with 4.8 ratings and 10 million reviews. Like every other app, this application also received mixed feedback from a large number of users.
Everybody shared their own experience with the application and shared their thoughts. Some users highly appreciated the functioning of this application because this application made streaming possible from the web to your TV. People love this application because it's free of cost. It streams all format video and files in a few seconds.
But some users complained in the feedback and review section that it shows a lot of Ads while streaming which is not good because it wastes too much time.
Compatibility
Chromecast, Smart TV, DLNA, Fire TV, Android and iPhone.
Speed
It is the fastest application; it streams content from phone to TV within a few seconds.
Download:
You can get it from Google Play Store/App Store.
3. Our Recommend - 4 Web Video Caster Apps
Other options are available to enjoy watching videos on a large screen by using these web video caster apps. Let's find them out!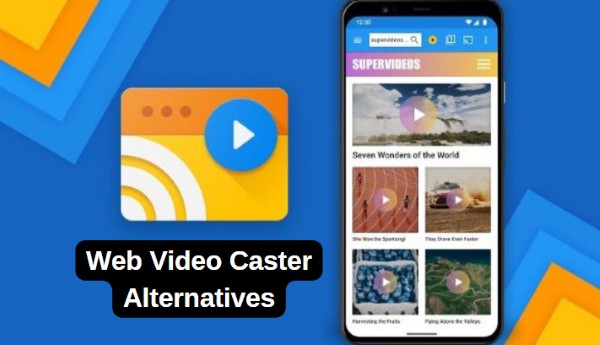 1. Best over All - AirDroid Cast
AirDroid Cast not only allows you to share content from your tiny mobile screen to any kind of a big screen but also helps in web browsing. Its web version allows you to directly stream content from the any browser.
Apart from basic mirroring, if you want to control your phone on PC/Mac, you can also try AirDroid Cast, which enables you to control your mobile from your desktop.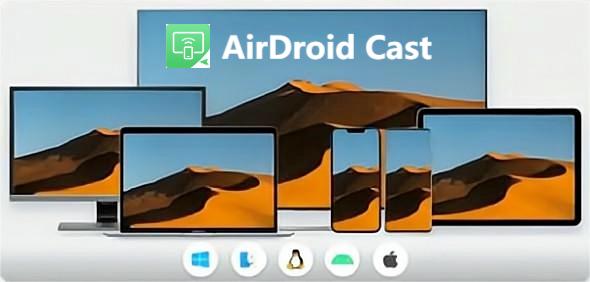 Features
AirDroid Cast support Cross-platform screen sharing.

It allows screen mirroring in different ways, including wirelss, wired and AirPlay.

It supports Multi screens, casting of 5 devices possible simultaneously.

It supports two-way audio streaming, you can directly use your phone microphone and audio on PC/Mac.

Remote control feature is also available.
User's Reviews
AirDroid Cast is a fabulous and powerful casting application with 500k plus downloads and an overall rating of 4.3. The users shared positive thoughts like it's the fastest casting and mirroring application because it connects devices quickly.
One of the users mentioned that he tried a lot of casting applications, but the AirDriod cast is a real gem. According to users, this application is perfect for those whose internet connection is not good but still want to cast because of its different casting options.
Besides its positive feedback, a few users are not in favour of the AirDroid Cast, but they are less than Hundred. According to them, the AirDroid Cast is causing issues with connecting devices. But AirDroid Cast customer support resolves these kinds of issues quickly.
Compatibility
Android/iPhone/Windows PC/Mac and Smart-TVs.
Speed
The speed of this application is fast, and it just takes a few seconds to cast the device to another device.
Download Link:
https://www.airdroid.com/download/airdroid-cast/
2. BubbleUPnP for DLNA/Chromecast
One of the best applications for you to cast your phone on any device available in the house is by using BubbleUpnP. This web video casting app helps you connect any phone with any available smart device in your home.
It supports all sorts of platforms and also such devices that other web video casting apps may ignore. These include ChromeCast Audio, Google Cast, Nexus Player, and Nvidia Shield.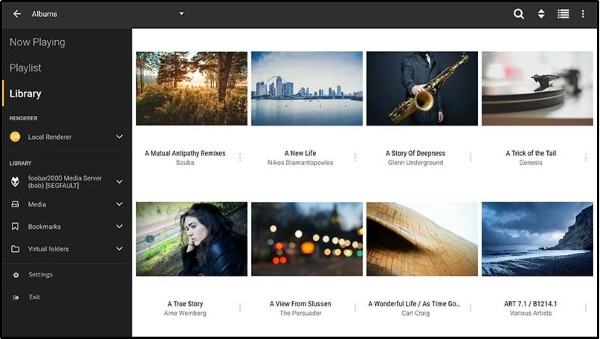 This web video caster app also supports most of the TV brands out there, so whichever smart TV you have at home you don't need to worry about casting your phone anymore.
This app automatically retrieves data to be cast on the screen using DLNA media servers, saving you a great effort.
3. EZCast Screen
If you have both, Android and iPhone at home, this app is just for you. EZCast enables you to connect to different devices and different platforms on PC, such as Windows and Mac. For each device, you just need to download and install EZCast, and then it's a simple procedure ahead.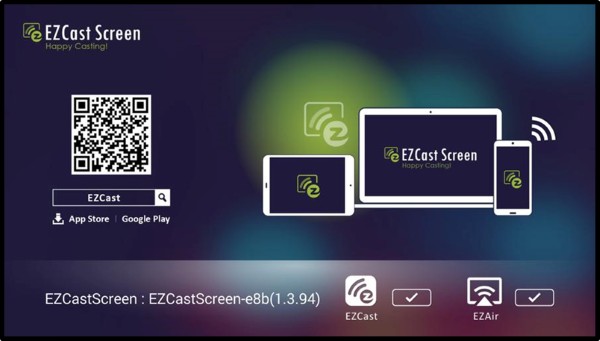 One main advantage of this application is that it supports Apple connection features such as Apple Airplay, Airplay Audio, and Screen Mirroring. But, don't worry, it's as easy to connect to Android as it's easy to connect on iPhones.
This application is very useful for iOS users who often face difficulty casting their phones on different devices in the house. Once you have this installed on your phone and on your device, it'll work like a charm!
4. EZ Web Video Cast
As it sounds, EZ is very easy to use! EZ is a web caster app that enables you to connect your Android-supported phones to any device in your home. This allows you to stream your multimedia files on the device as well as stream videos and other multimedia using your browser.
While you using a browser, this application helps you fetch the URL and display it immediately on the casting device. This helps save you a lot of time and also is very efficient for users.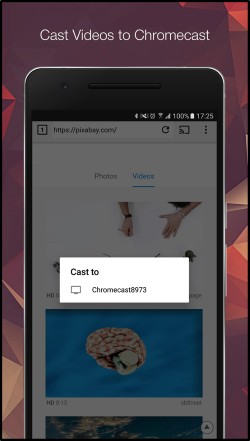 One major drawback is that it doesn't support iOS, so that's a very big issue for you if you're an iOS user. Nevertheless, for our Android users, it's one of the most convenient apps out there and it fulfills the job like a charm!
4. Best Web Video Caster PC – Chromecast
It is easy to cast a Chrome tab on TV by using a Chromecast device. In this way, you can easily stream any web content from your PC to your TV. For casting chrome; you just have a few things like PC, Wi-Fi networks, Chrome Browser and a TV with Chromecast.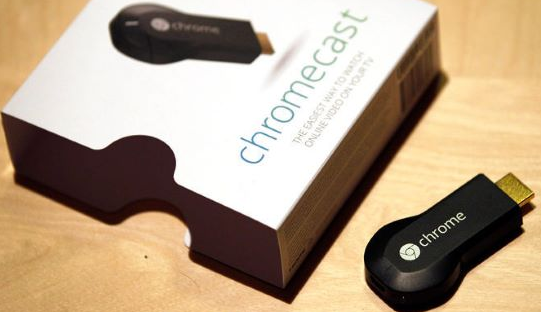 How to Cast a Chrome Tab on Your TV?
Here are the steps to initiate casting of Chrome Tab:
Make sure your TV already setup Chromecast device.

Go to your PC, and open Chrome browser.

Click on three dots and tap on the "Cast" option.

Now select your Chromecast device on which you want to cast Chrome Tab.

After selecting it, your Chrome tab is successfully cast on TV. You can view the content of your PC on your TV.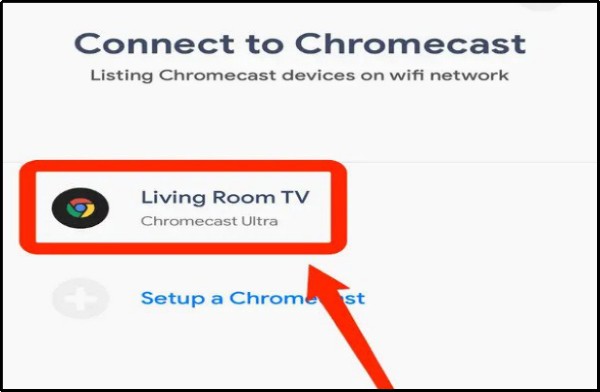 Download Link of Chrome:
https://www.google.com/chrome/
5. How Can I Display My Phone on My TV Wirelessly?
1. Cast iPhone/Android Screen to TV with AirDroid Cast Web Version
Go to AirDroid Cast official website and download this app onto your iPhone/Android, open a browser on your smart-TV and search webcast.airdroid.com. Scanning the cast code which is displayed on the browser of your TV, now you can enjoy your video on the big screen. AirDroid Cast Web version helps you cast screen at anytime and anywhere without installing.
6. How Can I Cast My Phone Screen on My PC/Mac?
If you want to cast your phone on your PC, the best option is to use AirDroid Cast. It was designed while considering the feasibility it involves for everyday users, especially those who need to connect their device to bigger screens for presentation purposes routinely.
To connect your iOS device, AirDroid Cast providing 3 connection methods. For Android users, it supports 2 methods. You can follow the procedures as below:
Step 1.Download and install AirDroid Cast

Click download button below or go to official website to finish download and installation onto both the devices.
Step 2.Connection your mobile phone & PC/Mac

Open AirDroid Cast on both devices, you get three options in the PC/Mac side: Wireless, Airplay, or USB cable. Depending upon your requirement, select the method of connectivity.

Wireless: Scan the QR code or enter the casting code which displayed on the PC/Mac side to finish connection. Remotely connection is also available.

AirPlay: Firstly, your iPhone and computer should connect to the same network. Turn your computer as an AirPlay receiver, tap "screen mirroring" in your iPhone control center, and select "AirDroid Cast - XXX".

USB Cable: A faster connection with minimum lag,you only need to connect your iOS/Android to your computer via a USB cable and finish some setting.
Step 3.Start mirroring your mobile phone to PC/Mac

Following two steps above, you can enjoy your mirroring trip within 2 minutes.
7. To Sum It Up
Webcasting has become an essential tool for everyday activities, especially for those engaged in professional environments and workspaces. In the aforementioned, we introduced 5 Web video caster alternatives to make procedures easier. AirDroid Cast is a wonderful app which enables users to cast Android/iPhone/Mac/Win screens to PC/Mac. Giving you the top features at minimum price and is one of the finest screen mirroring apps.
Was This Page Helpful?