3 Effective Methods to View iPhone Screen Remotely
View iPhone Screen Remotely with AirDroid Cast
Remotely mirror the mobile phone screen to PC.
Mirror and control the phone screen on PC.
Can I View My iPhone Screen Remotely?
Yes, you can view your iPhone screen remotely to enhance your level of enjoyment with your friends and family.
You get stuck in various situations and have to show your mobile screen unwillingly. You can easily let others view pictures and videos on your mobile phone while maintaining your privacy.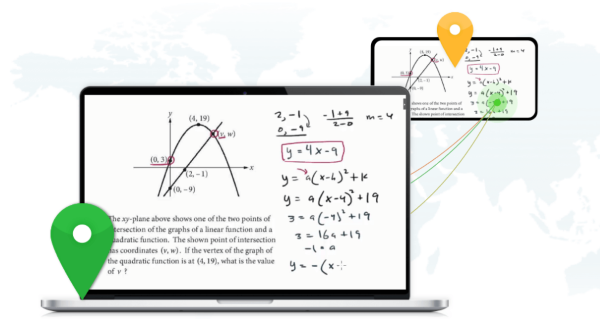 Let's discuss some methods in detail for iPhone remote screen mirroring.
1 How to View the iPhone Screen Remotely on a PC or Mac?
Method 1: AirDroid Cast
AirDroid Cast is one of the top-rated apps for screen mirroring. The purpose of its development is to facilitate users to watch movies, presentations and other videos on a big screen. Its multi-use makes it a perfect app for performing daily life tasks. You can use it anywhere and anytime.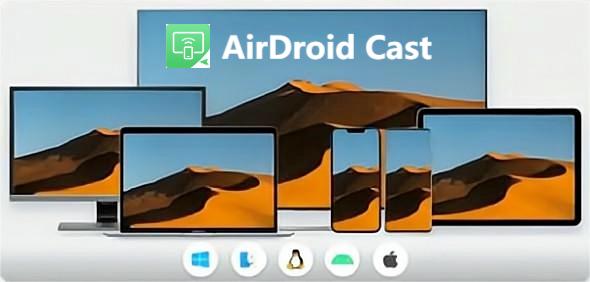 How to Use AirDroid Cast to View iPhone Screen Remotely?
You can use AirDroid Cast to view your iPhone screen on other devices like Windows PC or Mac. Here are the steps:
Download and install the AirDroid Cast app on your iPhone and PC/Mac. You can get it by clicking the "Try It Free" button below or Searching this app on Google Play Store or App Store.

Open AirDroid Cast desktop on your PC/Mac, click "WLAN" option, you can see a QR code and 9-digit cast code in the interface.

Now add the code manually or scan it from your PC on your iPhone. You are asked on your computer to allow you to access the screen. Select "Allow" to start screen mirroring iPhone on the PC/Mac.

You are also asked on your iPhone to start mirroring using the Start Broadcast Page. Select the AirDroid Cast to begin mirroring.

Then your iPhone screen will be displayed on the PC/Mac. This option supports connection regardless of whether your devices are connected to the same Wi-Fi. So even if your iPhone is not in the same place as your computer, you can still view your iPhone screen remotely.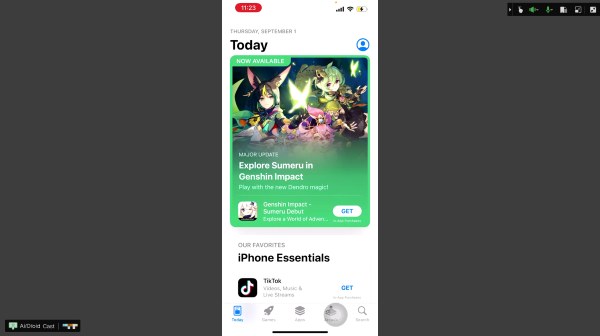 Note :
AirDroid Cast has launched its web version, By using it to receive screens, simply open
webcast.airdroid.com
on your received device to start screen mirroring.
Advanced Features of AirDroid Cast
Typing on iPhone from Computer

You can type messages on your iPhone using your PC's keyboard. AirDroid Cast supports control iPhone screen on PC. Connect the iPhone to the PC using AirDroid Cast, and then type on your Keyboard to send messages from iPhone.

Multi-Screen Sharing

AirDorid Cast has the unique feature of simultaneously sharing five screens on a single computer. It makes AirDroid Cast the best option for playing games online with your friends on one screen.

Screen Controlling

Control your iPhone screen from your PC. Use the mouse and keyboard of your PC and do anything on your iPhone. Make calls, send messages, and control the menu and settings.

Two-Way Audio Transmission
This feature makes it perfect for remote meetings and online teaching. You can share ideas and talk to your loved ones just like you are in front of each other.
Reviews of AirDroid Cast
AirDroid Cast app is best for remote screen sharing from iPhone to PC or Mac. It is the fastest App providing HD quality display. It also has no compromise on the audio quality. You can hear clear audio when the screen is shared. You can connect to the support team for any ambiguity; you will find it responsive.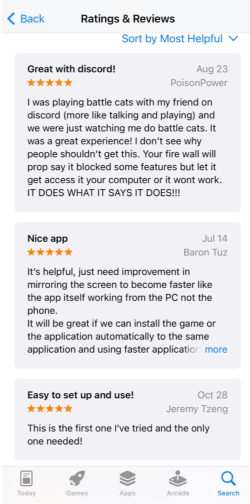 Method 2: How Does SureMDM Nix Agent Help Remotely Screen Mirroring iPhone to Other Devices?
SureMDM Nix Agent is best for big enterprises. You can share your iPhone screen remotely to solve many issues of an organization. Any person who wants assistance from you remotely can use this method. You can resolve his issues by guiding him faster within no time using this app.
How to do it?
Open the App Store on your iPhone. Download and install SureMDM Nix Agent app, sign up a MDM account and then log in.

Go to Settings and select Control Centre. Then tap on Customize Controls, click on the Plus sign before Screen Recording, and choose Start Broadcast.

Open any web browser and type 'suremdm.42gears.com' and the Login to open the web console.

Choose the iOS device and then select Remote option from the quick action Toolbar. A new tab will appear with your iPhone screen.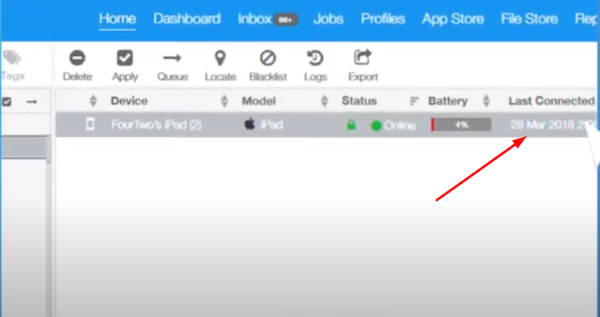 Reviews of SureMDM Nix Agent
SureMDM is a long-lasting app that works perfectly for sharing an iPhone screen on a PC. It is straightforward to configure and user-friendly too. You can also take guidelines from the support time that is always there to give you a positive response. It is an Ads free application.

How to View your iPhone Screen Remotely Using your I.P Address?
Veency is an app you can get on your iPhone for screen mirroring. This app is best for students to share their iPhone screen on a computer in class, and they can present their PowerPoint slides. Teachers can also use it for teaching their students in a classroom.
How to Use Veency App?
Download and install the Veency app on your iPhone.

Open the Settings tab and then select Wi-Fi. Click on the information icon of your connected Wi-Fi and copy the I.P address to share with your PC.

Open the Google Chrome browser and search for VNC to download it.

A new Window will open your computer asking for the I.P address of the iPhone you want to share and then press Connect button.

A pop-up will appear on iPhone asking for permission to allow access. Click on Accept button, and you will get your iPhone screen on the computer remotely.
2 Some Important Uses of Screen Viewing iPhone in Daily Life?
Screen viewing is widely used and has become a necessity of daily life no matter where we are. We use this feature in offices, on trips, at home etc. Sharing the iPhone screen is very important when you want to prevent others read your messages and access your documents on your iPhone without refusing them. Share your iPhone screen to the PC or a TV and play what they asked you to show them.
This way, you will not have to hand over your mobile to anyone. In offices, you will present in front of the whole team. Connect your iPhone to the meeting room computer and share your screen with the PC using any method explained above. Screen sharing is also done to resolve issues of your team remotely. You can also conduct meetings remotely using various apps.
3 Extra Tips - How to Share Android Screen Remotely on a PC?
AirDroid Cast is a cross-platform sharing application. One primary reason for its wide usage is its compatibility with iOS and Android devices for screen mirroring. You can share your Android Screen remotely and locally using AirDroid Cast. If you want to share your Android Screen locally, then AirDroid Cast is free to use to screen mirror. Besides screen sharing, you can also control your mobile screen from the PC. You only need to download this application on your mobile and PC for screen control.
4 FAQs about Screen Mirroring
Can I Share My Mobile Screen with TV?
Yes, you can share your mobile screen with TV. If you are having Android phone, you can use Chromecast for screen sharing on TV. If you have an iPhone or iPad, you can use the AirPlay feature of the iPhone to share the screen with TV easily. You can also use third-party tools for sharing screen.
Does Smart TVs Support AirPlay?
Not all Smart TVs support AirPlay. But some latest models are designed by Samsung, Sony and other trending companies that are compatible with AirPlay or AirPlay 2. If your TV does not support AirPlay, you can download the Apple TV app or other third-party Apps that allows your TV to support AirPlay.
Does HDMI Cable Help in Screen Mirroring?
Yes, you can use an HDMI cable to mirror your mobile to TV. Only make sure you are connecting the cable to the correct ports of mobile and TV, and then select the right source for screen mirroring.
Final Verdict
This article is to answer your concern about whether you can view the iPhone screen remotely or not. The answer is yes. Then we discussed how to view the iPhone screen remotely using AirDroid Cast app and SureMDM Nix Agent and . AirDroid Cast is flexible in operating with almost all Operating Systems. We discussed various scenarios we need to share the mobile screen in our daily routine. Then we also discussed a method to share the iPhone screen using the I.P address for your iPhone network. We also confirmed the significant benefits of using these applications from user reviews.
Was This Page Helpful?