How to Play Fortnite on Mac without Epic Games?
Play Fortnite on a Mac with AirDroid Cast
120Hz frame rate: for faster takedowns and defense.
Experience impressive visuals with full HD video.
Enjoy Fortnite on a low specs Mac.
Play Fortnite on your Mac lag-free.
Fortnite has a dedicated version for Windows, unfortunately, it doesn't have one for MacOS. This is a huge challenge for you as a gamer who wants to play the game on a Mac. Yes, there is a way to work around this by installing Windows on your Mac and then playing the Windows version or via Cloud Gaming. Previously, you could install it from Epic Games, but, that is no longer an option.
As you can see, these options are impractical, and you have to strain your PC to install another operating system that is not natively meant for it. Fortunately, you can avoid all this hassle by playing Fortnite on your Mac using AirDroid Cast.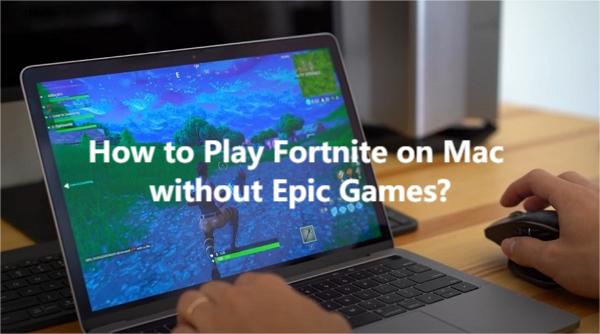 But before we get to that, let's find out what prevents you from downloading Fortnite on your Mac.
Part 1: What happens That I can no longer download Fortnite on Mac?

The American gaming software company, Epic Games Inc., previously offered Fortnite for Mac users, since the game's developers don't have a dedicated version for this system. However, Apple themselves have taken initiative to block Epic Games from signing and distributing any games on Mac. This includes Fortnite.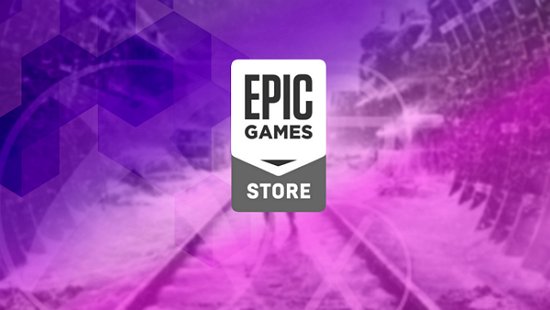 Although the company was able to generate Mac versions previously (which were named v1420 and v1340), these versions had bugs in them which caused users to have poor experiences with them. Epic games intended to fix the bugs in upcoming releases, but they're no longer able to. And this is why you can't download Fortnite from Epic Games anymore.
Part 2: New Solution: How to Play Fortnite on Mac without downloading

With Epic games no longer an option for installing Fortnite on your Mac, you must be looking for another way to enjoy the game on your computer. Well, look no further than AirDroid Cast.
AirDroid Cast
AirDroid Cast provides you with the simplest way to play Fortnite on your Mac via screen mirroring. All you have to do is:
Connect your Mac and your phone
Mirror your phone's screen to your Mac
Play the mobile version on your Mac.
This way, AirDroid Cast lets you play Fortnite on your Mac without installing it. Although Fortnite is not a triple-A game, it has high spec requirements. With AirDroid Cast you won't have to worry about this, you can play the game on a low specs PC. The best part is that AirDroid Cast lets you connect any phone and PC system. So if you have an Android phone and you want to connect to a Mac, you can do it quickly and easily.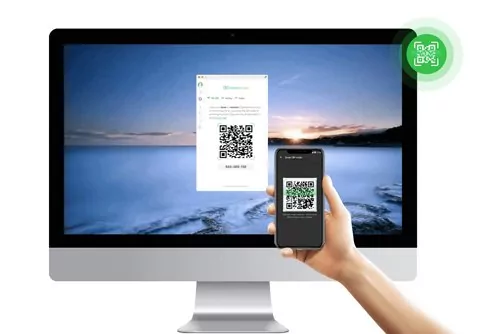 In addition, AirDroid Cast lets you choose how you connect your phone and Mac. Whether you prefer a wireless connection or cable, AirDroid Cast has both options.
Let's see how to set it up and play Fortnite on your Mac.
How to mirror your phone to a Mac to play Fortnite on your Mac using AirDoid Cast
You can set up AirDroid Cast on your devices and play Fortnite on your Mac in a few simple
Step 1. Download and Install AirDroid Cast
You can install AirDroid Cast from the official download page: https://www.airdroid.com/download/airdroid-cast. Select the version that suits your devices' systems (MacOS and Android/iOS).
Step 2. Choose how you connect

First, launch AirDroid Cast on both devices, then you can choose to connect your devices from the 3 available options.

Option 1: WLAN

Connect your Mac and phone to the same local area network (LAN WiFi). From here you can choose to scan the QR code on your PC using your camera or copy the cast code to the text box on your phone. Next, select 'Start Casting'.

Option 2: Cable

Enable USB debugging on your phone then connect your Mac and your phone using a USB cable. Click on the Cable tab on your Mac and select your phone from the devices that appear.

Option 3: AirPlay

This option is limited to iPhone users. First, connect your iPhone and Mac to the same WiFi. Next, click on the AirPlay tab and ensure that the AirPlay Service is running.

Next, go to Control Center>Screen Mirroring on your iPhone and then select the device labeled AirDroid Cast - xxx.
Note : For a stronger connection, we recommend that you use cable for Android-Mac and AirPlay for iOS-Mac.
Step 3. Accept Casting permissions
After initiating the casting request, accept the permission to allow your phone to start casting and click the 'Start Casting Now' option on your phone. When you're done, your phone's screen will be mirrored to your PC.
Step 4. Play Fortnite on your Mac using AirDroid Cast
With Fortnite installed on your Andoid phone or iPhone from Epic Games (or any other source), you can play it on your Mac using AirDroid Cast. First click on the mouse control button, you can also share the microphone and audio just below this button.
Launch the game from your PC and select a game mode. For this tutorial, we'll use the Battle Royale mode.

Equip your avatar with the weapons you'll need to fight and wait for drop-off.

In the game, you can outsource performing actions like building, jumping, crouching, and so on, to your mouse.

Make sure to build walls when enemies are firing at you to protect yourself because you can get attacked from any angle.

If you have an axe, use your mouse to swing it and harvest wood for building.

During fights, aim at your opponent and use your mouse to fire bullets at them.
That's it, you can start from here and progress playing Fortnite on your Mac using AirDroid Cast.
The benefits of using AirDroid Cast to play Fortnite on your Mac

AirDroid Cast doesn't just let you connect and play the game. It is equipped with amazing features that will help you to dominate each facet of the game. Because of these features, you'll be able to enjoy the following benefits.
Faster takedowns and defense

Fortnite is a fast-paced game and the faster you can react, the longer you will survive. With AirDroid Cast's high framer rate (120Hz) you'll be able to react faster and take down more enemies before they can finish you off.

Impressive visuals in creative mode

The creative mode is all about building and with AirDroid Cast's full HD video quality, you'll have an opportunity to enjoy the visual display of the structures and battle arenas you've set up.

Play Fortnite on a low specs Mac

AirDroid Cast allows you to play Fortnite even on a low specs Mac. You can do it with less than 4GB RAM and a storage of 200MB is sufficient. This is especially important as Fortnite requires a high specs computer to play.

Play Fortnite on a Mac without lag

Since AirDroid Cast requires low specs to use, it will not introduce lag in your gaming. As a result, you'll have a smooth gaming experience.

Apart from AirDroid Cast, there are other decent solutions that you can use to play Fortnite on a Mac.
Part 3: Recommended Emulators for Play Fortnite & Spec Requirements For Fortnite on Mac

By mimicking the Android system, emulators present another decent option for playing Fortnite on your Mac. Just like AirDroid Cast, emulators allow you to play the game on your Mac without installing it on your device. However, you have to install it on the emulator. The best part about using emulators is that they can allow you to play this game on a slightly lower specs Mac.
Some of the best emulators for Mac available today are: Memu Play and LD9 Player
Memu Play

Memu is one of the fastest emulators currently, and for this reason, it can be a good option to play Fortnite on your Mac. Memu receives updates frequently and with each release, the developers inject performance upgrades into it.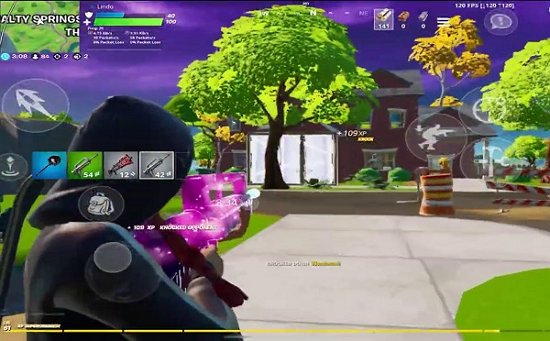 This includes better graphics, higher frame rates, and other additional features. Memu has the following key features:
Customizable settings for RAM, CPU, and shortcuts.
On-screen keyboard for a better experience.
Support for an external controller.
A screen recorder that you can use to become a content creator
Although Memu Play doesn't outrightly qualify as heavy software, it has some system requirements before you use it.
Memu system requirements

2GB RAM on 32-bit system & 4GB on 64-bit.
Direct X 11 or higher
5GB of free HDD space
Dual-core processor (Intel or AMD)

Hardware virtualization technology (VT)
LD Player

The LD Player is a free lightweight Android emulator which you can use to run Fortnite on your Mac. Although you can run any Android app on it, it has been specifically built for games.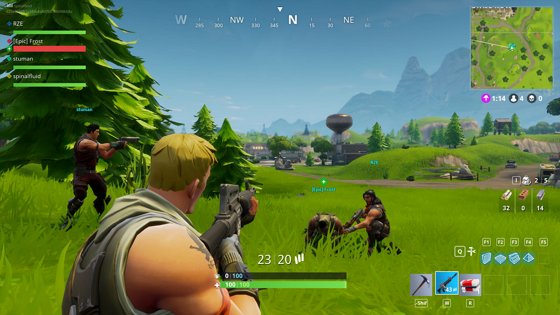 It has the following features:
A video recorder that you can use to record as you play and post later on YouTube or Twitch.
Support for a gamepad - if you like gaming with a controller, you can plug it in via the USB port and enjoy the game.
Multiple screen resolution options - to play the game with your preferred quality.
Customizable settings for RAM, CPU, shortcuts, etc.
LD Player system requirements
Can work on both 32 and 64-bit systems.
2GB RAM minimum
36GB of free HDD space.
Virtualization technology.
From here you can see that emulators have higher system requirements than AirDroid Cast. Also these emulators use up a lot of the processing power, meaning you can't multitask when they're running.
Part 4: Measures to Improve Fortnite Performance on Mac

In this section we'll show you how to improve the FPS and every performance aspect of Fortnite Battle Royale on MacOS. There are a few settings you can do to the video, graphics, and resolution.
1. Video settings
Launch Fortnite on your Mac then go to the video settings. Set the video mode to full screen then limit the frame rate to 60FPS.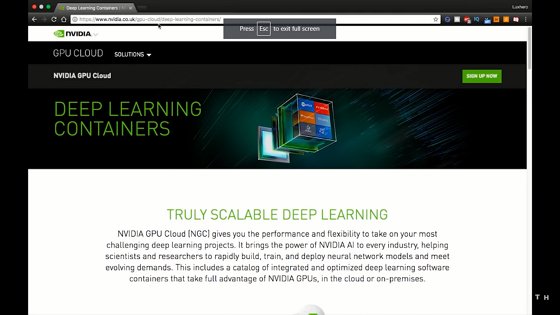 Set quality to medium/low and reduce the 3D resolution to 75%.
2. Resolution settings

Go to this file path on your Mac: ~/Library/Preferences/FortniteGame/MacClient.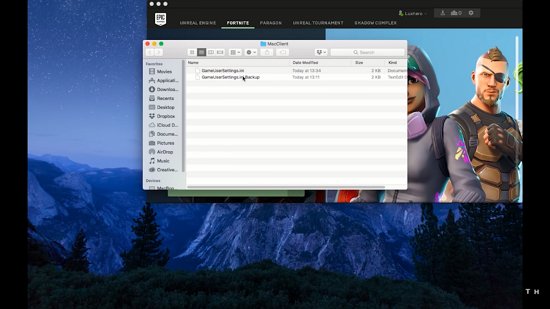 Open the video settings and change the resolution to 560p.
3. Graphical settings
Suppose these settings don't work for you, you can always clean up the disk space or rent a GPU from the NVIDIA GeFORCE Experience.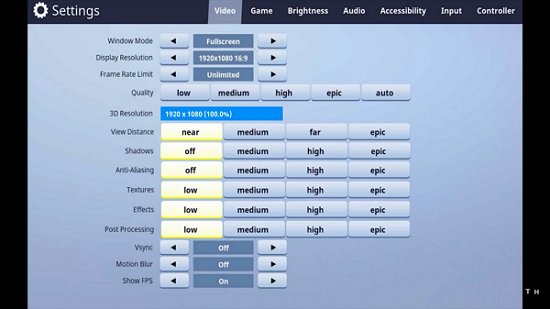 After you're done with each setting, enter the game to confirm if it was successful.
Part 5: Fortnite Alternatives for Mac

If you're a huge Fortnite fan, here are some games like it which you can play on your Mac.
Roblox
Roblox is not just a game, it is also a game creation platform. Users can play games created by others or create their own using Roblox Studio.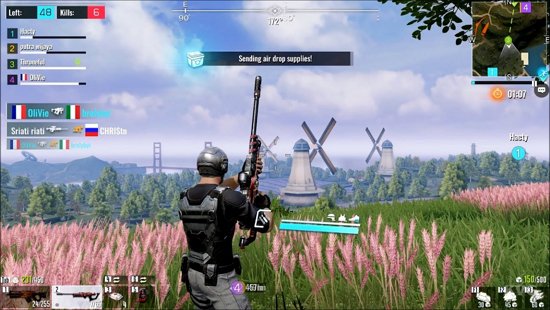 Here you'll find games like Royale High, Murder Mystery, MeepCity, and so on.
PUBG

PUBG is the closest game to Fortnite on this list. It resembles the Battle Royale mode where players are dropped on an field to battle each other and become the lone survivor.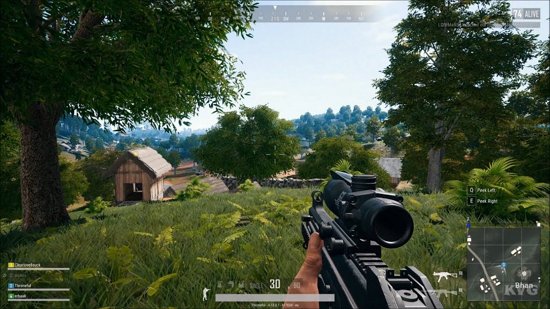 The main difference is probably the building facet of Fortnite.
Just like Fortnite, Cyber Hunter is also a Battle Royale game, however, it adds Sci-Fi to its gameplay.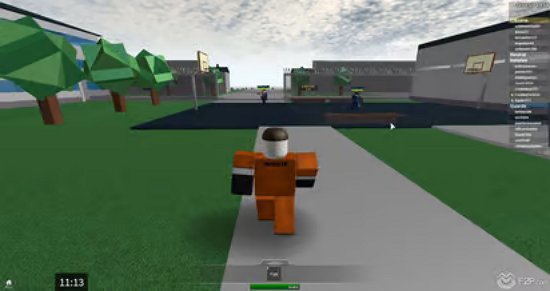 It has a futuristic setting with (sometimes) players gliding using hoverboards as opposed to walking.
Part 6:Final Take
Since Fortnite currently lacks a dedicated version for MacOS, you have to look for alternative ways to play it on your Mac. AirDroid Cast presents you with a simple way of playing the game on your Mac via screen mirroring. Apart from letting you connect across different devices, AirDroid Cast also comes with amazing features such as high quality video, audio, and high frame rate which enrich your gaming experience.
FAQs about Playing Fortnite on Mac
Can I play Fortnite on Mac?
Yes, you can play Fortnite on your Mac via cloud gaming or by installing a Windows subsystem on your Mac. But the best and most hassle-free way to do this is by using AirDroid Cast.
Will Fortnite come back to Apple in 2023?
Yes, in mid 2023, Fortnite returned to Apple via Microsoft Game Pass and will now be available for iOS devices.
Why did Fortnite get taken off iOS?
Epic Games who were distributing the game at that time had legal issues with Apple which caused Apple to ban them from distributing the game to iOS users.
How can I play Fortnite on Mac?
Via cloud gaming or by installing a Windows subsystem on your Mac. But the best and most hassle-free way to do this is by using AirDroid Cast. All you need to do is install AirDroid Cast and mirror your phone's screen to your Mac to play the game.
How to update Fortnite and Epic Games on Mac
At the moment this is not possible since Apple revoked Epic Games rights to develop and supply new versions of Fortnite to its users.
Was This Page Helpful?