5 Best Free Screen Mirroring Apps for Android & iPhone
Q:Is there a free app for screen mirroring?
Yes, there are many free screens mirroring software that has excellent mirroring capabilities. Screen mirroring is among the most effective ways to mirror the phone's screen to a bigger and broader screen, such as your computer or television.
You may then project what was on your phone's screen to that of an external screen, such as a PC or TV, for a conference or a seminar, or just to share films and pictures with your friends/relatives. The finest free screen mirroring applications for iPhone and Android are listed here.
Part 1. 5 Best Free Screen Mirroring Apps for Android
AirDroid Cast is a free screen mirroring app and also a control solution that is both powerful and simple to use. Broadcast Android and iOS screens on a bigger screen, or use a PC to gain complete control of all these portable devices.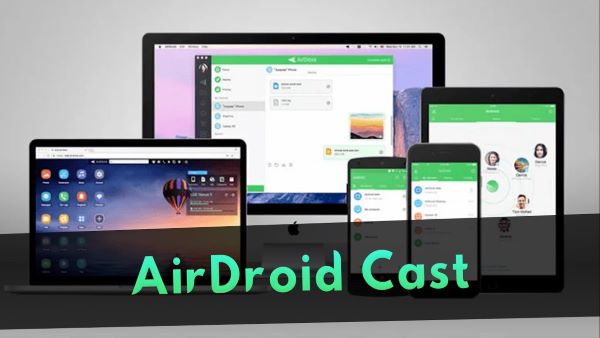 You may use AirDroid Cast to operate iPhones, Android smart-phones,tablets and PC as long as it is connected to a MacOS/Windows PC.
Things that need you to take the phone in your hand, like viewing TikTok videos and purchasing on Amazon, may now be accomplished on your computer by clicking, scrolling, and typing on your smartphone via desktop.
How to Use AirDroid Cast?
Step 1.Download and Install AirDroid Cast onto Both the Devices

Click "Try It Free" button below or go to AirDroid Cast official website to download it onto your Android phone and computer. (Now AirDroid Cast has launched web version, you can easily screen mirroring on a web browser without installing).
Step 2.Connect Android phone onto PC and Start Mirroring

Open AirDroid Cast, for Android phone, you can choose connect them by scan QR code or enter the code which display on your PC side. USB cable connection is also available. Follow the instructions to finish some setting. Then the screen of your Android phone will be displayed on your PC.
Advantages of AirDroid Cast
It concentrates on Cast and Control.
It supports the systems of Android, iOS, Windows and MacOS.
There are several connection methods of AirDroid Cast that you can choose.
It's straightforward to grasp.
Your can view HD quality screen on PC with low delay.
User's Reviews
AirDroid Cast overall rating is 4.3, and majority of reviews are positive. According to multiple reviews it is easy-to-use, simple applications for casting screens. One of the users mentioned in his review that this application is best for app demo casting.
Screen Mirroring Performance
The screen mirroring performance of the AirDroid Cast is impressive. It casts your screen with audio without any delay.
2TeamViewer
The information displayed on the device screen is broken down into encrypted packets of data and sent via the network to some other device through online screen sharing. The picture obtained from another screen is then rebuilt by the receiver device.
TeamViewer is the best free screen mirroring app that is intelligent enough to compress data to save bandwidth and carefully watch the activity on the screen, only transmitting information when anything changes or moves. As a result, TeamViewer's remote screen sharing link stability and picture quality is superb.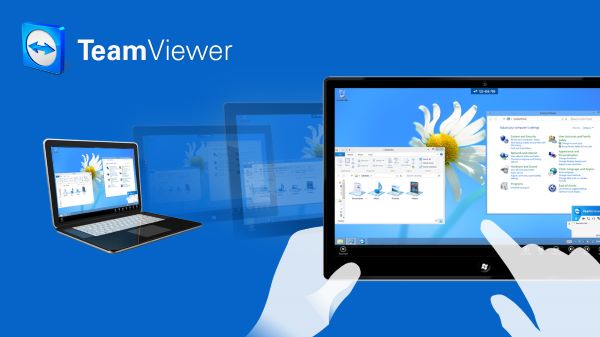 User's Review
TeamViewer 's overall rating is 4.7, with mixed reviews by users. This application has a lot of reviews but mix types of reviews. People who added positive reviews said that this application is easy to use, fast, and reliable for casting.
People who are not satisfied with TeamViewer added that the app charges quite a lot. They think it is an overpriced application. And sometimes, it does not work correctly on their devices if the internet speed is a bit slow.
Download link
https://www.teamviewer.com
Screen mirroring performance
The screen mirroring the performance of the TeamViewer application is average. Because sometimes it does not work well.
3iMyFone MirrorTo
This is also an app used to share moblie phone screen on your computer without putting much effort. It's a perfect application for playing games and watching movies on a large screen because it provides good speed and no interruption is created while playing games or watching movies.
The screen quality is very great that you enjoy it. This app can also be used for teaching purposes and online streaming.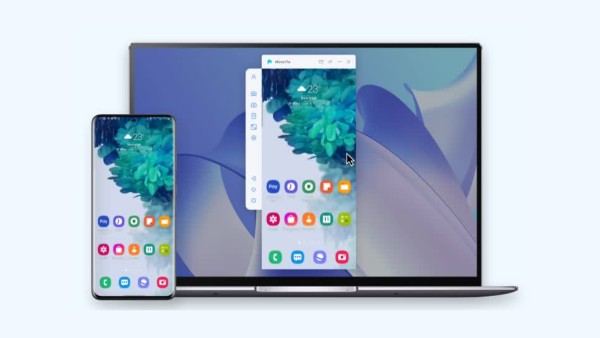 User's Reviews
iMyFone MirrorTo application is a casting application with a 4.5 rating, with a total of 48 reviews. It is a fact that the number of reviews about this application is low, but this application is good for casing screens to PC.
Most people gave it a 5-star rating, but just a few of them gave it a 4-star rating because they think this application is just a complicated and waste of time.
Download Link:
https://www.imyfone.com/screen-mirror
Screen Mirroring Performance:
According to users' experience, the screen mirroring performance is fine.
4 Google Home
Google Home is a virtual assistant developed by Google. Google Home, is a free screen mirroring app although we all know, has a casting option that enables you to reflect your smartphone to a larger screen. You may use this to play music, stream videos, cast films and display anything from your phone on your PC or TV.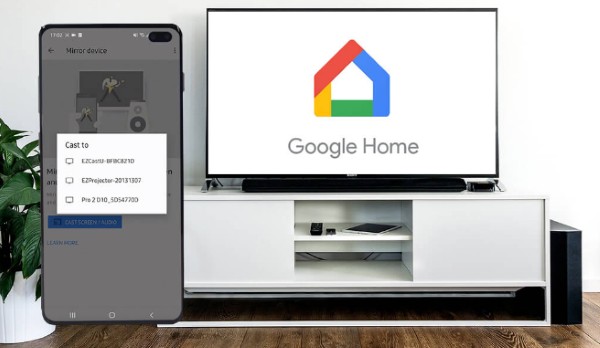 User's Reviews
Google Home is the most used application, with a 4.5 rating and reviews of Google Home users are mostly positive. According to users who are happy with this application, this application is user-friendly and takes less time to cast from your Android to other devices.
Additionally, this application helps to do other tasks easily. That's why Google Home is the most downloaded application.
How to Download?
You can find this app from Google Play Store/App Store.
Screen Mirroring Performance
The basic mirroring feature is fine and worth trying.
55. Mirroring360
Mirroring360 is also a free screen mirror app that allows professors to wirelessly mirror the screen of smartphones including an iPad, iPhone, Android tablet or smartphone, Chromebooks, PC laptop, or Mac MacBook to a front-end display panel in a classroom or meeting area.
You can use Mirroring360 to show numerous wireless device displays on the same projection screen at the same time, and record whatever is being displayed. Mirroring360 works on Windows, Mac OS X, iOS, Android, and Chromebooks.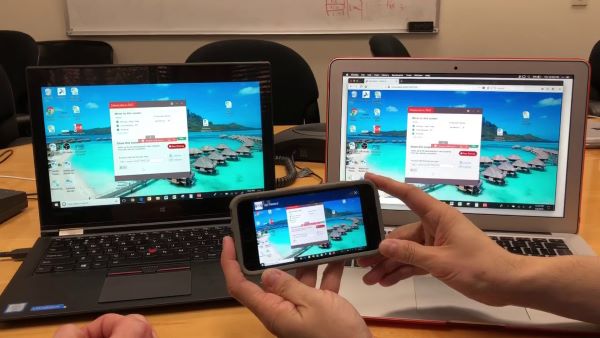 User's Reviews
People's feedback is mixed about this application. If few people are happy with the performance of this application, at the same time few users mentioned that this app does not work for them.
One of the users mentioned that game streaming is slow via this app. In addition, multiple users mentioned that this application does not work properly on Samsung devices.
Download Link:
www.mirroring360.com
Screen Mirroring Performance:
No doubt, mirrioring360 is a fine casting app, but Samsung users are not satisfied with the performance of it.
Part 2. 5 Best Free Screen Mirroring Apps for iPhone
1VNC Viewer
TheVNC Viewer is also another free screen mirroring program that may allow you to mirror your Android or iOS smartphone to an external screen.
Several operating systems, notably Windows, macOS, Linux, Android, and iOS, are extremely compatible with this program. Its most recent version adds several enhancements, including scrolling, zooming, and the ability to customize anything displayed on the screens.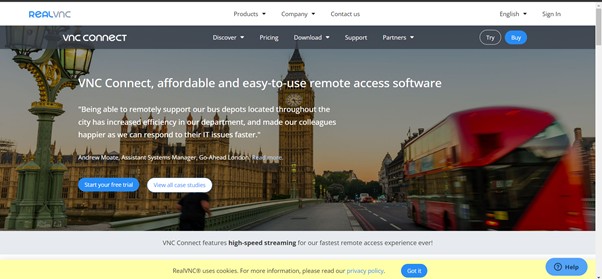 User's Reviews
The overall rating of VNC viewers is 4.2. Users stated in their feedback that it is an intuitive application that finds smoothness on iOS devices. According to them, both versions work great on mobile and desktop. The majority of people mentioned that it fastly connects both devices for casting.
But some users gave critical feedback about the VNC application; they stated that this app does not support SSL on the VNC server. A few users said it takes too much time to connect. Additionally, it is unavailable for long-distance remote control.
Download link
www.realvnc.com
Screen mirroring performance
Screen mirroring performance is average; it shows delay in voice during casting.
2LetsView
LetsView is also a free screen mirroring software that has excellent mirroring capabilities. It's a screen-mirroring program that works on both Android and iOS smartphones, as well as Mac, Windows, and televisions.
You can also cast data, photographs, programs, and even games from your cellular telephones to your PC or TV, in addition to films and movies. An annotation tool, a screen recorder, and a screenshot tool are among the other capabilities included in this software.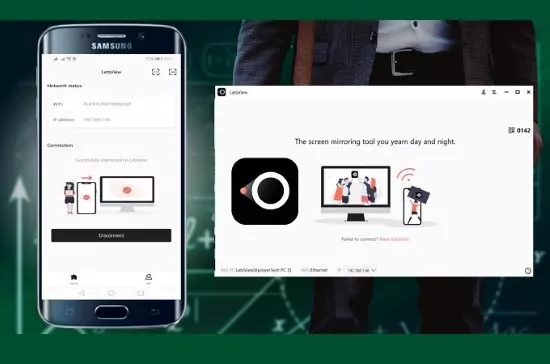 User's Reviews
The overall rating of let's view is 3.8, which is definitely not a good rating. Most users are not happy with this casting and mirroring application because this app took too much time. Tablet users are also not appreciating this app because it connects it to PC for casting. In addition, it does not work with vista.
On the other hand, few users are happy with it because this application helped them a lot in casting. In addition, this application has no watermark.
Download link:
https://letsview.com/
Screen mirroring performance
Screen mirroring performance is satisfactory.
3Chrome Remote Desktop
Chrome Remote Desktop makes it simple to connect to your home or business computer from anywhere, as well as share the screen. Use your smartphone, tablet, or another desktop to securely access your PC while you're gone.
To communicate in real-time, share your screen, or link with another machine to provide or receive remote help. It's quick, easy, and free. Chrome Remote Desktop links you to your devices utilizing the newest online technologies if you need to view your computer at work from home, read a file from your personal computer while traveling, or share your screens with friends and colleagues.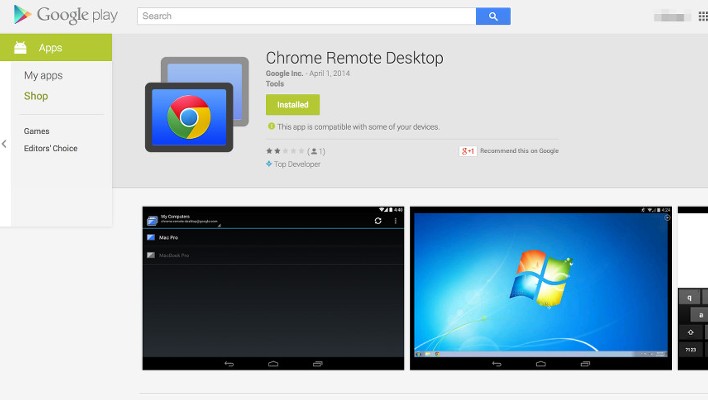 User's Reviews
The rating of the Chrome Remote Desktop is 4.2. Most users added a positive review; they stated that this application is good and works work smoothly. But I found that people who are pricing this application for good performance at the same spot mentioned that they faced issues while connecting devices. Additionally, people who shared negative reviews said it became a buggy app after the recent update.
Download link:
https://remotedesktop.google.com/
Screen mirroring performance:
The performance of this tool is great.
4Anydesk
AnyDesk is another program that allows you to mirror and control the screen of your smartphone on a larger screen, such as your computer or television.
This screen mirroring tool may be used as a remote control by just utilizing your cell phone, allowing you to quickly and easily create and enjoy the mirroring process. It has a tall frame and provides a steady mirrored experience. Furthermore, AnyDesk provides IT experts and on-the-go users with safe and dependable remote desktop connections.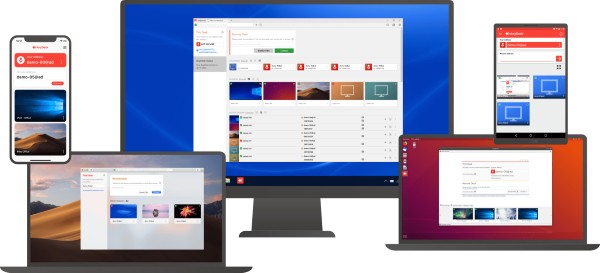 User's Reviews
The rating of Anydesk app is 4.2 over 5. It seems Users are happy with this casting application. Because this allows the remote control connection; it is easy to use the application, works flawlessly, and is a secured application.
Few users criticized this app because it is not working smoothly after the recent update, and secondly, scammers and hackers use this software to steal others' data.
Download link:
https://anydesk.com/
Screen mirroring performance:
The screen mirroring performance is perfect.
5Airsever Connect
A basic large screen or projector may be turned into a global screen mirroring receiver using AirServer. Users may utilize their own devices, such as a Mac or PC, iPhone, iPad, Android, Nexus, or Chromebook, to wirelessly mirror their display across to the large screen with AirServer activated on your big screen, quickly turning the room into a collaborative place.
AirServer Connect for Android also provides AirPlay mirroring features to your Android smartphone, allowing you to simultaneously project to numerous Apple TVs and PCs running AirServer.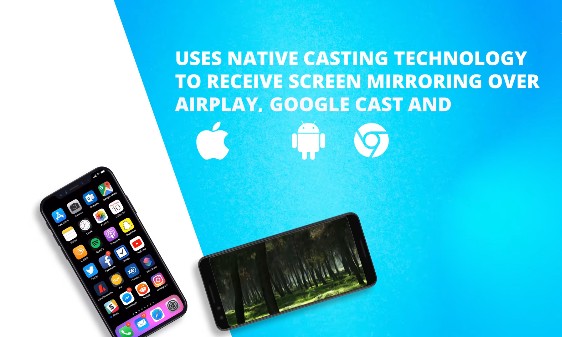 User's Reviews
The rating of Airserver Connect is 4.2. The critical feedback from this app are because there are too many bugs, it drops the connection after every few minutes.
Downloading link:
https://www.airserver.com/
Screen mirroring performance
It works well but mixed some unreliable factors.
Part 3. Are There Any Screen Mirroring Apps Supporting Android & iPhone?
Of course, we discuss 10 screen mirroring software in the aformention, there are 4 software supporting Android and iPhone as well. You can screen mirror your Android phone or iPhone into a PC by using this software. Each one has its advantages. However, do you know how to choose a suitable one that fits your needs? Which factors should you take into consideration? Looking at their comparison as below.
Part 4. Comparison of Top 4 Apps for Screen Mirroring Android & iPhone
AirDroid Cast
VNC Viewer
Mirroring360
LetsView
✅Screen Control
✅Avaliable
✅Avaliable
Not Avaliable
Not Avaliable
User Interface
User friendly interface
Little bit complicated
Easy to use
Complicated for new users
Connection Methods
🎁
Wi-Fi/Remote network, AirPlay, USB
Using IP address
Wireless, Weblink , AirPlay
Wi-Fi
Web Version
✅Support
Not support
Not support
Not support
Part 5. Which One is the Best Screen Mirroring App?
From the comparison above, we can conclude that AirDroid Cast is the best one. It allows you to screen mirror anytime and anywhere through web browser without installation. It is the only one app that supports web version.
Easily manage and control your phone/tablet from your PC. You can imediately cast the displays of your Android and iOS devices to a bigger monitor and even control them from a PC. Wondering to learn more about it, this AirDroid Cast review from Filehorse can help you a lot.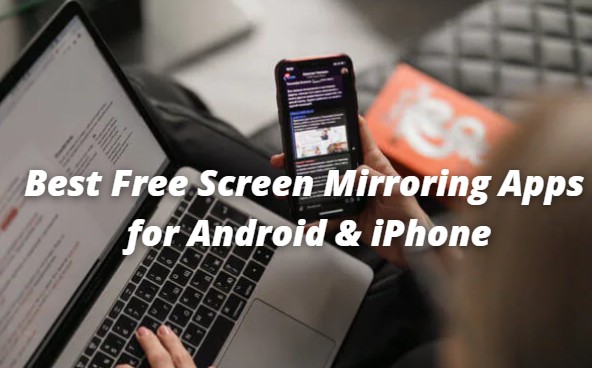 Meet your requirements for remote working, online teaching, and entertainment. AirDroid Cast is a small, wireless utility that lets you cast the screen of your Android or iOS device to every Windows computer, even though your devices are in separate cities.
Part 6. Best Screen Mirroring App for Android to TV
There is a huge variety of screen mirror apps for Android to TV, such as:
Casto

Cast to TV

MOBZAPP

Google Home

Screen Mirroring Assistance

TV SmartView

Screen Mirroring

Screen Mirror
Which app to choose and why?
For mirroring an Android device to a TV, choose the Google Home app because: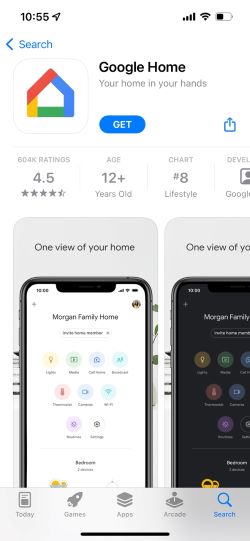 It works well with fair pricing.

Share screen with high-quality maintenance.

This app supports all media, audio, photos, PDFS, etc.
Part 7. Best Screen Mirroring App for Android to Roku TV
If you are interested in mirroring your Android screen on your Roku TV, here are some app suggestions for you:
TV cast for Roku

Screen mirroring for Roku

Google Home

Easy cast

Cast for Roku
Which app should you choose and why?
You should use a Cast for Roku app because: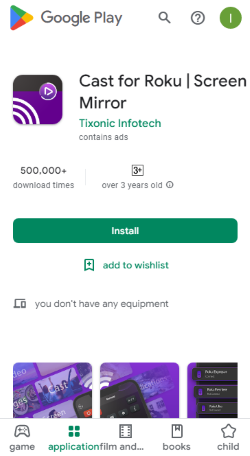 Use friendly application.

It streams all local photos, video, music, and other files.

It supports various Roku players such as Roku streaming stick, Roku express, Roku premier, and Roku ultra.
Part 8. Closing
In this article, we assembled a list of the top free screen mirroring apps for Android and iPhone in this post. As smartphone innovation improved, so did picture viewing, with the introduction of large-screen views from the phone to the PC via a simple connection. Among the screen mirroring apps that we have discussed above, the top one is AirDroid Cast. Now you can easily click the "Try It Free" button below to enjoy mirroring!
Was This Page Helpful?