[2023] Best Wireless Security Camera System with Remote Viewing
Are you looking for the best security camera systems to keep your house safe? The most effective way to monitor your property from anywhere is with a security camera.
In this article, we've streamlined the best wireless security camera system with remote viewing to find you an easy solution for home security. Also, we introduce a trick to turn into your phone into a security camera. If you're looking for a wireless security camera to fulfill your needs for home security and protection, keep reading!
Turn Your Phone into Wireless Security Camera - 100% Afforable!
Wondering how to make your old phone as security camera? Try AirDroid Personal to use your old phone as a security camera in an easier way.
1. Reolink Argus 2
The best security camera with remote viewing for those who want more home surveillance but get nervous thinking about connecting cables is the battery-operated Reolink Argus.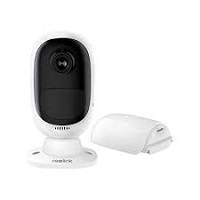 Pricing: The Reolink Argus 2 starts at $94.99.
Key Features: A lithium-ion battery that can be recharged powers the Reolink Argus 2. Since Reolink is an IP camera, you may use the Reolink app on your mobile device to get a live video feed from any location. A motion alert isn't triggered by the camera for roughly 2.5 seconds due to the limited frame rate of only 15 fps (frames per second).
Pros
Fully wireless, both inside and outside
HD Resolution in full
Easy and flexible installation, no contacts
Cheap cloud storage
Option for two-way talk and night vision
Home automation integration
Cons
Oversensitive Motion Detection
Few Features
Slow App Settings
Depends Mostly on Wi-Fi Connection
2. Reolink Argus 3 Pro
We appreciate the simplicity and adaptability of wireless home security cameras, and the Reolink Argus 3 Pro remains on of our top picks. This is because the Argus 3 Pro is a cheap security camera system with remote viewing.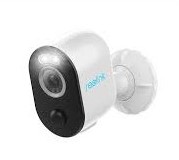 Pricing: The Argus 3 Pro, which costs about $110, is a reasonably priced, small addition to any security camera system.
Key Features: Reolink features two-way audio supported by a 2W speaker, 2K video resolution, and a powerful spotlight.
Reolink offers a longer warranty, local storage, and a very cost-effective solar panel add-on. The best wireless security cameras are so comparable that these minor adjustments have a significant impact.
Pros
Cost-effective (particularly the solar panels)
Fantastic video quality
Pro luminous spotlight
MicroSD video recording
Cons
A non-removable battery
Motion-free areas
3. HeimVision HM241A Wireless Security Camera System
The HeimVision HM241A, with its 1080p video resolution and IP Pro software, is a wireless security camera system with remote viewing.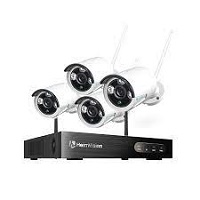 Price: HeimVision HM241A Wireless Security Camera goes for $179.99.
Key Features: It is one of the best because it operates even with no Wi-Fi. These IP cameras offer away-from-home viewing using their in-house IP Pro software, 1080p video resolution, 65-foot night vision, and email alerts when someone or something triggers their motion detection.
Pros
Waterproof rating of IP66
At 65 feet, video quality
Receive emails as soon as motion is detected
Cons
Doesn't come with a Hard drive
Better choices are available
4. Google Nest Doorbell
The best smart entry camera for Google Assistant right now is the Google Nest Doorbell. Although it is a bit pricey and the video resolution could be better, Google lovers who haven't yet committed to a doorbell will adore this remote security camera.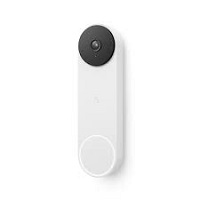 Price: The Nest Doorbell retails for $179.99.
Key Features: The video resolution of the Nest Doorbell is 960p, as opposed to the 1080p of the majority of video doorbells. It comes with two-way audio at both ends and a prerecorded feature that helps convey messages to visitors.
Pros
Wireless and simple to set up
Three free hours of cloud backup
Excellent Google Assistant integration
Core functions are not locked behind a subscription
AI-based notifications perform admirably
Cons
Camera with low resolution (960p)
Slow-charging, non-removable battery
Expensive
5. Google Nest Cam
The Google Nest Cam is the best remote security camera made by Google. The Google Nest Cam is awesome for video, image, and sound quality.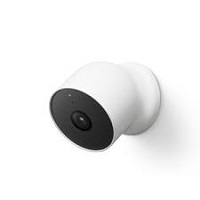 Price: The cost of a single camera ranges from $99.99 to $279.99.
Discounts on two to four-camera multi-camera sets, ranging from $189.99 to $596
Subscriptions to Nest Aware are priced at either $6 to $12 per month or $60 to $120 per year.
Key Features: 135-degree field of view | 3 color choices | Google Assistant and Amazon Alexa compatible. Homeowners who already use the Nest ecosystem will be interested in Google Nest cameras.They work well for consumers on a tight budget who require only the most fundamental security precautions.
The cameras can capture video in 1080p HD, and the outdoor model maintains this quality at night thanks to infrared LEDs. Options powered by batteries or wires are available.
Pros
Waterproof rating of IP66
At 65 feet, video quality
Receive emails as soon as motion is detected
Cons
Doesn't come with a Hard drive
Better choices are available
6. Arlo Pro 4
Next up is the wire-free Arlo camera which boasts of additional features, but at a greater price. Amazon users rate it with a 4.1-star rating.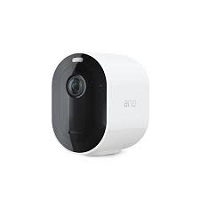 Price: The price of this powerful camera is $200. Many of the camera's features are available without subscribing to a plan, but the better ones are only available through Arlo's monthly plans, which start at $2.99.
Key Features: If you want a rapid setup, several cameras, and superb video quality, the Arlo Pro 4 is a great battery-powered camera. Thanks to a built-in flashlight, infrared night vision, and 2K video that captures more information than 1080p exterior cameras and records clear video at any time of day.
Pros
Superior 2K video quality
Night vision in color and infrared
Integration for Smart Home
There are several changeable settings
Cons
High price
Pay-to-use cloud storage
7. Barn Owl
Barn Owl provides outstanding outdoor wireless security camera systems with remote viewing features that can capture still images or brief videos in response to motion, at predetermined intervals, or at will.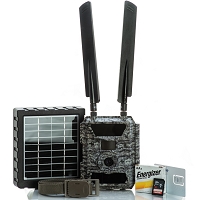 Price: Barn Owl has a starting retail price of $285.
Key Features: The Barn Owl system's four cameras are waterproof and may be used both inside and outside. Each camera has strong infrared LEDs built in, giving it a 100-foot night vision range.
Pros
Works both online and offline
Local video storage of 1 TB
Adjustable privacy mask
Consists of four waterproof cameras
Cons
Installation with numerous wires
Controls for mobile apps are limited
There is no Wi-Fi connection
8. Wyze Video Doorbell Pro
The Wyze Video Doorbell Pro is an adaptable, battery-operated device with a ton of features and flexibility at a low cost.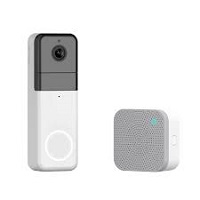 Price: A great wireless video doorbell from Wyze costs $100, though you can occasionally find it for less.
Key Features: The Video Doorbell Pro boasts a 1,440x1,440-pixel resolution with a tall and broad 1:1 aspect ratio. Everything else you need in a video doorbell in 2023 should have it, including two-way communication, live streaming, smart alarms, and more.
Wyze even includes a plug-in chime, eliminating the need for wiring or reliance on smartphone notifications. In a nutshell, this device is an incredibly good deal.
Pros
Accepts voice commands
Sharp video is produced using a wired or Wireless setup
Long-lasting battery
Dual-band Wi-Fi that works with Google Assistant, Alexa, and IFTTT
Cons
Not compatible with HomeKit
Certain functions need a membership
Bonus: Make Your Phone as Security Camera System with Remote Viewing - 100% Affordable
Modern home security systems make it simple to keep an eye on your pet or kid while at work or away on vacation. It can be pricey to invest in a security camera system, but making your phone, a security camera system is 100% affordable and also has remote viewing.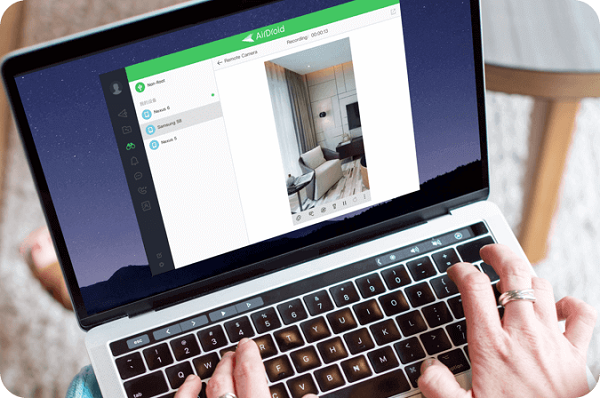 Downloading a security camera app from the Play Store is the simplest way to convert a smartphone into one. There is no better app that gets it done than AirDroid Personal and AirDroid Remote Support. These two apps can both support remote access to another phone and make it a security camera with simple clicks.
Features of AirDroid Remote Camera
Allows you access to the flashlight and camera settings so you can use the device's front or back cameras to clearly observe the various angles or switch on the flashlight when the lighting is poor.
Allows you to screenshot and video record remotely while remote viewing.
The One-Way audio allows you to listen to phone surrounding sound in real-time.
Available regardless of whether your devices are linked to a Wi-Fi or cellular network. The remote camera can be employed in a variety of situations because of its adaptability.
Here are the differences between AirDroid Personal and AirDroid Remote Support
| Feature | AirDroid Personal | AirDroid Remote Support |
| --- | --- | --- |
| Remote Access | ✓ | ✓ |
| Android/iOS to Android | Android & iOS | Android & iOS |
| Remote Camera | ✓ | Need to open the camera on the controlled phone |
| Supported Devices | PC, iOS, Android | iOS, Android |
| Network Requirement | Wi-Fi & Cellular Network | Wi-Fi & Cellular Network |
| Audio Conversation | ✓ | ✓ |
| One-Way Audio | ✓ | X |
| Screen Mirroring | ✓ | ✓ |
| Gesture Navigation | X | ✓ |
| Price | $ 3.99/month | $ 2.49/month |
How to Use Your Phone as a Security Camera with Remote Viewing?
Step 1: Click below button to install AirDroid Personal on your Android phone or PC. Then create an AirDroid account and log into the same account on both devices.
Step 2: Go to Security & Remote Features on your smartphone, turn on the Camera feature, and then tap the Grant Authorization option.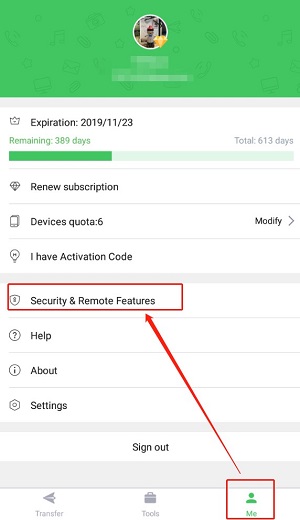 Step 3: The following step is to turn on One-Way Audio. After that, tap the appropriate button to authorize AirDroid Personal to record audio.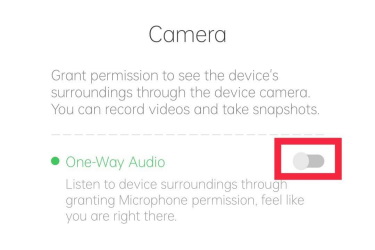 Step 4: Install and launch AirDroid Personal on your computer or your Android phone. Select your phone as the device you would like to remotely monitor by clicking on Remote Control, then Remote Camera.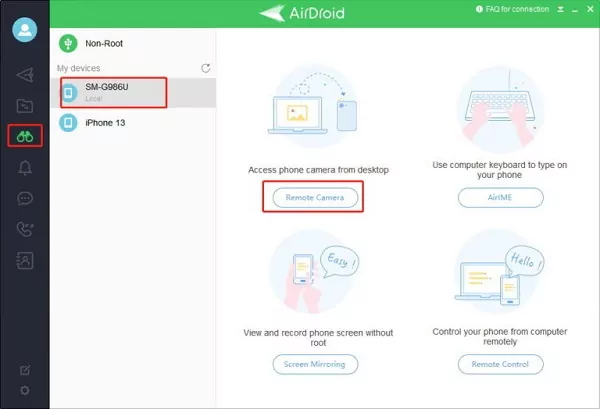 Conclusion
When selecting a wireless security camera system, think about the specifications you need to get the fullest satisfaction. AirDroid Personal is your best choice if you want to be able to monitor live footage of your home or company from your phone or computer with ease and less worry.
Was This Page Helpful?