2023 Top 5 Android Emulators for Mac
Emulators help you to connect your device to a large screen for testing and gaming applications. The Android emulators for Mac assist you to run the android platform on the your Mac screen flawlessly. Most gaming applications have compatibility issues and you can overcome them by running on the desired environment using the emulators. The demand for these emulators seems to be growing nowadays due to the advent of a wide range of gaming with jaw-dropping graphic effects.
The gamers and application testers highly opt for these emulators to ensure smooth processing. This article gives you an overview of the Android emulators for macOS. Choose the efficient emulators that support your work precisely. Connect with the perfect tool to obtain expected outcomes as per your desires.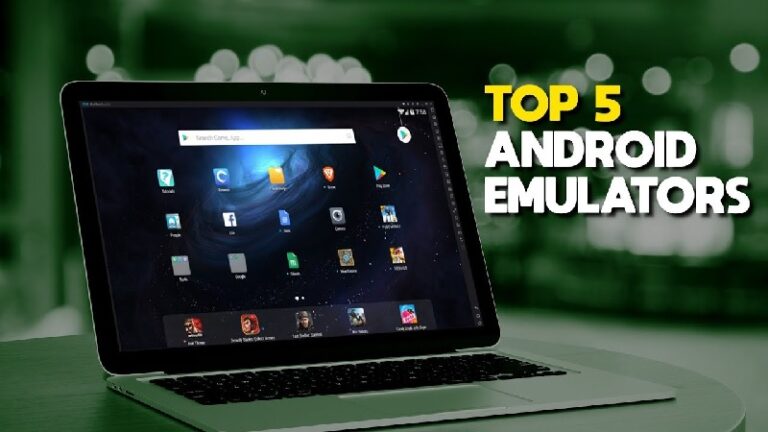 What Is an Android Emulator? How Does It Work?
The Android Emulators for Mac systems allow you to run the Android applications on the MacBook environment flawlessly. It happens without any platform compatibility issues. Connect the emulators and switch to larger screens on MacBooks and carry out the desired tasks hassle-free. Many program testers and gamers look for these emulators to ease their tasks. To enjoy the flavor of graphics while playing games, Android Emulators for Mac serves the best. The efficient emulators will help the applications and games work on MacBooks without any issues. Use the right ones to get rid of unwanted issues during the processing.
How Does Android Emulator Work?
The emulator is a program that helps the MacBook to behave like another device. It works in the principles of host and guest. The host is the system that functions and imitates the guest. Here, the guest can be any Android gadget. Any application that is incompatible with the MacBook can run on the system using the Android emulators.
Emulators make one device imitate the other for testing and gaming purposes. It serves as a bridge to connect incompatible platforms to satisfy the needs efficiently. The processing power seems to be higher while using emulators than playing or testing on the same device. Despite the drawback, the usage outruns while running Android applications and playing games. The emulators offer an opportunity to run the programs on bigger screens resolving the compatibility problems.
Can I Run an Android Emulator on Mac?
You can run an Android Emulator on Mac systems easily. The emulators will connect with the diverse operating platform to test your application or play games on larger screens. The in-built features of the emulators add comforts while connecting the Android and Mac. It rules out the compatible issues between these two platforms and ensures flawless processing of the apps or games according to your requirements.
5 Best Android Emulator for Mac
In this section, you will be learning about the five best Android Emulators for Mac systems. Study it in detail and get a better understanding of emulators commonly used for a wide range of applications.
1. NOX player
The perfect emulators for gamers who play massive graphic games like PUBG. If you are interested in rooting the device, then NOX player is the right choice. This player offers you options to assign values for CPU and RAM usage. Use this emulator to map shortcuts for keys and keyboards for ease of use.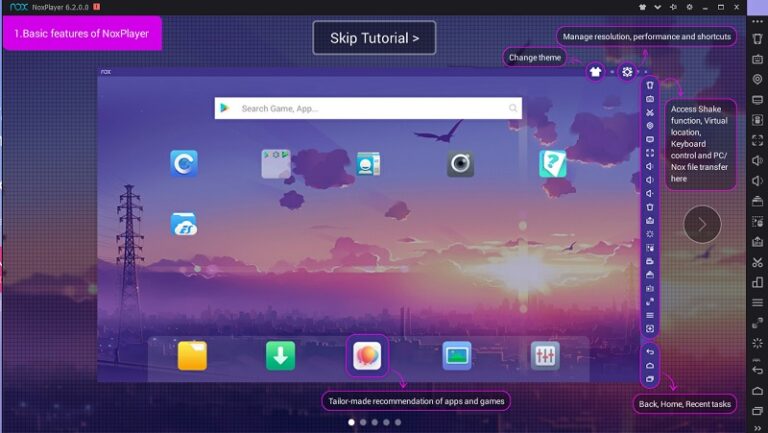 Pros
It provides a detailed tutorial for users to learn before using the software.
You can record your screen operations using NoxPlayer.
It is free to use.
Cons
It takes up some system resources to run at the beginning.
User Review:
"It's faster, doesn't crash as often and, what I really like about it, it doesn't install tons of dubious, spammy or malware apps without your consent." - By soulrain
2. BlueStacks
Here comes another reputed emulator BlueStacks that serves as a boon for the gamers. This emulator does not require any technical knowledge to set up. Many Bluestack optimized applications are available in the online space for quick use ruling out the complexities. It employs low CPU and memory space. Choose this emulator to enjoy the best gaming experience.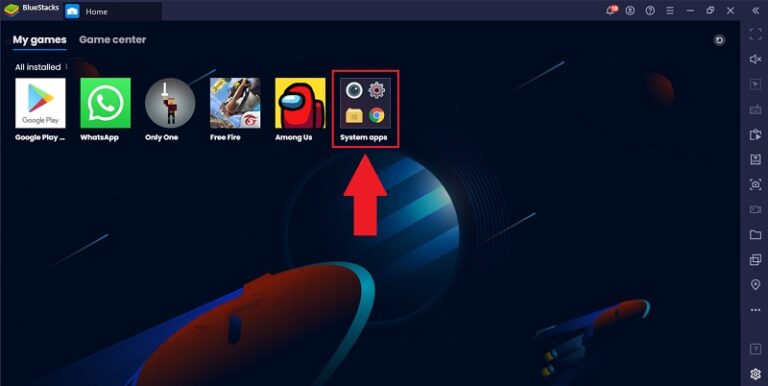 Pros
It has been designed with an easy-to-use interface.
It works perfect for game emulation and running Android apps on Mac.
It's very stable without constant lagging.
Cons
You will need to pay to use the full functions.
There are ads in the software.
User Review:
"Bluestacks is free and it helps running android apps on Mac. The only really annoying thing is the ads on the screen that are constantly moving images, it is really distracting and annoying." - By Els Goossens
3. Genymotion
This emulator is exclusively developed for program developers and provides you with a developer-friendly interface. Gaming users do not opt for this emulator because it does not give you the best gaming experiences. It supports the Android Studio and runs efficiently on macOS and Linux platforms.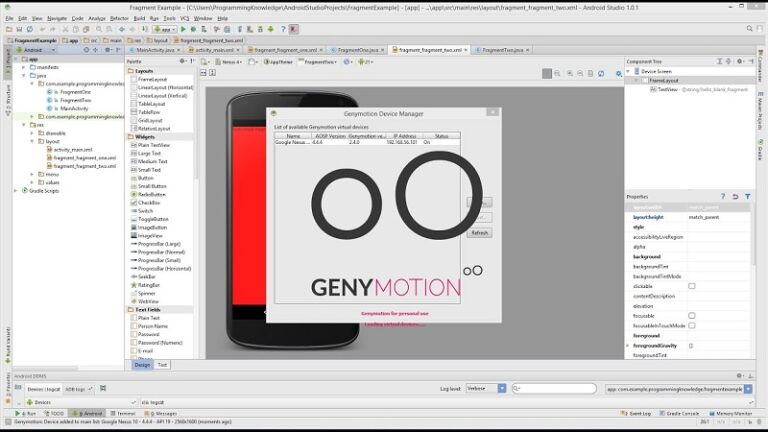 Pros
Genymotion works perfectly with HD screens.
It has a strong compatibility: Win, Mac, and Linux.
You will find it intuitive to use on your MacBook.
Cons
The software crashes sometimes.
User Review:
"Genymotion is a good Android device emulator that don't use too much computer RAM to run. This help to build and run apps very quickly." - By Alessandro M.
4. Android Studio
Android Studio is one of the best Android emulators for Mac, and it is developed by Google. This Android emulator works great for developers because it has been designed to run Android apps on PC. It would not let you down if you give it a try.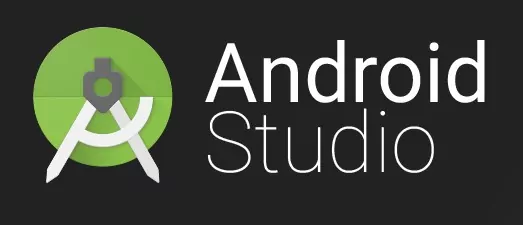 Pros
Android Studio works stably and reliably.
You will find relatively more support from the official and other developers while using the emulator.
You can customize the software to meet your needs.
Cons
It is more complicated to use for beginners.
User Review:
"Android Studio is a well-known tool that is used to develop apps for android devices and is widely used to develop, test, debug, and deploy Android apps. It has an inbuilt emulator which supports many device models and configurations." - By Lokesh Singh
5. KO Player
KO Player emulator is easy to set up and has a simple interface. This emulator targets gamers and permits you to flawless navigation of the applications. It is a lightweight program and easy to use. This free emulator allows you to map the keyboards for effective usage.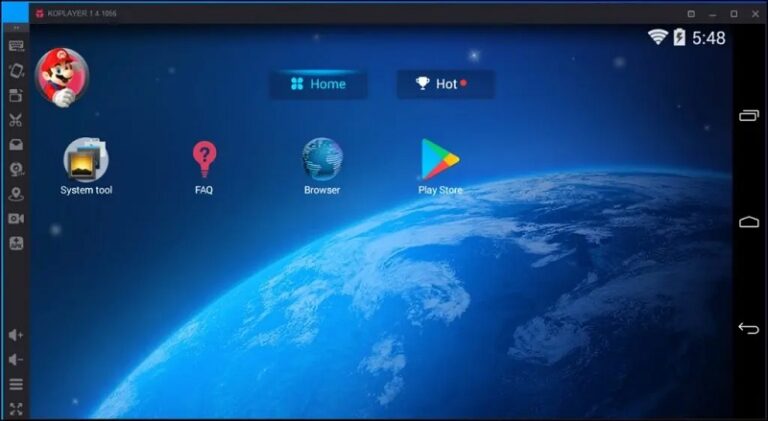 Pros
It is totally free to use.
You can record videos for your screen using this software.
You can play Android mobile games on Mac using KO Player.
Cons
This software crashes sometimes.
User Review:
"I am using this to run android apps in my PC but I really think that it needs high specification." - By sunilthakur022022
Comparison of the Best Android Emulators for Mac
| | Compatibility | Price | Best for |
| --- | --- | --- | --- |
| NOX player | Mac, Win | Free | Gaming for Low-end devices |
| BlueStacks | Mac, Win | $2/month | Android emulation |
| Genymotion | Mac, Win, Linux | $136/year for Indie | Gaming |
| Android Studio | Mac, Win, Linux, ChromeOS | Free | App testing and debugging |
| KO Player | Mac, Win | Free | Playing Android apps |
How to Run Android Apps with Android Emulator?
You can run the Android apps on the Emulator using the Android Studio. Here. You must create an Android Virtual Device to perform this operation. Follow the below instructions to run the Android apps using the Emulator before uploading them to the Google Play Store for public view.
Step 1.Open the AVD manager by tapping its respective icon and choosing the AVD from the listed items.

Step 2.Now, the AVD discloses and you must select low pixel values to assure a fast-loading process. Then, click the Run app option by tapping the Run menu.

Step 3.Choose the running device and click the OK button.
The app starts to run on the Android Studio flawlessly. You must wait for a few minutes until the running process completes successfully.
Run Android Apps on Mac Free Without Emulator - AirDroid Personal
The AirDroid Personal offers you a complete solution for your mobile needs flawlessly. It helps you to manage your phone by assisting in performing a wide range of operations like screen mirroring, file transfers, remote control, and SMS notifications. This app helps you to control the other device like the remote control without carrying out any rooting action on the device. There are options to mirror the gadget screen on bigger displays for the best outcomes. You can use this program for remote monitoring applications too. The AirDroid personal serves as a mobile device management suite. You can access even the web version of this application to rule out platform compatible problems.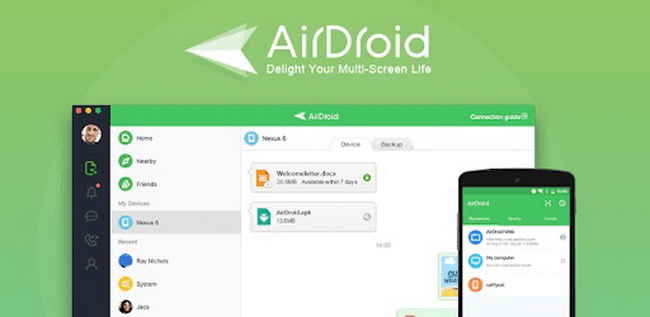 The key features of the AirDroid Personal application
Serves as a remote control on other gadgets precisely.
Transfer files between devices at a faster rate without any data loss.
Mirroring the screens of the gadgets on bigger displays.
It has a simple interface and controls are visible for quick reach.
Control the other devices without performing any rooting action on the gadget.
How to Use AirDroid Personal on Mac:
Step 1.Download and install AirDroid Personal on your MacBook and Android phone.
Step 2.Launch the app on your devices, and connect your Android phone to your Mac via AirDroid Personal by following the instructions.
Step 3.Enable the remote control feature on your Android phone from the given instructions, and then install the AirDroid Control Add-on.

Step 4.On your Mac, click the Remote Control button on the left menu, choose your Android device, and click Remote Control to access your phone.

Step 5.Once connected, you will see your Android phone screen on your Mac, and you can control the phone screen easily.
How to Safeguard Your Mac While Using Android Emulators
Some people may carry the privacy and security concerns while using Android emulators on Mac. Basically, it is safe and legal to run Android emulator software on your MacBook, but there are something you can do to have a better experience.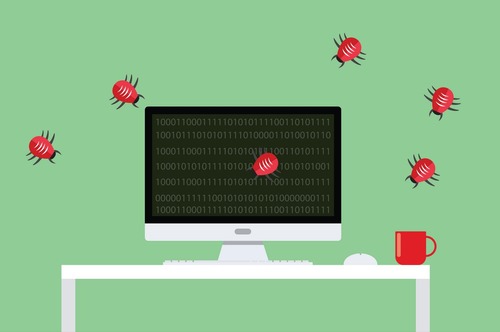 1. Download the emulator software from trusted sources
A malicious emulator application can bring various problems and may even ruin your MacBook with viruses, so it is always recommended to download and install software from trusted sources.
Some tips like the websites have the HTTPS encryption and you can download the app from the official website or trustworthy downloading sites.
2. Install antivirus software on Mac
If you are worried about accidentally installing malware or viruses on your Mac while using Android emulators, you can install antivirus software on your MacBook, so as to protect your device from these risks. Best antivirus programs include McAfee and Norton.
3. Constantly update your Mac software
Keeping your macOS up-to-date will solve bugging issues and improve the security environment for your MacBook. Doing so will eliminate the possibilities that malware attacks your system.
4. Be careful while downloading and installing apps on the emulator
Another potential risk is when you download and install apps via the Android emulator on your Mac. Unknown sources may bring risks to your devices, so we highly recommend downloading apps from official website or official app store.
Final Words and FAQs
Thus, you had an enlightening journey on the Android Emulators for Mac . You can choose the Android emulators that are discussed above and they are reliable to use. The AirDroid Personal app serves as one complete solution for gadget needs. Connect with this application to meet the requirements overcoming the issues. Use AirDroid Personal app to control the other gadgets efficiently. Stay tuned to this article to explore the hidden features of AirDroid personal in detail.
FAQs
Why Do Emulators Lag?
Due to the differences in the instruction set, the emulators lag while running the applications at the desired platform. The translations of the instruction set in emulators serve as a cause for this lag. Every CPU instruction obtained by the emulators requires a quick translation process in pace with its built-in instruction set. This procedure consumes time thereby leading to a lag in its performance.
Can I Run Multiple Instances of Bluestacks?
Yes, you can run multiple instances of Bluestacks hassle-free. Using the multiple instance manager, you can perform the simultaneous running of applications easily on this platform.
Can I Run Android Apps on My Mac?
You cannot run the Android apps directly on the Mac systems. It displays an error message about the incompatibility issue. Use emulators to fix this problem. Using the best emulators, you can play the Android apps on the Mac system effortlessly.
Android Emulator Cannot Connect to the Camera, How Do You Fix It?
By default, you may not connect emulators with the camera. You can achieve this connection by fixing its configuration file. There are options to enable this connectivity using the AVD Manager module, In the hardware section of the AVD Manager, choose Camera support from the drop-down menu and save the changes. This modification in the hardware section of the AVD Manager enables you to connect the emulators with the Camera.
What is a good Android emulator for Mac?
If you are looking for the best Android emulator for Mac, then you can choose from these choices: NOX player, Bluestacks, Genymotion, KO Player, and Android Studio.
What is the lightest Android emulator for Mac?
If you are looking for the lightweight Android emulators for Mac, then NOX Player can be one of them.
Can I run Android emulator on Mac M1?
Yes, you can run Android emulators on Mac M1 with the applications described in this post.
Was This Page Helpful?