Hot! Best Android Emulators for Low End PC in 2022
There are many valid grounds for using Android emulators on PCs or Laptops. Some gamers want better control by using a physical keyboard and mouse, and then there are app developers who want to test the functionality of their apps. They all use an Android emulator on the PC or Laptop. Suppose you have ever thought about using an Android emulator on your PC / laptop. In that case, this article will introduce you to the best Android emulators for low-end PC / laptops.
1Can I Run An Android Emulator on A Low-End PC?
According to a rough estimate, more than 2 million Android apps are available on Google Play store, and the numbers are rising daily. Although these apps are developed for mobile phones, you can use them on PCs and Laptops with the help of an Android emulator.
You don't need technical expertise or be an IT geek to use these emulators. They are simple and easy to use, even on computers with very low specifications. To help you fulfil your dream of using your PC or laptop just like a mobile phone, we have compiled a list of the best Android Emulators for PC / laptop in 2022.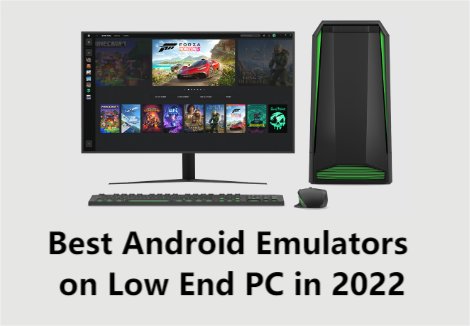 2Pro-Tips Before Using An Android Emulator
If you are all in for an Android emulator, here are some tips for deciding on an emulator for a low-end computer.
A lightweight emulator uses fewer resources like RAM, CPU, SSD, and GPU.
A light emulator has fewer features.
It will be simple and basic.
It will not run graphic-heavy modern games.
What is an Android Emulator?
If you are curious about an Android emulator, you must know that it is software that works as an Android Virtual Device (AVD). Meaning it will convert your PC into a virtual Android phone. Why do we need an emulator? Because Android is a Linux-based operating system that is used for developing applications for smartphones and tablets. These apps only run-on Android devices. We need an Android emulator to run and execute Android apps on our computers.
How Do Android Emulators Work?
The simplest explanation of the working of an Android emulator is the complete virtualization of the hardware and software of a PC or laptop. It mimics the hardware as a mobile's hardware, and the software translates the Application Binary Interface to match it with the host system. After that, it integrates with the OS of the PC / laptop and runs like computer software or applications.
How to Install Android Emulators on Your PC?
Installing an Android emulator is not a complex process. Just follow these steps, and you are good to go:
Download the setup file of the emulator you want to install.
Locate the downloaded file on your PC / laptop and run it.
Follow the installation guidelines displayed on the prompt screen.
Once the installation process completes, the emulator is ready to be used.
Open the emulator and install your favourite game and enjoy.
3Top 5 Best Android Emulators for Low-End PC
After personally reviewing Android emulators for low-end PCs and laptops, the following 5 Android emulators are shortlisted. They are small-sized and lightweight. These are tried and tested. They need the lowest space and specs to run Android applications smoothly on your low-end PC / laptop.
Android emulator
Cost
Compatible OS
Minimum Requirements
Performance
🏅 Rating
BlueStacks
Free
✅Android, Windows, Mac
2GB of RAM
4GB of hard disk
High
4.8
NoxPlayer
Free
✅Android, Windows, Mac
2GB of RAM
1.5GB of hard disk
Medium
4.5
LDPlayer
Free
✅Android, Windows
2GB of RAM
36GB of hard disk
Medium
4.6
Droid4X
Free
✅Android, Windows
1GB of RAM
20GB of hard disk
Medium
4.1
MeMu Play
$2.99 per month / $29.98 per year
✅Android, Windows
2GB of RAM
5GB of hard disk
Medium
4.5
1BlueStacks
No list is complete without the BlueStacks for low-end PC holding the first position. It is a complete Android emulator with maximum functionality, compatibility, and privacy. It is the best emulator for low-end PCs that can run on Windows and Mac.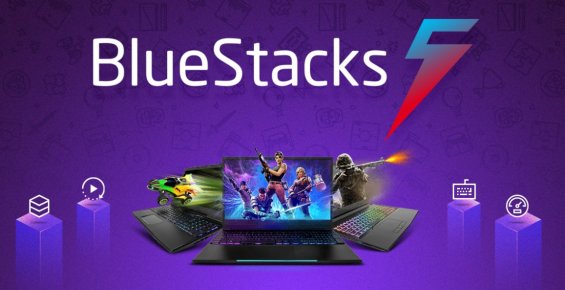 Features like Keymapping, Instance Manager, and Eco Mode make it loved by professional and amateur gamers. Newly launched BlueStocks version 5 is lightning fast with minimum specifications required. It has also fixed some of the common bugs of previous versions. You can play more than 90 percent of Android games using BlueStacks 5.
2NoxPlayer
Nox can be your best gaming buddy because it is an emulator with very advanced features. Like other Android emulators, it has keymapping, gesture keymapping for control, and physical controller compatibility. Gesture keymapping is a feature in which you can assign a different gesture to a keyboard key.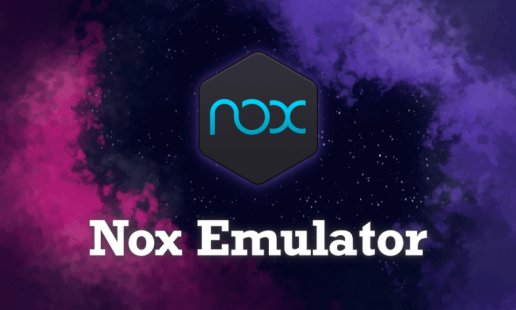 Nox has one of the best support programs and updates regularly. Most emulators run on Android 7, but not Nox, which runs on Android 9. It supports multiple instances so that you can play several games simultaneously. In short, it is the best emulator for 2GB RAM PCs to play low-quality games.
Note :
The easiest way to play mobile games on a PC is to use the
AirDroid Cast app
. However, this method actually runs the app from your phone and displays it on your computer rather than emulating Android on a computer.
3LDPlayer (Android 64-bit Emulator)
LD player is relatively less popular than other Android emulators on the list. Why? Because it is newer in the market. It is designed explicitly for low-end PCs and laptops. The emulator runs on Android Nougat 7.1. It uses few resources of your PC, so it doesn't heat up.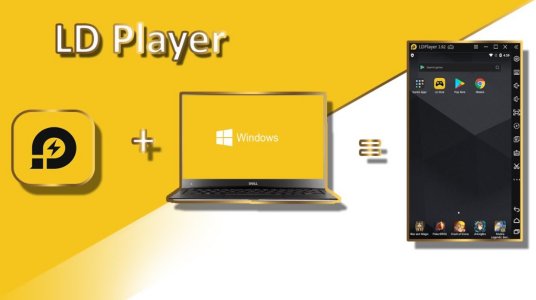 You receive features like keyboard mapping, multi-instances, and graphical support, making it more games friendly. It supports the installation of APK files with a designated APK shortcut.
LD player has an app store just like the google play store to browse games and apps to install. The best thing about this emulator is that you can use apps like TikTok and Instagram hassle-free on your PC or laptop.
4Droid4X (For 2gb RAM PC)
If you are looking for the lightest Android emulator, the Droid4x is your best choice. It can run even on 1GB RAM. It supports all windows up to 7, so it may be a little old. But it sure can do the job.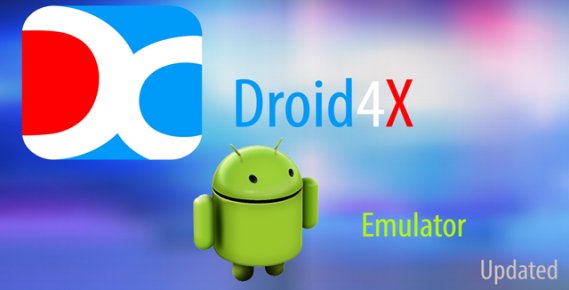 You can do keyboard mapping, record screens, attach joysticks, and more. One of its best features is making your mobile phone a controller. Like playing Asphalt 9: Legends, you can make your mobile phone a controller with an accelerometer feature.
However, one drawback of this Android emulator is supporting old versions of Windows OS and the lack of updates by the makers.
5MeMu Play (2GB RAM ONLY)
MeMu Player is another emulator that made it to the list due to its excellent features. It is lightweight and consumes the fewest resources making it the best emulator for low-end PCs without a graphics card. The latest version of MeMu Play runs on Android 7.1 compared to its older version, which uses Android 4.3.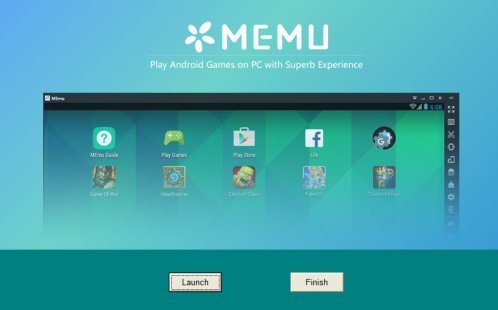 The primary goal of this emulator is gaming; however, you can use it for other apps too. The free version runs ads that can be disabled by subscribing to the premium version for $2.99 per month. The updates are frequent to make it compatible with the latest games and Android apps.
4An Alternative Tool to Play Game on Low-End PC
Installing an Android emulator on your PC or laptop is not the only way to enjoy playing games on your computer. Some other tools are also used for the same purpose. These tools allow you to mirror or cast your Android or iOS device on a PC or laptop to enjoy playing Android games. The best app used for screen mirroring or casting is AirDroid Cast.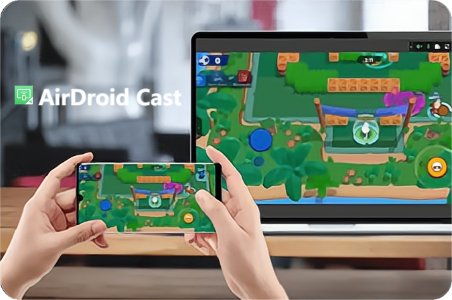 AirDroid Cast
It is a powerful tool for sharing your phone's screen on a PC. It has other features like screencasting and controlling your Android or iOS phones or tablets from a PC. Most modern devices like windowsPCs, Macbooks, Mac Desktop, etc., can connect with AirDroid Cast without any problem.
Step 1. You Need to download AirDroid Cast on your phone and PC.
Download and install the AirDroid Cast app on your phone and computer desktop, which is straightforward and free.
Step 2. Following are the ways to connect AirDroid Cast with your TV or PC:
You can connect AirDroid Cast with your phone using wifi or a wire. So, you must choose whether you want it wireless or with a wire.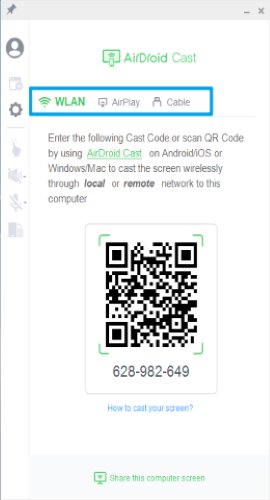 By scanning QR codes or inputting Cast Code shown on your TV or PC using your phone or tablet.
If you are using an iOS device you can connect using Airplay.
By using a USB cable and charging cable.
Step 3. Start screen mirroring and play the game you like on your PC:
Once connected your both devices, your phone's screen will be on your PC. To mouse control, click on the screen control button on AirDroid Cast. Now, you can launch and play the game on your PC.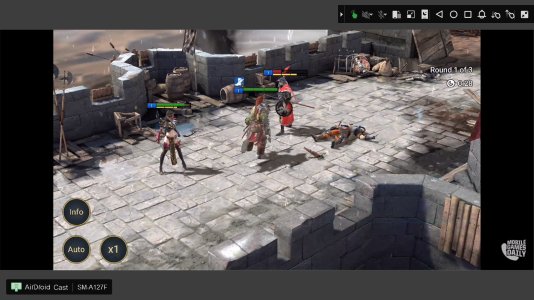 It is a free and easy alternative to all the hassle of installing an Android emulator. So, don't miss the fun and grab your phone to start casting/mirroring your screen.
Note : While connecting wirelessly, you can choose between a connection using a similar network or a remote connection when connected to different networks.
Play game with AirDroid Cast:
Easy to use without worrying about the specifications of the computer.
You don't need to install an Android emulator on your PC or laptop.
Lag-free HD display.
Your friends can join remotely to take on the adventure with you.
You can connect it even with your TV.
5Final Verdict

After reading this article, we hope you have concluded the Android emulator you need for your low-end PC or laptop. One of the five best Android emulators for low-end PC discussed above should be your ultimate choice. Because these are the best you can get.
However, investing some money in the upgradation of your PC is recommended for better performance while playing games. Because in the end, everything falls on the hardware you have in your machine.
It would be best if you also gave thought to the apps like AirDroid Cast to enjoy the same fun without relying on Android emulators. The goal is to grab fun wherever you find some.
FAQs - You May Also Want to Know
Can an emulator run on a 2GB RAM PC?
All emulators included in the list can run on 2GB RAM PCs and laptops. You can play all popular games like Clash of Clans CoC, Call of Duty CoD, PUBG Mobile, and Free Fire.
Does BlueStacks make PCs slow?
Yes, it does slow down PCs with low specifications. Because BlueStacks need a lot of RAM and other resources like GPU and CPU. If you have a PC with low specifications, it is recommended to upgrade it for a better gaming experience.
Which is the lightest Android emulator?
NOX Player is considered the lightest android emulator to play games on your PC or laptop with low specifications.