Top 6 Inappropriate Roblox Games Parents Should Be Aware of [2023]
There are several online and traditional gaming options for gamers to explore. The estimated number of games worldwide is about 800,000, and over 3 billion gamers globally. About 21% of the population of gamers in the United States are under 18 years old. Unfortunately, the contents of many gaming platforms are entertaining and can also be worrisome for concerned parents and guardians. One of the online platforms that tolerate varying and unverified gaming content is Roblox. Therefore, this article will further enlighten parents on inappropriate Roblox games.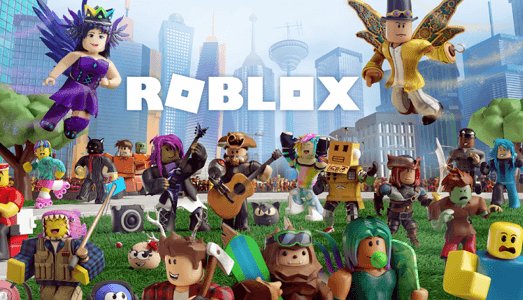 Part 1. Are There Still Inappropriate Games on Roblox in 2023?
Yes, there are still inappropriate games on Roblox in 2023. There have been numerous complaints from parents, and the gaming app has started removing lots of dirty games. For instance, Condo games, Shedletsky's dirty place, and Shower simulators are two famous games that have seen their original versions banned by Roblox. However, there are still many inappropriate games on the platform that parents need to be aware of. Some of those games will be listed later in this article.
Part 2. Top 6 Most Inappropriate Roblox Games Kids May Play
This section lists some inappropriate games you will still find on Roblox. As a parent, you want to know these games and ensure that your kid is not playing or addicted to them.
1Survive the Killer: You Can Kill or Be Killed
Each player is given a lethal weapon to kill the evil serial killer character in the game. If not, the player is brutally murdered. Alternatively, the player can choose to be the Slender Man killing other players. The game has six modes: Classic, Killer, Area 51 Assault, Endless Survival, House of Dead Mode, and Extreme. This game is inappropriate because of the explicit violence and gore content. Players murder other charters with guns or knives. Memories of such scenes can give a child sleepless nights and nightmares.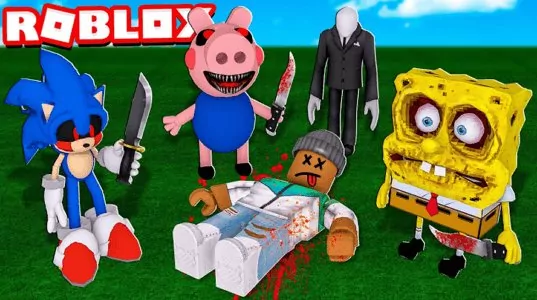 2Fashion Famous: Looks aren't Everything
This game gives designers the tools to show their creativity in a limited time. They are expected to put together a design for a genre or theme that is given. After each design, players will have to showcase their creativity on the runway. The extent of the creativity is not only limited to outfits and make-up but also includes changing nose, eyes, skin color, and other physical honors. However, some users use sexual content that is inappropriate for kids. Also, parents believe that the game should not instill an idea such as being rewarded for looks in a child.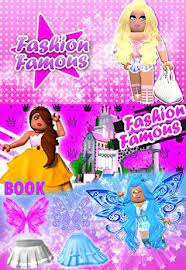 3Club Iris: Club Experience for Youngsters
Club Iris is one of the most popular games on Roblox. This game's reputation is largely due to the fascination among children who cannot yet have nightclub experience. However, this game allows them to dance and date in a club. Other features in the game are hotel rooms and beds where players can perform inappropriate dances on each other. There have been reports of sexual advances on the platform and giving lap dances. There are even players in the game with the word p$rnh&b printed on their shirts. Many observers question why Roblox has not taken down this game, given their high population of kids.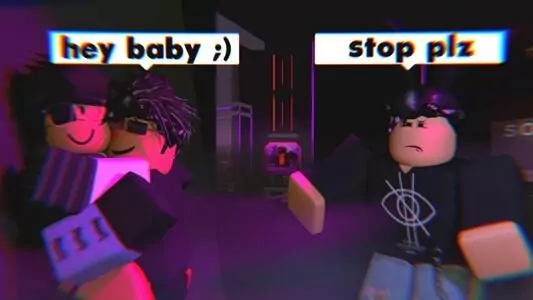 4Obby Games: Super Big Parkour Obby
Another name for this game is Obstacle Courses because players have to find the path to escape. The game is built with interrelated pages. Before a player can proceed to the next page, they must complete tasks on the current page. The game may seem harmless from the start, given its benefit of helping players exercise their analytical skills. However, the game gradually becomes inappropriate when dreadful charters are introduced. A kid can become frightened by wicked toys found on the last pages of the game.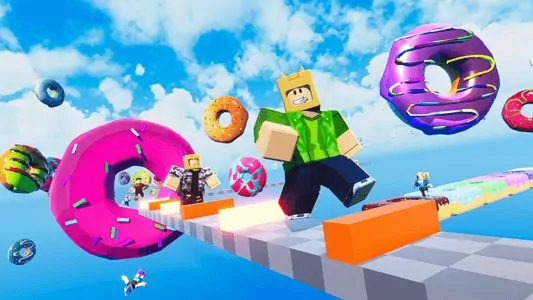 5Dance Club: Boys and Girls Dance Club
This game is designed for characters to dance all night. They get to show their dance moves to different tones. However, the game is only camouflaged in dancing. Player charters have to role-play and perform other filthy actions. It is an inappropriate game on Roblox because it encourages dating. Also, the game has rooms with beds for activities that are erotic and unsuitable for kids.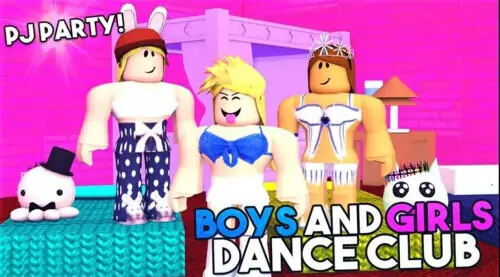 6Bloxburg: Welcome to Bloxburg
Players get to build a virtual life where they live and work in the city of Bloxburg. The game presents players with other scenarios they have to pick from to complete their tasks. Aside from the benefit of helping kids learn essential life skills, it exposes them to the dangers of the employment world. Also, there are players in this game that act in ways that are not suitable for kids to bear.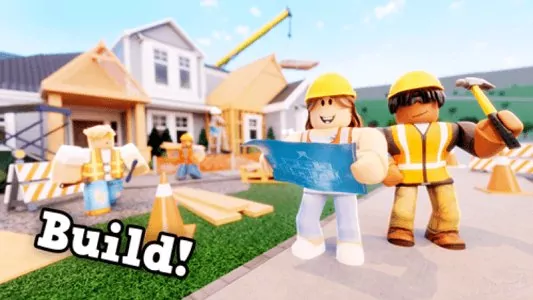 Part 3. Negative Effects of Playing Inappropriate Games on Roblox
There are several physiological and psychological effects of these inappropriate games. Some of them are listed in this section.
Playing inapposite games on Roblox can become addictive and reduce social skills.
Exposure to those games can affect a person's mental health, like negative feelings and aggressiveness that may increase their immoral behaviors and sexual perversion.
Another negative effect is that the player may start experiencing stress, tiredness, and prolonged sleep deprivation.
It can affect cognitive functions and hamper academic performance.
These games expose players to cybercrimes, cyberbullying, and sexual harassment.
Part 4. How to Ensure Your Kids Safe on Roblox
This article has helped you identify the games on Roblox that are inappropriate for kids. It has also discussed the negative effects of those games. In this section, you will find out how to keep your kids safe from those games and their contents.
Find Quality Games Together
It is good for parents to trust their kids, but they need to be guided constantly. In this case, you should be present when your kids pick games on Roblox. Also, you can use AirDroid Parental Control to block inappropriate games and new apps on your kids' devices.
Enable Safety Settings
There is a Restricted Mode feature in the game Settings that you can use to limit your child's access to only games Roblox has approved for a wide audience. In addition, there is a feature for interaction settings to specify how they interreact with other players.
Schedule Time for the Game and Led by Example
You can prevent addiction and exposure to inappropriate content by scheduling your kids' game time. It is vital to ensure that game time on school days or nights should be lesser than when there is a break. What would make your kids appreciate the scheduling more is when you follow, you show them your schedule. Not only that, but also adhering to your schedule. You can use our monitoring app to affect game schedules on your kids' devices. AirDroid Parental Control is reliable for monitoring and keeping your kids' screen time in check.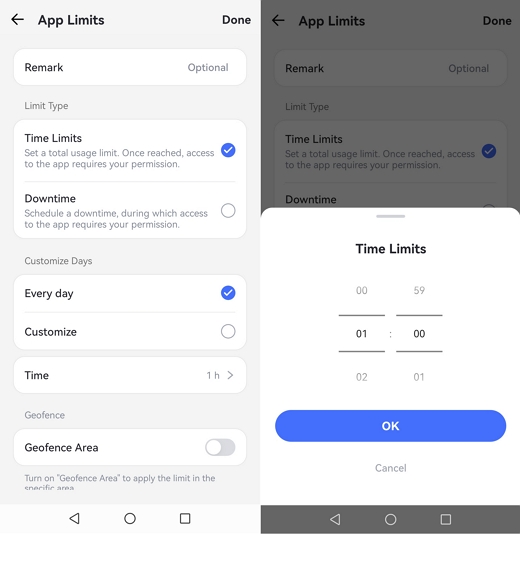 Play Roblox Games with Your Kids
Playing with your kids can prevent them from dabbling into inappropriate games and content on Roblox. The gaming platform has some benefits which you can help your kids horn by playing Roblox games with them.
Part 5. How Does Roblox Work
Roblox is a global gaming platform that allows anyone to create and publish games. Hence, many of their games have inappropriate content like excessive violence and sexual elements. The graphic and all-around visual of the game could be more realistic because it is customized for low-resolution uploads. The platform's games are multiplayer, allowing players to interact with other gamers. Some of the content of the in-app chat feature puts gamers at risk of inappropriate remarks and cyberbullying. The game is available on platforms like Mac, Windows, Xbox, iOS, and Android.
Part 6. Roblox Is Becoming More and More Popular
Roblox was made on the 1st of September 2006. Now, it has about 50 million daily active users. The growth is largely due to the fascination of kids below the age of 13. Although the gaming platform has a restriction for players below that age, more than half of the platform's active users are below 13 years. In addition, the wide range availability of the platform and its games on the most popular operating systems makes its accessibility hitch-free.
Words at End
Gamers are always asking, "is Roblox inappropriate?" The answer is that it is not inappropriate. However, there are many inappropriate Roblox games. The platform has removed many such games, but there are still many others that users can still access. This management vulnerability leaves kids using the platform vulnerable. This article has listed some of those games and their negative effects. Additionally, parents can help their children avoid exposure to the dangers of these games by using the AirDroid Parental Control app.
Was This Page Helpful?