Top 8 WeTransfer Alternatives in 2023
With online methods of file sharing, you don't have to worry about internet speed, device storage, and security. Sending files to your contacts, colleagues, or other people is easier when done online rather than transferring the whole file over email. Besides, there are certain limitations to how big a file you can send via mail or chat.
In today's article, we will talk about WeTransfer and websites like Wetransfer that you can use for file sharing. WeTransfer is also an increasingly popular file-sharing platform used by individuals as well as business entities. So let's get into it.
1What is Wetransfer?
Wetransfer is an online file-sharing platform that uses cloud technology to transfer all file formats without any restrictions. All you need is an internet connection and a Wetransfer subscription to share files across devices and operating systems. Wetransfer has free as well as paid versions available. Besides file sharing, Wetransfer has additional capabilities of collaboration over files, branding, data security, and team sharing.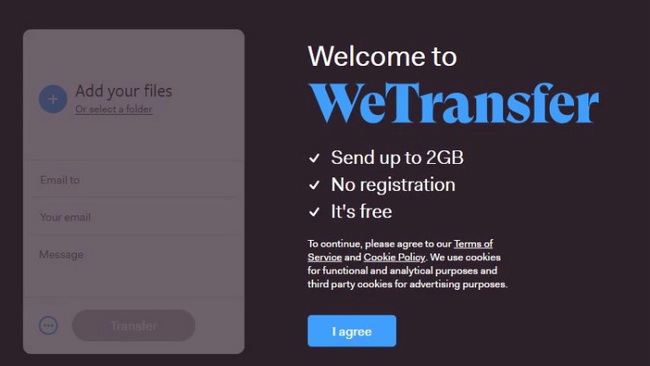 The main highlights of Wetransfer are as follows:
Free file sharing across unlimited devices
Link-sharing file transfers are convenient and faster
High speed of transfer saves time
Share files with your team members for collaboration and feedback
Share with confidence as each sharing is secured and encrypted
Business users can customize their digital ecosystem and work with the Wetransfer capabilities
2How does Wetransfer Work?
Before we talk about Wetransfer alternatives, let's look at how WeTransfer works.
Well, uploading and transferring files are very convenient and easy with Wetransfer. Once you have subscribed to one of the packages, here are the simple steps to follow:
Step 1: You must upload the files(whatever format) you want to share with your contacts.
Step 2: Enter the email address of the sender(your email address) and the email of the recipient.
Step 3: Verify the WeTransfer verification code sent to you, and boom! Files will be sent to the recipient.
Step 4: On the recipient's end, he will receive an email with a link to download shared files.
It is as simple and secure as it sounds! You don't have to worry about your files being shared unsolicited with random users. Speed, security, and ease are all present in Wetransfer file sharing.
3Review of Wetransfer
All sites like Wetransfer and Wetrnasfer itself have some pros and cons. We will have a look at the pros and cons of Wetransfer file sharing.
Pros and Cons
Pros
The reasons why we like Wetransfer are as follows:
No need to create an account for file sharing
Accessible to everyone on all devices
Business users have customization options
Instant upload with high-speed transfer
Different plans to choose from
Cons
The reasons why we don't like Wetransfer are as follows:
Not a comprehensive platform for cloud-based technology
The free version allows transferring 2 GB of data only
The link expires in a few days that can cause data loss if the recipient didn't access it earlier
No pause and resume option for downloading and uploading files
Pricing
There are three plans to choose from:
Free –Send files of up to 2 GB for $0
Pro –1 TB storage per person & send files of up to 200 GB for $12 per month
Premium –No size limit on transfers and unlimited storage with $23 per month
When you choose the annual billing option, you can save 17%, which will reduce the price of the Pro Plan to $10 and the Premium Plan to $19 per month.
4List Of Top Wetransfer Alternatives
1AirDroid Personal –Best All Cross-Platform File Sharing App
Let's start with the best Wetransfer alternative for all platforms and operating systems –Airdroid Personal! It is a go-to solution for file sharing across any device without any restriction on file size, speed or format.
Not only file sharing but AirDroid personal also has additional capabilities like remote sharing, remote control, and notification management on your devices.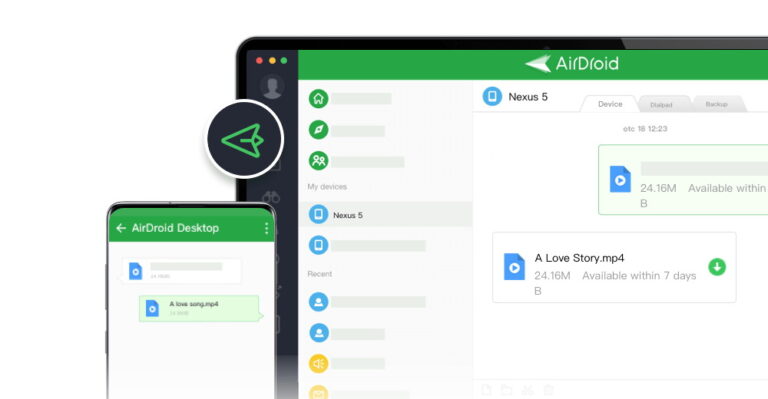 feature
AirDroird Personal app, as well as the web version available
An all-in-one tool for file sharing and device management
Share files of any size or format
Free file transfer for individuals
Affordable prices
Verdict
We consider AirDroid Personal to be the best choice when you want to transfer files across different operating systems. Since it is an all-in-one solution for file sharing and mobile management, it will be the right choice for business teams working and collaborating on different projects.
2Google Drive –the Most Generous Cloud Storage Service
Google Drive is a cloud-based website like Wetransfer that is integrated with your Gmail address. We all are familiar with Google Drive and how it enables us to share files like images, documents, videos, contacts, calendars, etc., to anyone via link.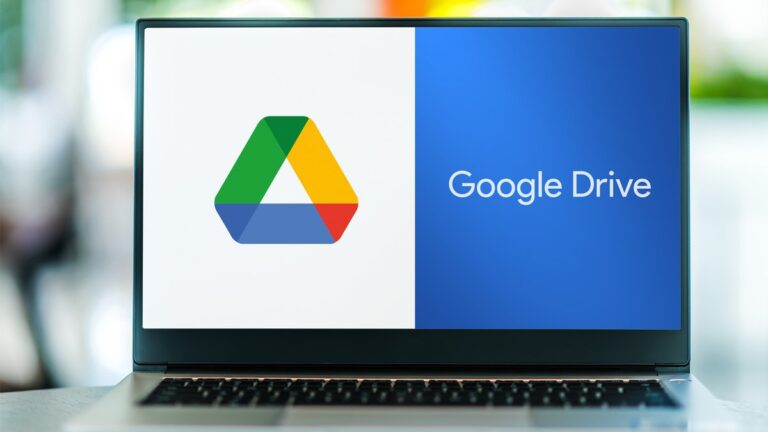 Pros
File scanning before download to ensure that it is safe and doesn't contain malware
Integration with cloud-native tools like Google Docs, Sheets, Slides, etc
Share files with anyone via link-sharing
User-friendly interface
Large storage space for free
Cons
Security risks exist as it is associated with your Gmail account(besides, Google tools are not 100% hack-proof)
Daily uploading limits exist
File size limit when sharing with others
Downloading and uploading speed gets compromised due to internet speed
Verdict
Despite all the downsides of this Wetransfer alternative, we consider Google Drive one of the best alternatives due to its generous amount of storage, even in the free version.
3SendGB.com –Best For Sharing Large Files Online Without Registration
SendGB.com is another site like Wetransfer that is renowned as one of the best business file-sharing websites. As the name suggests, SendGB.com is a great choice when transferring large files to one or more people. You can send up to 20 GB of files without registering on the online platform. However, bigger file sizes might require you to sign up.
Pros
The files shared with the platform remain stored for 90 days after sharing
Password-protected sharing ensures the safety and privacy of the sender and recipient
Online platform with no need to install applications
Auto-delete function prevents unauthorized access to files
Cons
You can only send 5 GB of data in one go
There is no application available for quick access and transfer
Verdict
Unarguably, SendGB.com is one of the best solutions when transferring files without registering for a service. However, it is not a value-for-money service if you are looking for a file transfer solution only and not a cloud storage service.
4FileTransfer.io –Free File TransferrinG Service Up To 6 GB
FileTransfer.io is also one of the WeTransfer alternatives you can rely on to send documents, images, videos, and presentations to different users. The online service is simple and doesn't require complicated procedures.
Pros
File size of up to 6 GB supported at a time
Virus checking on each file rules out chances of downloading ransomware or malware
Stores the files for up to 21 days
Pause/resume option available for uploading in case of internet connection issues
Cons
Wetransfer alternative has the following downsides:
Technical issues and bugs can interrupt the file sharing
Internet connectivity is must-have
50 downloads for each file
Verdict
In our opinion, filetransfer.io is a good choice as a free service for users who want to ensure a secure file transfer of files up to 6 GB. However, business users will need a premium subscription to transfer large files.
5pCloud –Best Cloud-Based File Access And Manage Tool
pCloud is also a cloud-based Wetransfer alternative with similar capabilities to Airdroid file management. You can't only share files but also edit, view, and manage the files shared via pCloud.
Pros
Cloud-based file sharing gives you more control over who can view and access shared files
Highest level of encryption for file sharing
Share and collaborate with pCloud and non-pCloud users
Reasonable pricing
Cons
Customer support is almost not there
The platform can be sluggish at times, and it compromises the utility of time
Verdict
We will recommend it as the best alternative to Wetransfer when considering cloud-based file sharing. Besides, data encryption is also a strength of the platform.
6Dropbox –Best Online Integration And Cloud Sync Tool
We all know and use Dropbox to store our important data and files. It is one of the pioneer cloud-based storage that comes with file-sharing capabilities as well. Whether you want to share a Zip file or a simple photo, Dropbox lets you do it.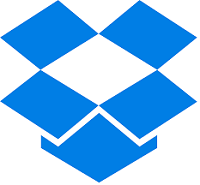 Pros
Supports all file formats for storage and transfer
Fast link-based file sharing
User-friendly interface
File management and sorting capabilities
Cons
Storage is limited
Expensive subscription plans as compared to others
Hard to find a file due to the limited search function
Verdict
It is the best option when you want a tool that can sync files and data across all devices(mobile, tablet, PC) at a time. Once you set auto-sync, you don't have to worry about your data being uploaded to Dropbox until storage exists.
7Binfer –Focusing On Personal Privacy Protection
When looking for the best Wetransfer alternative regarding personal privacy protection, Binfer is a reliable solution that allows sharing and receiving large files without uploading the files before sending them.
Pros
Free license as well as affordable pricing for paid plans
Effortless file sharing without the need to upload files first
No risk of losing your large files shared via Binfer
Cons
The user interface can be complicated and hard to understand
Verdict
The tool never stores and transfers data to a third-party server, so you should use Binfer as your file-sharing tool.
8Ufile.io –Best Anonymously & Encrypted Link Sharing
We have listed many websites like Wetrnasfer that use link-sharing methods to share files with different users online. However, Ufile.io is indeed the best one when you want to share files via link without breaking anonymity.
Pros
No need to register for sending up to 10 files of 5 GB each
The intuitive user interface is easy to understand and navigate
Encrypted data sharing
Cons
One-time download links
Connectivity to the internet is necessary
Verdict
We have reviewed several platforms and online file-sharing websites like Wetransfer. However, Ufile.io is the best for usability, data security, and anonymous file sharing. You can drag and drop files as a guest user and share them with anyone via a link.
5Comparison of WeTrnasfer Alternatives
| Software | Pricing | Supported OS | Free Limit | Additional Features |
| --- | --- | --- | --- | --- |
| AirDroid Personal | Starting from $1 per month | Android, iOS, Windows, Web | 30 MB at a time | File management, remote control, notification management |
| Google Drive | | Android, iOS, Windows, Web | 750 GB per day | Collaboration across cloud-based files like Google Docs, sheets, etc |
| SendGB.com | Starting at €49.90 per year | Web-based only | 5 GB at a time with 20 GB limit | Store files for a year without signing up |
| FileTransfer.io | Starting from $1.99 per month | Online | Up to 6 GB | Not available |
| pCloud | Starting from $4.99 per month | Windows and macOS | Up to 5 GB | Collaborate with teams over the shared files |
| Dropbox | Starting from $9.99 per month | Android, iOS, Windows, Web | 50 GB or smaller(free version has 2 GB storage space) | Cloud sync across all devices and remote access for team collaborations |
| Binfer | Starting from $5 per month | Online | 10 GB | Sync, collaborate, and give feedback over chat |
| Ufile.io | Starting from $4.99 per month | Online | 5 GB per file for up to 10 files | Promote and sell your files via Ufile.io |
FAQs
Is Wetransfer safe?
Yes, Wetransfer comes with numerous security features that make it a safe choice for data sharing.
Is Wetransfer down?
No, it is up and reachable. However, if you are in India, you might not be able to access Wetransfer with an Indian IP address.
How long does the Wetransfer link last?
It will last for seven days after the link expires and is removed from Wetransfer servers.
What is the Wetransfer limit?
You can send up to 2 GB of files for free with Wetransfer. The Pro plan has a 200 GB limit, and the premium plan has no file size restrictions.
Which is better, Wetransfer or Dropbox?
Both solutions have their own pros and cons. Wetransfer is a good choice if your concerns are speed, searching features, and hassle-free transfers. You can opt for Dropbox for affordability reasons.
Was This Page Helpful?