Using this feature is as easy as it can get. Here's how to do that:
Install the AirDroid Personal mobile client on both (or more) of your smartphones.
Launch the app on the host Android phone and go to the "Nearby" tab. Tap Search.
When the app connects with the nearby Android device, tap the "file" icon.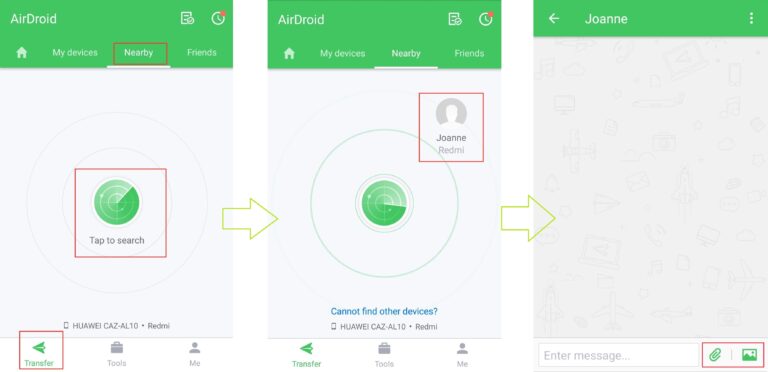 Then, select the files you want to share, and hit Transfer.
Tap "Accept" on the other device to receive all the data you transferred.