How to Get Free Music on iTunes?
One of the many perks of using Apple products is iTunes. The exclusive app provides Apple users access to a huge library of music. There is no cost to downloading iTunes. It's very easy to use and an effective way to manage your favorite albums. But what about free iTunes music? Like the app, can you also use the music for free? Let's see.
So, is iTunes music free? No, you can't say that about all files. You need to purchase the songs from the iTunes store. You can also subscribe to Apple Music which cost around 11$ a month. But what if you are short on cash and want to download free music to iTunes? Let's see what options are available for that.
Part 1: 3 Best Methods to Get Free Music on iTunes
Who wants to pay for something you might get for free? So, iPhone users often wonder how to download music from iTunes for free. There are a few ways to do it. For instance, you can get your music from iTunes podcasts. Also, iTunes offers a large number of free songs. But you need to know how to get them. Here are the methods-
1.1 Free iTunes Music From Podcast
You probably don't need an intro to iTunes podcasts. They are essentially the modern version of radio shows. However, they offer more than what radios did. One of them is recordings. Every iTunes podcast that aired is saved and can be accessed with a subscription. It can be an effective way to get music on your iTunes for free. Here are the steps-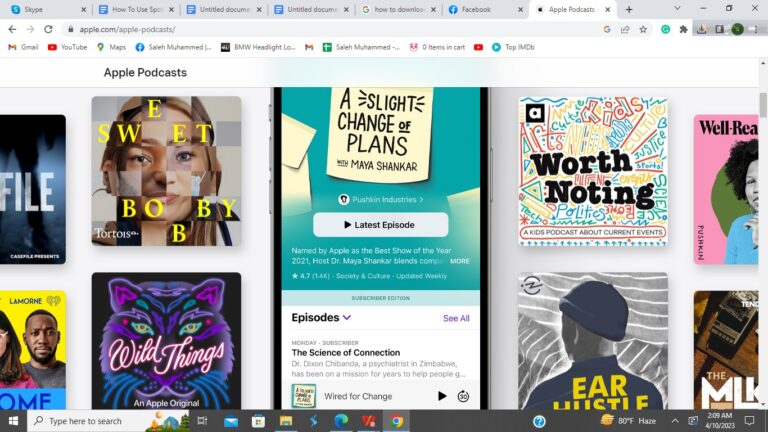 Step 1: Open iTunes and locate the 'iTunes store'. The option is usually available at the left sidebar.
Step 2: When you arrive at the iTunes Store homepage find the 'Podcasts' link and click on it. You will now enter the world of iTunes Podcast.
Step 3: Go to the right column and select 'Podcast Quick Links'. A drop-down menu will become available. Choose 'Music'. Or, you can use the search box, if you have some specific artist or music podcast in mind.
Step 4: Once 'Music' or the search box shows you the list of available titles, you can easily download the music/that episode by subscribing to it. Click on the subscribe to complete the step.
Some iTunes podcasts offer premium content and charges for subscriptions. But still, the number of free past podcasts on iTunes is quite large. You can identify them from the 'Free' button. Clicking it will download the episode.
1.2 Free on iTunes
Another way to download free music to iTunes is "Free on iTunes". The name of the service says it all. Eighty percent of the steps are the same as before. You go to the iPhone store from iTunes and open Quick Links. Instead of the podcast, this time you will choose 'Free on iTunes'.
You will then enter Apple's world of free music offerings. As you did with the podcast downloads, here too you will click on the 'Free' button. After downloading, you can access the file from the iTunes library.
1.3 Use Apple Music's Free Trial Period
Apple Music offers a free trial period. During this time you can get access to thousands of songs. You can find the song you want to download and save it on your iTunes library. However, this bliss will only for a month. Afterward, you will lose access to the music unless you buy a subscription.
Here are the steps to get free iTunes music downloads using Apple Music-
Step 1: Go to this link.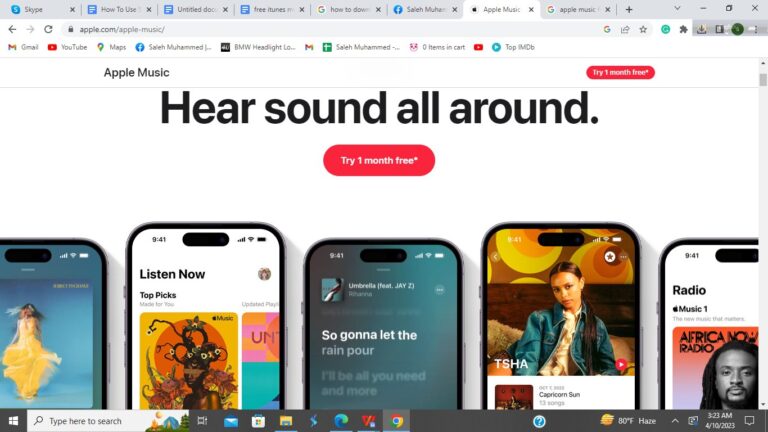 Step 2: It's hard to miss the red signs reading 'Try one month free'. Click on it
Step 3: Sign in with your Apple ID and choose an individual subscription plan
Step 4: Complete the first-time subscription process by confirming the billing information. Apple won't start charging until the one-month ends. However, the charging process shall begin automatically. So, don't forget to cancel the subscription on the 28th day.
Step 5: Finally click Join to access the Apple Music library.
Step 6: Browse by various genres, and categories or use the search box.
Step 7: When you find a song you are looking for, tap or hold on to it to download. You can later access the file from your iTunes Library.
Many people would listen to a song continuously for a few weeks when they first become aware of it. After that, they never listen to it much. For them, Apple Music's free trial period can be a good option.
Part 2: 3 Best Alternatives to Free iTunes Music
If your query is how to get free music on iTunes, you might be asking the wrong questions. Instead, why not get some iPhone-friendly apps that grant you better access to free music? Some of them include Spotify, Pandora, and YouTube Music. Let's review the top three.
Spotify has become synonymous with music streaming. It's one of the leaders in the world for the service it provides. Currently, over 350 million users are using Spotify. You can choose from a variety of songs and podcast that falls into various genres and categories.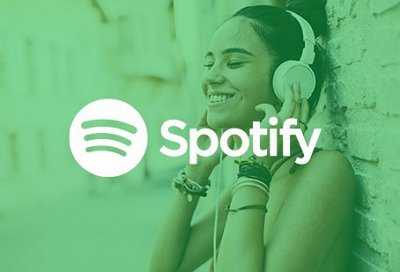 Features
Compatible with Windows, Mac, IOS, Android, and Linux.
Apart from the free tier, there are Premium, Family, Duo, and Student plans. Each offers its perks.
There are 100 million plus songs
More than 5 million podcasts.
Intelligent algorithms analyze your listening habits and make suggestions accordingly.
Pros
Easy-to-use interface.
Free plan.
A diverse collection of music.
Connect with a listener's community.
Cons
Ads disturb the music on the free plan.
Some listeners complain about the audio quality
Price: 9.99$ (Spotify Premium)
Pandora is another multiplatform music streaming app. There is a vivid collection of songs, album commentaries, and podcasts. You can get on a paid plan at half the price of Spotify.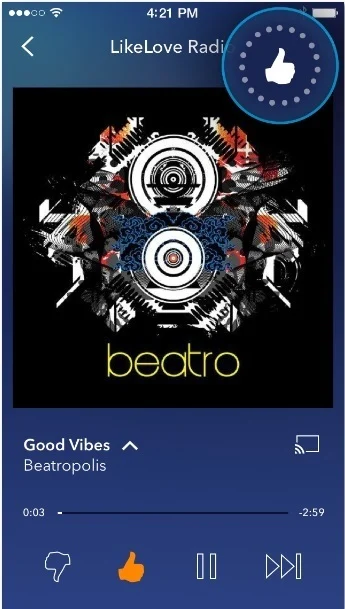 Features
Let's create personalized stations with your preferred music.
The podcast collection is rich and colorful.
Control playback on TV, gaming console, and smart speakers.
Hear exclusive behind-the-scene stories in album commentaries.
Expert created playlists
Pros
Huge collection of music and podcasts.
Pandora Plus provides a cheaper option for those who don't want premium
Compatible with most platforms and devices
Cons
Isn't available universally.
Unsatisfactory lyrics display.
Price: $4.99/month (Pandora Plus)
YouTube Music is a solid music streaming service. If you get the premium plan you can enjoy offline listening, background play, and ad-free streaming. The free plan is nice too. But you have to tolerate the ads and limited skips.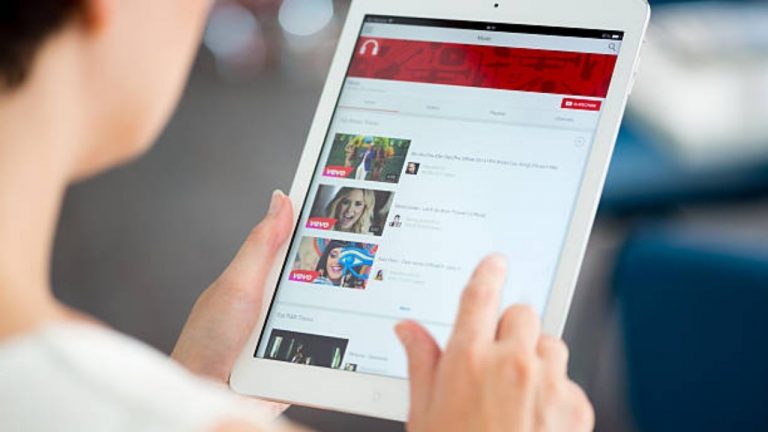 Features
Over 70 million tracks are available.
Get smart recommendations according to your preferences.
A library with all the songs you had ever hit the like button on.
Lyrics viewer lets you delve deeper into the music.
The hotlist shows you all the trending music on YouTube.
Pros
The free version of YouTube Music has skippable ads.
You can bundle YouTube Music Premium and YouTube Premium into one cost-saving $11.99/month package.
Video mode offers music videos
Cons
The interface doesn't appeal much.
Streaming quality is lower compared to its competitors
Price: $9.99/month (YouTube Music Premium)
Part 3: Airdroid Personal: The Best iPhone Music Transfer Method
Whether it is iTunes or free music streaming apps, one problem always persists. You never get to enjoy your music uninterruptedly. Either there are ads or you are wondering how much of the free trial I have left. So, for those wondering, how to transfer music to iPhone without iTunes free, here's the best solution- AirDroid.
AirDroid lets you transfer music files from all various devices to iPhones. It is one of the most affordable options to load music on an iOS device without the help of iTunes or costly premium subscriptions. At the same time, you get to enjoy the various useful features of AirDroid personal besides music transfer.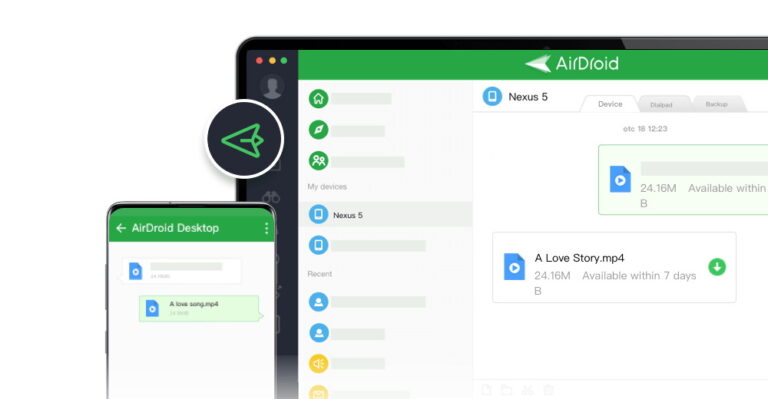 You can transfer files from a PC to your iPhone with AirDroid using the following steps-
Step 1: Download the Free AirDroid app from the App Store on your iPhone and sign in to your account or create one.
Step 2: Copy and paste web.airdroid.com into your PC's browser and log in.
Step 3: The website automatically detects your iPhone, and displays it under the device tab. Select it to open a window for the phone.
Step 4: Click on the File Transfer icon and drag and drop the music file from your PC to the iPhone window.
Step 5: From iPhone's AirDroid, accept the transfer and complete loading files to your phone.
Features
Transfer files across generally incompatible devices.
Remotely control your iPhone.
Share the mobile screen with other devices with screen casting.
Manage phone messages with a PC keyboard,
Use Nearby to transfer music files to devices nearby.
Pros
Very fast transfer
Retrieve data from iPhone if it gets stolen or broken
Turn your iPhone into a surveillance device
Cons
The user interface needs improvement
Lack of quality educational content
Conclusion
If you want to download free music to iTunes, Apple provides a few options. However, none of them are free from conditions and various interruptions. Free music streaming apps are a great option. But you should be ready to deal with the ads. Most importantly, the music never feels like your own, since you are dependent on a third party to access it.
Therefore, AirDroid Personal is undoubtedly the best alternative to free iTunes music. AirDroid transfer makes it unnecessary to buy costly subscriptions. Most importantly, it lets you do more with your music than any music streaming app will ever do.
FAQs
1. What are some alternatives to Spotify, Pandora, and YouTube Music?
Ans. You can try SoundCloud and iHeart RADIO. These are decent sources to find free music and podcasts. However, if you are using the free version be ready to tackle all the ads and limitations.
2. Is there another service like Apple Music that offers free one-month trials?
Ans. Amazon Music Unlimited can be a good option if you are looking for a deal like Apple Music's free trial for new subscribers. There are millions of tracks you can choose from. Sometimes Amazon gives special offers that can extend this period.
3. How do I extend my Apple Music free trial period?
Ans. You can purchase selected AirPods or Beats products to get a 6-month free trial period on Apple Music. Sometimes, various apps and services offer a 5-6 months free trial for Apple Music if you purchase or download their products. Keep an eye out for those.
Was This Page Helpful?