A Simple Guide for How to Enable iMessage on iPhone/Mac
iMessage is one of the versatile services of Apple. It allows iOS and macOS users to send and receive messages over Wi-Fi. But before starting chatting through iMessage, you need to activate it on your device.
For this reason, the online Apple discussion platforms are filled with people asking, how do I enable iMessage? If you're also wondering the same question, then cheer up.
In this article, we are going to walk you through a detailed guide on how to enable iMessage on iPhone. No matter which iPhone you're using, just give it a read and activate your iMessage right away.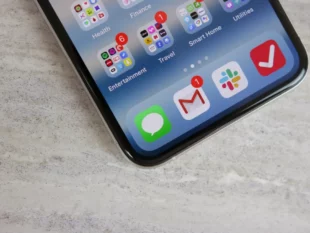 1How to Enable iMessage on iPhone?
Activating iMessage on iPhone is as easy as it can get. All it takes is a few clicks to get the job done. Note that the process to enable iMessage is the same for all iPhones including iPhone 12//13/14 or older.
Check out how to enable iMessage on iPhone 12:
Step 1. Head to your iPhone's Settings.
Step 2. Scroll down and tap the Messages icon.

Step 3. Here, you'll see the iMessage icon. Simply, swipe its toggle to enable it. Now, you can send and receive messages to people having iMessage enabled on their devices. If you also want to sync your iMessage activity to your iCloud account, then:

Step 4. Go to Settings > iCloud > Messages, and toggle it to Green.
Now, all your iMessages will appear on any other iOS device logged in with the same Apple ID. The good thing is you need to follow the same procedure for how to activate iMessage on iPad.
2How to Enable iMessage on Mac?
Contrary to what you might think, enabling iMessage on Mac is even easier. Just follow the below steps to start using iMessage on your Mac:
Step 1. On your Mac, head to the Applications folder and open Messages.

Step 2. On the pop-up interface, login with your Apple ID to proceed.

Step 3. After logging in, go to Messages > Preferences

Step 4. Here, Ensure Enable Messages in iCloud is ticked, so you can sync your messaging history across devices. Also, tick where people can message you — your phone number, your iCloud email, or both.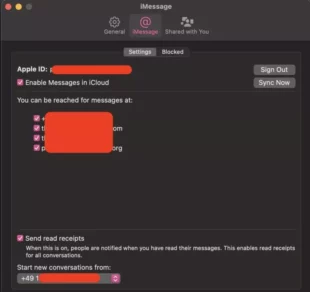 And that's how to enable iMessage on Mac. Now, you can now enjoy chatting on iMessage with your family or mates.
3How to Fix "iMessage Needs to be Enabled"?
As good and stable as iMessage is, it can occasionally show a slight hiccup or two. Lately, many people have reported the occurrence of an error message that reads, "Cannot Send Message iMessage needs to be enabled to send this message" while sending an iMessage.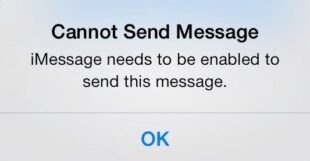 If you're also facing this situation, then we have got some proven ways outs for you. Try the below suggestions one by one, and hopefully, you'll be able to work this out.
1Check if iMessage Server is Working
Sometimes, Apple servers for iMessage may be down for any reason. So, if your iMessage is not working, there might be a problem at the backend.
The easiest way to check this is to go to the Apple System Status page and check if the iMessage server is green or not. If not, you have no option but to wait for a few minutes until Apple fixes it.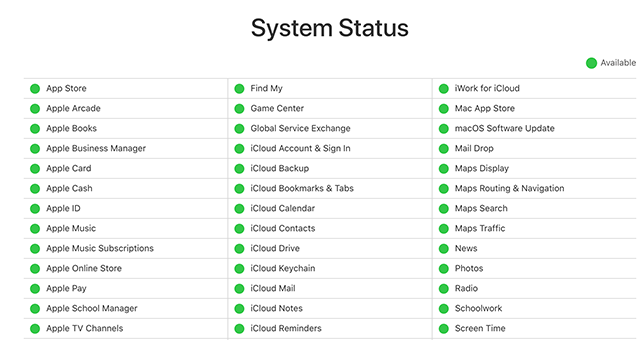 4Erase All Content and Settings
iMessage still not working? Consider erasing the content and network settings of your iPhone or iPad. This method should be a last resort as it removes everything on your device.
So, backup your iPhone before proceeding. Then, follow the below steps:
Step 1. On your iPhone, go to Settings > General > Transfer or Reset iPhone (Reset).
Step 2. On the next tab, hit Erase All Content and Settings. Enter your passcode to confirm the action.
Step 3. Now, wait until it erases everything on your device. Then, set up your iPhone as a new device, enable iMessage, and start using it.
5Contact Apple Support
If none of the aforementioned solutions have worked for you, then try reaching out the Apple support. All you need to do is head to their official website and try to contact them by either email or call.
Explain your issue and act on their suggestion.
4How iMessage works? Where is iMessage on my iPhone?
How iMessage Works?
These messages are sent or received over the internet. They work when the iMessage feature is enabled on both Apple devices. You can send text messages, photos, and videos in an iMessage.
Where Is iMessage on my iPhone?
The iMessage app is right there on your iPhone's screen, named as Messages. To send iMessage instead of text messages, simply go to Settings > Messages, and enable iMessage. Now, any messages you send to your Apple contacts will only go as an iMessage.
4Use AirDroid Personal for Instant Messaging
iMessage comes with its own set of issues. But most importantly, it only works on Apple devices. If you're looking for an instant messaging service that works on all platforms, then get AirDroid Personal.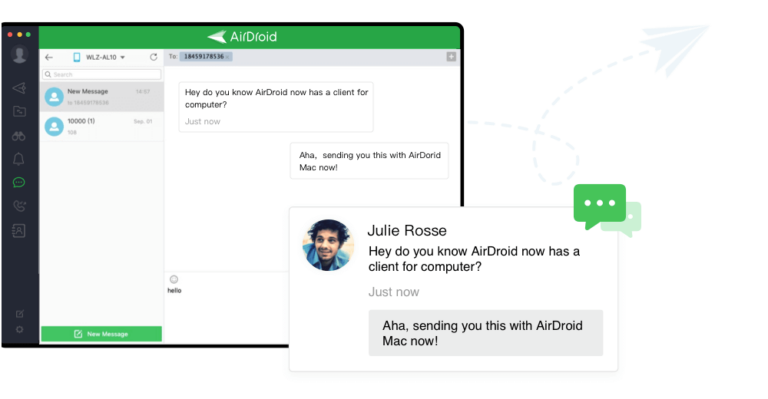 Having earned its reputation as a top-ranked remote-control program, it also arms users to send and receive text messages in real time on any device. All you need to do is connect the devices remotely and start chatting right away.
Just like iMessage, you can send messages to one person or a group. It stores messages on secure cloud servers, so you can access them from any device, anytime.
Why Use AirDroid Personal
What makes it worth installing is its tons of advanced features. You can send files between devices, control all your phone's notifications from the comfort of a PC, and mirror your phone on your computer.
In addition, the program lets you use the Dialpad service to make calls from a PC and import customer phone lists as well as file management.
Check out how to connect your phone and PC to send messages as well as files:
Step 1. Install AirDroid Personal Desktop Client and AirDroid mobile app on the respective devices. Log in with your AirDroid account on both devices.
Step 2. From the Personal app, tap your computer's name under My Devices
Step 3. Once the devices are connected, hit the File Transfer option > attachment icon. Then, select the files you want to transfer or tap the message you need to send.
Final Remarks
This article has taught you how to enable iMessage on iPhone 13. Now, you no longer have to face any issues in chatting with your friends and family from any of your Apple devices through iMessage. Also, you can enable the iMessage in iCloud to back up your conversations as well as sync them across all your devices.
If you want a more effective service like iMessage, that can work on all platforms and devices, then use AirDroid Personal. This tool allows you to
FAQs
We have answered some common queries of users.
1. What's iMessage?
iMessage is an instant messaging service developed solely for Apple devices.
2. When iMessage turns green?
If a green message bubble appears - instead of a blue one – it indicates the message was sent as a standard SMS message rather than an iMessage. The reason could be either iMessage is turned off on your device or on the recipient's device.
3. How long to activate iMessage?
It might take up to 24 hours to activate iMessage.
Was This Page Helpful?