Apple Music vs. iTunes – Is Apple Music the Same as iTunes?
Undoubtedly, for many years, iTunes was the number one music platform for millions of people. It began with the iPod, which used software to organize and transfer music to and from your computer and was the main store for buying digital music for iPods too.
That continued in the early days of the iPhone, too, with the iTunes music player becoming the hub for all digital music use for Apple device users. But over the years how we consume digital music has changed quite significantly, and like Netflix and so on, the idea of a subscription service that gives access to millions of different tunes is more popular than outright ownership.
That is why Apple introduced Apple Music, offering a $9.99 subscription service for music on the go.
But which is right for you, and what is the difference between iTunes and Apple Music? We are going to take a deeper look and find out.

Apple Music Vs. iTunes, What Are the Differences?
Although the latest version of macOS has removed iTunes as a standalone software, for those still running app older app, iTunes became your hub for buying and listening to digital music, podcasts acription, Apple Music offers access to million if you have a subscriptions of songs, but how do they compare?
Summary of Apple Music vs. iTunes
| | Apple Music | iTunes |
| --- | --- | --- |
| Cost | From $9.99/ month | Free |
| Library | Over 40 Million Songs | Restricte your own purchases |
| Access | Streaming or digital files | Digital files only |
| Podcasts | Yes, via Apple Podcasts | Built In |
| Music Management | No | Allows you to copy your music files to any compatible connected device |
| Sharing | Share playlists and music with other subscribers | No |
| Store | No | iTunes Store is grated into App |
Functionality
Apple Music is a complete music streaming service, but it can do more than that too. First and foremost, its most important featucatalog catalogue of music you gain access to by paying your subscription. With over 40 mil,lion songs it provides music for every taste across every genre of music imaginable. You can create playlists or select the curated playlists for new music Apple put out every week, or just browse for something you are in the mood for.
Music is streamed directly as you listen, but you can download your playlists for offline listening, such as when running for instance. Apple Music can also play music files you already have, such as your iTunes purchases, and your podcasts can be played through Apple Podcasts, which is a component of Apple Music.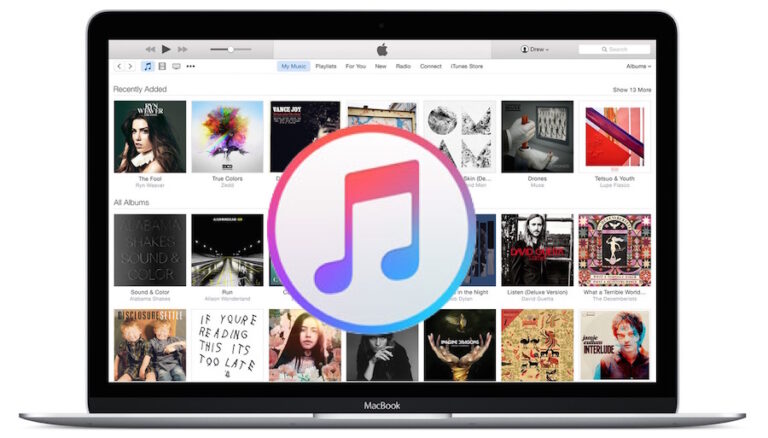 However, iTunes is a very different, so if you are asked if Apple Music is the same as iTunes, the answer is no. At the heart of the difference is the source of the music. Apple Music is mostly focused on strecatalogt vast catalogue of over 40 million songs, whereas iTunes is all about the music you own. It can't stream music like Apple Music, instead, it requires the actual digital music file to be on the device you are using iTunes on.
For many people, this is all the songs they purchased through the iTunes sthe ability to convert your CDs into digital music, but what made iTunes so important at the beginning of the switch to digigital too. This was built into iTunes and still is. Insert a music CD into a drive to your computer, whicher, and it can automatically rip the songs into a digiat for you. The other aspect of this is the ability to manage your music files.
So, if you want to add your music, whether purchased or ripped from a CD, onto your iPod or these days an iPhone, iTunes handled that for you too.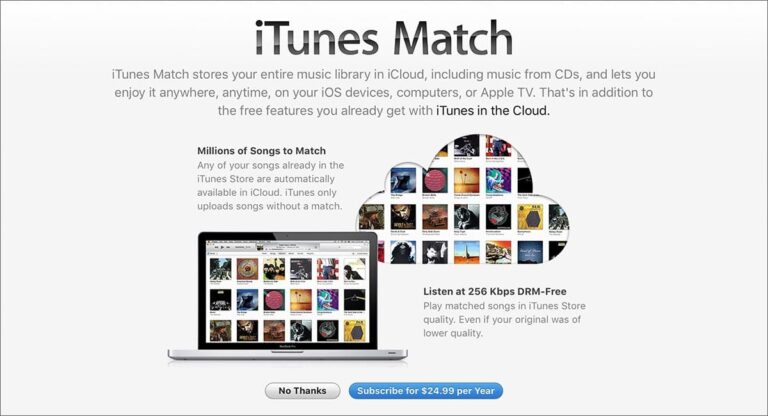 With iTunes, you can create playlists and so on too, but of course, you are always restricted to the physical music you actually own, rather than a massive catalogue of tunes from the crowd. There are other features with iTunes including a matching service that ensures you can listen to songs even if you bought them from a rival store such as Amazon. This still works, although it is a little different. When you look at iTunes Match v Apple Music as an alternative, Apple Music offers a completely integrated version, you don't have to do anything to get your music into your Apple Music library, making it a more user-friendly option.
Ownership and Cost
The biggest difference between iTunes and Apple Music then is found here when we look at ownership and cost. Whether on PC or Mac, iTunes has always been a free app. Although it has now been removed in the latest macOS update, it is still available as an app for Windows PCs.
Apple Music, on the other hand, is a hybrid. You can use Apple Music on your Mac to play the music you own without any additional cost, like iTunes. However, to get the most from Apple Music, you need a subscription. This gives you access to all the music in the catalogue, over 40 million songs, allowing you to stream them to any device.
Subscriptions cost $9.99 a month, with a family option for $14.99 that gives you access to the service for up to 6 people.
Importantly, you never own any of the music from that catalogue, if you stop paying the subscription, you can't play that music, even the playlists you have downloaded.
Personalization and Sharing
Being able to personalize your music experience can make a huge difference to your enjoyment, and both options give you ways to do this. With iTunes, you can create custom playlists from your music collection, as you can in Apple Music, but of course, the restriction is always that in iTunes, you only have access to the music you have purchased and own.
Today, sharing our discoveries and things we enjoy is part of life, social media has transformed how we interact with friends all over the world. With Apple Music, you can quickly share your playlists with other Apple Music subscribers, so they can enjoy the same music you have found. However, because iTunes relies on having the digital music files themselves, it is not possible to share a playlist, making iTunes a very solo sort of experience.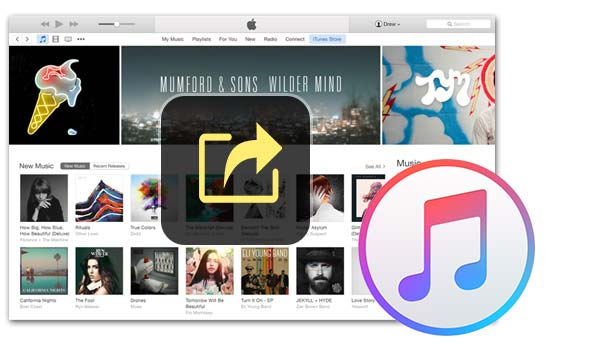 Accessibility
The technology they use makes accessing these apps quite different too. iTunes relies on having the actual digital file for each tune available in order to play it. When you use the iTunes store to purchase music, it is automatically downloaded onto your computer so you can play it. If you use iTunes to rip tracks from your purchased CDs or DVDs, it adds them into your library as digital files as well.
If you then want to play that music on other devices, your iPhone for instance, you must copy all the files you want to play into the iTunes library on that device too. Happily, iTunes can handle this for you, but it does mean that you have to transfer a lot of data if you want to enjoy a large library of music on the go. You also have to buy it all too, which can be expensive.
By contrast, Apple Music is primarily focused on streaming music. With your subscription, you can stream on your phone, computer and iPad, wherever you may be. As long as you have an internet connection, you can stream a playlist or individual song, whatever you wish.
However, Apple Music can also download playlists for offline use too and can play your entire iTunes catalogue in the latest version of macOS. It is important to remember though that music you access through your subscription, even playlists that you download, are only accessible while you remain subscribed. If you stop paying, you cannot access them any longer. Your iTunes purchases are yours, you will never lose access to them.
Transferring iTunes Library to Apple Music
So as we see, if you were wondering if iTunes is now Apple Music, the answer is no. They are different things, although Apple Music is still maturing as a product and incorporating many things iTunes does. But at the heart, these are two different approaches to music. One is focused on music ownership, and one is on a subscription streaming service.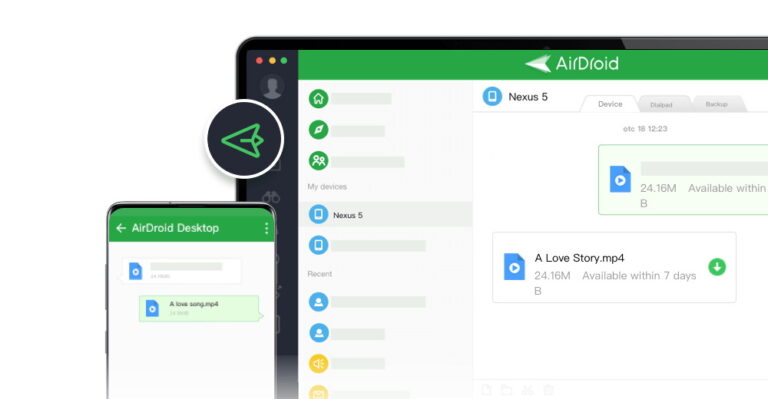 Having said that, Apple Music is more than streaming, and while there are many options as an alternative music player to iTunes, Apple Music has a lot going for it. But no matter how good Apple Music becomes, with iTunes not playing music for you, you have lost some functionality, especially the ability to move your music library to other devices and so on. If you are wondering why won't my downloaded music play on iTunes any more, then there is an answer. Airdroid Personal is a great option and the best iPhone music transfer app around. When my iTunes music won't play, just switch to Airdroid Personal to get your music library onto your device quickly and easily. It makes it easy to import the iTunes library to Apple Music too.
FAQ
Can I still use iTunes instead of apple music?
Yes, as long as you don't update your macOS to Catalina or above, as this removes iTunes automatically. You can carry on using the Windows app for iTunes as normal.
How many devices can I add to AirDroid Personal?
Yes, your iTunes gift cards will add credit to your account that you can use for Apple Music subscriptions and other Apple services.
Can you use an iTunes gift card for apple music?
Windows media player will play most types of an audio file, so should play your iTunes music. Airdroid Personal can help you switch players.
Can I add iTunes music to the Windows media player?
As a FREE user, you can add up to 2 devices to your AirDroid Personal account, which may be either Android or iOS. As a Premium user, you can add up to 3 devices for FREE and pay for any additional 4th to 10th devices. Beyond 10 devices, it's highly recommended that you sign up for AirDroid Business.
Was This Page Helpful?