Is Teamviewer Safe for Personal and Business Use? Everything About It!
Read the blog to discover the answer to "Is Teamviewer Safe?" and more.
In today's hybrid world, we often need to connect to a friend, colleague, or any other person in remote settings. Unlike in the past, you don't have to take your laptop or computer to a technician to remove technical errors. Instead, you can turn on the remote access in a few minutes, and the technician will get access to your device. He will remove the technical error, and you're good to go.
Similarly, you must collaborate with teams, consultants, and colleagues in professional settings on different projects. Information dissemination, in-app collaborations, etc., are also done using remote access software.

In today's article, we will discuss Teamviewer, a remote access software you must have heard about or used at some point. However, several personal and professional users have reported security and safety concerns regarding Teamviewer software. We will discuss these issues in detail, how to overcome the risks, and the best alternative of Teamviewer for remote access. So let's get into it.
What is Teamviewer?
Teamviewer is a remote access software that allows you remote connectivity with anyone not physically present in your geographical location. It is Germany-based computer software released in 2005 for the first time. The company has gradually added functionalities and capabilities to the software.
Teamviewer has over 2 billion devices registered, showing the volume of professional and personal users relying on Teamviewer for remote connectivity and access. Non-commercial users can use the software without any charges or subscription fees. However, enterprise users intending to use the software for professional use have to pay a subscription fee for remote access software.
Is Teamviewer Safe for Personal And Business Use?
We will not wander here and there. Instead, we will get straight to the topic of the safety of Teamviewer for personal and professional users.
Is Teamviewer Safe? The answer depends on what you're referring to. Theory or practical.
In theory, Teamviewer is a safe software for remote access and connectivity. According to the company's declarations, all versions of Teamviewer are enabled with full encryption. The software encryption uses 4096bit RSA private/public key exchange and 256 Bit AES session encoding. It implies that it is not each to break or hack the 4096 key.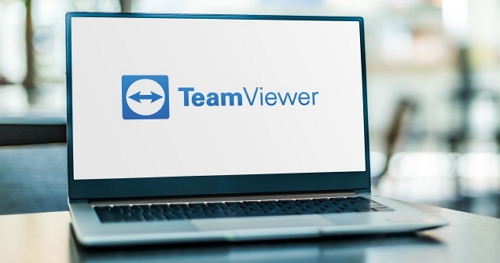 It enhances the security of the software and software users. The 256 Bit AES encoding means that you can turn on two-factor authentication and prevent unauthorized access to your Teamviewer accounts.
Practical? Well, it might not be as secure as people do not follow the recommended settings and privacy measures, making them vulnerable to unauthorized logins and security breaches. Besides, some notable events have occurred regarding Teamviewer's security breaches and disclosures.
History of Teamviewer Security Breaches
Here are the recent events related to the security breaches of Teamviewer Security:
2010
In 2010, the security risks of Teamviewer were reported that implying untrusted search path vulnerability. Version 5.0.8703 was vulnerable to attackers making DLL attacks with Trojan horses.
2018
Yet another security risk was highlighted in 2018 that affected all software versions through 13.1.1548. The security risk implied that the passwords stored in Unicode format in the application's process memory were vulnerable to attackers who could exploit the access even when the machine was disconnected.
2020
In 2020, a new security issue regarding passwords on Windows versions of Teamviewer was highlighted. It implied that the hackers could crack passwords and gain access to the company's systems.
What Are Security Risks Involved in Using Teamviewer?
The security risks usually involved regarding Teamviewer usage for personal and professional use are as follows:
Malicious Internal Actors
One of the risks associated with Teamviewer security is malicious internal actors. It implies inside attacks that use the compromised credentials and causes damage to the computing environment. Therefore, users using default or simple passwords are most vulnerable to this security risk. Most commonly, malicious colleagues exploit the security of such accounts.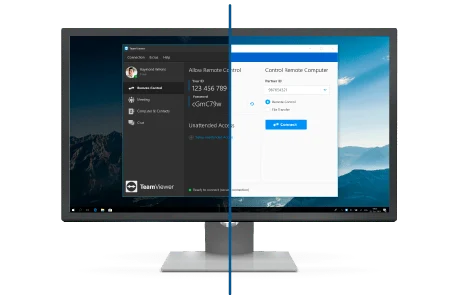 Compromised Credentials
Many users are exploited to compromise credentials when they share the details with others via emails or text messages. Therefore, you should not expose yourself to this risk by not sharing your passwords with colleagues or others.
Zero-Day Vulnerabilities
Zero-Day vulnerabilities can also be a big security risk for Teamviewer users. Therefore, you should set long and strong passwords to protect your machine and application.
How To Reduce Security Risks Of Teamviewer?
We have already answered the questions like 'Is Teamviewer safe for Personal Use?' and 'Is Teamviewer Safe for Business Use?
Here are tips for Teamviewer users on how to reduce the security risks of Teamviewer and overcome unauthorized attacks:
Regularly Update Your Teamviewer App
When you don't update your application regularly, it makes you vulnerable to scammers and hackers. Every update from the company enhances the security and updates the security protocols that make the application unbeatable for hackers and exploiters.
Since Teamviewer is vulnerable to hackers, the company invests a lot in looking for and covering the loopholes that can be easily exploited. The job to be done at your end is to update the Teamviewer app to protect yourself from vulnerabilities regularly. Always install the updated version of the application on your device.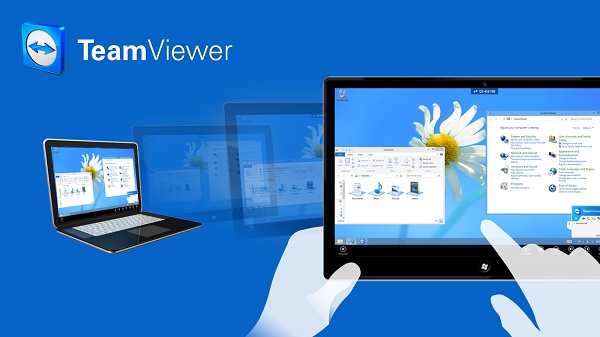 Don't Keep Your Sessions Active After Use
As Teamviewer is vulnerable to unauthorized usage and attacks, it's advisable not to keep the program running constantly. If you don't want third parties to access your device, run the application only when needed.
Besides, once you have completed the job on the Teamviewer app, terminate the software and end the access until you want to connect the app again. This practice is advisable not only for protecting yourself from unauthorized users. However, you can add verified users to the list so that other users can continue their access.
Use Strong Password
As mentioned earlier, the Teamviewer app has been exploited for several security risks and vulnerabilities. Most of the risks are associated with password breaches and compromised credentials. Therefore, a strong password that unauthorized users can't crack is suggested. It is rightly said that your online security entirely depends on how strong a password you have set.
Tip: Don't use the same or easy-to-guess password on multiple sites.
Update The Trusted Users List
As we have already mentioned, you should not keep your sessions active all the time as they make you vulnerable to third-party attacks. However, several users on your platform might need access to continue their work. Therefore, you should update and verify the trusted users list. As a result, when authorized users request connections with IP addresses, they are granted access.
Use VPN
Using VPN can also solve some security problems by adding an extra layer of security to your Teamviewer. Although Teamviewer has an in-built VPN, its functionality is different from a regular VPN. Therefore, a traditional VPN routes traffic via a different server to your ISP. Therefore, it will make your activity harder to track and make your connections secure and safe.
Disable Easy Access
Teamviewer has an in-built Easy Access feature that allows you to set up easy access for certain devices. This feature removes the need to enter a password for every login session. Instead, the user ID is verified, and access is allowed to the users.
Although it's an in-built app feature, you become vulnerable to attacks and unauthorized logins. Therefore, we suggest disabling the Easy Access feature to secure your Teamviewer account.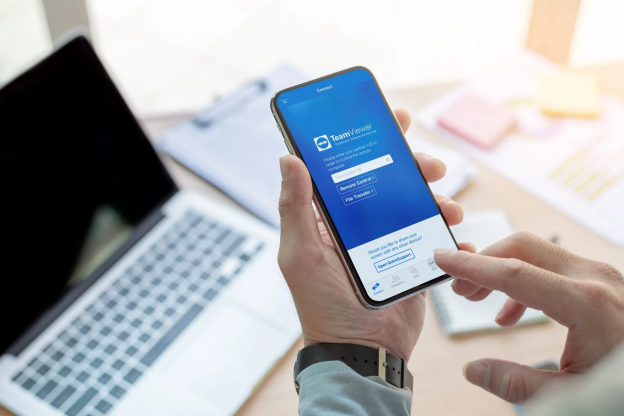 Use Two-Factor Authentication
The Teamviewer app has 256-bit AES encoding, allowing you to set up two-factor authentication on your account. We highly recommend using two-factor authentication for your account. 2FA can be turned on the compatible app like Google Authenticator. When you have enabled 2FA, the user will be required to verify the identity in the authentication app before the connection is established.
Blacklisting and Whitelisting
Users should create blacklists and whitelists to control machine access via Teamviewer. The users in the whitelist have limited access to specific users, and the users in the blacklist are denied access to the account to avoid security risks.
Safe Alternative To Teamviewer: AirDroid
We have already discussed tips to overcome the Teamviewer security and privacy risks. However, there is also an alternative to Teamviewer for more secure and safe access to different devices.
AirDroid Personal is a remote-access software that allows users to access remote device screens, get remote access to the devices, and collaborate with the users via text or voice call. The main features of AirDroid Remote Support are as follows: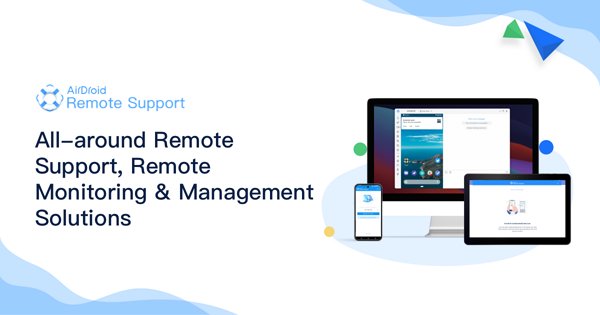 Key features of AirDroid Remote Support
Easy to connect with your friends and family with a unique 9-digit code
Real-time screen sharing with AirDroid Remote Support
On-screen gestures and direct control to remote devices
Flexible communication with the users via text and voice calls to clarify the situations or solve the technical problems
You can download and install the AirDroid Remote Support app on your Mac, Windows, Android, or iOS devices. It solves question like 'Is Teamviewer safe?' or ' Is Teamviewer safe for business use?' and overcome all the Teamviewer security and privacy risks.
Conclusion
After reviewing the article, you would have found answers to 'Is Teamviewer safe?' However, we recommend installing a more secure and safe AirDroid Remote Support software on different operating systems.
Check AirDroid Remote Support software and check user guides to use the app.
Was This Page Helpful?