Top 11 WhatsApp Trackers to Track WhatsApp All-Around
WhatsApp is a messenger app available in different regions of the world. It is also free for download and use. It is an alternative communication method with saved contacts on your device, provided they have a WhatsApp account.
WhatsApp trackers are tracker apps for tracking WhatsApp activities. These tracker apps are available for download on your device. Some may need to be downloaded on the target device. While some track WhatsApp locations and monitor chats alone. Others track online notifications and last seen.
This post contains the top 11 WhatsApp trackers all-around. Read on to discover more!
Part 1. What You May Want to Track on WhatsApp
Live location, chats, last seen, and online notifications are the four major things you may want to track on WhatsApp. Before now, the option of WhatsApp tracking was to use the app itself. But the details are obscure. In other words, there is a limit to what you can see on the target user's WhatsApp, hence, a WhatsApp tracker.
At a superficial level, the WhatsApp tracker monitors online status, messages, usage, and online activity. The idea behind WhatsApp online tracker is to increase productivity. It does that by secretly updating the target user's routine daily. In the end, comparisons are made to conclude.
Part 2. AirDroid All-in-one WhatsApp Tracker
AirDroid Parental Control app can also be used as a one-stop WhatsApp tracker. It monitors online notifications, last seen, location, usage, and chats. It is available for free and offers more than just Whatapp monitoring.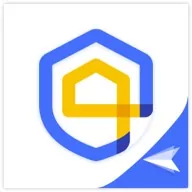 Some of its pros include;
Notify you instantly of anything message or call on the target device's WhatsApp
Record audio of WhatsApp calls or listen to the calls from your phone
Remotely see kids' phones when they are using WhatsApp or other apps
Monitor how long kids have used WhatsApp and when they are using WhatsApp
Schedule when and how long kids can use the WhatsApp app.
Besides its all-in-one WhatsApp tracking features. AirDroid WhatsApp tracker is our overall best because;
Real-time location tracking
It can track the real-time location with GPS. You can also set safe zones and get instant alerts.
Remote Camera
Its remote camera feature gives access to the target device's camera without the owner knowing. You can take pictures and make videos with the target device from your end (anywhere and anytime).
Monitor Social App
It can also monitor other social media apps such as Snapchat, telegram, Twitter, Instagram, Viber, WeChat, etc.
Easy to use and reliable
It is easy to use and developed by AirDroid, which many authoritative media have recommended.
Part 3. 6 Best WhatsApp Online Tracker App for Online Notification and Last Seen
1ChatWatch
ChatWatch uses information from WhatsApp, mainly online notifications and last seen, to track activity. This information can estimate/tell things about the target user, like how frequently they use the app. The funny thing is that the app can simultaneously analyze the data of two target users to see if they have been texting.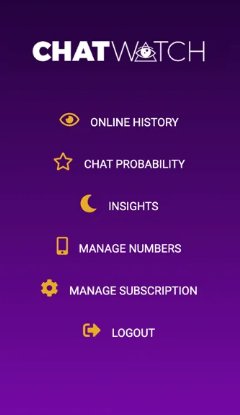 The app is exclusively for Android users and is easy to use. You need to enter the WhatsApp number of the target user on ChatWatch to see their online and offline time. ChatWatch tracks two or more WhatsApp numbers depending on your subscription.
Features
Instant notification when the target user comes online or login late at night.
Comprehensive timeline to track online history and last seen accurately
Predict the possibility of two of your contacts chatting with each other. It makes comparisons based on a coincidence of their online activity.
It gives an insight into how much sleep time the target user gets daily.
2WaStat WhatsApp Tracker
WaStat is another WhatsApp online tracker that gives online notifications and monitors last seen. It runs on the Android operating system and is very easy to use. Just get the app from the play store, and tap the top right corner of the screen to add the person's name to the track.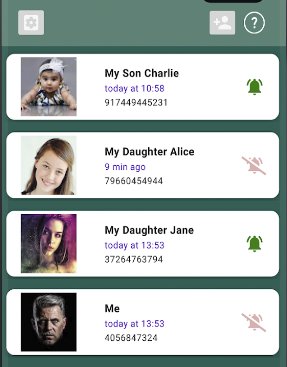 You immediately get a notification when they come online. It displays the time intervals in a clock view. Customer support is available to help track WhatsApp online status in the shortest period. Recently, the app added offline notification and support animation.
Features
It shows active hours
It tracks and shows notifications and statistics for the last 30 days.
It monitors up to 10 contacts simultaneously
Instant alert if the target user comes online
3Chat Track Online Tracker
Another best WhatsApp online tracker app for online notification and last seen is Chat Track online tracker. It is a free productivity category app. It tracks last seen with instant notification for parental monitoring. The notification is detailed with 24 hours, seven days a week coverage.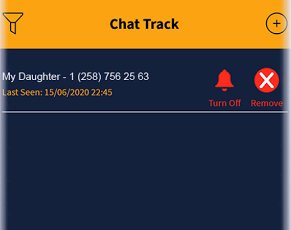 Chat Track tracks "last seen" in just a few clicks. Just tap on the + icon at the top of the page and add the target number. Set the tracking period and wait for notifications.
4WaLog
WaLog online last seen tracker is an advanced WhatsApp online tracker for last seen and notification. It tells you how much time your kids spend on WhatsApp or if they are spending time on WhatsApp instead of sleeping on a school night. With WaLog, you can follow their last seen and receive notifications when they come online or offline. WaLog is an iOS-supported tracker.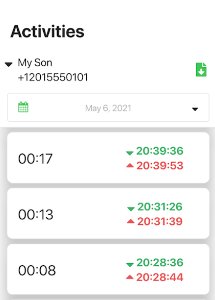 Features
Online/offline notification
Tracks more than one person at a time
Detailed analysis and tracking reports
24/7 customer support on the app
Compare data and report for two different numbers
5Whatster Screen Time Tracker
Whatster Screen Time Tracker is an app-based tracker under the productivity category. It can track online activities and notifications simultaneously. The user gets instant push notifications when the allowed time to use WhatsApp is exceeded. Whatster doesn't work only on WhatsApp. It tracks other social media and online messengers. You can add up to 10 profiles simultaneously.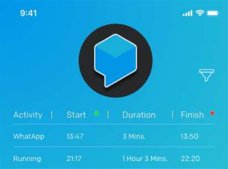 Features
Productivity control
Hourly, daily, and detailed weekly reports
24/7 in-app customer support to simplify the app use
You can add up to 10 numbers to track their online status
Free app update to enhance performance
Simple and easy user interface
Unlimited notification
AI-based photo suggestion features
6OnlineNotify
Another WhatsApp "last seen" tracker for iOS devices is OnlineNotify. It runs on both iPhones and iPads. Suppose you are tired of waiting for contacts to come online on WhatsApp. In that case, you can track their online activity with OnlineNotify. It keeps you updated about their online/offline status. This way, you know what time of the day to chat with them. But for it to work. WhatsApp needs to run in the background with a good internet connection.

Features
Get notified inside/outside of WhatsApp
Get notified when the target users start typing or recording audio messages
Get notified when the target user has read the WhatsApp message you send to them
Customize the contact
Replace status with last seen
Add an indication to online users in your chat list
Part 4. 3 Best WhatsApp Location Tracker and Chat Monitor
1FoneWatcher For WhatsApp
FoneWatcher is a practical and reliable location tracker and chat monitor for WhatsApp. It is compatible with the latest iOS and Android operating systems. It has several monitoring features. FoneWatcher tracks the real-time location and exports it. It also manages app activities, including other social media apps. It monitors iCloud for iOS users. It syncs, export, and download data from iCloud, all with top-level encryption.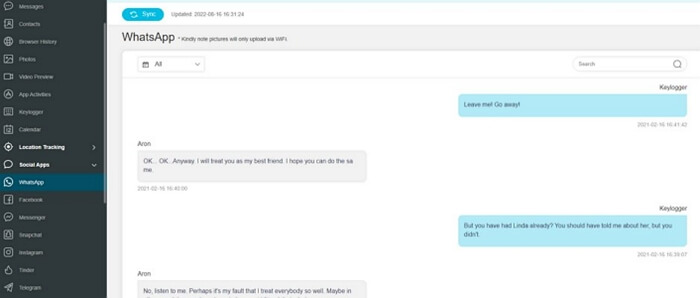 Features
Tracks/monitors WhatsApp chats
Monitors media messages sent/received on WhatsApp
View WhatsApp status update
Take a screenshot of notifications on WhatsApp
Record WhatsApp audio messages and call
Export WhatsApp data
24/7 customer service for a good customer experience
2eyeZy WhatsApp Monitoring
eyeZy is a WhatsApp online tracker for location and chat monitoring online activities on almost all messenger apps. It is supported by Android and iOS operating systems. It allows you to monitor more than one WhatsApp contact at once. Tracking is accurate and non-chaotic.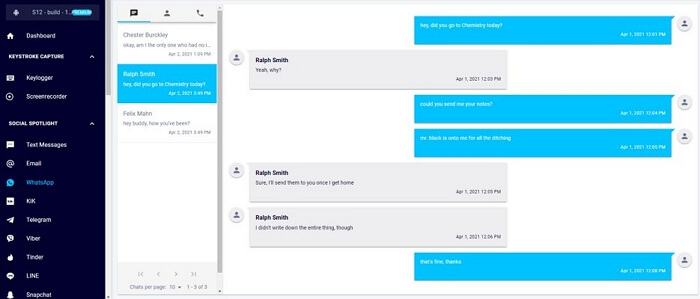 Features
It gives real-time GPS location
It tracks WI-FI networks and gives advanced network analysis
See the full past location of the target contact
Customize geofenced zones
Get notified on location and movement, including arrival time
See WhatsApp contact and chat list of the target user
Alert button to get help when the target user needs help
3TrackMyFone WhatsApp Monitoring
TrackMyFone WhatsApp Monitoring is a location and chat monitor used by parents and sometimes employers. It remotely tracks real-time WhatsApp location and can also remotely lock or wipe a phone. TrackMyFone gives access to chats and multimedia messages on WhatsApp. It is compatible with Android and iOS devices.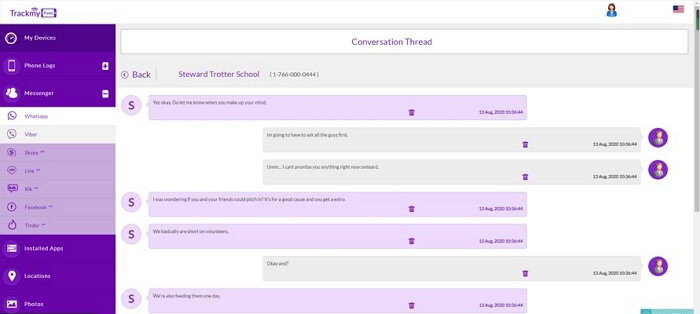 Features
Control screen time to improve productivity
Manage other social media and messenger apps
Geofencing to mark unsafe locations
Get instant alerts from the target device
Monitor WhatsApp calls (video & audio) and device calls
It has over 30 tracking features
24/7 live chats customer support
Part 5. Track WhatsApp Number with Phone Number Tracker
Phone Number Tracker is a free online mobile number tracker for tracking WhatsApp numbers. You just need to choose the country and enter the number you want to track, then the website will show you all the details.

Final Thoughts
WhatsApp is a popular app. Due to its popularity, there are several WhatsApp tracker apps available. Each of them with a specific feature they can track. But to have an all-around WhatsApp tracker, you need an app that tracks, if not all, most WhatsApp features, from the last seen to chats, calls, and audio messages.
No better app to do so than AirDroid WhatsApp online tracker. It is an all-around tracker for social media monitoring and app management. It also has other features that make it the best parental control app.
AirDroid WhatsApp tracker is available for free. Click here to try it today!
Hottest Questions Related to Track WhatsApp
How Can I See Someone's WhatsApp Activity Online?
There are ways to see someone's WhatsApp activity online. You can check their last seen, status, or live location. The frequency with which they update their status or come online clearly indicates their online activity. A user who stays online often will update their status more or will seldom be offline. If you have access to their phone, you can sync it with your PC via the WhatsApp web.
What Is The Best WhatsApp Online Tracker?
The best WhatsApp online tracker is the parental control app. These apps allow you to track target users without holding their phones or knowing them. It allows you have a form of control over their WhatsApp. You will have unrestricted access to their chat and other notifications. All you have to do is have the app installed on your phone.
How Can I Track Someone On WhatsApp?
You can track someone on WhatsApp through the web or a parental control app. When you visit the web version, a QR code is provided for you to scan. Doing that will sync the PC to the mobile device. All chats received or sent will be seen on the WhatsApp web version. Tracking a person by scanning the QR code is not always without resistance. Parental control apps allow you to track WhatsApp online without a glitch. Most of them run in stealth mode, and you don't need permission to track their WhatsApp.
Which Is The Best Free WhatsApp Tracker?
AirDroid is the best free WhatsApp tracker. It is a parental control app with all tracking features available for free. It is a one-stop shop tracker that monitors online notifications, last seen, location, and chats. It offers more than just Whatapp monitoring. It also tracks all social media apps like Instagram, Snapchat, Twitter, Wechat, Viber, Line, etc. Besides that, it tracks location, monitors browsing history, and calls and text messages.
What is WhatsApp's
WhatsApp "last seen" trackers are tracker apps that monitor how often a target user comes online on WhatsApp. The "last seen" is the last time the account user came online. WhatsApp has this feature, and last seen trackers take advantage of it for WhatsApp tracking. The last seen analysis predicts when the target user can come online and how often they use WhatsApp.
Was This Page Helpful?