3 Proven Ways to Track WhatsApp Messages for Free
Tracking WhatsApp messages could be tricky and essential. It is tricky because Meta (Facebook), the parent company of WhatsApp, does not want you to invade their user's privacy. However, it can be significant for parents, spouses, employers, etc.
The information shared on WhatsApp can be very sensitive. That is why parents can use the information to prevent their kids from cyberbullying and other online dangers. Spouses can find out secrets about their partners. Employers can pinpoint staff sharing sensitive company secrets, etc.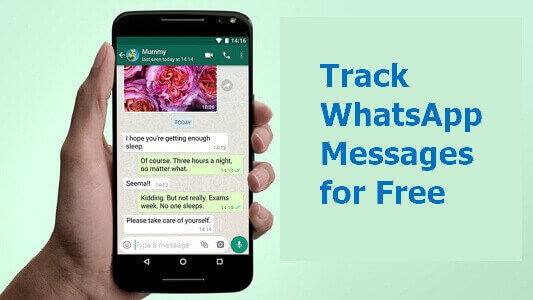 These reasons inform the high cost of spy apps that track WhatsApp messages. But in this article, we will show you how to track WhatsApp messages for free.
Part 1. How to Track WhatsApp Messages for Free
While it may be tricky to track WhatsApp messages for free, some features on the app make it possible. Alongside those WhatsApp features that make tracking WhatsApp messages accessible, there are also free third-party spy apps. In this section, you will find features of these three methods, their pros, cons, and steps.
1WhatsApp Web
To reduce the autonomy of using only one device to access WhatsApp messages, Meta (as at then Facebook) introduced WhatsApp Web. The primary function of the WhatsApp web is that you can use WhatsApp on your PC and multiple devices. It shares all the same features as the WhatsApp app on your Android and iPhone mobile. To use it, visit the website on your browser. The page will show you instructions to set up WhatsApp Web on a PC.
Pros
It is free.
It makes office access to the same WhatsApp account easy.
WhatsApp media download is pretty straightforward.
Cons
You need the phone where the account is set up to set it up on other devices.
It is restricted to only PC.
2AirDroid WhatsApp Messages Tracker
AirDroid Parental Control is a phone monitoring app that is a bespoke solution for parents. They can use it to track WhatsApp messages for free on their kids' devices. It is a reliable remote tracking WhatsApp and other social media apps.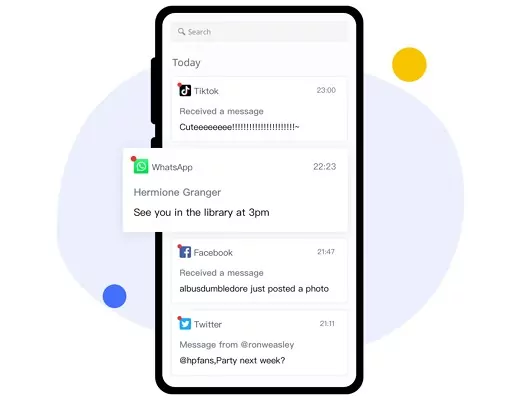 Furthermore, you can use the app to monitor your kids' and family members' physical location and online activities. It will give you their locations in real-time. When they are online, you can monitor what they are doing on WhatsApp without their knowledge.
You can even get notifications on your phone about the target phone. Some other incredible features and benefits of AirDroid Parental Controls are highlighted below.
Monitor kids' WhatsApp messages and activities in real-time.
Schedule when and how long you want your kid to access WhatsApp.
View your kids' daily phone activities on WhatsApp.
Remotely watch and hear what is happening around your kids.
Track your kids' current location and get alerts when your child enters or leaves the geo-fenced zones.
3WhatsApp Web Scan
You can use a third-party solution to gain access to a WhatsApp account. Some of these solutions use every WhatsApp account's unique bar code. Hence, the code is scanned, and the account is set up on other mobile devices. An example of this solution is WhatsApp Web Scan. It is available for download on Google Play Store and Apple App Store on Android and iPhones, respectively.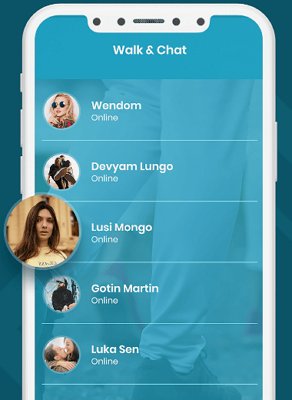 Pros
It makes tracking WhatsApp messages on another mobile device easy.
You can set up about four different devices with an account.
Cons
Its connectivity is not guaranteed because it breaks off often.
You need to be close to the mobile device with WhatsApp.
The WhatsApp account you are tracking must be online on the smartphone before you can access it on other devices.
Part 2: Can You Track a WhatsApp Message Location?
No, you can't track the location from which a WhatsApp message was sent. However, WhatsApp has a location-sharing feature. This feature requires the sender to share their location with you after sending a message. If you are tracking the account through WhatsApp Web or Web Scan, you can use this feature without the person knowing. Our tracking app, AirDroid Parental Control, can also track your kid's location secretly.
Part 3: How to Track Deleted Messages on WhatsApp
Every message or chat, like SMS, email, or WhatsApp, has source and destination codes. If you can access these codes, you will be able to trace the message. You can use access code to track deleted messages without breaking encryption or privacy policy. Some third-party apps allow you t see deleted WhatsApp messages without the code.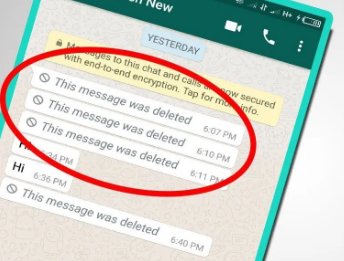 Part 4: How to Track Forwarded Messages in WhatsApp
There is a search feature that you can use to track forward messages in WhatsApp. However, it is still under testing and not yet available to all users. This search feature uploads the forward message on Google to see the page where it was transferred.
The natural tracking feature on WhatsApp lets users know how often the message has been forwarded. When you select the message, you will see an info icon represented by "i" at the top of the screen. From there, you will know how often the content has been forwarded.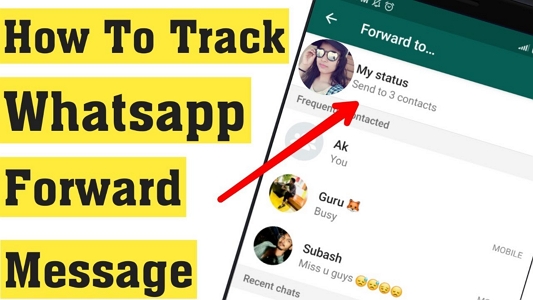 Part 5: Can WhatsApp Calls Be Tracked?
No, you cannot track WhatsApp calls. The end-to-end encryption of your WhatsApp call prevents it from being recorded. Hence, your conversations are exchanged in code, making tracking difficult.
Final Words
Various security reasons encourage tracking WhatsApp messages. However, that does not mean you have to break the bank. You can track WhatsApp messages for free on your PC or mobile device. There are three methods that you can employ in this article.
These methods are very effective because the target phone owner will not know that you are tracing their WhatsApp messages. However, you cannot track calls on WhatsApp. But WhatsApp allows you to track forwarded messages and deleted messages.
Hottest Question Related to Track WhatsApp Messages
Q 1. Is There Any Free WhatsApp Tracker?
Yes, there are free WhatsApp trackers. One such example is the WhatsApp Web Scan. Additionally, you can use our proven software solution, AirDroid Parental Control.
Q 2. Can I See Someone Else WhatsApp Messages?
Yes, by using any of the three tracking methods shown above, you can see someone else WhatsApp message. Often, it can be seen on your PC or another mobile device.
Q 3. How Can I Track Someone's WhatsApp Activity?
You can track someone's WhatsApp activity by using a tracking app. Alternatively, you track someone's WhatsApp activity by login into the account on another device, either PC or mobile.
Q 4. Can I Track WhatsApp Messages Without Rooting?
Yes, without rooting a phone, you can track WhatsApp messages. Many third-party apps request that users root their devices before they can track their WhatsApp messages. But with AirDroid Parental Control, you do not need to root your device.
Q 5. Can I Track WhatsApp Messages free Without Installing It on the Target Phone?
Yes, you can. Installing on a target phone requires looking for an open window when the person does not know what you are doing on their phone. The probability of getting caught is very high. However, a quick scan to set up your PC or alternative mobile phone tracking can replace installing on a target phone.
Was This Page Helpful?