How Do I Track My Q Link Phone - New Order or Lost Phone
Q Link Wireless is a company that helps people get the federal program Lifeline, which is not transferable. You must be eligible to enroll. Lifeline support is limited to one per home, whether you have a landline, a cell phone, or broadband.
If you want to track your Q Link phone, whether for a new order or in case it was lost, this post will give you a detailed guide.
Part 1. How Do I Track My Q Link Phone Order
If you just ordered something from Q Link Wireless, you will get an email with your tracking number once your package has shipped. You can also log in to your My Q Link account to find your tracking number. Click on the tracking number in your account overview to see where your package is at any given time.
If your tracking information says the package was delivered, but you haven't gotten your Q Link phone yet, don't hesitate to contact customer service immediately. You can call Customer Service at 1-855-754-6543 or click here to send an email.
Make sure to give your information exactly as it is on your Q Link Wireless account and be clear about the problem. The Customer Support team may need up to 72 hours to work on your request.
Part 2. How Do I Track My Lost Q Link Phone
There's a 56% chance that you're reading this on the phone. At this point, many of us have our phones pretty much stuck to our hands. When you're bored, you probably stare at a small, glowing rectangle instead of doing anything else. Because of this, it's always so frustrating to lose something.
You JUST held it! Where might it have ended up?
Accidents can happen to anyone, no matter how careful they are. Things get lost or even stolen, like smartphones that are so important. So, we decided enough was enough and wrote this helpful guide. We tend to forget where we put our phones, so this may help us.
Let's jump right in.
Track My Q Link phone with Find My
You can use the GPS built into your phone to track where it is.
iPhones can figure out where they are by using Find My iPhone. It has many features that make it easier to find, like the ability to play sounds or show where it is.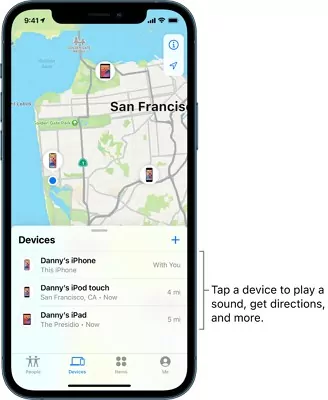 The user's Google Account also has a "Find My Device." You can use it to find a lost device, erase its memory from afar, or make it play sounds. It must be connected to a WiFi or mobile network and signed in to a Google account.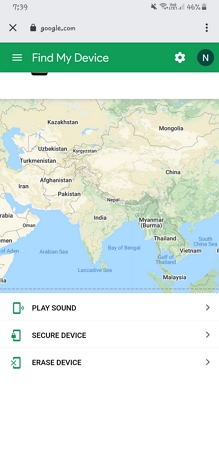 Reporting My Q Link Wireless Phone Lost or Stolen
If you lose your phone, don't worry. Try to find the problem with a few different programs before you tell anyone about it. You should go to the police station as soon as possible if you can't find it. It might not seem like an emergency if you lose your Q link wireless phone, but it will help you file a police report.
You may need the report to file a claim with your insurance company.
Should you have saved credit cards on your phone, please tell your bank and cancel them. Change your passwords if you use the same one on more than one account. In case a thief got into your phone's sites, they can use your login information to get into your other accounts.
Tip: If you can't find the phone, you might want to buy a new one. Lucky for you, Q Link Wireless will give you one for free. To get a free smartphone and a free monthly service, you must live in a low-income household. You might also be eligible if you get help from the government.
Taking Precaution
It can be stressful to lose your phone. So, it would help if you kept it safe, so you don't have to worry about getting a new one. These tips might help you.
When you're not using your phone, make it a habit to put it back in your purse or pocket.
If you don't have to, don't use your phone in public.
If you always wear a certain accessory, like a ring, watch, or bracelet, try to link it to your phone. This way, every time you see the accessory, you'll think of your phone.
Part 3. Tracking and Monitoring Kid's Q Link Phone in Real-time
Due to the lack of safety in many places, there are problems like social unrest, shootings, and bullying. Also, the Internet has shown many more places where security can be broken. We should keep a close eye on each other to ensure they are safe and protected.
AirDroid Parental Control is a tracking app with a lot of features. It is a way for parents to keep their kids safe from personal harm online via their Q Link phones.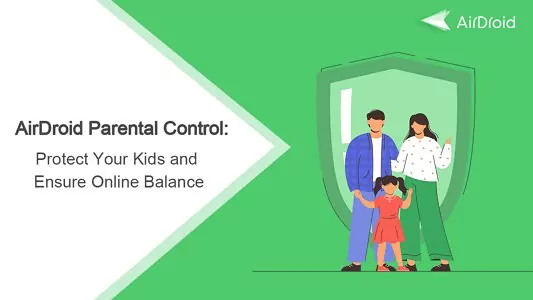 Its interface makes it easy for parents to keep track of their kids from other devices. You can use these features to turn on many functions that tell you what your child is doing on their phone.
Advantages
You can check on your child's phone from afar.
Watch what's happening online in real-time and look at a daily or weekly report.
Sync the notifications of social media apps like Facebook Messenger, Line, and WhatsApp.
Track your child's mobile phone in real-time and see where it has been.
Set geofenced zones and get instant alerts.
Set limits on how much time kids spend in front of a screen and how much they use apps.
Block or limit certain apps and new apps that aren't appropriate.
You can try it with up to 14 days of a free trial.
Conclusion
If your Q Link Wireless Phone is giving you trouble, you should call the customer service team for help. They might be able to help you if you can't figure out how to report a lost phone or use the service on a new phone.
The best way to ensure your child is safe online is to use AirDroid Parental Control. It has features that let you know where your child is at all times and anywhere. You can also listen to what is happening around the child, see where the child is, and get alerts about what the child may be doing.
More than you might have thought, right? You can try to track your child's phone for free right now by downloading an app.
Was This Page Helpful?