How to Recover Deleted Instagram Messages (2023)
Instagram has become a mainstream social media platform, with millions of users using it as a primary communication tool. Instagram direct messages allow you to connect and communicate with your followers through text, photos, and videos you take or upload from your library.
If you have accidentally deleted a message on Instagram, there is no need to panic. You can take a few simple steps to recover Instagram deleted messages. Before proceeding, ensure your Instagram application is updated to the latest version and your Phone is charged enough to retrieve the deleted messages.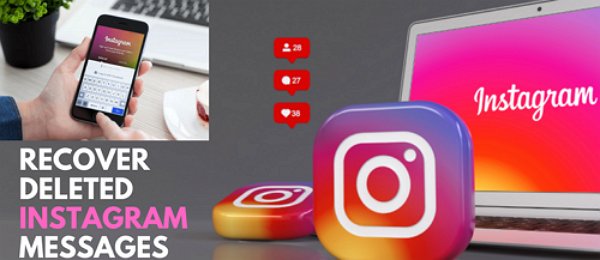 Part 1: Can You Recover Deleted Instagram Messages?
If you're an avid Instagram user, you're probably well aware that once you delete a message, it's gone forever. Or at least, that's what we thought. Recently, Instagram has rolled out a new feature named "Data Download" that allows users to recover deleted messages. This new feature is a welcome addition for many users, as it enables them to retrieve accidentally deleted messages or messages that we later regretted deleting.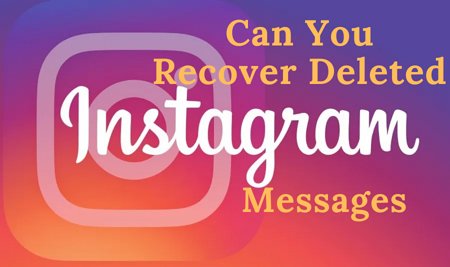 However, there are some limitations to this new feature. For example, you can only recover deleted messages within the past 24 hours. So if you delete a message older than that, you're out of luck. Additionally, this feature is only available for one-on-one messages, not group messages. Overall, this new feature from Instagram is a helpful addition, but it's not perfect.
Part 2: How to Recover Deleted Instagram Messages?
Instagram deleted messages and disappearing DMs are probably the biggest and most common problems that Instagram users face. Suppose you've reportedly deleted a message on Instagram and can't seem to find it, to your dismay. In that case, this guide is here to cover a few possible ways to recover Instagram deleted messages.
1Request Instagram Data
Instagram Data is the most commonly used method for recovering deleted messages. Although It did not bring back the deleted messages in the application but sent them via email. Here's how you can request Instagram Data to retrieve deleted messages.
Open Instagram.
Click on the Profile avatar and select Your activity.

Tap on Download your information.

Click on Request Download and enter your password.
Once you receive the email, select "Download Information" and Head to the Messages folder. There is an archive of your retrieved chats!
Note : Typically, Instagram collects and sends this data to you within 14 days, and you can only request one file every four days.
2With a Connected Facebook Account
Meta owns Facebook and Instagram, which allows users to connect their Instagram and Facebook accounts easily. Once both accounts are linked, you can search for Instagram DMs in your Facebook inbox.
Sign in to your Facebook account and make sure the Messenger application is installed.
Tap on the Messenger application on the top right side.

Search for the IG deleted messages.
Note : Instagram deleted messages cannot be retrieved if the Facebook account is not linked to Instagram.
3From Account Data (Android)
If you are using an Android device, make sure to back up your device continuously and recover data, including Instagram chats, following simple steps.
Step 1: Open your device's Settings application.
Step 2: Search and Tap on Google And select Backup.
Step 3: Tap Back up now.
Setting up your phone to back up your files automatically is recommended so that you can find your deleted Instagram messages in these files.
4Request Recipients to Forward These Messages
If you still have not successfully retrieved the chat history for your lost or deleted chats, we recommend that you request the recipients of the messages to forward them to you. While this may not be ideal, it is often the only way to retrieve lost or deleted chat history.
With any luck, you can retrieve the messages you are looking for and piece together your chat history. To do this, send a message to your contacts asking them to forward any messages they have from you. Be sure to let them know that you cannot retrieve the messages yourself and that you would appreciate their help.
Part 3: Why People Want to Recover Deleted Instagram Messages?
There are many reasons why people may want to recover deleted Instagram messages. For some, it may be a way to retrieve lost memories or important information that was accidentally deleted. For others, it may be a way to access messages from an account that has been deleted or inaccessible. It may be a way to keep track of their kids' social media activities & private conversations to ensure they are safe.
Ultimately, the reason why someone wants to recover deleted Instagram messages may be personal. But regardless of the reason, there are ways to do it. With the right tools and methods, it is possible to recover deleted IG DMs.
Part 4: How to See Deleted Messages on Instagram?
Suppose you want an ultimate solution that works flawlessly and retrieves your deleted Instagram conversations. AirDroid Parental Control is the most comprehensive application to sync your deleted Instagram messages. It lets you read your old messages without logging into your Instagram account. It's the only multifunctional Android, social media, and kids activities tracking tool beyond most other applications' capability.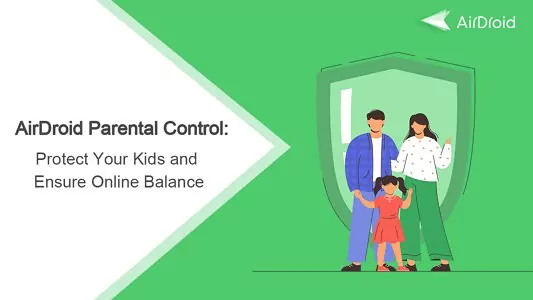 The AirDroid Parental Control app allows parents to monitor their children's Instagram chats and ensures they don't engage in cyberbullying or conversations with suspicious users. The application also offers a wide range of features that can be customized to each family's needs. Including, Instant alerts if something goes wrong, real-time location tracking, wireless pairing, and viewing of online activities. Here's how to get it.
Step 1. Get the AirDroid Parental Control app from the Play store or App Store and install it on your device.
Step 2. Launch AirDroid Parental Control on your device; It will direct you to the sign-up page. Create an account and then log in.
Step 3. AirDroid Kids must be installed on the target phone. Configure some necessary settings and add precise information. Enter the pairing code to connect the device. After the messages are synced to AirDroid Parental Control, you can view hidden, vanished, and even deleted Instagram conversations.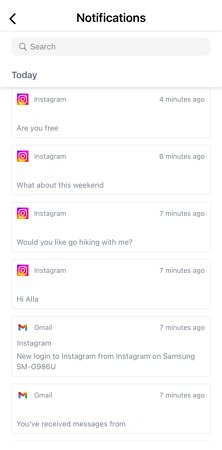 Bonus: How Can I Get a Backup of a Deleted Chat on Instagram?
Nothing is worse than accidentally deleting messages from your chat. In case you accidentally deleted important messages, don't worry; there is a great technique you can use to retrieve your chat history.
If you would like to get the work done efficiently, sign in to your Instagram account on a web browser and follow the steps:
Step 1: Click on your Profile avatar and select Settings.
Step 2: There is an option named "Privacy and security."
Step 3: Navigate to the option "Data Download"> Request download.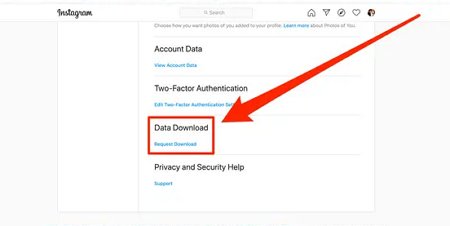 Step 4: Enter your Email and input "Information Format and select Next. You'll need to enter your Login password for verification and Tap on "Request Download."
As soon as the download is complete, you will receive an email containing your account data, including the selected conversations. Download the file immediately; otherwise, the link might expire, and you may lose the data again.
Wrapping Up
One of the most incredible things about Instagram is connecting with friends online and keeping up with each other's lives. Probably the most common issue people face is they accidentally deleted messages from their Instagram chat and want to get them back. While the application may not recover the deleted messages, users can utilize the AirDroid Parental Control application to retrieve deleted Instagram messages. With this application, you can restore your Instagram messages from any device. It is also very easy to use and requires no technical knowledge.
Part 6: FAQs about Recover Deleted Instagram Messages
1. Can I Actually Recover Deleted Instagram DMs?
Yes, if you continuously back up your device, It is possible to recover Instagram deleted conversations.
2. How Long Does Instagram Keep Deleted Messages?
Instagram claims they keep the deleted messages for up to 30 days.
3. Why Did My DM Conversation on Instagram Disappear?
If you notice your DM conversation on Instagram has disappeared, check your messages first. If the conversation is not there, it's likely been deleted or archived. Another possibility is that the conversation was reported and removed by Instagram.
4. How Do You Look at Someone's Archive on Instagram?
As of now, it is not possible to view someone else archives on Instagram.
5. How Do I Download My Instagram Chat History?
You can download your Instagram chat history. Open Settings > Privacy and security. Navigate to the option named Data download and click on request download as soon as you verify your identity, you can get an email containing your account data and chat history
6. Are Instagram Messages Deleted Forever?
In the event that you didn't regularly Backup your device and couldn't locate the message you were looking for, most likely that message was permanently deleted
7. How Do You Permanently Delete Instagram Messages on Both Sides?
To unsend a message, click and hold down the message and tap on "Unsend" from the pop-up menu. Your message will be deleted from both sides, so the person you sent it to won't be able to see it.
8. Can Deleted Instagram Chats Be Recovered by Police?
Yes, if the police department has a search warrant, they can use advanced tools and experts to retrieve deleted Instagram chats.