How to Find My Google Pixel? [2023 Updated]
We are living in the 21st century, which revolves around the internet and tech. So, you must also be familiar with the latest trends and technology to use it fully. Similarly, Google is the undisputed kind of internet most searches. Along with its search features, it also has provided numerous advantages to its users at their fingertips.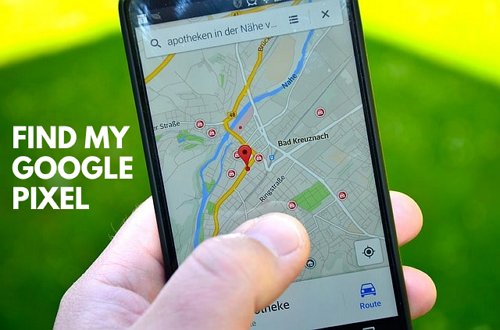 So, do you own a Google Pixel smartphone? In this blog, we have listed multiple ways of tracking and finding Google phones using the features provided by Google. Let's discover together how to find or track your Google Pixel while answering more similar questions. Please read on!

1How to Find My Google Pixel with Google Find My Device?
It is easy to locate your Google Pixel device using the Google Find My Device. Also, the process is similar to the one already explained in this blog. In addition, you need to make sure that the following items on your phone are always turned on:
Make sure the Google account is signed in.
The location services must be turned on.
It must also have a stable internet connection.
Also, built-in features like 'Find My Device' must be on your device.
If the above conditions are favorable, then you can move to the next step of finding your Google Pixel.
Go to android.com/find. Login to your Google account linked to your phone's account.

Access the Google Find My Device.

Here, you can find your lost or stolen Google Pixel and see its current location.
2How to Find a Lost Pixel Phone by IMEI Number?
You have lost your phone and cannot trace it since it has no internet connection. Can you do it? Yes, you can find your device by using the IMEI number.
So, you've lost your Google Pixel phone. That's a bummer. But don't worry, there's still hope! If you registered your device with Google, you could use the "Find My Device" feature to find it. All you need is your phone's IMEI number. Here's how to find it:
Step 1. Go to the Find My Device website. Sign in with the Google Account that was on your lost Pixel phone.
Step 2. Click "Continue." On the left-hand panel, click "Device activity." Under "Support," click "View by IMEI number."
Step 3. Enter your IMEI number and click "Search." You'll see your phone's location on the map if your phone is nearby. If it's not nearby, you'll see the last known site (if available).
Step 4. Click "Ring," and your Pixel will start ringing loudly, even if it's on silent mode! Hopefully, that will help you find it. If you still can't find your phone, you can try remotely wiping its data to prevent anyone from accessing it.
3Other Options to Locate or Track a Google Pixel
1AirDroid Location Tracker
The AirDroid Parental Control App is a location tracker app that can track your lost phone and view the location history; It's also a tool that keeps your children safe both in the real world and online and assists them in developing positive digital habits. It claims an impressive array of capabilities, including the ability to remotely watch the surroundings of your child's phone, screencasting, screen time restriction, blocking of games and applications, sync notifications and SMS, fast alerts, and many more.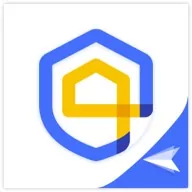 Obtain the AirDroid Parental Control app from Google Play Store or App Store and install it on your smartphone.
After you have installed and launched AirDroid Parental Control on your device, you will be taken to the registration page. First, create an account for yourself, and then sign in.
Install AirDroid Kids on the device you want to track. Launch AirDroid Kids as the installation is complete, and then enter the pairing code to connect the device. After that, you need to configure the device with the appropriate settings.
Finally, you can easily track, listen, and do anything with the lost Google Pixel device. So, it is never lost if you have.
2Anti Theft Mobile Tracker
Another app that you can use to protect your device against theft or loss.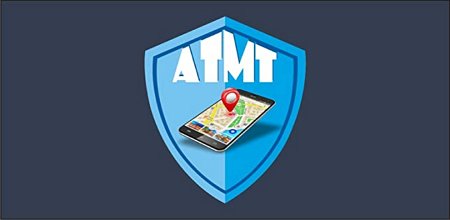 Here is how you use it:
Step 1: Download and install it on your smartphone. Open the app.
Step 2: To enable/disable the Anti-Theft tile, click on it.
Step 3: Choose the gadget you are missing. Choose the option that best suits you: Wipe the command panel (which includes Find, Flag as Lost, Siren, and Lock).
3FamiKit
Another app that you can use to find your Pixel phone and protect your kid's online activities and track them in real-time.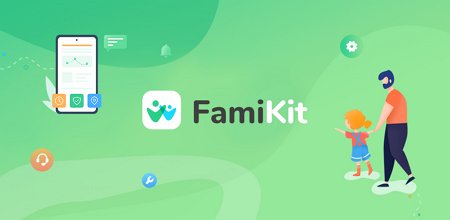 Here is how you can use it,
Step 1: Download and install the app. Now install it on your kid's phone.
Step 2: Pair the devices with unique codes.
Step 3: Now you can find your kid's Pixel phone .
4How to Remotely Lock or Erase My Stolen Pixel Phone?
It is easy to remotely erase all the data on your phone using android.com/find.
Step 1. Go to android.com/find. Now log in using your Gmail.
Step 2. The email must be the same as on your phone. Now, click on find.
Step 3. Click on your device name. Tap button lock to lock your lost phone and click on erase to erase all data.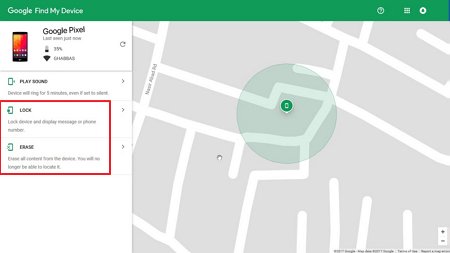 5FAQs about Finding My Google Pixel
How Do I Find My Lost Google Pixel?
You can find your lost Google Pixel by Google Find My Device feature.
Where Was My Pixel Last Seen?
Checking your location history is the best way to determine where your phone was last recorded being located if it is turned off. You can do this by going to myaccount.google.com/activitycontrols and clicking on the link that says "Manage Activity" under the heading "Location History."
You will now be presented with a map that displays all of the locations to which your phone has recorded its place during the time frame that you have selected. Google has determined that the last known position is where it was last seen.
How Do You Locate a Lost Pixel Phone That Is Turned Off?
If it has been turned off, you can locate a lost Pixel phone using the IMEI number.
How Do you Check If a Google Pixel Is Stolen?
Checking whether or not your Google Pixel is stolen is actually pretty simple.
Step 1: The first thing you'll want to do is log into your Google account and find the "Find My Device" feature.
Step 2: Once you've located it, go ahead and activate it. This will allow you to track your device in case it goes missing.
Step 3: If you find that your Pixel has been stolen, the next step is to contact law enforcement and report the theft.
Step 4: They'll work with Google to try and track down the device and, hopefully, return it to you.
So there you have it! These are just a few quick and easy steps to follow if you think your Google Pixel has been stolen. Stay safe out there!
How to Track a Google Pixel 4a?
Here is how you track a Google Pixel 4a Phone:
Step 1: Sign in to your Gmail Account by going to android.com/find and clicking the "Sign in" button.
Step 2: Click the "lost phone" link at the top right of the screen if you have over one phone.
Step 3: A notification is sent to the missing phone.
Step 4: You can obtain information on the location of the phone from the map.
How Can I Track a Pixel phone by Its Number?
There are a few different ways to track a Google Pixel phone by its number. One way is to use the "Find My Device" feature built into the phone. Another way to track a Pixel phone is to install a tracking app like "GPS Tracker for Android." This app will allow you to secretly track the location of your phone and a host of other features like viewing call history and accessing text messages. Finally, you can also contact your service provider to see if they offer tracking services for their customers. If you're trying to find a lost or stolen Pixel phone, these methods should help you track it down.
How to Find My Pixel 6?
You can use AirDroid Location Tracker to find your Pixel 6; whether lost or stolen, you can find its real-time location.
Was This Page Helpful?