8 Best Free Remote Monitoring App for Android in 2023
An Android monitoring app offers a simple solution to keep surveillance on an Android phone from anywhere. Whether you want to protect your kids from harmful internet addiction or track your employees' performance, a remote monitoring and control app is your best companion.
But not everyone is tech geek to scour the internet and choose the most suitable remote spy app. Given this, this article aims to provide a comprehensive review of several best and free remote monitoring apps for Android.
Let's give it a read!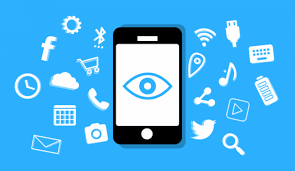 Part 1. User-Trusted Free Remote Monitoring Apps for Android
Here is a list of some popular remote monitoring tools along with their key features and pros and cons.
mSPY is one a popular app that empower users to track the targeted device's activity without any hassles. It lets you view all the messages, incoming and outgoing calls, and internet browsing history in real-time. In addition, tracking the GPS location of an Android has never been easier.
The app comes in two premium plans, with the basic one starting from $29.9/month as of writing these lines.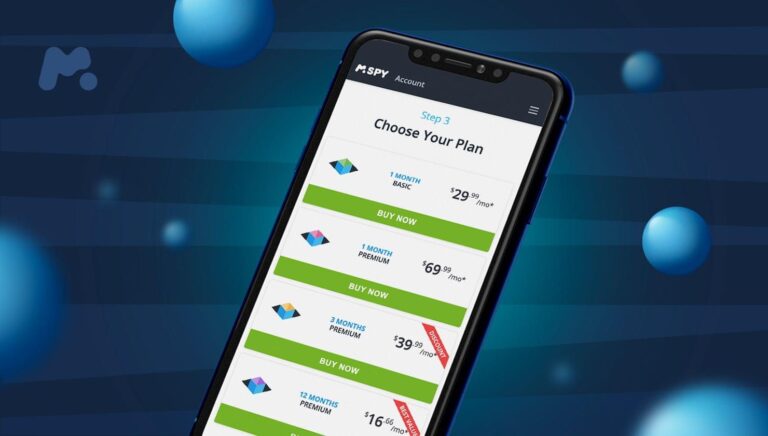 Key Features
Block inappropriate or adult website on the targeted phone.
Monitor all the chatting apps like WhatsApp, WeChat, Instagram, Snapchat, etc.
Get location alerts
Check browsing history, photos gallery, incoming/outgoing emails, call records, and more.
Pros
You can read messages.
Offers a free customer support service.
It lets you change the phone's settings remotely.
Cons
Very expensive for the features it offers.
Requires rooting for messenger monitoring.
Want to spy on Android phone remotely without letting the child know about it? Get uMobix on the targeted phone and get real-time monitoring of activities like social media accounts, web browsing, GPS location, and more.
It also enables you to view all the data copied to the phone's clipboard.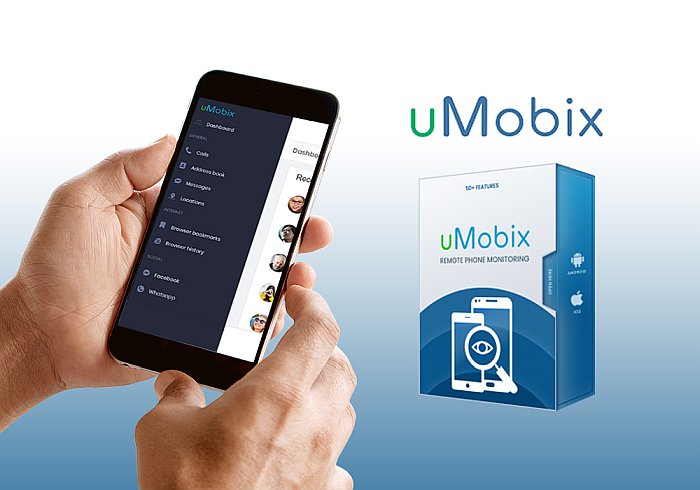 Key Features
The program lets you view deleted messages, calls and contacts as well.
Tracks live location of the phone.
You can regulate data usage, Wi-Fi settings, blocks websites.
Pros
It can track browsing activity.
Compatibility with almost all Android phones and tablets.
Monitors call logs, messages, and contacts.
Cons
Doesn't let you see the bookmarks
Often doesn't show social media activity of your kid
Another powerful app that offers users to keep tabs on their child's digital activities. Since this program monitors the targeted phone in stealth mode, it remains entirely invisible to the user.
What's even best is you can install this app on any Android device from your online account – but that phone should be synced with your account as well.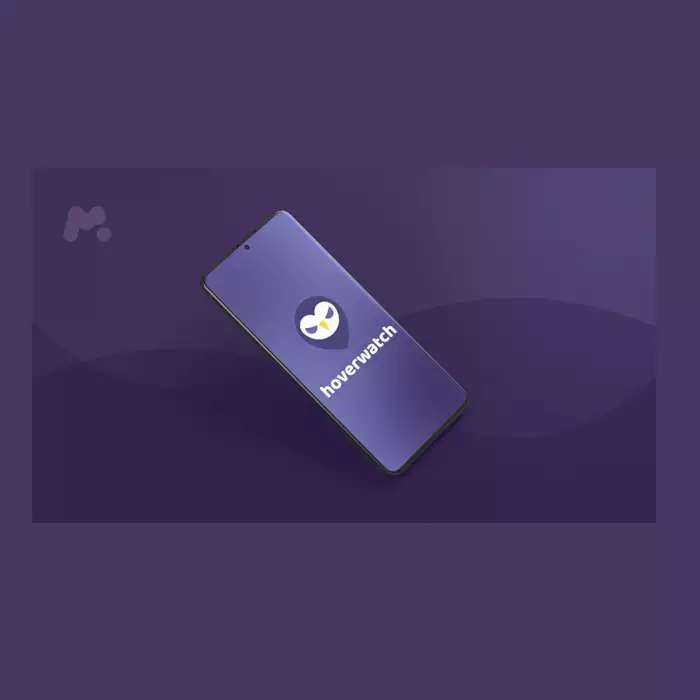 Key Features
It allows you to even record the incoming and outgoing calls.
Track and record the browsing history
Take screenshots of any activity on the targeted phone's screen.
Monitor all the social media accounts.
Pros
Allows GPS tracking
Free trial is available
Offers a built-in procedure to root the Android device.
Cons
Very complex installation process.
Its premium plan is quite expensive.
This app is available for all platforms, including Android, iOS, and desktop computers, and offers a simple procedure to RDP monitor your child or employees' activities. Its installation mode runs in the hidden mode, giving complete authority to the owner to keep tabs on the targeted smartphone.
One of its highlighted functions is its ability to record the surroundings using the ambient recording option. Plus, it also doesn't require you to root the Android phone.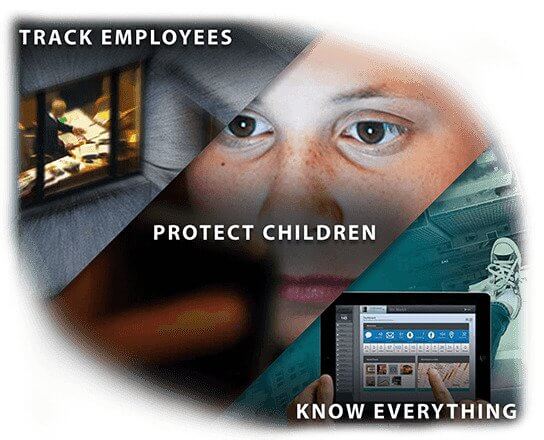 Key Features
Offers many parental control features.
Easily track the online activities of your child.
Get screenshots
Provides real-time dashboard alerts
Pros
It can run in stealth mode.
Good customer support service.
Works on all platforms.
Cons
Not a cheap spy app.
Often shows unexpected glitches and stops working for no obvious reason.
Another powerful remote monitoring and control program that lets you access the targeted phone's files anywhere, anytime. Using it, you can capture screenshots, track GPS location and Wi-Fi, record calls, and many more.
In addition, it allows you to sync data in real-time by either 3G/4G network or by Wi-Fi. The company claims to provide free customer support service 24/7/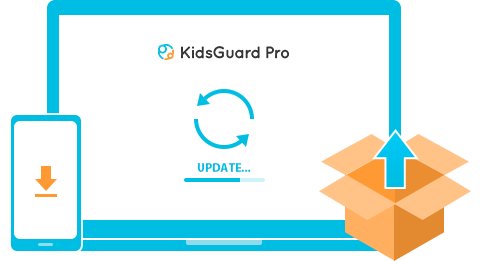 Key Features
Users can track live location of the phone.
View and record phone calls.
You can set up geo-fence and the program sends notification when the child exits the boundary.
Pros
Supports many languages.
Stealth monitoring feature.
Tons of remote-control functions for parental monitoring.
Cons
Users cannot monitor more than one device at a time.
Its interface is quite complicated, particularly for non-technical users.
Want a free remote monitoring app for Android to take a sneak peek at your kids' online activities. Plus, you can track and monitor your employees' daily tasks.
This app also empowers you to gather all the keystrokes from the target Android device as well as read individual and group conversations. What makes it so popular is its ability to detect changes in SIM and IMEI number.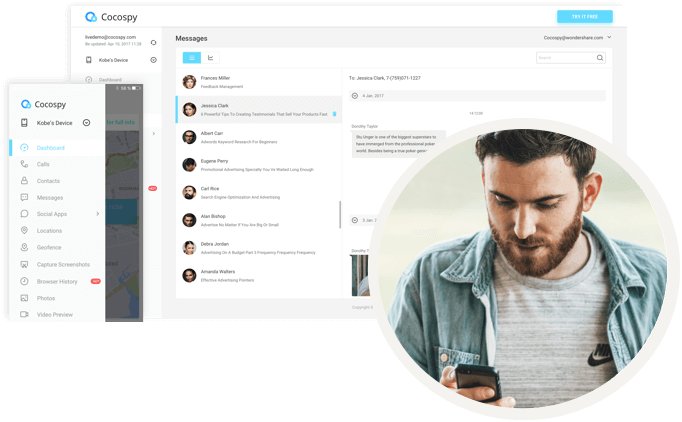 Key Features
You can view and record calls as well as check timestamps and call frequency.
Monitor the social media accounts of your kid.
View all the phones and videos on the targeted device.
GPS tracking.
Pros
Supports all platforms.
Check browser history.
14-day money back guarantee.
Cons
Most devices need to be rooted for this app to work.
No screenshot feature.
The last remote spy app on our list is Spyera. Compatible with Windows, Mac, Android, iOS, it helps you spy on a targeted device without any hassles
With this app, you can keep tabs on your kids as well as employees' performance. Not to mention, it has an advanced Keylogger.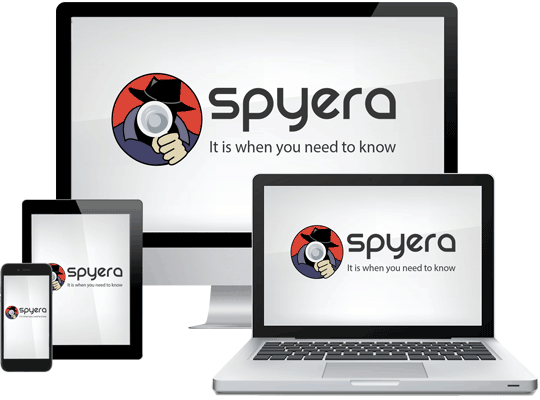 Key Features
It lets you view calls, messages, and MMS.
You can listen the calls the in real-time.
Track every single app on the phone.
Monitor the employees' performance remotely.
Pros
Support many social media platforms.
Easy installation and use.
Read conversations from both sides on the messenger apps.
Cons
Pricey compared to other similar tools.
No free trial.
Part 2. Editor Recommended Remote Desktop Monitoring Application – AirDroid Personal
When it comes to the best application to monitor remote desktop activity, then AirDroid Personal is your ideal companion. It is a powerful program that lets you monitor the remote camera of the targeted Android device.
Now, home security has become easier and cheaper than ever. You can connect an old Android device or any smartphone with this app and keep tabs on your home from anywhere in real-time. What's best is you can control the remote camera from both a PC and another Android phone.
Here's how to use this app:
Step 1. Run AirDroid Mobile Client on your targeted Android phone and login with your account.
Step 2. Now, install and launch AirDroid Personal desktop client and login with the same account.
Step 3. On the desktop client, click on the telescope icon and select your Android phone.
Step 4. Then, hit Remote Camera to establish a connection. Now, you can access the Android's camera from your PC.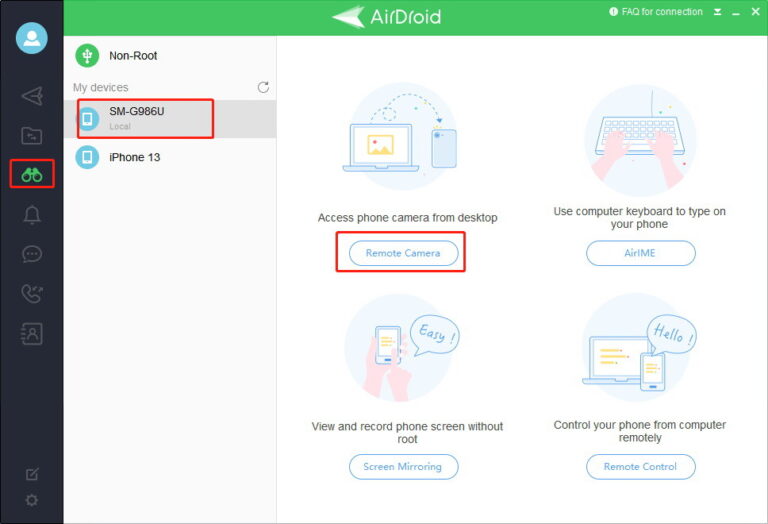 Similarly, you can rely on AirDroid Parental Control app to check each and every online activity of your kid. This program offers tons of amazing features including activity report, real-time location, geo-fencing, browsing history, web alerts, and more.
You can get start with this remote access monitoring app in just two simple steps. Here's how to do that:
Step 1. Install the app on your own device and register with your account.
Step 2. Now, install it on the devices you need to control and login with the same account. Then, follow the instructions on the parental device to link it with your kid's phone.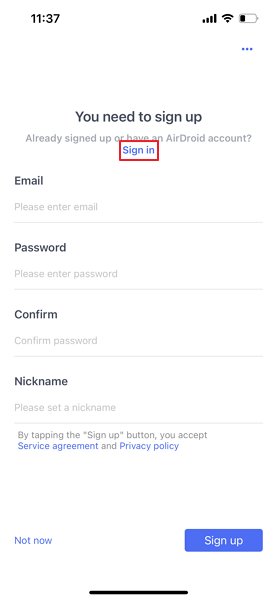 Step 3. Now, you can monitor all the activities on the targeted phone.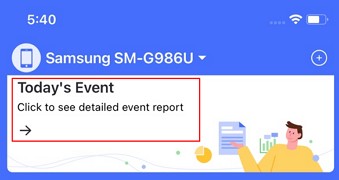 Final Remarks
To sum up, this article has reviewed a plenty of free remote monitoring apps for Android of 2023. Now, you have many options to choose a perfect app for you to keep tabs on your kids or employees.
But as far as our recommendation goes, use AirDroid Personal to get a complete control over an Android phone remotely. In collaboration with AirDroid Parental Control, it is considered the most efficient and comprehensive spy app.
FAQs
What is an Undetectable Android Spy App?
An undetectable Android Spy App is a program that can be installed on another device for the purpose of monitoring it remotely. The app doesn't show on the targeted phone and you can keep tracking it without the other person detecting it.
Was This Page Helpful?