How to Track a Car with GPS for Free
In today's world, technology continues to advance in new and exciting ways. It allows us to accomplish more than we have ever been able to in the past, and it also introduces some unique problems. Tracking can be a great tool to keep track of something, like a car.
In this article, we'll explain exactly how you can track a car with GPS for free. We'll cover why you might want to track a vehicle with GPS and what kinds of apps are out there to help you do this. Keep reading now to get all these details and more.
Part 1. How to Track a Car with GPS for Free
There are a few different ways you can track a car with GPS without paying any money.
1Built-In GPS Tracking
Many cars nowadays come with pre-installed GPS trackers that allow the driver to get quickly from point A to point B without knowing the route they're taking themselves. This technology can also be used to monitor where the car is at any given time since the built-in GPS is always connected to a satellite.
Many such cars will also have built-in connectivity features, allowing you to keep tabs on your ride from wherever you may be. Use the car's feature on your phone to start tracking, and you'll be able to see exactly where your vehicle has been.
2Using AirDroid Cell Phone Location Tracker
Another way to track your car with GPS is by using the AirDroid Cell Phone Location Tracker. If you install its companion app on an old phone and put it on your car, you can use it to track the car and monitor it surroundings.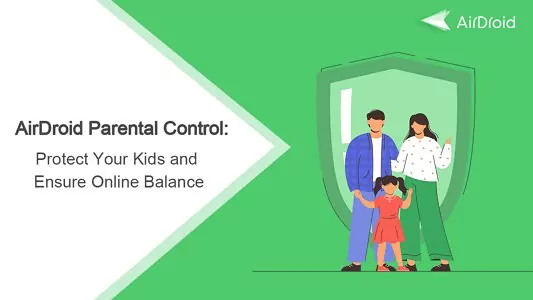 That's right, by using the AirDroid app, you can track the location of any paired device. It means you can track where your kids (or someone else) are taking your car without actually having to track the car itself.
Key Features
Track a car with GPS for free
Watch and hear car surroundings
Set Geofences for a car and get instant alerts
Monitor online activities and ensure online balance
To install and use the AirDroid Parental Control app, follow the steps outlined below:
1. Navigate to the app store. Download and install the Airdroid app on your phone.
2. Launch the app and go to a login page. Fill in your account information and then log in to Airdroid.
3. Download and install the Airdroid Kids app on an old device you wish to use to track the car. After setting up some necessary settings, bind the two devices with a pairing code.
4. Put the old device into the car; you'll be able to track the location of a car or any partner device!
3SpotAngels App
The following way to track your car is through the SpotAngels app.
This app is primarily used to help you find parking in busy areas where parking spaces are limited or hard to find. The app's creators decided to make something like this after their car got towed, and they had to pay a large sum of money to get it back. So by using SpotAngels, you can quickly mitigate the risks of getting pulled and finding parking.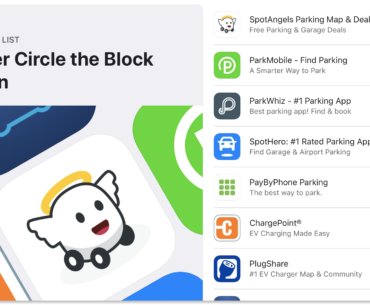 SpotAngels uses GPS tracking to monitor free parking spaces, tracking the location of your car simultaneously to make things more efficient. So while the app's primary purpose is to help you find parking, you can also use the app to track your car and keep tabs on it while it's parked and you're out and about. This app's core features are free to use, so don't be afraid to try it out!
Part 2. Another Cheap Way to Track a Car With GPS
If you're okay with spending a little bit of money, you can track a car using a GPS device. Many of these devices come pretty cheaply now that most people don't need them since GPS is built directly into most phones and many cars now.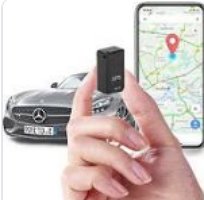 By installing a GPS device, you can see anywhere your car goes. Most GPS devices will have an app that can go with your phone, allowing you to keep tabs on where your car goes without using any other app or device.
Part 3. How Does GPS Vehicle Tracking Work
GPS is a relatively older technology that's been around for a while now. GPS tracking is used in many vehicles and devices, including cars, airplanes, phones, computers, and even tractors.
GPS works by sending a signal to a satellite. This signal will then bounce off the satellite and return, pinging the location where the signal was initially sent. In this manner, GPS technology can map and keep track of a single location even while moving. For example, it is how your phone can tell you where to go when you enter an address on your maps app.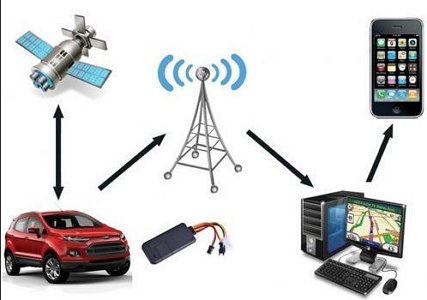 Part 4. Why Should You GPS Track a Car?
You might be wondering why anyone would even want to GPS track a car. It sounds like a spy would do in an action movie. Well, there are a few good reasons that your average person may want to track the location of their car.
The first is to see what your kids are up to. Teenagers are infamous for staying out too late and going against what their parents want. It's only natural. However, when your child is old enough to start driving, that rebellious attitude can become dangerous. Many parents want to check where their kids are going when they're out with their friends, so they would use GPS tracking to check their location.
Another reason might be that you don't trust someone who uses your car regularly. It could be a family member, a friend, or a spouse. If you're suspicious of their activity and feel they aren't being truthful about where they're going, GPS tracking can help you keep tabs on them.
Conclusion
GPS tracking can be used for many different things, from finding a stolen car to keeping tabs on your children or spouse. If you need GPS tracking for your vehicle, try the various methods outlined above. For more helpful tech guides and tips, check out our other articles now!
FAQs about Vehicle GPS Tracking
How Do You Secretly GPS Track a Car?
To secretly track a car's GPS location, you can use any of the methods we've outlined above. However, some may be more conspicuous than others. We recommend using apps like AirDroid to track locations in secret.
How Can I Track My Care with My Phone?
As we mentioned above, various apps can help you do this. Check out our GPS tracking tips above.
Can You Locate a Car by Its GPS System?
Yes, by hooking your car up to the car's GPS, you can check its location. You can also interface a tracker with its GPS to do the same thing.
Can My Husband Put a GPS Tracker On My Car?
The short answer is yes; your husband can do this.
How Can I Track My Wife's Car Without Her Knowing?
There are various ways to do this, including using a specialized GPS tracker. It may be pricey, so using the methods we've outlined above may also work.
Was This Page Helpful?