How to Track an Android Phone for Free?
Our mobile devices, especially phones, are vital parts of our everyday life. Their versatile prowess means we can use them for about anything. However, the potable feature that makes phones mobile could also be a vulnerability.
Phones can fall off easily, be stolen, or even left behind unknowingly. In such cases, you need to know how to track an Android phone for free so that you can recover it.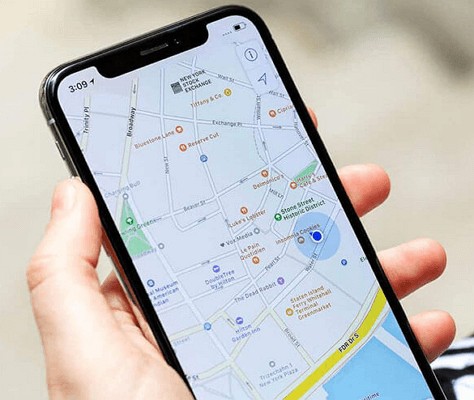 Some phones have tracking features that you only need to enable. But this article focuses on all Android phones. This article will take you through how to track an Android phone for free.
Top 6 Free Apps to to Track an Android Phone for Free
This section of the article will discuss the six free tracking apps for Android.
1AirDroid Tracking App for Android
AirDroid Parental Control has the tracking feature. Other features include screen time control, game blocker & schedule, screen mirroring, receiving kid's phone notifications from your phone, etc.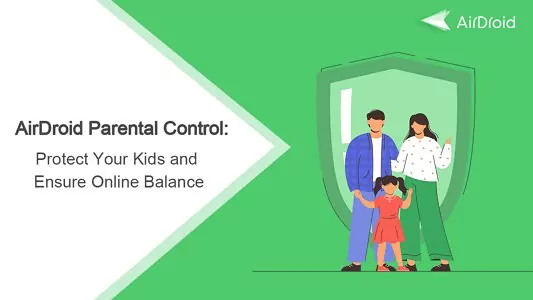 Features
Know where your kid and other loved ones are at the moment.
View your kids' real-time location.
Check the previous location through the location history.
Set safe Geofences and get instant notifications when the kid gets in and out.
Pros
Users can listen to their phone surrounding live.
Parents can manage kids' phones to protect them from harmful people, surroundings, and content.
The camera screencast feature helps keep children safe online and ensures that the child's digital activities are balanced and risk-free.
View notifications on kids' phones, including WhatsApp, messages, and incoming calls.
2FamiSafe Android Tracking App
FamiSafe is an Android location app with high-accuracy features. It has real-time GPS location tracking with a map displaying the coordinates. You can setup up geofencing parameters that will alert you to specific locations. The app stores all location history and journey information.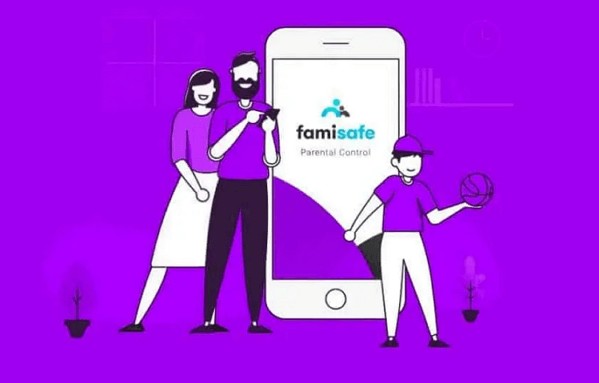 Pros
It has a user-friendly interface.
This tracking app is free.
It works on all Android devices, including smartphones and tablets.
Cons
Constant running can cause extra heat from the device and drain the device's battery faster.
3GPS Android Phone Tracker App
GPS Phone Tracker is a tracking app with built-in communication features to stay connected. You can find your phone through directions to the location.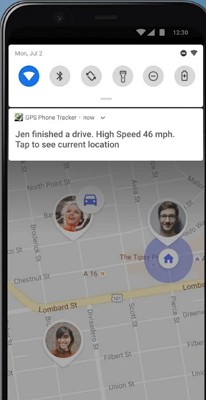 Pros
It works with any network or signal carrier.
You can easily find your phone.
Downloading and installing is free.
Cons
It has a limited number of features.
It only works with particular devices.
4Family Android Phone Locator App
Family Locator from Life360 was designed with family in mind. Hence, you can add the phones of people in your family to it so that you can track them. You can set text alerts for when someone arrives at their destination.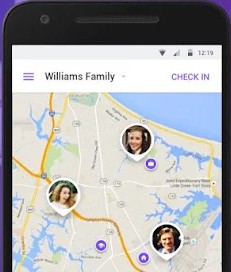 Pros
With the Circles feature, you can keep your location information.
It is easy to set up and use.
Cons
You cannot hide or uninstall the app because of its "delete-locked" feature.
5Mobile Tracker - Android Tracker App
MobileTracker is an Android phone tracking app for monitoring your phone and managing your data. You can record audio remotely.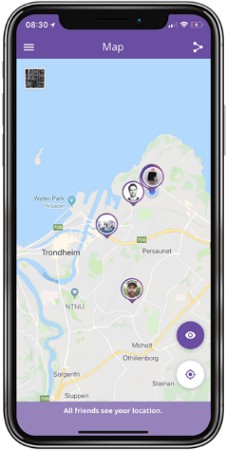 Pros
It has a user-friendly interface.
It provides you with smooth data recovery.
This tracking app is free.
Cons
Its data management features are limited.
6Geo Tracking App for Android
Geo Tracker is best for tracking long-distance. It provides statistics such as track length, altitude, maximum speed, slope, and other information.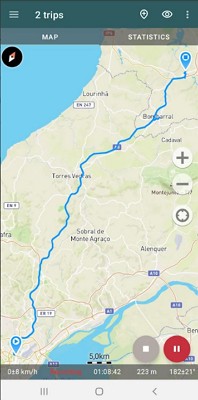 Pros
It is excellent in location tracking.
It is a free app.
Cons
It stops working when the screen goes off on the latest Android OS.
5 Other Ways to Track Android Phone for Free
Apart from the six already identified free solutions for tracking your Android phone, below are five other alternatives.
1Google Find My Device
Provided a phone is online and you have access to its google account, this app allows you to track it. This app tracks your phone via GPS, and you can use it to erase all the content on the device. You can even play a sound on the phone for nearby detection or lock it remotely.
2Samsung Find My Mobile
There is a tracking feature on Samsung phones, but you must activate it. Open your Samsung Settings app, navigate Lock Screen and Security, and then look for the Find My Mobile option. Adjust the settings are your Samsung device will become trackable. To find your device, visit the website. To see your device, input your credentials and select your Samsung phone.
3Carrier Tracking Apps for Android
If you pair your device with your child's device, you can get location results. No matter your carrier is T-mobile, Att or Version, it can use your child's smartphone GPS and the cell towers in their network to track locations.
4Track Lost Android Phone Using IMEI Number
International Mobile Equipment Identity (IMEI) is the unique identification number for each mobile phone. The network providers use it to identify your lost mobile phone on their network uniquely. So you can also track your Android phone with its IMEI number.
5Track Android Phone by Number
You can track your phone through the mobile number via several means. You can call your service provider or use Mobile Number Tracker Online.
Parental Control Apps vs. Find My Device
| Type | Purpose | Features | Accessibility |
| --- | --- | --- | --- |
| Parental Control Apps | Help parents monitor & control their children's device usage and location | Content filtering/screen time management/app blocking/location tracking | Parents need to install the app onto children's phone. |
| Find My Device | Help users locate lost or stolen devices. | Locating & securing lost or stolen devices. | It can be accessed remotely via a web browser or another device. |
Conclusion
There are tons of powerful free Android tracking apps. However, they all have different features. Since Google powers all Android phones, the Find My Device feature is a preinstalled part of your Android for tracking your Android phone. But if you need more features, you can install the free third-party apps listed above to track your Android phone from anywhere in the world easily.
Looking for a solution to monitor an Android device owned by the company?
With AirDroid Business MDM solution, you can centrally manage all Android devices of your company in one place, including monitoring their usage, status, and real-time location, as well as setting up secure geofencing to prevent the devices from leaving the office area.
Hottest Question Related to Track an Android Phone
Q1. Can You Track Someone's Phone without Them Knowing?
Yes, you can track someone's phone without them knowing. You will need to install a tracking app on the phone. The app might even access other features on their phone like calls, SMS, browsing history, and other apps.
Q2. Can an Android Phone Be Tracked Remotely?
Yes, you can track any Android phone remotely. Most of the tracking apps listed above allow you to track an Android phone remotely through your PC or another phone.
Q3. Is There a Free App to Spy on Someone's Phone without Touching It?
No, there are no apps to spy on someone's phone without touching it. You will need to install a spy app on the phone or access the device's details like phone model, IMEI, or google account details.
Q4. Can I Track a Cell Phone with Just A Number?
The only way to track a cell phone with just a number is by using a "phone lookup service" to locate any phone in a general area. But you can't check the phone user's precise location by using this method.
Q5. Can I track A Phone If It's Off?
It is challenging to locate a phone that has been turned off since it stops communicating with mobile towers. On the other hand, once it is turned back on, the service or internet provider can display the last location.
Was This Page Helpful?