Top 13 Free GPS Tracking Apps for Android
AirDroid Parental Control & GPS Tracker
Find your loved ones in real-time and set geofencing; see and hear their mobile surroundings remotely
Monitor online activity by mirroring kids' phones and syncing text messages and app notifications
Schedule how long and when your kids can use their mobile and manage app usage
A GPS tracker is a kind of equipment or software that uses the global positioning system to determine the precise position of an object or person.
An Android GPS tracking app can be used in various scenarios such as keeping track of family members, monitoring employees, locating lost or stolen devices, planning travel routes, and recording fitness activities.
Part 1. What Is the Best Free GPS Phone Tracker App?
Picking the most suitable GPS tracking app that is free can become challenging because there are a lot of choices. But this section helps to identify the things you ought to look out for when picking the best free GPS phone tracker app.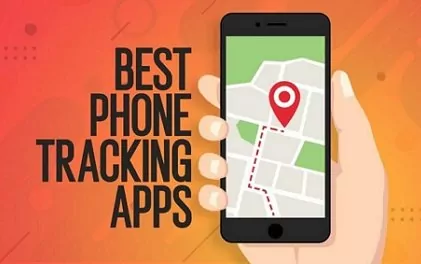 1How We Choose, Test, And Rate
This first category of features is responsible for judging which app is the best.
GPS must work in real-time tracking.
The app interface must be user-friendly and easy to use.
It must track locations accurately.
Data encryption and protection must be faultless.
Its support for tracking phone calls, SMS, etc.
24/7 customer support for users.
Reviews from users and ratings from top online companies of the phone tracker app.
Its parental control features.
2Main Features It Should Have
This second category of features is what you should look out for on the app.
It should be able to track the phone's browsing history.
It can provide an accurate GPS location of the target device.
It allows you to track and record phone calls on the phone.
For parental control, you can restrict the movement of your child.
To ensure employee monitoring and asset tracking, you can configure the devices to stay within a secure geofenced area.
Part 2. Differences Between Paid (Free Trial) and Free Tracking Apps
We have tested more than thirty tracking apps and find that some apps are entirely free, while many apps offer a free trial before purchasing. We will introduce five free apps and seven best tracking apps with a free trial.
Let's view the difference between the two kinds of software first.
| | Paid Tracking App | Free Tracking App |
| --- | --- | --- |
| ⛔ Whether Have Ads | Fewer or no | A lot |
| 👑 Quality | Higher | Average or low |
| 📱 Compatibility | Compatible with the latest operation system | Do not have guaranteed revenue |
| 💬 Customer Support Service | Come with instant support service | Usually no support service |
| 👜 Privacy and Security | Safe | Data may easy to let out |
Part 3. 5 Free GPS Tracking Apps for Android [Completely Free]
This section has identified five completely free GPS tracking apps for Android.
1Google Maps (Location Share)
The Google Maps is a free GPS tracking app that saves time and money on routing plans. And with the real-time location tracking feature, users can know precisely the location of others on the map.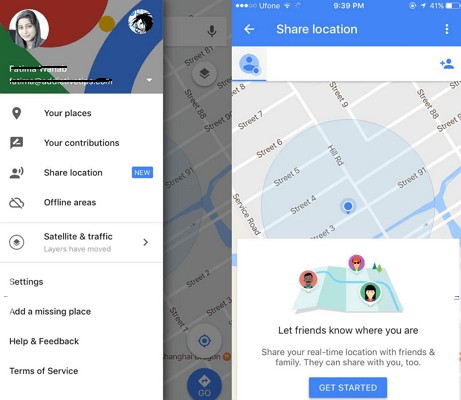 Pros
Google Maps communicates better through verbal directions than other maps.
Their visual features are superior.
Users can check battery life.
Cons
The estimated time of arrival is sometimes not accurate.
2Google Family Link
This free GPS tracking app for Android also works with the target's phone Google account.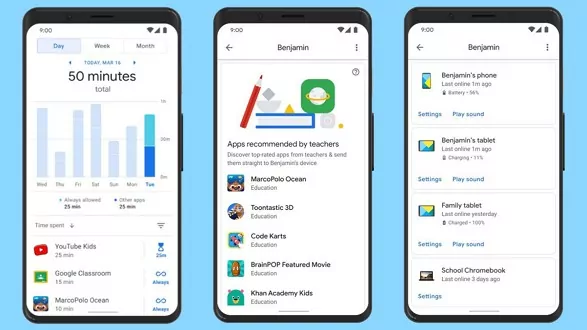 Pros
There is a parental control feature that works through Google accounts.
It allows users to manage apps and screen time.
It shares real-time location.
Cons
It has no call or text control feature.
It does not provide geofencing features.
3Find My Device
Find My Device by Google is another innovative free GPS tracking app for Android. Provided that a phone is online and you can access its Google account, you can find it.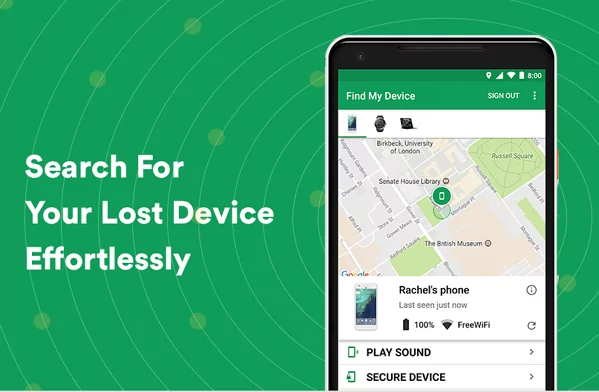 Features
It stores personal data by strictly following legislation and GDPR policies.
It pairs devices with each other in a private network to allow you to track every moment.
Users can erase all the content from the device.
It can play sound on a device for nearby detection.
It can lock the target phone remotely.
Pros
It shows the last known location if the phone is turned off.
It features indoor maps of more significant buildings.
Cons
It works only when the phone is online.
4Samsung Find My Mobile
Samsung Find My Phone will help you track your phone. But you must first activate it. Open your Samsung Settings app, go to Lock Screen and Security, then look for the Find My Mobile option. Adjust the settings are your Samsung device will become trackable. To find your device, visit the website. To see your device, input your credentials and select your Samsung phone.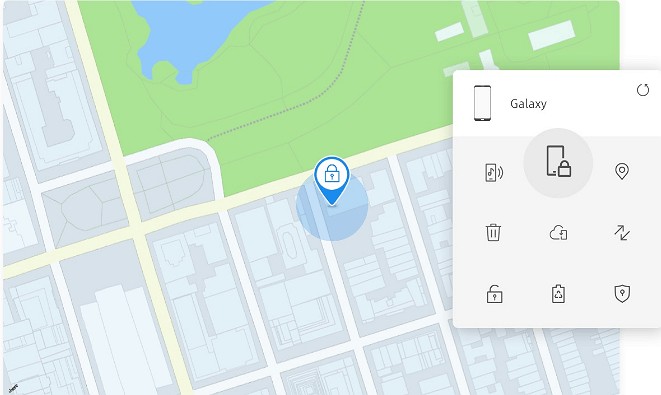 Pros
It offers an entirely free GPS tracking service.
You can use it to unlock a phone if you forget the passcode.
Cons
It has only 20 meters of accuracy.
Its accuracy can be stunned when your device is close to a wooded area, parking garage, and tall buildings.
5Live Mobile Location Tracker
It is a worldwide free GPS tracking app for Android. That means anywhere in the world where your phone is, and you can track it with this app.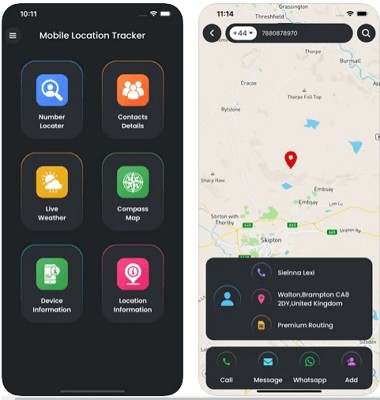 Features
Allows users to read all SMS and MMS sent or received by the phone user.
It lets you view all incoming, outgoing, missed calls and their duration.
Helps you to view all the pictures taken and images received by the phone user.
It enables you to see the live location of the target mobile device.
Users can search the local area for amenities they need.
You can measure the distance between two locations.
Pros
It is a userfriendly and straightforward app to install and use.
Its GPS location tracking is accurate.
Cons
It does not store past locations.
It has intrusive ads.
Part 4. 8 Best GPS Tracker Apps for Android [Free Trial]
This section has identified the best GPS tracker apps for Android that are paid but have a free trial.
1AirDroid Real-Time GPS Tracker
AirDroid Parental Control is the most comprehensive parental control app for families. It allows parents to manage and monitor their kids' Android mobile devices remotely. It has incredible monitoring features like screen time limits, games and app blocking, location tracking, suspicious calls tracking, etc.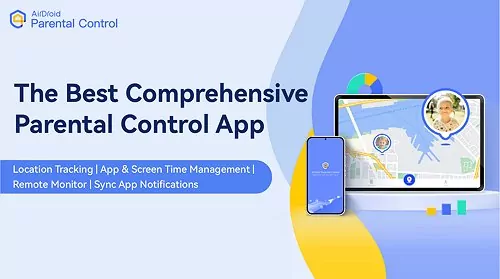 Features
Know where your kid and other loved ones are at the moment.
View your kids' real-time location.
Check the previous location through the location history.
Manage the phone user's movement by setting safe Geofences.
Get instant alerts when the kid gets in and out of geofencing
Pros
Remotely manage kids' phones (protect your kids from a harmful person, surroundings, and content)
Remotely use a kid's camera screencast on an Android phone to keep your child safe online and ensure your child's digital activity is balanced and risk-free.
Listen to phone surrounding live.
View notifications on your kid's phone, including WhatsApp message notifications, messages, and incoming calls.
No data alert after the kid has been offline for a long time.
2AirDroid Business
AirDroid Business is the top-tier MDM solution for Android devices, offering a centralized dashboard for managing company devices, monitoring their status, and giving remote support in case of incidents. GPS tracking is one of the effective features of AirDroid Business to help enterprises to better manage their corporate devices.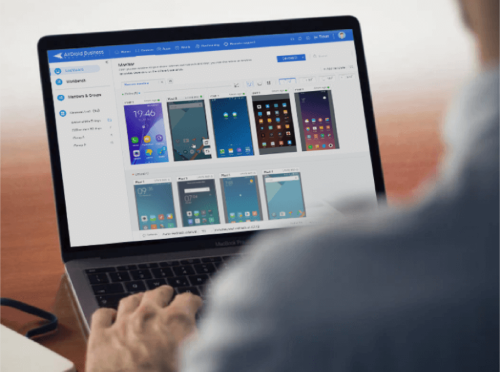 Android GPS tracking features of AirDroid Business
Track the device's real-time location in the dashboard or set up geofences to get alerted when a device enters or leaves a virtual boundary.
Shows you a complete routing history, allowing you to check the time and place where the device arrived, so as to detect abnormal activities.
When your company's device is lost or stolen, you can remotely lock, erase data or remotely uninstall apps to prevent data leakage.
3 Life360 GPS Tracking App for Android
This app launched in 2008, and users can vouge for its productivity. It has real-time location sharing and history. The place alert feature notifies you about the spot of the phone. It updates users on what their drivers her doing behind the wheel.
Note : The app isn't suitable for technical novice because its interface is quite complicated.
4 Find My Kids - GPS Tracker App for Android
It is one of the most famous children tracking apps. It helps you to track the phone's location on the map. It sends a loud signal to the smart device if the phone's silent mode is turned on. You can listen to the surrounding of a phone and it has a chat room where you can converse with your child and family.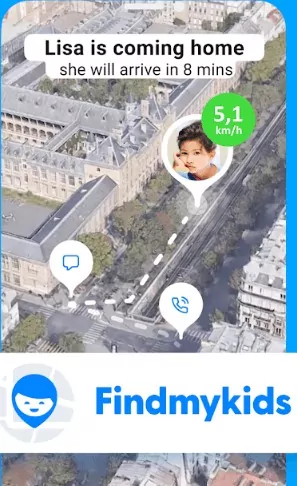 Pros
It has an intuitive interface for users.
It has numerous features.
Cons
It requires the installation of two apps on two phones.
5 GPS Phone Tracker for Android
This app is another feature reach GPS tracking app for Android that is features rich. However, users have complained that the location does not update as often.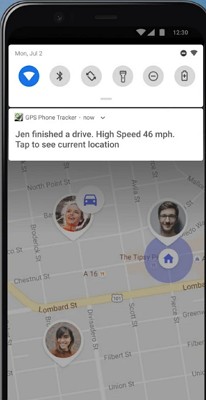 Features
It allows you to track the phone's movement and location.
It records the phone's movement for up to 24 hours.
It has an accuracy of about 30 feet.
Pros
It works on any network or signal carrier.
Cons
It has limited features compared with other apps.
It has limited compatibility with some Android devices.
6Where's My Droid - Android GPS Tracker App
It is a famous GPS tracking app that is most exceptional for its theft detection feature. Many users have noted that the theft detection feature has helped prevent their phones from being stolen.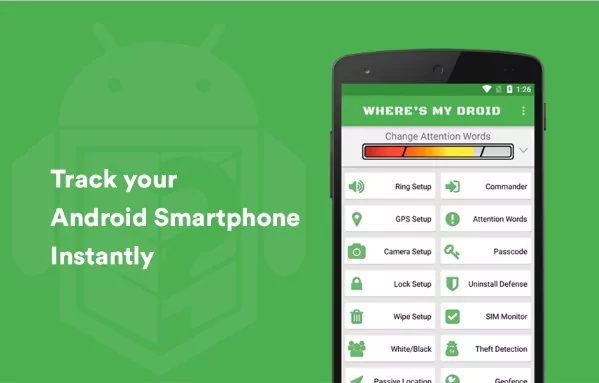 Features
Users can remotely lock their device, wipe SD card and phone data.
It offers password protection to prevent unauthorized app changes.
It gives users when SIM card or phone number is changed.
7Geo Tracker - Android GPS Tracking
This GPS tracking app is best for long-distance tracking.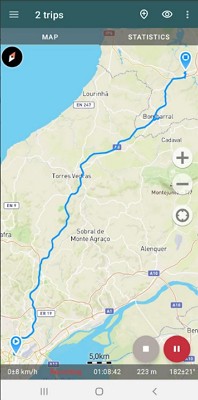 Features
It allows users to see someone else's route stored in GPX or KML.
It has a feature to mark important and exciting points of your trip.
The application keeps recording even when switched off.
It provides statistics such as track length, altitude, maximum speed, slope, and other information.
Pros
It is excellent for tracking long-distance locations.
Cons
It turns off when the screen goes off on the latest Android OS.
8Family Locator - Android GPS Phone Tracker
It is a helpful GPS tracking app on Android phones. But users have complained that its constant monitoring system drains the battery.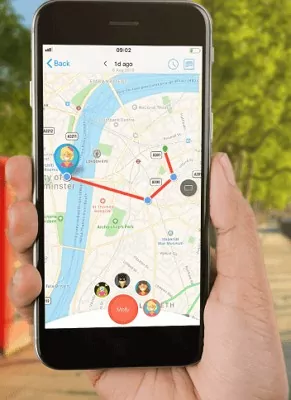 Features
Users can securely monitor loved ones and prevent intruders from getting their information.
Users can set up custom text alerts to get a notification when someone arrives at the destination.
Pros
It has designed to help families.
It secures location information.
It is easy to use and has a simple setup process.
Cons
Users cannot uninstall or hide the app.
It costs more than many other tracking services
Conclusion
There are numerous other ways to track an Android device for free without using these free apps. The police helpline and carrier support are a few ways to track your phone. However, the apps listed above will provide you with premium services and features to track any Android device and your loved ones.
FAQs about GPS Tracking 
How to Use GPS to Track a Phone?
- On your phone, go to Android.com/find - Fill in your Gmail account details and password. - You will see the phone's location on the map or its last known location if unavailable.
Can You Put a GPS Tracker on Someone's Phone? 
Yes, you can put a GPS tracker on someone's phone. First, open the Google Play Store of the target's phone and install your specialized tracking solution on the phone. This installation will allow you to track the phone on your PC.
How to Use GPS to Track a Phone Number?
This process requires using the IMEI and GPS call tracker. With these two, you can even track a phone within a second. Furthermore, you can still track the phone even when the phone is not connected to the internet.
Was This Page Helpful?