Top 10 Snapchat Monitoring App to See Snaps and Activities
Snapchat is unique for its disappearing messages. Opened messages are automatically deleted after some time. The app is common among kids and youngsters due to its special features. Hence, there is a tendency for its misuse. Unlike other social media apps, you cannot access its data via iCloud or Google drive. The best way to monitor the app is with a phone monitoring app or a parental control app.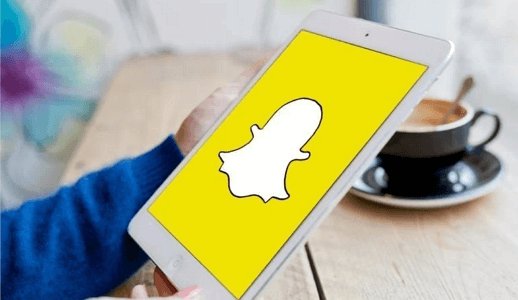 A monitoring app allows users to get specific information from a target cell phone. It can be in the form of recorded calls, texts, or social media messages. It can be overwhelming to pick the best among these, seeing as several options.
Below are the top 10 Snapchat monitoring apps you should consider if you are a parent.
Top 10 Snapchat Monitoring App for Parents
AirDroid Snapchat Parental Monitoring
AirDroid Parental Control is one of the best Snapchat monitoring apps for parents. You can use it to check Snaps in real-time and monitor Snapchat activities. So that you can prevent your kids from cyberbullying, online fraud, or other online dangers timely. It also tracks location, limits screen time, blocks apps, etc.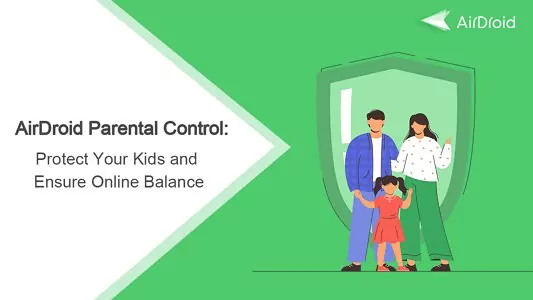 Tips:
AirDroid Parental Control provides a
web version
for you to monitor your child's Snapchat activity.
What We Like about It
Monitor kid's live Snapchat screen on parent's phone.
Sync Snapchat messages of kids to parent's.
Schedule when and how long kids can use Snapchat.
Remotely monitor kid's surroundings.
Track kid's real-time location and set geofences.
What We Don't Like
Parents can only monitor kids' Android phones.
KidGuard Pro Snapchat Monitoring for Parents
Kids Guard Pro is feature-rich for tracking online activities. Data sync is real-time without jailbreaking. The app update the screenshots of Snapchat every few minites.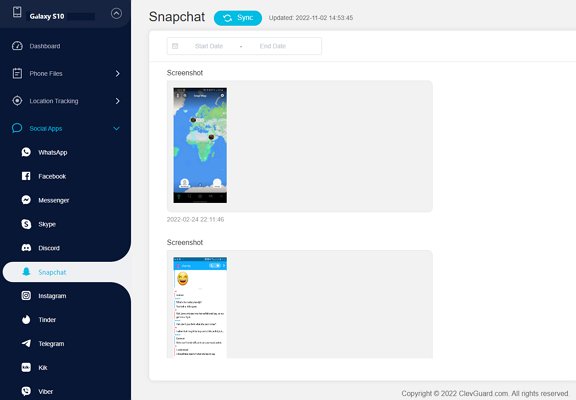 What We Like about It
You can chat live with customer support round the clock.
The performance and functionality are reliable.
It gives real-time GPS location tracking.
It is well adapted for parents monitoring their kids.
What We Don't Like
Have a strict refund policy.
The target phone and the PC need to be connected to the same Wi-Fi network.
mSpy Snapchat Monitoring App
mSpy Snapchat monitoring app allows users read all or most Snapchat messages. It is compatible with Android and iOS.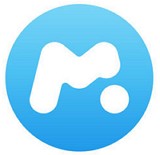 What We Like about It
Monitors social media.
Works in stealth mode.
Monitor call history.
Monitors browsing activity.
It can simultaneously track multiple devices.
What We Don't Like
It is expensive.
It allows one plan per device.
No real-time update.
Famisafe Snapchat Monitoring Software
Users can read block Snapchat usage and detect inappropriate content with FamiSafe. It runs on Android and iOS.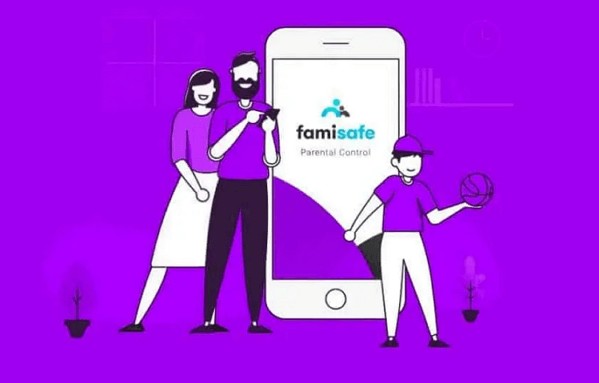 What We Like about It
Detect inappropriate content on Snapchat.
Accurate location tracking and geofencing.
Good screen time analytics.
It does not need rooting or jailbreaking.
What We Don't Like
Can't monitor all Snapchats.
Slow location syncing.
Qustodio Parental Monitoring App for Snapchat
Qustodio is an easy-to-use free parental control app for Android. You can set rules and create schedules of when your kids can use their phones and the websites they can visit.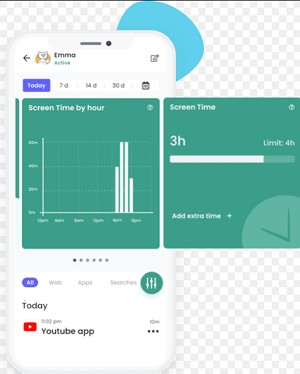 What We Like about It
Compatibility with Android, iOS, Windows, and Mac.
Well-designed web interface.
It restricts both desktop and cell phones.
What We Don't Like
It is expensive.
Web filter can be bypassed with a VPN.
Features for iOS devices are limited.
ESET Snapchat Parental Monitoring
ESET combines the function of parental control and anti-malware.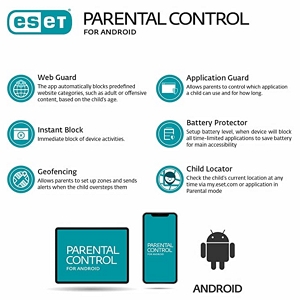 What We Like about It
It is easy to use and set up.
It has SOS features for sending emergency messages containing the location.
Geofencing and real-time location.
What We Don't Like
It only works on Android devices.
It has no call or text monitoring feature.
OurPact Snapchat Monitoring for Parents
It is compatible with Android and iOS devices. It is suitable for taking screenshots of online activities. It can also be scheduled to take periodic screenshots when you are away from the app.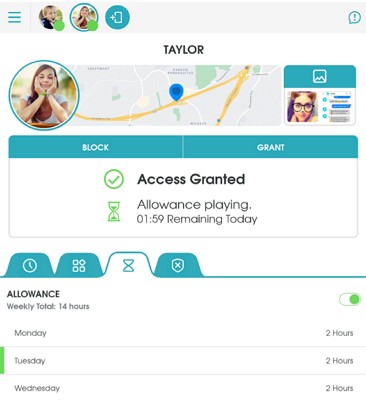 What We Like about It
It sets screen time.
It has text blocking features.
Good web filtering.
Can monitor up to 20 devices.
It has family locator features too.
What We Don't Like
The app doesn't run smoothly.
It doesn't work on iOS devices.
Blocking a device will download all play store downloaded apps.
Kaspersky Safe Kids
Kaspersky Safe Kids are available in the free or paid version. Its features include a blocklist to prevent access to certain websites, age restrictions, and screen usage limits.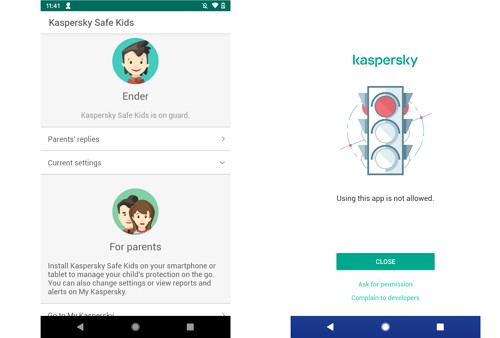 What We Like about It
Flexible device and app control.
Extensive alert system.
No limit on the number of devices.
Good web filtering.
What We Don't Like
Doesn't work on all iOS.
Web filtering is restricted to specific browsers.
The web interface is slow.
MMGuardian Snapchat Monitoring App
MMGuardian keeps copies of Snapchat messages and every other message sent/received by the target device on the parent dashboard. Even if the snap gets deleted, you have a copy of it.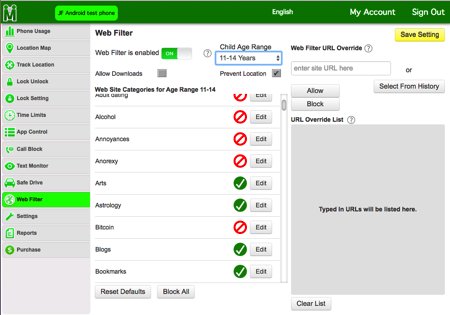 What We Like about It
Cross-platform tracking.
Easy to use and set up.
Restrict website access.
It doesn't require jailbreaking or rooting.
What We Don't Like
It has dissimilar features for Android and iOS devices.
No screen time limit.
You can only block calls and messages on the Android version.
It has a feeble customer support.
Safe Lagoon Snapchat Monitoring Software
The Safe Lagoon app is exclusive for monitoring messaging platforms, Snapchat included. It also sets the screen time limit for these messaging platforms.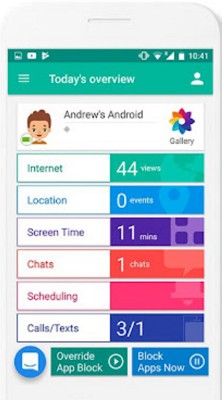 What We Like about It
It monitors social media activities.
Give constant updates about interactions.
It monitors locations and gives real-time movement updates.
What We Don't Like
Its features are limited.
Some of its features come with an added price.
It has no desktop version.
It does not monitor Facebook.
How We Tested and Ranked the Best Snapchat Monitoring App
There are several Snapchat monitoring apps around together. But not all of them perform their function well. Before committing to any of them, it is better to choose them wisely. We tested our top picks based on specific criteria before ranking them. Below are some of those criteria.
Compatibility
Compatibility is the essential criterion for choosing and ranking a monitoring app. You need to be sure that the app works on your kind of device or the target device. There are iOS, Android, Windows phones, etc. You shouldn't change your machine to run an application. Instead, choose an app that is compatible with your device. Also, the app should be able to run on different versions of your operating system smoothly.
Our top choice in the "best phone monitoring apps for Snapchat" category is AirDroid. It is compatible with Android devices regardless of the version. And you can monitor the target device on both iPhone and Android.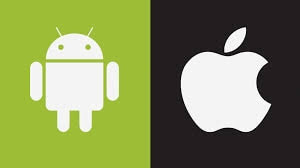 Reliability
The following criterion is reliability. It comes down to two parts; how well you trust the provider and how effective the app is. The software developer must respect the users' privacy and prioritize cyber-security. Information collected from the target device must be kept secret and protected from data leaks.
For the second part, the monitoring app should be as stealthy as possible not to give you away. That's the point of the whole monitoring in the first place.
User Experience
The last thing you need is a Snapchat monitoring app that takes forever to set up. The purpose of monitoring is defeated if the other person knows you are at it. So, the total time needed to set up the app on your device and the target device shouldn't take up to minutes.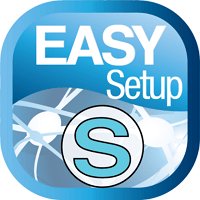 It is best to use a monitor app that requires little credentials and limited touching to set up. Also, the app should be easy to navigate, even for those without much experience with tech.
For instance, the AirDroid Parental Control app is compatible with Android devices.
User Interface
Cell phone monitoring is about presenting data from a target device and presenting it in an organized way. With this in mind, our 10 best Snapchat monitoring apps have a simple user interface.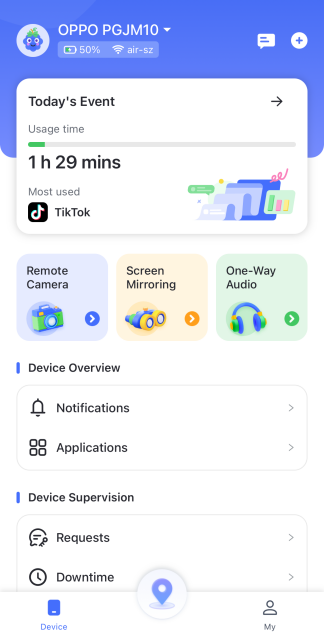 Airdroid's UI arranges data in an easy-to-access form. It also quickly syncs your device and target device to give real-time updates. The layout is important because you don't want to look for settings or options embedded deep in the app.
Features
Our choice Snapchat monitoring app has several features that make them function effectively. You, too, should consider the app's different features before choosing it. Those with limited features won't give you the kind of surveillance you want.
Our winner in the category; AirDroid, has features such as;
Manage Calls: With the AirDroid location tracker app, you can view the call logs of the target device. You can also record the call if you want. This feature records call durations and timestamps of Android devices.

Track SMS: You can also remotely and conveniently track their text messages. Just customize it from the options in the dashboard in the carrier app.

Monitor Social Media Messages: AirDroid location tracker app allows users to monitor social media apps and messages. It works for Instagram, Telegram, Tinder, Snapchat, etc. It also provides location data along with the incoming messages.

GPS Location Tracking: AirDroid gives real-time location using GPS tracking. You can customize the app to provide notifications of the place at intervals to know where your boyfriend is at what time.

Remotely Monitoring: Just as it works for kids, it works for adult males too. AirDroid can install or block apps on the target phone without their knowledge.
App's Limitations
As familiar with apps, there are always loopholes. These are the cons of the tracker. It is common for apps to be imperfect. But the merit should outweigh the demerit. Otherwise, it is not the best phone tracker app.

The most important thing is for the app to operate in stealth mode, which is invisible on the target phone. If the app doesn't work like this, you should not consider it. For instance, despite Kids Guard's features, one of its limitations is that the target phone and the PC need to be connected to the same Wi-Fi network.
Price
These apps come in different price categories. Before buying a license, you should consider your budget and the features covered by each plan. Because a price category is expensive doesn't mean it offers all the features. It just might be a business or family category. Confirm the price before choosing the app.
Most of our best spy apps have a free or trial version. The subscription plan is also affordable. AirDroid Parental Control app for personal use is available for free. The premium upgrade is available for $9.9 monthly, $19.9 quarterly, $59.9 yearly.
Customer Support
The tracker app you choose should have customer support available round the clock in case of a complaint. You want the issue resolved as quickly as they occur. One of such issues can be from the phone manufacturers. Operating systems are constantly updated, so tracking the target phone may be difficult discreetly track. It is where the customer support/tech team comes into play.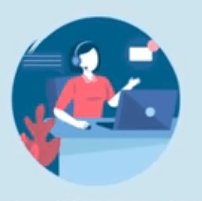 If their website offers real-time chat support, that's a plus one. If your queries are efficiently handled, that's another point scored. The top 10 Snapchat monitoring app listed here has good customer support and are ranked accordingly.
Company Refund Policy
Since you'd be trying out the product, the app must have good refund policies, especially if there are no free versions or limited trial periods. Subscribing to a digital product is like having blind faith. You wouldn't know how it will turn out until you use it. You need to reconsider if your choice monitoring app doesn't have a free version, trial/demo version, or a refund policy. AirDroid, our top pick, offers all these to make the user experience worthwhile.
Company Website
The company website should give an insight into the product. It should contain complete detail about the product, guides, features, FAQs, contact support, demos, etc. Also, the terms and conditions for the product use should be clearly defined, especially regarding the data collected.
There should also be a disclaimer for what the company is and is not held accountable for. All of these will educate you before purchasing the digital product. When you visit the AirDroid website, all these can be seen.
It is vital to keep all these criteria in mind when choosing a Snapchat monitoring app. They'll come in handy to help you select a highly recommended and trusted app.
How Can Parents Use the Snapchat Monitoring Apps
Suppose you will try the best Snapchat monitoring app after reviewing, we have introduced the steps of AirDroid Parental Control which have at least 3 days free trial.
Step 1. Download and install the AirDroid Parental Control app on your device. Launch the app and it will direct you to the sign-up page. You are required to create an account before logging in
Step 2. Download AirDroid Kids on the target cell phone. Install & launch the app, bind your child's Android device to yours.
Step 3. Now you can use the Screen Mirror function to mirror the target phone or check the incoming messages from Notification.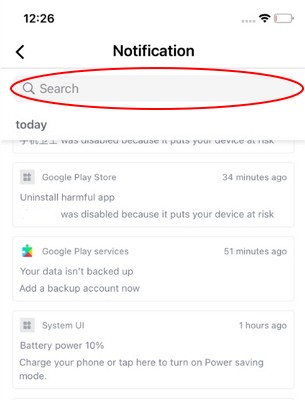 AirDroid Kids run in stealth mode in the background. You can track their location and monitor their devices remotely in real-time.
Conclusion
Again, this post contains the top 10 Snapchat monitoring apps for parents. As a parent, you must ensure that your kids are out of harm's way. The best way to start is by monitoring their social media.
The above parental control apps have the potential to give your kids the kind of surveillance you want. Each of them has its unique features. However, AirDroid is our recommendation. It is the most comprehensive of all ten. It covers most monitoring needs.
FAQs about Snapchat Monitoring
Is There a Parental App That Monitors Snapchat?
Yes, there is. Since Snapchat is among the top social media platforms popular among teenagers, there have been cases of cyberbullying. For this reason, software developers saw the need to help parents monitor their kids.
Can You Monitor Snapchat On iPhone?
Yes, you can monitor Snapchat on an iPhone. Regardless of how much the iPhone prides itself on security and privacy, it has loopholes. You can restore data from iCloud or iTunes to see Snapchat messages. All you need is the target iCloud ID and password.
How Can I Monitor My Child's Snapchat Without Them Knowing?
The best way to monitor your child's Snapchat without them knowing is via a phone monitoring app. These apps run in stealth mode. In other words, your child wouldn't say you have it installed on their phone. You can monitor their Snapchat remotely from your end of the app.
What Is the Best App to Monitor Snapchat?
AirDroid Snapchat parental monitoring app is the best app to monitor Snapchat for parents. It takes less than 10 minutes to download and install the app. With the app, you can read Snapchat messages without opening the app, take screenshots, and check other activities.
Was This Page Helpful?