10 Best Call Blocker Apps for Android and iPhone in 2023
We get many calls every day. A number of them are crucial, while others are there to irritate you. Calls from telemarketers can be obtrusive, upsetting, and time-consuming. A call blocker app is the most effective technique to stop spam calls.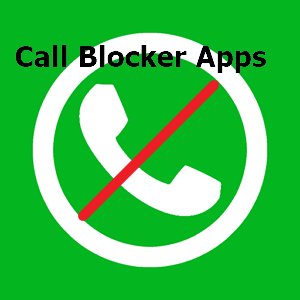 Many Android mobile phones do not have the call blocker capability, while others do. This article will look into the top Android and iPhone apps to stop spam calls.
Part 1. What Is the Best Call Blocker App?
In the phone spam prevention sector, Truecaller is highly regarded, and for a good reason. It is one of the most popular and widely used spam prevention programs worldwide. It's also one of the few choices on this list that can filter spam calls on iPhones and has a free membership tier.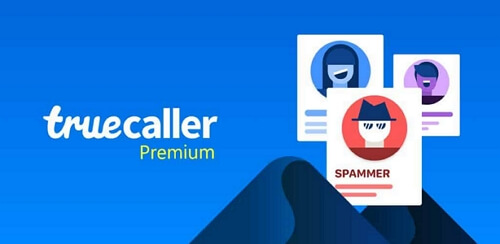 How Does Truecaller Fare?
Five stars in app store ratings and reviews, customer service: 5 points, 4 points for feature quality, and 5 points for price.
Customer Service and Truecaller Ratings
On the App Store, this service has more than 200,000 customer reviews. Despite having that many, it still has a fairly good 4.5-star rating. Its ability to maintain such a high score is a testament to the tool's incredible efficacy and its first-rate customer service.
Truecaller Is Promising Due to
This one is one of the few apps that responds to both positive and negative star ratings. The fact that even for users who have had excellent experiences with the app, the firm consistently provides insightful advice and comments in its App Store review section.
Truecaller rates
If you have a tight budget and don't mind advertisements, this app is an excellent choice. And suppose the features are something you're interested in. In that case, the Truecaller premium edition is only $2.99 per month or $26.99 per year with annual payments.
Editor's Rating: 4.8
Part 2. Top 9 Call Blocker Apps in 2023
The following are a few examples of the best call blocker apps in the market today;
Google's Phone app
Well, the Phone by Google app, which offers many useful features, is already included in most new Android handsets. You can install this application from the Google Play Store if it is not already installed on your Android device.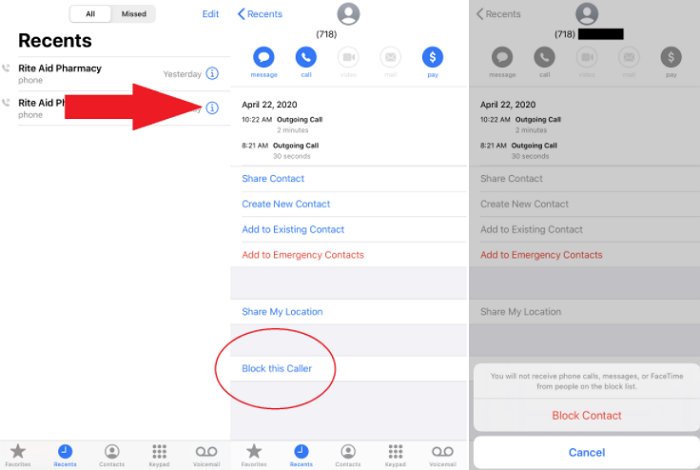 The software recognizes calls and allows you to ban numbers manually. The most recent version of Google's cell phone allows you to use Google Assistant to check unknown callers and block telemarketing or spam calls quickly.
Editor's Rating: 4.75
YouMail
Anytime these calls occur, the "Out of service message" is played. The algorithm compares an array of spam phone numbers to the incoming phone number. When there is an incoming call, YouMail asks the users for spam and offensive numbers.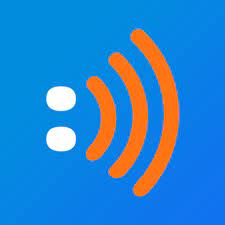 It aids in locating missed calls as well. In addition, users can record a voice message that is unique to them. Every time there is an incoming call, this message chimes. Greeting guests with a humorous message is an option.
Additionally, YouMail offers the user a premium service. Its paid service includes the following features:
It offers the choice of a second telephone number.
It can be sent to your mobile phone and delivered directly to voicemail.
Auto attendant and call forwarding.
Texts are sent automatically.
Available for iOS and Android users.
Editor's Rating: 4.7
Connect Blocker- Calls Blacklist
It is one of the best connect with blocker apps for Android devices that you can find on the Play Store. Blacklist makes it simple to find and stop robocalls. The program's user interface is kept very tidy, and it offers many other functions as well.
Additionally, Calls Blacklist includes a built-in SMS Messenger that is helpful. You may send, obtain, and manage your SMS using Messenger.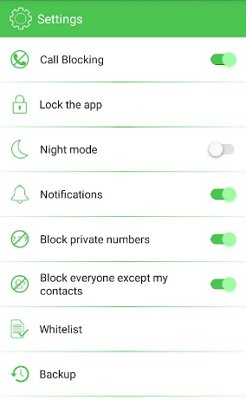 Editor's Rating: 4.6
Hiya Spam Blocker
With options for auto-blocking and reverse phone search, this app recognizes and prevents calls you want to avoid. It pays close attention to a phone number's first six digits. Spam numbers closely resemble these predetermined numbers.
It reduces the volume of these calls and messages and is available for iOS and Android.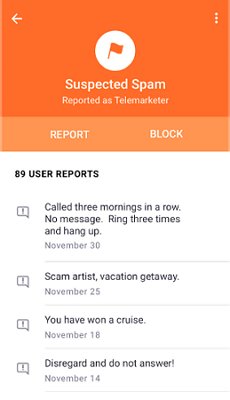 Editor's Rating: 4.55
Nomorobo
A 14-day free trial is available for the premium app Nomorobo Robocall Blocking. It has a very good rating. Spam calls and texts are blocked. It distinguishes robocalls from other calls before you hold up to receive them.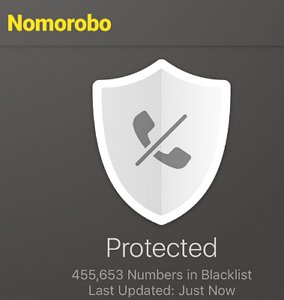 It also hangs up the call. In this process, the national do not call registry is helpful. It is easy to use. You'll get a mail telling you how to activate and set up Nomorobo. So there you go, stop troubling yourself and ignore every robocall.
You can either send a text message or decline a call. Available for both iOS and Android users.
Editor's Rating: 4.5
Call Control
Call Control is one of the most widely used platforms for blocking spam, robocalls, and telemarketers. The application examines the community's 12 million members to provide precise results in seconds.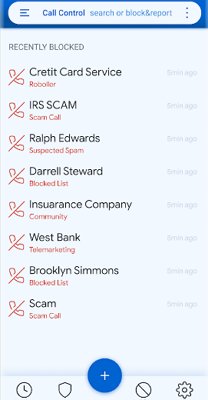 It comes with pre-installed tools like CommunityIQ, which facilitates creating Do Not Call reports and community complaints. Available for both iOS and Android.
Editor's Rating: 4.45
Should I Answer?
One of the greatest call-blocking apps is Should I Answer, which helps to shield you from telemarketing and other obtrusive calls. You can choose blocking options, including preventing calls from premium-rate, overseas, hidden, and non-contact list numbers.
Once the phone starts ringing, it also shows notifications like user reviews, information, and phone number ratings.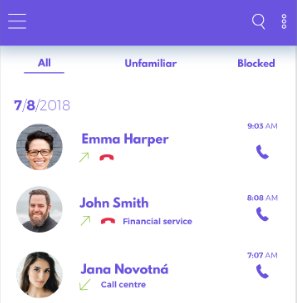 Editor's Rating: 4.4
Avast Call Blocker
The best call-blocking app is Avast, which has over 100 million installations and is one of the best antivirus and cleaning apps. It performs the functions of an antivirus engine, an app blocker, a power saver, a junk cleaner, a web shield, a WiFi scanner and speed test, an anti-theft system, and a firewall.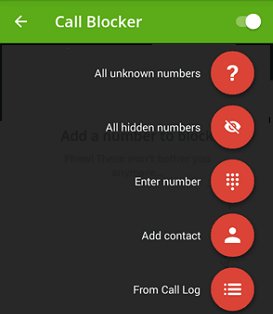 Without interfering with advertising, it aids in the efficient call blocking of fraudulent, spammy, and scam calls.
Editor's Rating: 4.3
Call Blocker - Caller ID
However, this is another reliable Android software that can filter robocalls and scam calls. By adding their phone number to the block list, you can even prevent calls from anyone. In addition to restricting phone calls, it can schedule the time to block calls.
Caller ID's additional features include a personal blocklist, caller ID, a clever dialer, and many more features.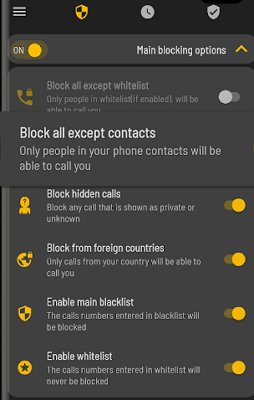 Editor's Rating: 4.2
Part 3. How Do Call Blocker Apps Work?
Caller ID does provide caller information, but its purpose was not to prevent unwanted calls. When certain conditions are met, developers devise call-blocking technology to recognize and prevent calls from occurring.
These call-blocking mechanisms are in place between two parties as calls are received. These services are offered by phone providers or through mobile applications on your device in the form of call blocking tools and call screening options.
They identify the call's origin and grant or deny it following your wishes.
Part 4. How to Monitor Your Kid's Calls and Texts
Parents have remote access to see what their children are doing on their gadgets using AirDroid Parental Control. You can also view the app's use and details. Children can avoid cyberbullying and online fraud with parental monitoring software. Additionally, it stops dangerous apps.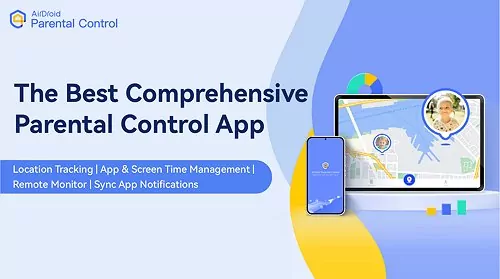 Monitor calls, text messages, and online activities by screen mirroring and syncing notifications
View phone activity report and schedule screen time and app usage
Find your kids anytime & anywhere, and get alerts of specific places
Watch and hear what is going on around your kids
Conclusion
To protect yourself from all the fraud, pick one of the call-blocking apps for smartphones from the list above. Stay away from scammers and spammers.
FAQs about Call Blocker App
Q 1. What Is the Most Effective Call Blocker?
Whoscall Caller ID and Block is one of the greatest call-blocking apps for Android. To avoid answering pointless calls, it will automatically detect spam callers, robocalls, or telemarketers' calls and allow you to ban them.
Q 2. What Is the Best Free Spam Call Blocker?
The best free alternative is Truecaller. It is the most popular free spam blocking application, with many helpful features. Blocking Robocalls and excellent for total blockage. You can use it to make unwanted calls that go straight to voicemail.
Q 3. How Do I Block Unknown Callers?
Go to Settings > Phone, scroll down, touch Silence Unknown Callers, and set the function to enable Silencing Unknown Callers. Unknown callers' calls are blocked, transferred to voicemail, and listed under recent calls.
Q 4. What Is the Best Robocall Blocker for Landlines?
The CPR V5000 Call Blocker can block any cordless landline call. Another option is the Contender comes with a sizable list of 14,000 pre-blocked phone numbers and room for users to add 2,000 more. Another choice is Quality Pick.
Q 5. Why Am I Getting So Many Spam Calls All of a Sudden 2023?
Typically, it's because another scammer purchased your phone number and a list of other numbers. You may always report spam calls; keep that in mind.
Q 6. Does *61 Block Unwanted Calls?
For a small monthly fee, the Call Block feature, also known as Call Screening, enables you to block calls from up to 10 phone numbers in your immediate calling area. Switch on: Press *60. Press 3 to activate the function if requested.
Was This Page Helpful?