7 Best Staffing Tracker for Time & Location Tracking
Nowadays, every industry is moving towards automation, and so are staffing agencies. As these agencies manage and process all their work with the help of staffing tools, which are specially designed to help improve work performance.
Staffing trackers are used to monitoring employees' time, location, and movement. Also, they can be used to manage tasks assigned to employees.
It's no doubt staffing companies, whether temp staffing agencies, direct hire staffing agencies, or payroll service hiring companies are investing in tools to make employment work efficiently. But here, the question is, which tracking software is best for business needs?
In this blog, we introduce 7 best staff tracker tools for staffing and recruiting companies.
Part 1 : What're the Key Features of Staffing Tracker?
Mainly, the staffing tracker is able to help with time tracking and location tracking. Here're seven key features, and their functionalities are as follows.
| | |
| --- | --- |
| Feature | Explanation |
| Time Tracking | Track and record employees' working hours. Use with timesheet and is available to auto-calculate the duration. |
| Timesheet | Use to record tasks based on hour, day, week, or month and shows in the form of digital spreadsheets or calendar-like documents. This can give visual reviews to uphold the work done with billable hours and estimate project expenses handily. |
| Task Scheduling | You can create a task for the employee in a timetable and also an overtime reminder. Setting auto-scheduling to make AI-powered schedules is possible. |
| GPS Tracking | Track employee location in real-time. The feature usually applies to remote workforce and frontline employees. |
| Clock In & Out | An employee can clock in when he/she arrives at the workplace and clock out when leaving. The start and end time will be logged as well as the working duration. |
| Geofencing | It lets you set up particular geographical scope so that the software can tell you when the employees arrive or leave the area. |
| Report | With statistics covering user activity, work hour, attendance, task, and payroll, you can easily evaluate employee performance and audit. |
Staffing software will contain all these mentioned features in one system, but some have only a few of them. It's necessary for you to review the capabilities of the software before purchasing.
Part 2 : 7 Best Staffing Tracker Software
In this section, we will discuss some of the best top staffing tracking tools that will help you in employee management.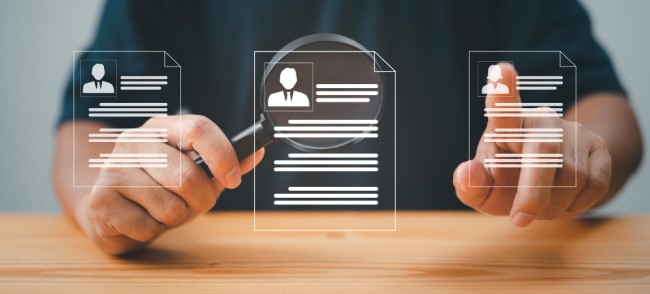 1QuickBooks Time
QuickBooks Time is one of the products of QuickBooks, a decades-of-experience accounting software. It's best for small and medium-sized staffing companies and is able used with over 50 accounting and payroll apps including but not limited to QuickBooks's packages.
QuickBooks Time provides a 30-day trial. Its basic plan starts at $20/month, and the Elite plan will cost you $40/month.
Feature Overview
Project Time Tracking: this feature lets you know how many hours a person spends on particular tasks.
Time Kiosk: manage on-site attendance and allow to use a four-digit PIN to track time.
Employee Task & Shift Scheduling: make schedules by projects and shifts; recurring schedules are available.
GPS Tracking: clock in and out from mobile phone by installing the Android/iOS app.
Mobile Mileage Tracking: track mileage of employee travel from mobile phone.
Alerts, Notifications & Customized Report
2AirDroid Business - MDM solution for staffing
This geotracking software is a mobile device management solution with strong remote control and monitoring skills. AirDroid Business allows secure company data, employee access, and manages devices in massive quantities via a centralized approach remotely. It's suitable for staffing businesses of all ranges.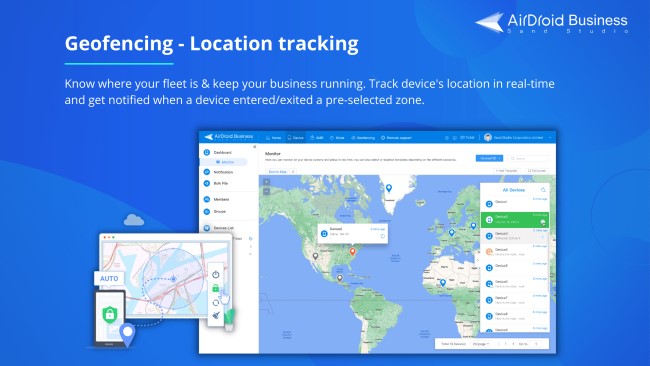 Tracking location is just one of the benefits. Companies can monitor more with AirDroid Business such as apps, device condition, network status, etc. Moreover, the MDM tool is available to configure device settings and apps for employees. You can also preset alerts and auto-implement action once they are triggered.
It is mainly designed to cater to managed service providers (MSP), construction companies, and staffing companies like warehousing, housekeeping, safeguarding, healthcare and so on.
The pricing starts from $12/year per device to $33/year.
Feature Overview
GPS Tracking & Geofencing: view real-time location of all devices in one place and their path history; set up radius to prompt notification.
Alerts & Workflows: once alerts occur, execute remote actions automatically, such as remote wipe, screen lock, reboot, etc.
Kiosk Mode: specify available apps and websites; allow customize screen layout with brand.
Application Management Service (AMS): publish company-owned apps and deploy to employees' devices; manage installed apps from Google Play.
Remote Control: enforce password setting rules or reset; file transfer; screenshot; screen sharing; etc;
Policy: configure and restrict device capabilities, such as disable or keep enable networking and others.
Monitoring & Report: review reports of data usage, device inventory, account activity, and applications.
Supported Systems: Windows/macOS/Android/iOS/Web.
3Clockify
Clockify is a free time tracker that can work across desktops, webs, and smartphones. It gives detailed reports of the time used on different projects so you can check who did what and for how long.
This free online tool has no restriction to the number of users within the app and offers a robust free forever plan. It is a great solution for freelancer businesses, educational institutes, NGOs, and staffing agencies.
In addition to the free version, the software also provides four pricing plans which range from $3.99 to $11.99 per month per user.
Feature Overview
Timer & Mark: you can track work hours with stopwatch and mark them as billable.
Timesheet: use it to show logged time and defined tasks, schedules, and projects.
Kiosk: employees can clock in with a PIN code.
Track GPS location: view memebers' location and corresponding record time.
Report: project overviews, task status and money.
4Hubstaff
Hubstaff is a staffing tracker powered by automated time tracking and monitoring features. The best quality of this tool is the ability to function virtually from anywhere, including Mac, Linux, Windows, Android, and iOS. Thus, you can manage work orders and jobs conveniently.
Hubstaff offers a 14-day trial and also a free plan with limited features. The Basic Paid plan starts at $7/month per user.
Feature Overview
Time Tracking & Time Clock: record labor work time; track specific projects, employees, and clients.
Timesheet: automatically create entries according to the time range.
Geofence Time Tracking: employees can clock in or out on job sites.
Track GPS location: view member's location and corresponding record time.
Employee Monitoring: view apps and websites used by employees.
Others: payroll and invoice tracking; reports; etc.
5Toggl
Toggl is a hiring tool and also a time-tracking app to manage staff tasks. This tool is mainly designed for freelancers who want to know where the billable hours go and helps improve their work productivity.
The app offers a 14-day trial, and the Basic plan starts at $10/month per user.
Feature Overview
Time Tracking: with a built-in calendar, so users can view time entries in a calendar format. It can track real-time as well as offline time and sync later.
Billable Hour Recording: track multiple projects and clients with one click.
Project Time Alerts & Reminders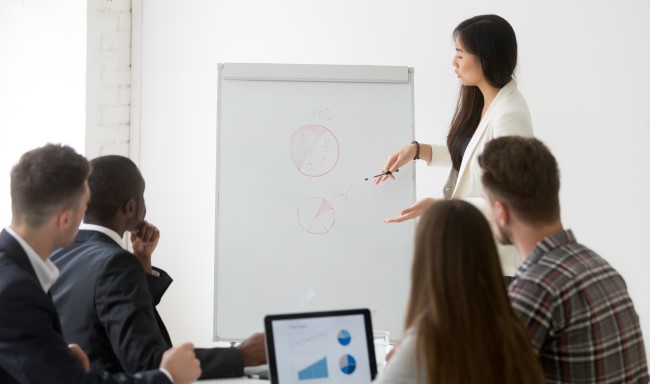 6Harvest
This time-tracking app offers in-depth insights about tasks, projects, and people. It allows you to optimize time, make reports to help scrutinize tasks & send automated notifications to labor to update their timesheets.
The app offers a free plan for its users. But if you need access for your team, buy the premium plans with a 30-day free trial. The Pro account costs you $12 per month for unlimited projects & users.
Feature Overview
Time Tracking: track employee working time and allow to create automated reminders.
Invoicing: sends bills directly to clients from the tracked time portal and will update the invoicing process.
Reporting: keep noting on budget and workload.
7Manatal
Recruitment agencies and HR teams can use Manatal to streamline and improve all recruiting processes. It is a staffing tracker with RMS (recruitment management system) and ATS (applicant tracking system) that allows companies to post job openings on multiple channels, such as Indeed, Adzuna, CareerJet, JobsDB, etc.
You can use the software freely for 14 days. And the Basic plan starts at $15/month per user, and the premium plan will cost you $35/month per user.
Feature Overview
Candidate Sourcing & Recruitment CRM
Applicant Tracking
Team Chat
Activity Calendar & Manage Recruiting Tasks
Candidate Onboarding
Part 3 : How to Choose the Right Staffing Tracker App?
According to Mobile Trends and Statistics for the Staffing Industry by Tempworks, 76% of staffing clients and candidates think that it is important that staffing firms have the latest tech.
Whether you are recruiting for your own business or other clients, choosing the right staffing tracker software will increase the competitiveness of your company. Here are some considerations.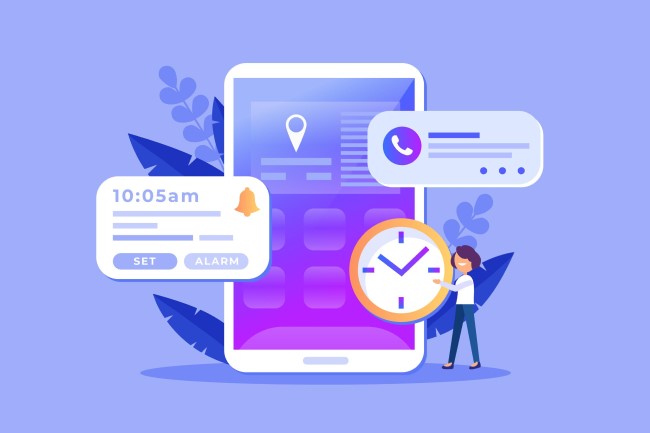 1. First, analyze your company's needs before signing up. Sometimes, you only need a few features for staff tracking. It's wiser to choose software that is more complete in a certain function. For example, if you want to allocate company-owned devices to employees, a mobile device management tool will be a better choice for monitoring both staff and devices.
2. Review and compare multiple software. Check if they have a high rating, user-friendly interface, or support third-party tools integration.
3. Test your selected apps during the free trial. See if they provide great customer support, including training and a support system that helps with any queries.
4. Take pricing into account. Then determine whether it is worth buying for your company's needs.
Part 4 : Benefits to Use Staffing Tracker
1Save Time and Money
Companies can save a lot of time and money by automating many tasks that previously needed manual work. And employees can do more work in less time, making their work quite productive with better workforce management.
2Monitor Valuable Insights
Staffing tracker apps allow the company to monitor employee performance from various aspects. Thus, it will be easier to check out where extra support is needed for employees. This helps the businesses improve the work quality and make sure to meet project needs.
3Onboard Team Effectively
The staffing tools help HR teams in task management, paperwork, and automated workflows for the Onboarding process, such as sending emails, assigning tasks, to much more. They help businesses onboard new employees efficiently and make hiring easy.
Part 5 : MDM for Staffing

AirDroid Business - Try all features free for 14 days
AirDroid Business helps to manage and control employees' workforce. You can real-time monitoring of Android devices including location, app usage, networking, and device status.
Secure company assets with the centralized platform now!
FAQs
What is a tracker in recruitment?
It refers to the application with tracking features for candidates.
How to track employees' hours for free?
You can use a free time tracking app with a clock-in and clock-out feature. It will help calculate the spending time for your employees and generate a report automatically.
What popular tools that staffing companies use?
Staffing companies use many well-known tools to optimize operations and improve workforce performance. Some of the most general tools are applicant tracking software, payroll and billing software, customer relationship management software, time and attendance tracking software, onboarding software, and other communications tools.
Was This Page Helpful?