[2023] Best 4 Digital Signage Software for Different Systems
Brands have been steadily moving from physical billboards to digital signage. The reason is that digital signage is more eye-catching and attention-grabbing.
Therefore, digital signage needs a brand to handle a large number of display units where the promotional content is broadcasted. That is where digital signage software becomes essential.
Depending on the operating system of the digital signage device, you have to choose digital signage software accordingly. We will list down the best digital signage software for different operating systems for your consideration.
Part 1. What is Digital Signage Software?
Digital signage software is an application through which you can manage digital signage screens and the contents that are displayed on the screen. Through software for digital signage, you can schedule content, organize the screens into groups, monitor device performance, and troubleshoot issues remotely.
You will get a centralized dashboard to view all the connected digital signage devices and micro-manage them as required. You can control any connected digital signage device remotely from anywhere and perform support and maintenance actions during off hours. You can set customized alerts so that you can get to know if any device is malfunctioning.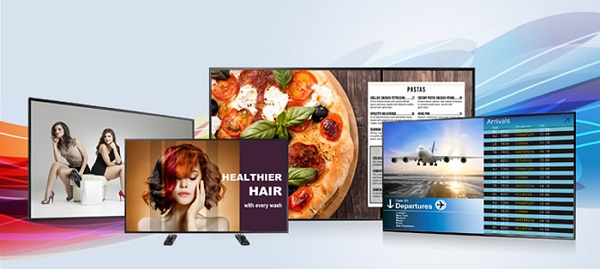 Part 2. What are Types of Digital Signage Operation Systems?
Every digital signage device needs an operating system to run in the background and support its technical activities. Here are the four types of digital signage operating systems, and you need to have software digital signage applications according to the operating system.
1. Android
Android is the most popular digital signage operating system. Since the operating system is completely free, it opens up a lot of possibilities for better digital signage service. In fact, the tablets which are widely used in interactive digital signage have Android OS in most of them. Even the smart TVs that are used in digital billboards have Android OS running in the background.
2. Windows
Windows Embedded Standard(WES) which is based on Windows XP is widely used in digital signage systems. Windows offers better media players to run advertisements.
Besides, there is not going to be any file format incompatibility as most of them are done on computers running on Windows. Apart from WES, Windows 10 IoT and Windows 10 S are currently getting popular in digital signage solutions.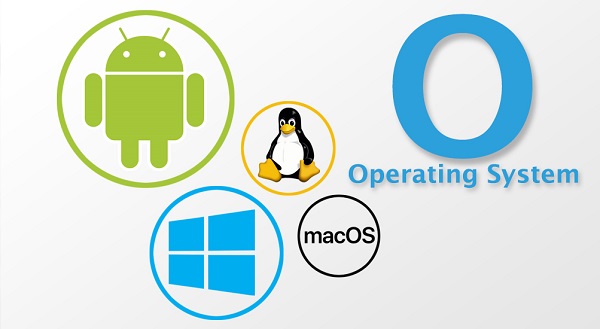 3. Linux
Android is a customized version of Linux, but Linux offers more features in digital signage solutions that are not present in Android. Starting from better remote management to compatibility with third-party apps, Linux has some edge over Android though Android is more widely used. However, Linux needs a deeper understanding to perform even the basic digital signage works.
4. iOS
Digital signage service on iOS devices is more expensive than the rest. It is the least popular operating system for digital signage. However, there are some premium brands that use interactive digital signage on iOS devices. Apple is also pushing Apple TV for digital signage for premium brands.
Part 3. Best Digital Signage Software
We have handpicked digital signage management software for each of the operating systems we have mentioned above. Therefore, based on the OS of the digital signage device you intend to use, you can find the best display signage software below. We have listed the key features of each of these software applications for your consideration.
1AirDroid Business - For Android-Based Digital Signage
If you want to convert Android device into a digital signage device, or want to manage Android-based digital signage, AirDroid Business is the best software for you. You can connect to all the Android screens and monitor as well as control them when required. You can provide remote digital signage support to malfunctioning devices instantly.
Moreover, the software allows remote maintenance of digital signage devices during non-active hours. Besides, you can manage multimedia files for better content delivery on digital screens. Here are the key features of AirDroid Business.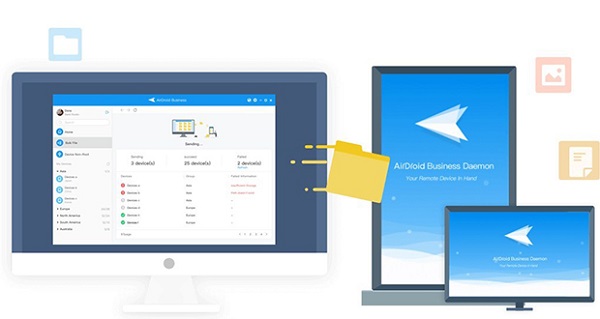 Monitor & Control Digital Screens
You can keep a constant watch on the performance of the connected devices. This way, you can detect abnormalities and work on them to resolve them instantly. The software allows you to group the devices as per your daily management needs.
You can configure user access permissions for secure operation. Moreover, the software lets you create customized alerts based on several conditions to take instant actions.
Remote Troubleshoot
You can solve any technical issue on digital signage devices remotely without being physically present. With constant monitoring, you can detect the issues earlier and solve them instantly by getting remote control on the target device. Therefore, the devices will not suffer long downtime.
Streamline Android Apps Updates
You can plan and schedule updates in stages remotely on the digital signage devices so that there is lower risk of software bugs. During non-business hours, you can schedule the app updates. Therefore, you can monitor operations and get insights of the devices in real-time.
Manage Multimedia Files in Bulk
AirDroid Business allows you to manage multiple files on media devices and therefore, you will have the flexible in displaying content. You can upload as well as delete multiple files in bulk and this is useful in handling large amount of content and deploying them quickly.
Turn Android Devices into Digital Signage
AirDroid Business helps you to convert any Android phone, tablet, and screen into digital signage device. The devices can be interactive as well as dynamic for better engagement.
You can lock the devices and display information. Besides, you can configure settings and customize interface for dynamic but secure advertisement.
Want to remote support your digital signage without lots of management?
If you want to find a remote support tool but do not need device management features, then we recommend AirDroid Remote Support here for you. AirDroid Remote Support for Business is a professional remote support software. With it, if your digital signage has some issues, you can provide on-screen tutorials and troubleshooting for your digital signage remotely from your computer or mobile device.
2Scalefusion - For Windows-Based Digital Signage
If you are using Windows-based devices for digital signage, Scalefusion is a great digital signage software. There are many world's leading companies that use Scalefusion for their digital signage campaigns.
Scalefusion makes it easy to manage the devices and enhance productivity. The software is quite easy to use, and it offers flexible pricing for affordability. Here are the key features of Scalefusion.

Remote Troubleshooting
Scalefusion provides the function of remote control and troubleshooting technical issues on digital signage devices. You can cast device screen on the dashboard.
Also, you can gather real-time information with it, and take screenshots and recordings to resolve device issues
Over Air Enrollment
With it, IT teams may remotely install devices that are ready for business. Before they are released, Windows 10 devices can have Windows Autopilot provisioned. Before the devices are unboxed and deployed at the installation site, IT personnel can configure them.
Single App Kiosk Mode
It enables the single-app mode push of the relevant app. Businesses can also push a single website to display content in the single app mode as an alternative.
Setting Up Device Acessories
Based on the device's location, Wi-Fi configurations can be pushed. You can disable device peripherals such hardware keys like the power, home, volume, and screen brightness to prevent tampering or access by unauthorized users to the digital signage equipment.
3OptiSigns - For Linux-Based Digital Signage
OptiSigns is a reliable Linux-based digital signage software that is used by various reputed brands across the world. You can manage digital signage devices from your computer as well as from your smartphone. Besides, the software allows integration with various other platforms for more features and functionalities. Here are the key features of OptiSigns.

Create Content
The software provides you with the tool to create content in a presentable form. You can put on content like social media updates, weather updates, and several slides. Besides, you can create customized content with images, videos, and apps. You can even schedule content.
Various File Formats
OptiSigns supports all the different file formats for showing the content on digital signage devices. Starting from audio and video files to images and other multimedia formats, you can manage everything from OptiSigns.
Universal Compatibility
Even though it is more popular as digital signage application for Linux-based devices, the software is compatible with other operating systems as well. Basically, it can be used for digital signage through any device.
User-Friendly
While most other Linux-based digital signage applications are complicated to operate, OptiSigns has a user-friendly interface. There are too many options in the software, but most of them are intuitively operable.
Miscellaneous
There are certain useful features such as auto restart, screen orientation, offline mode, and screen zones which come in extremely handy during remote support sessions.
4ScreenCloud - For iOS-Based Digital Signage
ScreenCloud is currently the best software platform for iOS-based digital signage devices. The software takes care of engagement through digital signage, which in turn enhances productivity and sales.
ScreenCloud is popular among several organizations across the world that depend on digital signage for advertisement and promotion. You can live broadcast information to every connected screen. Here are the key features of ScreenCloud.

Unlimited
The basic plan of ScreenCloud allows unlimited user access and provides unlimited storage. The software also supports any type of file for displaying content. You can build a network of all the connected devices.
Content Designing
There are several built-in templates available for creating and editing content. You can create engaging and eye-catching content, and you can customize the created content as per your requirements.
App Integration
ScreenCloud supports integration over hundreds of apps and web platforms. The integration enhances the content and functionality of digital signage and promotes better teamwork.
Remote Management
ScreenCloud supports all the different types of screens for displaying content as digital signage. The software also provides user audit logs and produces automated HR updates.
Robust Security
You can customize user permissions to assign responsibilities properly. The software offers high-level security features such as single sign-on.
Part 4. What are the Important Features of Digital Signage Software?
The most important aspect of digital signage software solutions is the software you choose for your device. Here is a list of the essential features of software for digital signage that you should watch out for.
1Remote Monitor Digital Signage
The software for digital signage should have a centralized dashboard to remotely monitor all the connected devices. You should be able to check the device performance by monitoring different parameters such as connection status. Similarly, the software should allow real-time monitoring such as location and content.
2Continual Software Updates
The operating system of digital signage devices needs to be updated from time to time. Besides, the apps related to digital signage need to be updated as new versions come with new features and security patches. The software for digital signage should have the option to continually update the software applications.
You must be able to schedule updates on the digital signage devices during off hours. In fact, the software you choose for digital signage should get regular software updates for the latest features and better functionalities. Continual software updates are an essential part of digital signage maintenance.
3Manage Screens in Groups
It is very likely that there will be multiple screens for digital signage. Some of them will show the same content. In order to manage the screens simultaneously, it is better to classified screens in groups.
Thereafter, you can push different content for different groups of screens. In fact, you can assign different team members to different groups of screens. You can even update screens in groups from time to time.
4Troubleshoot Timely
An essential feature of digital signage management software is providing remote support. This is because digital signage devices can face technical issues at any time. Accessing the malfunctioning device physically can take time, and it can hamper sales and brand image.
Instead, you should be able to remotely control the target device instantly and perform the troubleshooting steps to fix the issue timely.
5Robust Security
Digital signage devices are common targets of hackers. They want to hack the devices and show content to spread their propaganda and destroy the brand image. That is why the software you choose from digital signage should offer robust security options.
If you have a team that is managing digital signage, you should be able to configure access permission. Similarly, there should be a secure remote control option so that the session does not get hacked easily.
6Easy Use
Last but not least, the software for digital signage should have a user-friendly interface. The user should be able to use the software intuitively without extensive training.
There must be a centralized dashboard where the connected devices can be monitored conveniently. The commonly used options should be readily available from the dashboard so that they can be executed in minimal steps.
Final Words
It is very important to choose the right software for digital signage so that you can manage the devices conveniently. Depending on the operating system of the devices you are using for digital signage, you have to choose the best digital signage software.
We recommend AirDroid Business for managing Android-based digital signage devices. You can provide remote support and monitor the devices to detect and resolve any issue at the earliest.
FAQs about Digital Signage Software
Is there free digital signage software?
Yes, there are many free software for digital signage available such as DisplayMonkey, Concerto, and Screenly. However, they have limited features and vulnerable to hacking which can destroy the brand image. Hence, we always hence, recommend professional digital signage software for the best results.
How to use TV as a digital signage?
Every modern TV comes with an HDMI port. All you need to do is plug in a digital signage player with the HDMI cable and control the content on the screen. If you have a smart TV that runs on Android, turning it into a digital signage display device using AirDroid Business is super easy.
What are the best industries for digital signage?
The industries that can make the best use of digital signage are retail, transportation, healthcare, education, hospitality, and entertainment. Even financial services and banks are adopting digital signage for advertisement as well as interactivity.
Was This Page Helpful?