[Guide] How to Implement Custom Android OS on Work Devices
In today's world, smartphones have become an indispensable part of our lives. Every smartphone comes with a default operating system (OS) pre-installed, commonly known as stock Android. However, many smartphone manufacturers customize the OS to provide a unique look and feel to their devices. Every UI looks different and has a different set of features.
Samsung phones, for instance, use a custom UX based Android called OneUI. Oppo uses ColorOS, Xiaomi phones use MIUI, OnePlus uses OxygenOS, etc. These custom skins, also known as UIs, have different features and functionalities that cater to different user preferences.
But what if you're not satisfied with the UI that comes with your smartphone? What if you want a clean, bloatware-free experience or a feature-rich UI that allows you to customize your device to your liking? This is where a custom OS , also known as custom Android ROM comes into play.
1 What is Custom OS Android?
Simply put, a custom OS is a modified version of Android created by a community of developers or an individual. The key difference between a custom OS and a stock Android OS is that the former offers greater flexibility and customization options than the latter. With a custom OS, you can change the appearance and functionality of your device entirely. Additionally, custom ROMs offer a bloatware-free experience, better battery life, and faster performance.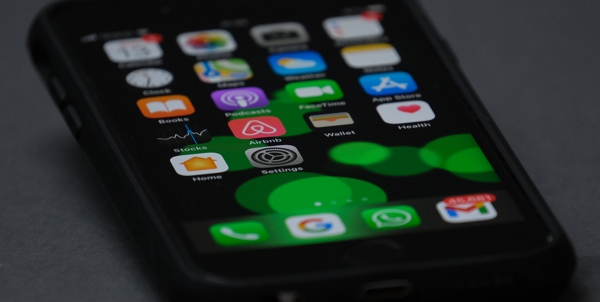 2 When Should You Adopt a Custom Android OS on Work Devices?
There are a multitude of benefits to opting for a customized Android operating system on your devices, regardless of whether you're developing for a small number of devices or a large scale deployment of 10,000 devices. Let's look at some benefits of adopting a custom OS Android on your work devices.
Enhance Device Performance
One of the most significant benefits of custom Android OS is that it can enhance device performance. With a custom OS, developers can optimize the device's software to suit specific enterprise use cases. This can lead to a faster, more efficient device, which can increase productivity and reduce frustration.
Greater Customization Options
Another advantage of custom Android OS is that it provides greater customization options. With a customized OS, enterprises can tailor their devices to meet their unique needs. This includes everything from custom apps to customized user interfaces.
More Frequent Updates
A custom Android OS allows for more frequent updates to the operating system. This can be particularly beneficial for enterprises that rely on their devices to perform mission-critical functions. Frequent updates can help ensure that devices remain up to date and protected against security vulnerabilities.
Longer Device Lifespan
Custom Android OS can help extend the lifespan of devices by allowing developers to optimize the software for the specific hardware used in the device. This can help prevent devices from becoming obsolete as quickly and reduce the need for frequent hardware upgrades.
Better Compatibility with Custom Enterprise Apps
Enterprises often rely on custom-built apps to perform specific functions. A custom Android OS can provide better compatibility with these custom enterprise apps. This can help ensure that these apps run smoothly and efficiently on the devices.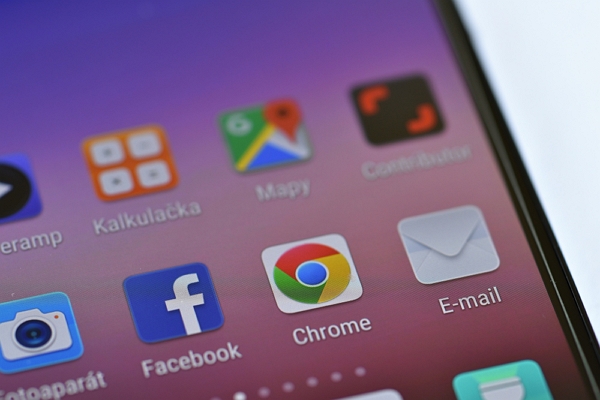 Hardware and Software Security
Custom Android OS offers superior support for hardware and peripherals. The custom OS allows developers to add support for nearly any hardware component, making it easier to customize devices to suit specific enterprise use cases. Additionally, custom OS admins can protect the device from the arbitrary execution of code by restricting the applications that can be used on the device, which can enhance hardware and software security.
3 What Industries can Benefit from Custom Android OS?
Adopting a Custom Android OS can offer significant advantages to various industries, including retail, healthcare, Industry 4.0, construction, transport and logistics, travel and hospitality, automotive, agriculture, food and beverage, and government.
For instance, custom OS can be used in the healthcare industry to ensure secure access to electronic health records and streamline communication between medical professionals, ultimately enhancing patient care. Meanwhile, the construction industry can use custom OS to manage construction sites, track equipment, and streamline processes, resulting in increased efficiency and cost savings.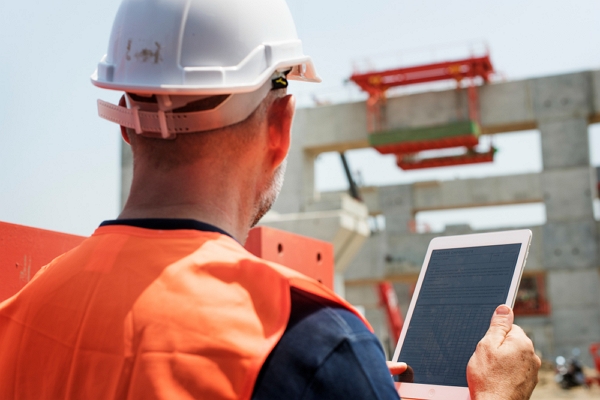 Transport and logistics companies can also optimize their operations using custom OS to track inventory and ensure timely deliveries. The travel and hospitality sector can use custom Android OS to enable self-service check-ins, in-room entertainment, and guest control of room features such as lighting and temperature.
The automotive industry can also leverage custom Android OS for in-car entertainment systems, GPS, and other telematics features, while in the food and beverage industry, custom OS can be used to manage inventory, streamline ordering and payment processes, and create digital menus.
Finally, government agencies can employ customized Android OS to develop secure mobile applications for public services, enhance data privacy, and support efficient communication and collaboration across departments.
4 Factors to Consider When Choosing a Custom Android OS
Choosing a reliable and secure custom Android OS is crucial for ensuring smooth and efficient device performance. Here are five factors to consider when selecting a custom OS for your Android devices.
To that end, this piece will explore a few tips for ensuring superior Android enterprise device security―covering app management, device management, and user training.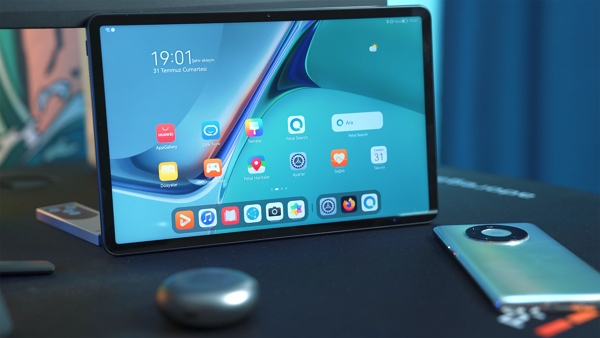 Stability through Regular Updates
The first thing to consider when choosing a custom Android OS is stability. Regular updates to your custom OS ensure that your device remains secure and optimized for performance. Make sure the custom OS provider offers updates frequently and has a proven track record of stability.
Security Measures
It's crucial that custom OS providers adhere to industry-standard security protocols, including data encryption, secure booting, and remote wipe capabilities in case of loss or theft. By ensuring that the custom OS you choose has these security features, you can help protect your device and data from potential threats.
Ease of Management and Installation
A custom Android OS should be easy to deploy, update and maintain. You should also consider the level of support you get from the provider and the installation process to ensure that you can get the system up and running smoothly.
Compatibility with Your Hardware and Software
Ensure that the custom Android OS provider has a thorough understanding of your hardware and software requirements. You should also consider compatibility with enterprise applications and third-party software.
Developer Support
A custom OS provider should have a team of experienced developers who can offer technical support and work with you to address any issues that arise. Look for providers that offer a range of support options, including email, phone, and chat support, to ensure that you can get help when you need it.
5 How to Manage Devices with Custom Android OS using MDM?
Custom Android OS devices have become a preferred choice for businesses that need customized solutions to meet their specific requirements. However, like any other technology, custom Android OS devices have their benefits and drawbacks. While they offer more control over the mobile environment, they also require specialized management and maintenance for optimal performance and security. This is where Mobile Device Management (MDM) solutions come into play. Let's explore the importance of managing custom Android OS devices with MDM and how MDM can help solve some of the drawbacks of custom OS devices.
Device Enrollment: The First Step in Efficient Device Management
MDM can simplify this process, allowing businesses to enroll devices in bulk and automate the process. This can save time and resources while ensuring that all devices are managed in a consistent manner.
Policy Settings: Ensuring Compliance and Improving Security
Policy settings allow administrators to control various device features, such as restricting access to specific apps, enforcing password policies, and controlling network settings. These settings are crucial for ensuring compliance and improving device security. By configuring policy settings with MDM, administrators can ensure that custom Android OS devices comply with organizational standards and reduce the risk of data breaches.
App Management: Streamlining Deployment and Ensuring Security
The fact that there is no standard app store makes it a challenge to manage apps on custom Android OS devices. However, with MDM, businesses can manage apps in a centralized manner, including deploying and removing apps remotely. MDM can also help ensure that apps are updated and that only authorized apps are installed on devices.
With MDM, businesses can manage devices remotely, including troubleshooting issues and pushing updates. This feature minimizes the need for on-site technical support, which saves time and reduces costs. Custom Android OS devices may have unique hardware configurations, making it challenging to resolve issues remotely. However, MDM solutions can provide device-specific troubleshooting guides and offer remote support, minimizing downtime and reducing costs.
Custom Android OS devices may not have the same level of built-in security features as stock Android, but businesses can still ensure their security through the use of Mobile Device Management (MDM) solutions. MDM can provide additional security measures, including passcode enforcement, data encryption, and remote wipe capabilities. By utilizing MDM, organizations can protect their devices and data.
With the right management and maintenance practices in place, custom Android devices can help improve productivity, streamline workflows, and enhance overall security. And with solutions like AirDroid Business, managing custom Android OS devices has never been easier. We offer a comprehensive solution for managing custom Android OS while enhancing device security management and protecting corporate data from unauthorized access.
6 Things to Do before Implementing Custom Android OS on Devices
Installing a custom Android OS on a device can be a challenging process, especially for those who are doing it for the first time. It requires users to take several precautionary steps to avoid any possible mishaps. Therefore, it is crucial to keep the following essentials in mind before deciding to install a custom Android OS.
Ensure the device is running the latest firmware:
Before you install a custom Android OS, make sure that your device is running the latest firmware. Updating the firmware will ensure that your device is compatible with the new OS and that you have the latest security patches installed.
Choose a reliable source to download:
One of the most important things to consider before installing a custom Android OS is where you're getting it from. Always download the OS from a reputable source to avoid malware or viruses that could damage your device or compromise your data.
Double-check the files:
When downloading the custom Android OS, it's crucial to verify that you've downloaded the correct ROM meant for your specific device model. Installing the wrong ROM can lead to errors, or even worse, brick your device.
Unlock the device bootloader:
To install a custom Android OS, you must unlock your device bootloader. This process will erase all the data on your device, so it's essential to back up your data before proceeding.
Install a custom recovery:
After unlocking the bootloader, you'll need to install a custom recovery tool. This tool will enable you to install the custom OS and other modifications on your device. TWRP (TeamWin Recovery Project) is a popular custom recovery tool that supports many devices.
Backup your data:
Installing a custom Android OS requires wiping the data from your device. Before proceeding, make sure to back up all your important data to avoid losing it. You can use cloud storage or a physical backup like an external hard drive or USB drive.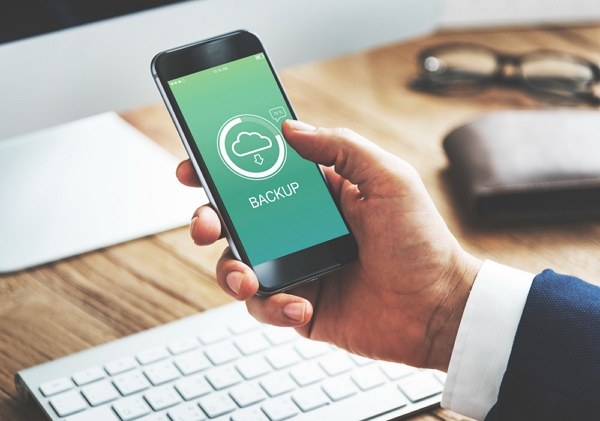 7 What are the Drawbacks in Adopting Custom Android OS?
You might wonder, with all these benefits, what is the catch? Well, adopting a custom Android OS comes with its own set of limitations, which businesses and individuals need to consider before making the switch. Here are some of the drawbacks that you need to be aware of before adopting a custom Android OS:
Compatibility issues with third-party apps
This is the significant drawback of adopting a custom Android OS. Businesses that rely on specific apps for their daily operations may face issues if those apps are not compatible with the custom OS. This can lead to interruptions in workflow and productivity, making it a crucial consideration before implementing a custom Android OS.
Security vulnerabilities and limited manufacturer support
Custom Android OS is not always as secure as the official version, and it can leave devices vulnerable to attacks. Additionally, custom OS may not receive manufacturer support or security updates, which can lead to further vulnerabilities.
Difficulties in updates and maintenance (invalid warranty)
Updating and maintaining a custom Android OS can be challenging, as it requires specific technical knowledge. Additionally, installing a custom OS can void the warranty on a device.
Reduced functionality
Some custom Android OS may not have the same features or functionality as the official version, which can be a significant drawback for users who rely on specific features.
Management challenges for remote employees
Adopting a custom Android OS can also create management challenges for remote employees. If employees are using different custom OS, it can create compatibility and management issues for the IT department.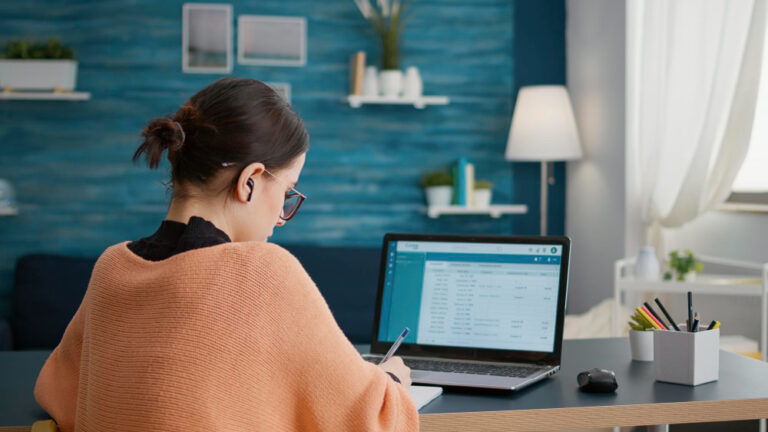 8 Final Thoughts
The emergence of custom Android OSes is a testament to the open, constantly evolving nature of the Android platform. These OSes empower users to take control of their devices by giving them the freedom to customize software design to their liking, effectively taking control away from manufacturers.
Configuring ROM to enroll Androids also offers enterprises a powerful device management tool comparable to Google's Android Enterprise program. Ultimately, these developments highlight the vast potential of the Android platform and its ability to enable greater user autonomy and enterprise control.
FAQs
Which is the most popular custom Android OS?
The most popular custom Android OS is LineageOS, which is a free and open-source operating system for smartphones and tablets.
How long does it take to download a custom Android OS?
The time it takes to download a custom Android OS depends on several factors such as the size of the ROM, your internet speed, and the server's load. It could take anywhere from a few minutes to several hours to download a custom Android OS.
What is a custom Android ROM?
A custom Android ROM is an aftermarket firmware or operating system based on the Android Open Source Project (AOSP). It is developed by independent developers or communities who add their own modifications and features to the original Android codebase.
Can custom ROM get rid of bloatware?
Yes, one of the benefits of using a custom ROM is that it allows you to remove bloatware or pre-installed apps that you don't need. This can help free up space and improve the overall performance of your device.
Do I need root access to install a custom ROM on an Android phone?
Yes, in most cases, you need to have root access to install a custom ROM on your Android phone. Root access gives you administrative privileges and allows you to make system-level changes, such as installing a custom recovery, which is required to install a custom ROM.
Where can I find a custom ROM for an Android phone?
You can find custom ROMs for Android phones on several websites and forums, such as XDA Developers, Android Central, and CyanogenMod. However, it's important to note that installing custom ROMs carries some risks, and you should only download and install ROMs from reputable sources after thoroughly researching and understanding the process.
Was This Page Helpful?