Digital Signage Support: How to Use It to Support Your Business?
The world is steadily moving from traditional and physical signage to digital signage for promoting businesses and brands. This is because the world is getting digitized, and promoting products and services on a digital screen is eye-catching as well as attention-grabbing.
However, when you deal with digital screens and devices, you will come across device problems and you have to fix them right away. That is why you need to provide digital signage support effectively so that you or your team can troubleshoot the problem remotely and instantly.
If you are wondering how to provide digital signage service and support, we have all the right information for you.
Part 1. What is Digital Signage Support?
Digital signage is showing content of a brand, product, or service on a digital screen. Once you set up digital signage for your business, you will need a proper support system to ensure everything is running perfectly. Digital signage support is the process of monitoring, managing, and troubleshooting digital signage.
Through digital signage support, you can monitor all the digital screens where you have put up advertisements. You can configure the device accessibility for users when you have a support team. Besides, you can also manage the content through remote access. Moreover, you can troubleshoot any technical issue on digital devices instantly through remote control.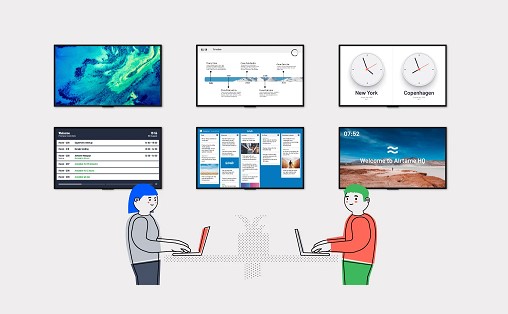 Part 2. Why Your Business Needs Digital Signage Support?
Digital signage support is essential for every business that has invested in advertisements through digital screen signage systems. Here is why digital signage support is essential for your business.
1Troubleshoot Instantly
Every digital screen signage system is vulnerable to technical issues. Since digital screen signage systems are widespread in different areas, you will need a digital screen support system to troubleshoot the issue instantly and remotely. A digital screen support system gives you the ability to remote control any connected digital screen signage systems and fixes the issue.
2Minimize Lost Sales
The main purpose of advertising products and services on digital screens is to drive sales. When the advertisements are down for any technical reason, the potential sales will be down for that period of time.
A digital signage support system provides you with the option to put back the advertisements as quickly as possible. Therefore, a professional digital screen support system can help you minimize lost sales significantly.
3Protect Brand Reputation
When digital screen signage systems start malfunctioning, the advertisements and displayed information will get distorted. Naturally, distorted advertisements will hamper the brand's reputation and value. A digital signage support system can help in protecting the brand's reputation by providing remote troubleshooting options.
4Security & Maintenance
A digital signage support system can help you control device accessibility for security purposes. You can monitor multiple digital screens and check the performance of digital screens to provide timely help as needed.
Part 3. What Sort of Support is Required for Digital Signage?
Businesses and brands that are using digital signage services for promotion and advertisement need two types of digital signage support. Digital signage service involves hardware as well as software for proper setup. That is why digital signage hardware and software support are essential to fix any issue instantly without any damage to the brand's reputation.
1. Digital Signage Hardware Support
Digital signage hardware consists of the following components:
Digital Display : It is the screen that displays the advertisement of your brand, product, or service. It can be a TV screen, computer monitor, and even a tablet screen. Businesses prefer commercial-grade digital displays for better visuals and longer lifespans.
Digital Player : It is the media player box connected to the digital display. The player has its own software that downloads, stores, renders, and plays the content on the digital display.
Display Mount : This is where the display screen stands or hangs. Along with the mount, you will need cables for connection which are part of digital signage hardware.
You will need support to install these hardware components properly. Similarly, you will need support to troubleshoot any issue in these components so that their malfunctioning does not hurt your brand image.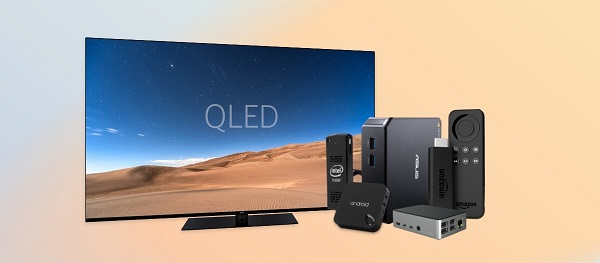 2. Digital Signage Software Support
Corporate digital signage software has different components for the effective management of digital signage services. There must be a dashboard to monitor all the connected digital screens. It should give you the option to control the screens remotely. A proper content management system must be there to manage media files, schedule content, get reports, and much more.
You will need support to set up the software perfectly, troubleshoot any technical issues as well as demonstrate admin functions for proper handling. Similarly, digital signage software support is essential when there is any security breach to fix the firewall with the minimal outage.
3. What are the Must-Have Features of Digital Signage Support?
When you avail digital signage support, there are a few features that you must check to ensure you have the perfect service and software.
1Professional & Experienced
The digital signage support technician should be professional and experienced enough so that when it comes to the problem, the technician can fix the problems right away with fewer erroneous in execution.
2Troubleshoot Anywhere & Anytime
The support software should have the option for the team to troubleshoot any technical issue on the digital screen or media player remotely from anywhere and anytime. This is the main motto behind any digital signage support software and service.
3Monitor & Control Digital Screen
The support software should have a centralized dashboard to monitor the performance of all the connected digital screens. You should also be able to control the screens so that you can troubleshoot as well as manage content displayed on them remotely.
4Manage Multiple Digital Signages
The support software must have a content management system so that you can manage multiple digital signage screens at once. You can push the same content on different devices. Similarly, you can alter the accessibility of devices for the support team to handle digital signage screens as applicable.
5Robust Security
The support software should provide security to the digital signage system so that not everyone can't get in touch with the digital signage easily and sabotage the reputation of the brand. Also, you should set parameters to set up accessibility and firewall to strengthen security.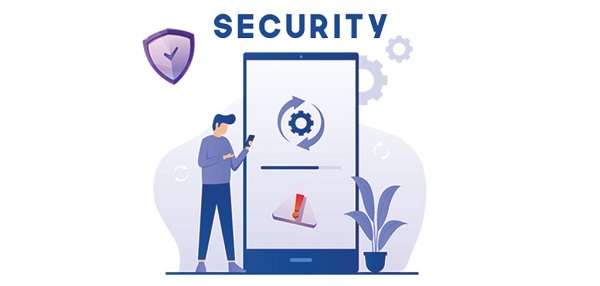 Part 4. AirDroid Remote Support for Digital Signage
After you complete setting up Android digital signage system, you will need digital signage remote support software. We recommend AirDroid Remote Support as the best tool to remotely access and control the digital signage system.
You can manage the screen effectively and configure them remotely. Besides, you can manage content on the screens as well as troubleshoot them whenever required.
1What is AirDroid Remote Support?
AirDroid Remote Support is a powerful enterprise-grade solution through which you can monitor and manage digital signage systems remotely. The application helps in minimizing downtime of the signage and keeps the continuity of the brand building.
You can have complete control over the digital signage devices. The application aims at simplifying the process of providing remote support and reducing unnecessary costs in manual support.
2How AirDroid Remote Support Can Support Digital Signage Remotely?
Here are the important features of AirDroid Remote Support that are aimed at providing digital signage support remotely.
1Remote Access/Control Device:
There is no need to physically visit the sites where digital screens are installed to manage content and sort out any issue. You can lock devices, control settings, and configure accessibility. Besides, there are options to manage content and multimedia file, streamline app updates, and much more.
2Black Screen Mode:
Black screen mode is a patent of AirDroid, it can turn the device's screen into black when remote controlling it. For example, when IT admins fix the device problems, using this feature, others are unable to see the data on the device.
3Configure Device Accessibility:
The application allows you to configure device access permissions for different users. This enhances security and defines the roles of the users involved in the support team. Besides, you can configure the volume, Bluetooth, Wi-Fi connection, and much more.
4Manage Screens Effectively:
You can create groups for screens serving different business purposes and manage them regularly and conveniently. You can manage unattended screens remotely. You can provide Android digital signage support conveniently in Kiosk mode and customize the device interface for showcasing your brand.
5Monitor Device & Troubleshoot Instantly:
You can monitor the performance of the connected devices and detect abnormalities easily. For example, you can check connections status, displayed information, overall performance, and likewise. Besides, you can set conditions to get alerts whenever there is any abnormality for instant troubleshooting.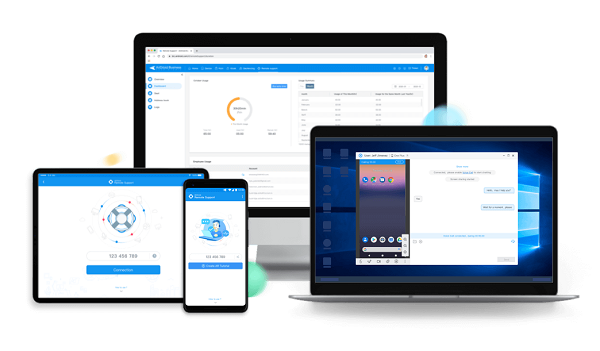 Part 5. How Much Does Digital Signage Support Cost?
Just like you have to spend for digital signage service, you need to spend your bucks on digital signage support as well. We have already stated that there are two types of support services available and we will discuss how much they are going to cost you.
1For Hardware Support
There are multiple plans available for hardware support service. You can choose a monthly plan to hire a support team as well as contract them annually. The price of the hardware support depends on the service, the duration, the reputation of the service provider, and much more. Therefore, you have to check your local area for proper hardware support.
2For Software Support
For digital signage software support, it varies from different software. However, we are considering AirDroid Remote Support. Because in addition to having strong features, it is also quite reasonably priced. There are two plans available for you to choose from.
1. Basic
Price: $199 per year for a seat.
This plan offers 50 free service hours per month, with remote access and control features like remote access and control, as well as digital screen signage provisioning and deployment.
2. Standard
Price: $599 per year for a license.
Our most popular plan offers the flexibility to manage up to 300 devices with a single license. This plan is the perfect solution for digital signage support service providers who need to maintain a large number of digital signs dispersed throughout a city. With this plan, you can easily manage and update your displays, ensuring your content remains fresh and relevant to your audience.
Part 6. How to Maintain Digital Signage?
Once you set up a digital signage system for your business, you need to maintain digital signage properly. Here are some suggestions that you can follow.
1Emphasize on Proper Usage
You can train your employees to use digital signage properly. This includes operating the signage effectively, cleaning the signs from time to time, and interacting with the signage. Proper handling and maintenance of signage will enhance the life span.
2Update Software and Hardware
You need to update software regularly during non-business hours so that the signage service smoothly. This is because if the software gets outdated, there could be system incompatibility and security vulnerability.
At the same time, if your budget fits, you should upgrade hardware to the latest components as applicable. This will enhance the display quality to a greater extent. You should also replace the faulty parts so that the service does not get interrupted.
3Utilize Proper Protection
The display screen needs to be strong with thick glass as well as the reinforced frame. You can also install additional protection with encasing to protect the hardware devices. You need to choose the different health protection equipment as applicable for digital signs.
Conclusion
Digital signage support is essential when you are invested in digital signage for promotion. You need both hardware and software support from time to time. For software support, you need to get a remote control for troubleshooting. We recommend AirDroid Remote Support for proper digital signage support so that you can get remote control on the connected devices and troubleshoot any problem.
FAQs
Does Samsung provide digital signage support?
Yes, Samsung is a global digital signage solution provider. They have a dedicated service to provide support to digital signage. They mostly provide hardware support than software support. You can avail the service to install as well as troubleshoot the digital signage system.
How can I improve my digital signage?
You should get the latest hardware so that the display quality is super high. You need to focus on the content so that it looks eye-catching, and it should grab attention immediately. In fact, you can avail service for proper content creation and management. High brightness, contrast, and limited text per slide and animations with proper branding are important to improve digital signage.
What is digital signage issue?
Digital signage issue can occur when the hardware or software malfunctions. It could be that the hardware is damaged, while there can be technical issues with the software. That is why you need the support of digital signage to fix the issue.
Was This Page Helpful?