Device Control: Best 5 Software to Make Device Control Easier
Data loss has been a serious problem for Internet-based technology companies for years.
As enterprises keep seeking DLP (data loss prevention) solutions, Microsoft, the Big Five IT giant, introduced a new device control capability in its endpoint management solution to serve them on Oct 2023. The feature allows admins to manage access to removable storage devices.
However, the discussions over it expose problems in practice. It seems that the functionality does not work smoothly, and with complicated operations.
Continue with the content to learn more about device control. Moreover, the best device control software is placed behind.
Part 1 : What is Device Control?
To understand it better, let's put the term 'device' and 'control'.
'Device' points to blocked peripherals such as USB storage devices, mobile devices, SD cards, modems, etc. Speaking of 'control', it is the command to prevent the above devices from accessing the endpoint that wanted to protect. Generally, it needs software to proceed.
From the above, it can be defined as:
Device control is a feature to prohibit external device connection from another device. It is mostly used in enterprise device management for securing against company data leakages.
Common endpoints available for device control:
Devices types to be deployed: Computers, laptops, tablets, and mobile phones.
Device types to be controlled: USB drives, CD/DVDs, memory cards, network cards, card readers, mobile phones and tablets, Bluetooth devices, etc.
Part 2 : Why do Enterprises Need Device Control? How it Works?
Internet is booming and giving technology enterprises a chance to thrive. However, threats to company confidential information are becoming more real than ever. For instance:
Easily introduce malware or viruses to company device and system by injecting a USB drive if there is no defense mechanism on the controlled device.
Disgruntled employees can be a weakness of data loss prevention for they steal critical files. It's known that 22% of small businesses suffer from employee thieves.
Business partners, former contractors, and third-party vendors have legitimate access to the business's network, data, or systems. Unfortunately, they're not reliable to some extent. Insider threat incidents have risen by 44% in 2020-2022.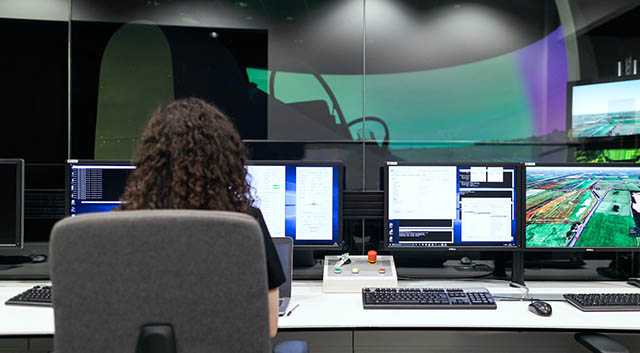 Device control is beneficial to handle the mentioned threats. It's not surprising that companies are pulling all their strings for an effective solution.
Then, how does device control work?
The process involves device control software. IT admins can set up access rules on the target devices via software and take advantage of other functions, like identifying accessed device types, grouping and configuring rules separately, monitoring, etc.
1. Firstly, the admin adds devices to the console so that he can deploy them all in one place.
2. Next, part the added devices into groups. It's helpful for bulk operations.
3. Then set access policies based on needs, such as allow-user list, read-only permission, file transfer permission, and others. In this way, the admin can restrict unsafe entry to company devices.
4. Lastly, the admin can monitor the detailed status of the devices and get reports. Alerts of abnormal activity are able preset so as to improve endpoint security.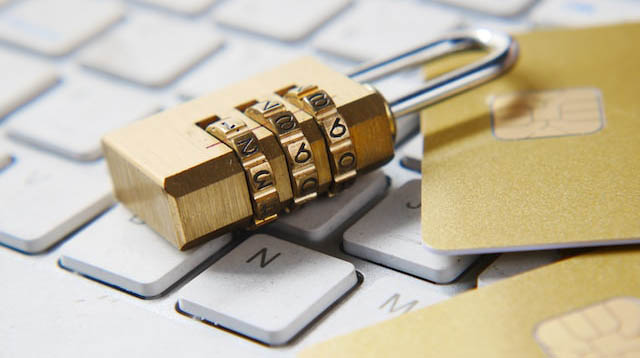 Part 3 : Best 5 Easy-to-use Device Control Software
Device control software, or USB lockdown software, is used to track and identify activities on a company device, plus, to regulate access to data, particularly restricting file copy and transfer.
Though device control tools help reduce workload, IT admins find it painful working with some of them. Here, we introduce five easy-to-use solutions for businesses.
1Endpoint Protector
Endpoint Protector is a multi-OS endpoint device control tool that can be used on Windows, Mac OS, and Linux computers. Clear as it guides to workable controlled device kinds, the software has an explicit dashboard to view device details.
Block what devices: USB flash drives, pen drives, media player devices, digital cameras, memory cards, printers, FireWire devices, Bluetooth devices, mobile devices, and others.
Feature Highlights:
Allow remote access to an offline computer
Device Whitelist & Blacklist
Complete log report
Pricing: Unfixed, 30-day free trial
2AirDroid Business
If you're looking for software to control Android mobile devices, AirDroid Business will be one of a kind. It allows or disallows users to transfer files between the device and computer via USB.
Despite limited features, restricting all remote access is quite simple. Just go to the configuration file and click the activated button.
Block what devices: USB devices, SD cards
Feature Highlights:
Configure device setting
Block network & Bluetooth connectivity
Remote device control & auto-task implement
App management
Mobile device management
Monitor and report
Pricing: $12-33 per device per year, 14-day free trial
3REVE Endpoint Security
REVE Antivirus Endpoint Security is a device control software praised for ease of use. It's available for both PC and mobile with systems supported by Windows, Mac, Linux, Android, and iOS.
Besides control devices, the tool is possible for blocking applications and web URLs.
Block what devices: Pen drive, USB, printer, external CD/DVD, hard disk, card reader, Bluetooth device
Feature Highlights:
USB whitelist
Read-only option
Pending task option
Pricing: $28 per user per year, 30-day free trial
4Ivanti Device Control
Ivanti Device Control allows the admin to set up mandatory rules on removable devices. It's good to use on servers, POS, and virtualized endpoints and supports Windows and macOS.
Block what devices: USB sticks, keyloggers, CD/DVDs, printers
Feature Highlights:
Identify & lockdown endpoint
Restrict data copy
Encrypt files
Centralized management of devices and users
Pricing: Unfixed
5Symantec Data Loss Prevention
Symantec DLP belongs to Broadcom software family which is a solution aimed at information security. It helps scan laptops that run Windows, Mac, and Linux, and also browsers, removable storage, apps, database, and others.
The product offers Professional Services. It's a program that gives expertise and industry insights to help improve deployment, management, and security. Companies can enjoy streamlined work with it.
Block what devices: Printer, clipboard, USB device, and other portable storage media
Feature Highlights:
Monitor & detect data usage, user behavior
Enforce policy & workflow
Block network
Automate incident response
Limit file transfer right
Pricing: Unfixed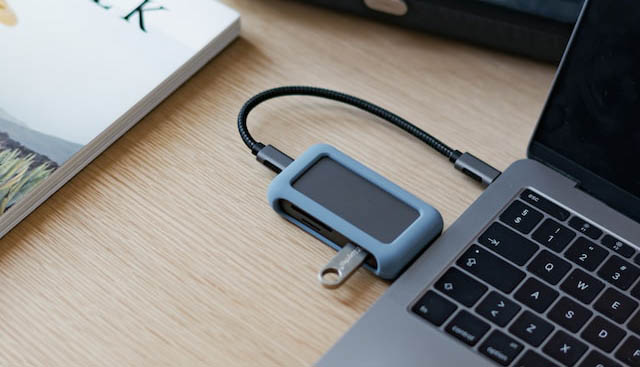 Part 4 : Device Control Limitations
Device control is a useful data loss prevention mechanism. However, security threats do not always come from physical connections, but also networks. There are certain conditions you cannot solely bank on device control for your enterprise.
● Cloud storage and remote file transfer increase vulnerabilities.
Device control can block file transfer via removable devices. However, quite a lot of companies apply cloud computing services. In small businesses alone, the proportion is as high as 93%. Companies back up data in the cloud like Google Drive and allow employees to share files online. This brings risks because data is easier to get without storage drives. And device control is ineffective.
● Cyberattacks against mobile devices intensify.
Enterprises are facing cyber attacks more than ever since laptops, tablets, and smartphones are increasingly using in workplaces. Those mobile devices are highly targeted by hackers. Because pitfalls in apps, browsers, and networks are possibilities to cause data loss. Defense on enterprise security is not just about controlling device access, but also app and system setting management.
● Human error leading to data loss is more than expected.
Employees' mistakes are one of the leading causes of data loss in an organization. According to Verizon, human errors and misuse accounted for 82% of data breaches. Therefore, more features to limit employee permission are needed other than device controlling.
FAQs
1. What is endpoint device control?
Endpoint device control is a technology that enforces settings to control or restrict data transfer. It can be applied to devices including but not limited to computers, laptops, smartphones, etc.
2. What is USB device control?
USB device control is the mechanism designed to block USB ports to a certain device. It helps prevent unauthorized copy behaviors and plays an important role in data security.
3. What is device control cybersecurity?
Device control cybersecurity is a derivation of controlling remote device. It refers to the cyber threats that attack Internet-connected machine, usually through malware and infected URLs.
Was This Page Helpful?