What is Android EMM & 7 Best Certified Solutions to Secure Company Devices
EMM, shorted for Enterprise Mobility Management, is organization-to-mobile-device management that contains MDM (Mobile Device Management), MAM (Mobile Application Management), and MCM (Mobile Content Management), and usually unifies and configures devices in one place.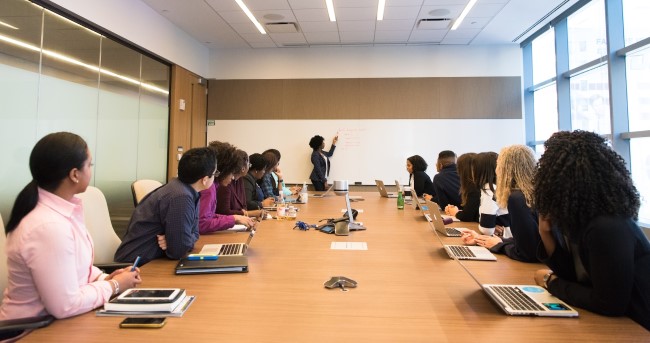 Since Android, the most popular mobile operating system that takes over 70% global market share, has been applied to the device for work increasingly, business enterprises leverage Android EMM to make work easier and protect company data.
Now, let's expound more on Enterprise Mobility Management Android and the best solutions to manage and secure mobile devices. We will also discuss the steps you should take to set up Android EMM for your business so you can start to reap the numerous benefits of these solutions.
1What Is Android EMM
Android EMM, or Android Enterprise Mobility Management, represents a means to manage entire Android mobile devices including system settings, applications and file data via EMM software, in order to safeguard enterprise security.
Its demand side is companies that have a BYOD policy, or have a certain number of cooperated-owned devices, and dedicated devices that face customers.
What can enterprises do with Enterprise Mobility Management Android? Here are some:
1Control Device
Android EMM essentially focuses on both the device and the information it holds. This sector is called Mobile Device Management.
Relying on Android MDM tools, the IT team is able to remotely enroll employee's device, track and manage it from any location. A policy template, which includes usage limitation, mandatory order of password, reboot, wipe data, or screen lock, can be configured to enrolled devices. With it, the administrator can add a security mechanism layer to the equipment to cope with device loss and phishing
2Manage Apps
Android EMM contains Mobile Application Management that tends to pre-install or uninstall applications on Android devices.
For instance, if you are using a BYOD device, the company can use the Android Enterprise EMM software selectively safelist or denylist specific apps. IT admins can also set app usage duration and update the latest app version.
Private apps remain unaffected for the Android MAM solution will access only your work profile on the device.
3Manage Files
MCM Android is another part of mobility management. The word 'content' inside usually refers to company documents.
At one point or another, employees will handle confidential company files. An EMM tool contains helps store sensitive data in an encrypted container and allocates access rights and operation rights to employees in this storage space, for example, delivering, sharing, and deleting files.
4Verify Access
To grant access solely to authorized personnel is critical to protect companies. And Enterprise Mobility Management handles this with an Android EMM solution.
IT admins will verify the device user's identity and track their activity when using the Android mobile device.
The mentioned aspects of Android Enterprise Mobility Management can be set via third-party EMM providers. They offer an administration console to deploy and monitor mobile devices. In general, those platforms are developed with Android Enterprise API and utilize Android Device Policy to offer services.
27 Best Certified Android EMM Solutions to Secure and Manage Devices
Now that you know what Android EMM is all about, which are the best Android EMM solutions to help secure and manage devices for your business?
1. AirDroid Business
One of the best Android EMM solutions in the market is the AirDroid Business, developed in 2011. It's now rated 4.6 out of 5.0 on G2, a largest and most trusted business software review website.
With this user-friendly Android MDM tool, you can handle anything from deploying, managing, monitoring and supporting distributed fully managed Android devices.
It uses Amazon Web Services to cloud data and EMM services in order to give safe networking. And servers are compliant with ISO 27001 and use RSA keys and AES-256 session encryption for data security.
Besides, AirDroid Business offers all-day monitoring to ensure that data center access is only available to authorized personnel. This can greatly improve the security of corporate info.
Key Features
Device remote control: remotely lock, factory reset, uninstall apps, access camera and take screenshots, etc.
Device monitor: view device screen in real-time, device and network status, data usage, location.
Policy Configuration & Android Kiosk mode.
Android app management & release company-owned app.
Black screen mode: patent by AirDroid Business, allow IT admin to remote maintain devices under an invisible environment.
Notification, bulk transfer or delete files, etc.
Pricing
$12-33 per device/year, 14-day free trial
Supported Android OS version
Android 4.1 and later
Supported endpoints
Mobile phone, tablet, rugged device, custom device, POS, Kiosk
2. Microsoft Intune
Microsoft Intune is an excellent cloud-based management option to protect and manage company-owned and employ-owned devices. It was first introduced in 2010 and is marked as a leading 2023 Unified Endpoint Management Tools by Gartner.
Microsoft Intune is a multi-endpoint EMM tool that supports mobile devices, desktops, and virtual endpoints. And Android OS is one of the supported systems, and others include iOS, macOS, and Windows.
Key Features
Configure device settings, password, network connection, etc.
Device monitor: view device screen in real-time, device and network status, data usage, location.
Deploy, update, and remove apps.
Publish mobile apps.
Mobile threat defense services.
Conditional access to organization data, apps.
Pricing
$10.60 - 16.40 per user/month, 30-day free trial
Supported Android OS version
Android 8.0 and later
Supported endpoints
Phones, tablets, Android Open Source Project (AOSP) devices
3. ManageEngine Mobile Device Manager Plus
If you want your employees to work across multiple devices without compromising efficiency, productivity, and security, ManageEngine Mobile Device Manager Plus is one of the best EMM solutions you can use. It supports on-premises and cloud deployment types which gives more flexibility for COPE and BYOD.
This enterprise mobility solution was developed by Zoho Corp in the early 2000s. And it is one of the top UEM tools recognized by Gartner Magic Quadrant.
Key Features
Restrict device button, network, browsers.
App management & distribution.
Kiosk mode.
Configure security policy: passcode lock, device lock.
Geo tracking.
Remote access.
Pricing
$495-895 for 50 devices/year, 30-day free trial
Supported Android OS version
Android 4.1 and above
Supported endpoints
Phones, tablets, TVs, kiosks, rugged devices, IoT devices
4. IBM Security Maas360 with Watson
IBM Security Maas360 with Watson, an efficient endpoint security solution for your business, is available for Apple OS, Android OS, Windows, and Kindle Fire devices. It's worth to noted that Maas360 is an Android Enterprise Recommended EMM provider and validated by Google.
Key Features
Applications blacklist & whitelist.
COSU kiosk mode.
VPN & Wi-Fi profiles distribution, firewall rules to block network.
Single sign-on access.
Mobile threat management.
Encrypt email, contacts and calendar.
Pricing
$4 - 9 per device/month, 30-day free trial
Supported Android OS version
Android 2.2 to 12.x
Supported endpoints
Phones, tablets, rugged devices
5. VMware Workspace ONE
The next Android EMM solution on our list is VMware Workspace ONE. It aims at improving digital employee experience and is concordant with BYOD, COPE, and multi-user devices.
Key Features
Media-rich online company directory: chat, text or call.
Self-service support for employees.
Workflows notification.
Install, update, and remove apps.
One-touch single sign-on.
Geofencing.
Data leak protection for jailbroken devices.
Pricing
$1.66 - 10 per device/month, 30-day free trial
Supported Android OS version
Android 5.0 and later
Supported endpoints
Phones, tablets, ruggedized devices
6. 42Gears Mobility Systems
42Gears Mobility Systems is a lightweight Android Enterprise EMM provider perfect for small to medium-sized businesses still trying to gain a foothold in the market. Up to date, it has over 18k users. 42Gears uses AWS to host web services and use SSL for data protection.
Key Features
Install & uninstall apps, check application info.
Remote control device.
Kiosk mode.
Location tracking.
Transfer files and media.
Pricing
$3.99-7.99 per device/month, 30-day free trial
Supported Android OS version
Android 5.0 or higher
Supported endpoints
Phones, tablets, rugged devices
7. Knox Manage
Last but not least, there is Knox Manage, a cloud-based Android EMM platform designed for Samsung devices only. It was released in 2018 by the Android OEM Samsung and was assessed as a lead vendor in 2023 IDC MarketScape UEM report.
Know Manage servers encrypt device clients' info with Advanced Encryption Standard-256 bits.
Key Features
Allow or disallow device features, such as screen capture, network setting, etc.
Set up lock screen and password.
Remote wipe and suspend.
Install & uninstall apps.
Kiosk Wizard.
Geofencing.
Upload and transfer files up to 2GB.
Pricing
Uncertain, 90-day free trial
Supported version
Knox 2.6 or higher
Supported endpoints
Samsung smartphones and tablets
3How to Set up Android EMM For Your Business
Now that we have provided a quick breakdown of the various Android EMM solutions, you can simply take your pick.
Once you have picked your tool, it is time to set up the EMM tool for your business. Keep in mind that the setup and use procedures will vary depending on the Android EMM partners. That said, here are the general steps to setup one:
Step 1.Login to EMM Console

The first step when setting up an Android EMM for your business is logging into your EMM console:
Open AirDroid Business and enter your account. Then enter the correct password, click Sign In.
Step 2.Enroll Android devices

The following steps will guide you on enrolling your Android device to an EMM:
Click on Devices, select Enroll Devices, and then click on Enrollment via Device Owner. You can select 6 Times Tap which is the easiest way to add a device to the console.

(optional) Create Provisioning Template for Auto-configuration.

Deploy preset conditions before enrollment you need to create a policy file - the provisioning template. When it's done, devices will be automatically set up after enrollment.
Things you can preset: password, app blocklist, device function restriction (e.g. camera, wireless network, bluetooth, APN), etc.
Step 3.Invite team members and set groups

Once you allow external users, you can manually select your team members from your contact list and send them an invite by email. Then, you can assign different roles to your members.
Step 4.Monitor devices and account activity

At this point, IT admins can now use real-time screen monitoring to see device status. A report containing data usage, user activity, and alerts can help secure the company.
Step 5.Ensure devices security

Some ways you can ensure the security of mobile devices using Android EMM, such as device lock, control screen capture, and the ability to remotely wipe data. These could help prevent data breaches if the equipment is lost.
Conclusion
In a nutshell, Android EMM solutions are excellent in helping manage and secure your company Android mobile devices. Remember, the key to picking the right software is to assess your needs and find a solution with the best features for your enterprise. It will certainly make your work easier and save you tons of cash!
FAQs
What is the difference between EMM and MDM?
Both are referred to company device management. However, EMM has a larger range than MDM, which includes the whole device, the apps and any data storage on it. And MDM is one of the components of EMM. It focuses on administrating and setting up device system.
What is Android Enterprise? Is it an MDM solution?
Android Enterprise is a set of business software development API for Android OS devices, for example, the third-party MDM software listed in Android Enterprise Recommend. Unfortunately, Android Enterprise is not an MDM solution, but it offers compatible open-source API to help build an MDM solution.
What is Google Play EMM? Is it the same as Android EMM? 
Google Play EMM, that is to say Google Play EMM API, is the API coming under Android Enterprise which is used to build the feature of managing Google Play Store apps. It's not the same thing as Android EMM for the latter represents a management solution.
Was This Page Helpful?