How to Build Your Own Instagram Community: A Comprehensive Guide
In the time of digital media proliferation, Instagram has been witnessing astounding growth. Adding nearly 100M monthly active users every four months, users have increased their video consumption by 80% and are producing four times the video content compared to previous years.
With so many people using this platform, Instagram communities have grown in popularity and are vital for operating businesses.
Read on to know more about how to craft a flourishing Instagram community.
Grasping the Essence of an Instagram Community
An Instagram community is a network with engaged followers, account collaboration, and invested users who support your efforts and believe in your brand.
Creating an Instagram community for your business is one of the most significant ways to gain brand loyalty, boost engagement, and stay connected to your customers.
With social distancing measures still functional for one reason or another, Instagram is an important means of creating meaningful conversations with the digital audience. An Instagram community is something your target audience will feel a part of. It is all about meaningful relationships and shared interests.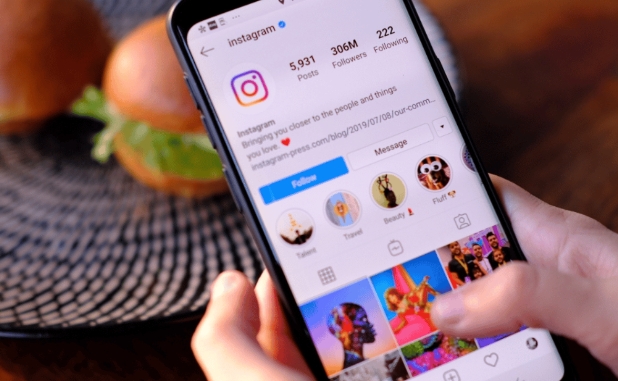 Over the years, Instagram itself has witnessed remarkable growth. From being the once-lost cousin of Tumblr, now becoming a literal mascot of social media, Instagram has indeed come a long way.
Developed by 27-year-old Kevin Systrom in 2009, Instagram was initially known as Burbn and could only let users post their plans, check-in, and share photos. It continued to gain more users, with ultimately Facebook moving forward and buying this business.
Since then, it has gone through so many renovations and has included so many features that it is almost overwhelming.
The basics have remained the same, but Instagram has continued to evolve every now and then. Instagram communities are a part of this recent evolution and are like a jackpot for business people.
Now, they can conveniently engage with the public and connect with various audiences on different platforms.
Why Instagram Communities Matter in 2023
We have all scrolled through Instagram every day, looking at posts made by others. But we have hardly ever tried actually to understand the broader demographics of Instagram.
Currently, more than a billion users are on Instagram each month. Let us first look at the age demographics. According to Hootsuite's digital trends report, the majority of users on Instagram today are Gen Z or Millennial users.
If we look at its gender demographics, both males and females use this platform evenly. As far as the location demographics are concerned, India has now taken the lead after the USA.
If you have a business and are trying to grow your social media presence on Instagram, you have probably already heard about the Instagram engagement pods. On its surface, these engagement pods may not come across as applicable or artificial and may even come across as a waste of time.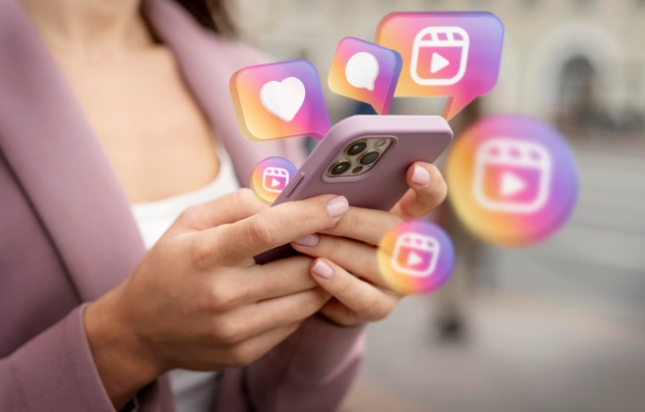 However, when you learn to use them properly, you will realize the advantages are enormous.
With the right approach, you will be interacting with your target audience and encouraging them to be able to interact with each other. Consequently, there will be an increased engagement, post reach, and audience for your business.
Also, Instagram is not only beneficial for businesses but also for individuals. By design the app is designed to encourage individuals to increase their feelings of social belonging, nudging them to keep sharing and scrolling through.
Explore The Top Instagram Communities
Instagram is nowadays the most effective visual advertising channel at the moment. With its remarkable growth in the previous few years, they have received every marketer's and brand's attention.
It has enabled the formation of a few remarkable Instagram communities.
1 #UrbanJungleBloggers
UrbanJungleBloggers is the realm of plant lovers who are dedicated to collecting plants. The dedication of these people is impressive when it comes to plant collection.
Besides, if anybody is looking for stuff related to home décor or nature, this is the community that they should go to. It is a hub for the green-thumbed generation with a particular inclination towards plants.
2 #IHaveThisThingWithPink
For those who love the color pink, this Instagram community is the go-to community for you. This Instagram account was developed by a blogger and Instagrammer, Herbes, who often posts on this account.
In addition, it is a space for the fans and followers who want to post their own pink stuff and engage with other people. It is a concentrated, supportive, and high-quality feed community.
3 #FilmIsNotDead
This Instagram community is heaven for photographers who actually truly believe in the process of creativity. It is difficult to find an Instagram community that is as close-knit and dedicated to this artistic prowess.
Moreover, it is definitely a treasured group of people who have come together to share their aesthetic side.
Practical Steps to Make Your Own Instagram Community
In the digital world, where everyone is using bots, looking for the best shortcuts, following, unfollowing, and many other things, we have practical steps to help you make your own Instagram community.
These steps will help you build a faithful community where people genuinely care about the content that you upload.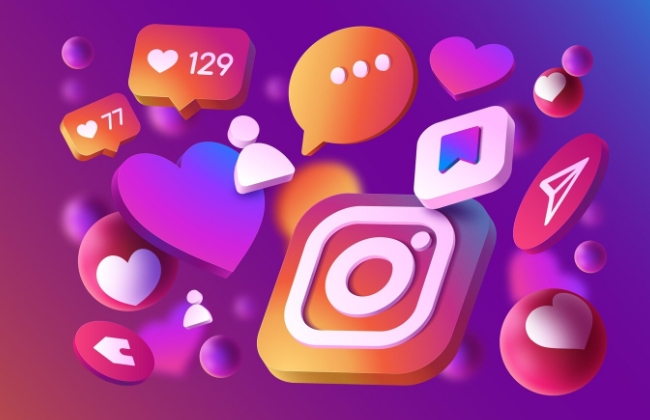 Initiating meaningful conversations: Don't wait to be found
Social media shouldn't be treated as a one-sided conversation. It is good to run paid ads and share posts specifically targeted towards business promotion, but hitting the right chords is about resonating with the audience. Don't wait to be found! Make the first move!
This means start looking for relevant users using the popular hashtags related to your brand. Moreover, you can follow these hashtags so that you can always stay updated on the latest content being uploaded.
Furthermore, you can directly interact with these users by commenting on their photos or leaving them friendly DMs.
Embracing and celebrating engagement: Prioritize interactions
An engaged follower will always be a happy one. An influential Instagram community cannot be built without regularly interacting and engaging with your followers. Your community must feel welcoming to your audience instead of being inactive. The very first interaction that your potential audience has with your brand may be through your Instagram account. Ensure that it is as fruitful as possible.
Leveraging Instagram Stories and Reels for real-time engagement
Instagram stories are the perfect way of engaging with your audience, showing that you are serious about interacting with them and taking the time to do so. If a user tags your brand in their story, you can further enhance this engagement by reposting it on your brand's account.
Collaborations and partnerships: The power of combined communities
When it comes to Instagram communities, collaborations and partnerships can be extremely beneficial. Influencers exercise a massive amount of power when it comes to the creation of these communities. Searching and working with famous influencers may look like the easy way out. However, a more authentic approach would be asking your existing members to be the brand ambassadors.
Embracing user-generated content: Make your followers the stars
The best way of Instagram community management is to make your followers the real stars. Make them a part of your posting strategy. It will make your Instagram brand account more authentic, with real people interacting inside it.
Seeing people like themselves will motivate the users and remind them that they are part of a community. It would be even better if your users could use a specific brand hashtag for this purpose.
Promoting shared values or causes for community cohesion
Nothing encourages a community more than a shared value or reason for which everyone works together. There are several benefits of this:
Showing support for a relevant cause reflects well on the brand.
The grounds will incentivize the users and encourage them to promote your brand even more.
A united reason always builds a stronger community.
Challenges in Instagram Community Building and Overcoming Them
Even though Instagram communities are a great way of promoting your brand, not all that glitters is gold. There are several challenges that come along with community building.
Here are some challenges with our suggested solutions for overcoming them effectively.
Algorithm changes and their impacts
The Instagram algorithm is the set of processes Instagram uses to comprehend what users prefer. The platform utilizes this information to show people more of what they wish to see by predicting the content others will find engaging and interesting.
Contrary to the belief, the issue is that Instagram keeps changing its algorithm. Moreover, each section of the platform has a different algorithm as well. This can have a major impact on what your users see on their feeds.
The best way to tackle this problem is by avoiding common mistakes, such as using water-marked or low-resolution reels, using reels with no audio or too much text, or violating general community guidelines.
Navigating negative comments or community disputes
Any brand with a social media presence is bound to receive negative comments and criticism.
Such comments are unavoidable, especially if your brand has a large audience. Whether it is only a misunderstanding or a customer is genuinely dissatisfied, the outcome always depends on how you choose to react to such comments.
Famous brands have trained themselves for such situations by replying to every comment, whether positive or negative.
A very important tagline to remember is that the customer is always right. This should always be the first step in conflict resolution. In severe cases, be ready to even give out a public apology from your brand.
Staying genuine amidst sponsored content and promotions
Sponsored content is flourishing in the social media marketing space. It is especially engaging when an influencer or company you have sponsored targets your audience and discusses topics that align well with your brand.
Amidst all the promotions and the sponsored content, be sure to stay genuine to what your brand is offering.
The Future of Instagram Communities
The Instagram communities have significantly brought down the value of influencers for brand marketing. Who would want an influencer when the real target users can actually become the face of your brand?
This is why Instagram communities are a gold mine from the business perspective. They are the perfect way of connecting with the target users.
In the future, the idea of Instagram communities is bound to continue to evolve. There are so many features already working in this realm, and many more are in the pipeline for sure.
Everything will improve as far as data collection and history, hashtag tracking, result interpretation, etc., are concerned.
Incorporating AI: Enhancing Community Engagement with Knowledge-Based Bots
The greatest future endeavor the Instagram community is going through is the usage of knowledge-based AI chatbots. These bots can help you understand how to build a business on Instagram by ensuring that your brand remains in touch with its audience 24/7, without any breaks.
Moreover, it helps in understanding what exactly your audience prefers and curates personalized responses and content accordingly.
One such AI bot that has much potential in the future is Chatinsight. With this platform, you can centralize the data and knowledge, scaling up your customer support options effectively. It lets you integrate your training data as the default knowledge base, helping the bot perform per your requirements.
Try it now for free and access chatbot support in more than 30 languages.
Conclusion
An Instagram community isn't built overnight. It takes some genuine effort, time, and dedication to do so. However, once it has been done right and the correct approach is used, it can be advantageous to your brand marketing efforts.
Remember that it is all about staying genuine and authentic to the cause of your brand and transferring it to your audience.
Was This Page Helpful?