10 Free Online Chatbots to Install on Your Website
Integrating chatbots into your website is a great way to provide your site visitors with immersive customer service timely. This will increase satisfaction, especially for web pages that provide services and products. To give an exact data, Statista come up with a survey on consumer satisfaction with chatbot. According to it, 57% of customers who interact with online AI chatbots have positive experiences.
Undeniably, having an online robot brings benefits. It helps in many ways, such as giving a warm greeting to new customers, providing answers in seconds, and allowing them to leave contact info for easy follow-up. Now, there're many tools for AI chat in the marketplace. Plus, the application of new technologies like GPT-4 is expanding. Which is the best for you?
This article will cover 10 free online chatbots, including the rising player ChatGPT free online. Besides, we also cover helpful tips on how they can be easily added to your website, and their advantages and disadvantages.
Part 1: How Does an Online AI Chatbot Work?
Online artificial intelligence chatbots can be installed on a website, and mostly, help with Q&A. They reduce human workload and replace the need for real human customer service employees to be readily available.
There are two main types of online AI chatbots — Rule-based Chatbots and Self-learning Chatbots.
Rule-based chatbots require specific triggering conditions, which can be a keyword or a pattern.
Self-learning chatbots are more advanced in language processing. This advantage is due to the use of machine learning algorithms and natural language processing (NLP) tech.
In addition, self-learning chatbots can be further divided into retrieval-based chatbots and generative chatbots. And ChatGPT is a generative chatbot powered by Generative Pre-trained Transformer.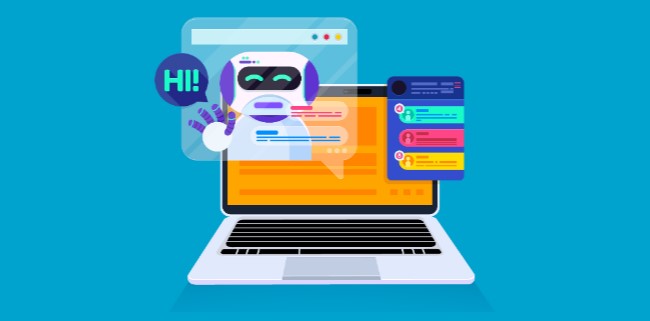 Part 2: 10 Free Online Chatbots with AI Power
1) ChatGPT
ChatGPT is a chatbot that is currently available for free and use through browsers. It is the most well-known AI chatbot at the moment. The capabilities of ChatGPT are quite advanced, and new improvements are constantly coming out, which is embodied in ChatGPT Plus.
The free online AI chat bot is powerful in communicating with users, collecting data, and multilingual capabilities.
Currently, to use it freely online, you can apply the API resource.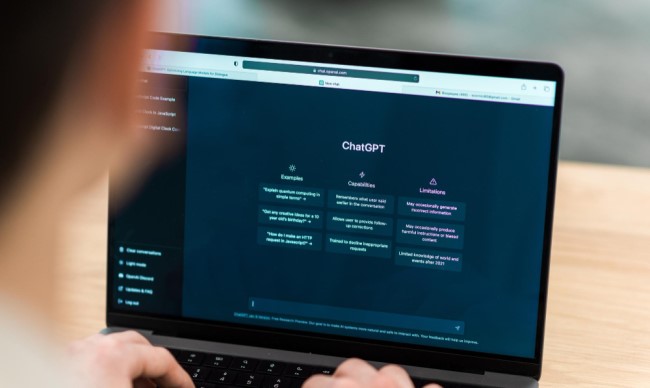 2) BotStar
BotStar is a widget chatbot with a free tier that allows you three bot projects, 50 monthly sessions, built-in CMS, keywords, and training at no cost. They also offer a Pro plan for $15 per month, which allows you unlimited bot projects, 500 monthly sessions, analytics, insights, custom bot branding, add-ons, and more.
BotStar is best used for those who want to build their chatbot with a team, as BotStar offers a team of experts to help collaborate on your AI chatbot. As a free option, they are great for e-commerce businesses that don't see a lot of current traffic.
3) Flow XO
Flow XO is a widget chatbot that you can install for free, which allows you Flow XO for Chat, Flow XO for Workflow, 500 interactions, five bots, email support, and two weeks of logs. You can upgrade your plan to their Standard plan for $19 per month, which allows you all features, 5,000 interactions, 15 bots, 5 team members, three months of logs, priority support, and more.
Flow XO is a great choice for those seeking a free online option that allows plenty of interactions. They are also an attractive option for those with programming experience who want to have the opportunity to use their chatbot as an API.
4) Customers.ai
Customers.ai is a free online chatbot that is a widget that focuses on sales. Their free plan offers 50 leads and email support, and they have additional tiers that include additional leads, better support, and an API for their Enterprise tier. The other levels are Starter and Pro, which cost $249 and $499 monthly, respectively.
Customers.ai is best used by businesses that need a focus on sales outreach and should be considered by business-to-consumer companies primarily.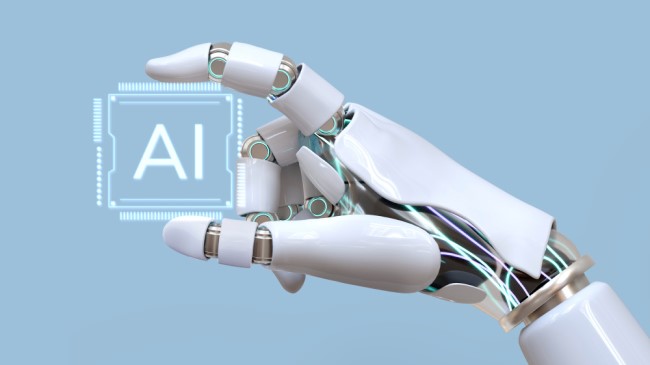 5) Tidio
Tidio is a widget chatbot that offers a free plan. The free program includes three seats, 50 live chat conversations, 100 chatbot triggers, and unlimited tickets. There is another plan that Tidio offers, their Starter plan, for $29 per month, which includes three seats, 100 live chat conversations, 500 chatbot triggers, and additional features that pair well with social media.
Tidio is a good choice for e-commerce and businesses that are very social media focused.
6) Pandorabots
Pandorabots is a widget chatbot that is free online. Their free plan, the Sandbox plan, allows access to the development sandbox and unlimited sandbox messages. The chatbot widget is not included in the free version. There are higher tiers of Pandorabots which offer bot training, API access, and the chat widget itself.
Pandorabots is best for e-commerce and business-to-consumer businesses. While Pandorabots' free version is more limited than others on the list, it is still a good option.
7) Appy Pie
Appy Pie is another free widget chatbot. Appy Pie is easy to use and does not require any coding knowledge to use. Appy Pie is free for seven days but then has a subscription fee. The Basic plan is only $6 per month and includes one bot, 2,500 interactions, and additional perks. The Premium plan is $11 monthly and has one bot, 5,000 interactions, and other unlimited perks.
Appy Pie's chatbot integrations are versatile and apply to e-commerce, education, and other business-to-consumer businesses.
8) Freshchat
Freshchat is a free chat widget to use and set up—however, Freschat charges based on bot sessions and interactions. You can get free sessions through their subscription plans, such as the Growth plan, which is $15 per month and offers up to 2000 bot sessions free.
Freshchat works well for businesses that are focused on marketing and outreach. They offer email, voice, and chatbots all wrapped in one.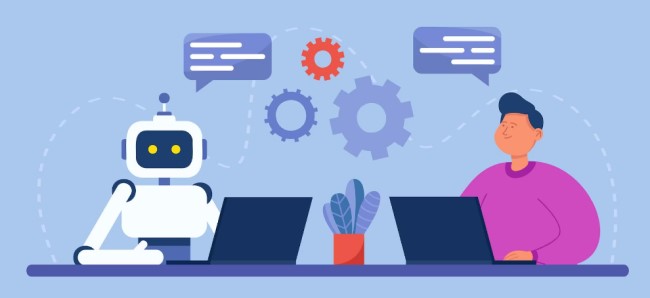 9) Landbot
Landbot is another no-code chatbot that is free to use. Their free sandbox allows you to test out their chatbot services and use 100 chats per month. However, to use Landbot for your website, you must subscribe to their Starter plan, which is $39 per month and includes 500 monthly chats.
Landbot specializes in business-to-consumer brands and is great for small, medium, and large-sized businesses.
10) SnatchBot
SnatchBot is another chatbot widget that offers a free edition. SnatchBot's free edition includes 2000 messages per account and access to all basic features. Their Starter Plan is $99 per month and ups the limit of messages to 10,000.
SnatchBot is great for businesses that want to build their unique chatbots. It's great for e-commerce, banks, and other business-to-consumer companies.
Part 3: 3 Methods for Adding Online AI Chatbot to Your Website
A chatbot free online can be added to websites in three ways mainly.
1Widget
A widget is a ready-to-use component to embed on a website. To integrate an online AI chatbot using a widget, you can add the code snippet to the HTML of your website.
2API
API stands for application programming interface. You will need existing API resources and create a dedicated AI chatbot based on it.
3Plugin
Installing a plugin to your website is very similar to adding a widget to your website. It's a complete work developed by IT companies and with configurable options. It is used with your website builder. Therefore, there are requirements for compatibility.
What's the Difference between Widgets, APIs, and Plugins in Adding Online Chatbots:
You might think that each of these methods sounds like the same thing. Each applies the AI chatbot to your website in some form or fashion. But they still have differences.
Using Widgets requires minimal coding knowledge for they are pre-built components.
API, or code, involves development and customization work. It requires programming knowledge but with more flexibility.
Plugins can be easily integrated into CMS or other website builder platforms. No need to be proficient in technical expertise.
Part 4: How to Install Free Online AI Chat for Web? (ChatGPT Example)
Before starting, it's worth noting that ChatGPT is now available for API, iOS, and plugins for WordPress, Shopify, and other platforms.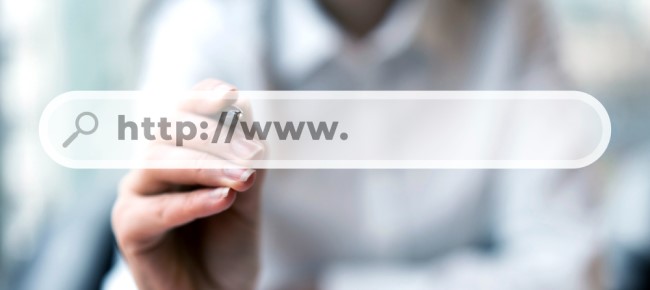 When using ChatGPT for the website, you need to choose the right installation method based on the platform you use to build your site. For instance, if you use WordPress, you can install a ChatGPT plugin developed by a reliable company.Or, you can create a custom chatbot if you don't want to pay any fees.
Here, we will illustrate how to install the AI chatbot freely.
Step 1.

Obtain ChatGPT API resources.

The resource plays a backbone role in your chatbot.
OpenAI provides a $5 start plan for using it within 3 months. But if you want an online free version of ChatGPT API to develop your own AI chatbot, you can use GPT-2 by OpenAI or GPT-Neo by EleutherAI.
Step 2.

Create a custom API or webhook.

By utilizing the ChatGPT resource, you can make your own one. And the API/webhook makes the mechanism work - receiving input, processing the content via the GPT model, and generating responses for output.
Some server-side web frameworks you can use: Django, Flask, Express, Deno, etc.
Step 3.

Design your own ChatGPT chatbot interface and create CSS code.

You will need to design an icon, a chat window, a text input box, and send button. Then, mix the UI design and your site via CSS code.
Step 4.

Add the custom API and code to your website.

Now add the API and code to your site in the "footer.php" file.
Step 5.

Test and see if the chat bot works well.

Test and finalize your chatbot. Pretend you are a customer and ask questions relevant to your website.
Part 5: Advantages & Disadvantages of Using Free Online Chatbots
As with anything, a free online chatbot has pros and cons. On the negative side, there are limitations to using the free versions of these chatbots. Most of the chatbots on this list allow you to do more with a paid subscription. As well, some customers dislike chatbot interactions and would prefer human support. According to Statista, this is 43% of the American consumer population.
But the benefits are there as well. Access to free support 24 hours a day, 7 days a week, can be helpful to save costs and human resources for your business. Chatbots can answer questions, solve problems, and even help make sales.
FAQs
What is an online chatbot?
An online chatbot is an artificial intelligence program on a website that communicates with website visitor from all channels.
What's the difference between ChatGPT vs. GPT?
Both are work products by OpenAI, an AI company and research laboratory. ChatGPT is the AI chatbot that use the model developed by OpenAI and is the practical application; and GPT stands for Generative Pre-trained Transformer, is a type of artificial intelligence language model and is the technology used by ChatGPT .
Was This Page Helpful?