What Does BMS Mean? Decoding Its Meaning and Usages
What Does BMS Mean
BMS is an acronym that stands for "Broke My Scale". It is commonly used on social media platforms and in text messages. The term is primarily used as a compliment, indicating that someone is so attractive or impressive that they've "broken the scale" typically used to measure these qualities. In other words, they've surpassed the usual limits of attractiveness or impressiveness.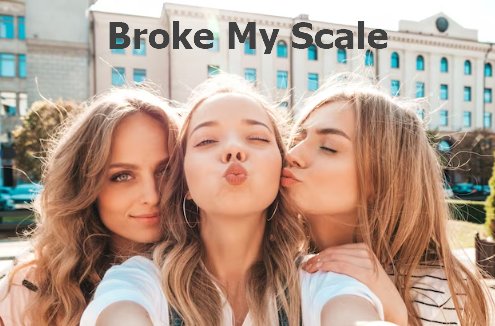 AirDroid Parental Control & Text Monitoring
Monitor online activity by mirroring kids' phones and syncing text messages & app notifications
Find your loved ones in real-time and set geofencing; see and hear their mobile surroundings remotely
Schedule how long and when your kids can use their mobile and manage app usage
Origin of BMS
The exact origin of BMS is unclear, as is the case with many internet slangs. However, it's generally agreed that BMS originated from social media platforms where users rate each other's pictures or posts. The term started gaining popularity on platforms such as Instagram, Snapchat, and Twitter, where users often post photos of themselves or others. When a user comments "BMS" on a post, it signifies that the person or thing in the post is so attractive or impressive that it surpasses the conventional rating scale.
Use Cases of BMS
BMS is commonly used in social media interactions, particularly where rating or complimenting someone's appearance or achievements is involved. Here are a few examples of how it can be used:
In comments on social media posts: A user might comment "BMS" on a picture of a friend who looks particularly attractive in the photo. This implies that the friend is so attractive that they've broken the conventional attractiveness scale.
In text messages or chats: If someone sends a picture or tells a story about an impressive achievement, the recipient might respond with "BMS" to indicate that the sender has surpassed expectations.
In online games or forums: Users might use "BMS" to compliment other players on their skills or achievements in the game. For example, if a player performs an impressive move or strategy, another player might comment "BMS".
Other Meaning of BMS
Apart from the common usage, the acronym "BMS" has several other meanings depending on the context:
Bachelor of Management Studies: An undergraduate program for management studies offered by many universities.
Building Management System: A control system installed in buildings to manage and monitor equipment such as ventilation, lighting, power systems, fire systems, and security systems.
Battery Management System: A system in electric vehicles and other battery-powered devices that manages a rechargeable battery (cell or battery pack), such as by protecting the battery from operating outside its Safe Operating Area, monitoring its state, calculating secondary data, reporting that data, controlling its environment, authenticating it and / or balancing it.
Bristol Myers Squibb: An American multinational pharmaceutical company, among the world's largest.
Business Management System: A tool for strategic implementation and management of practices, processes, and procedures within an organization.
Please note that the meaning of BMS can vary widely depending on the field and context it is used in.
How to Identify if Your Kids Use This Slang: BMS
As a parent, it's important to be aware of the slang terms your kids are using, especially those used online. Here are some tips on how to identify if your kids are using the slang term "BMS":
Monitor their social media interaction: Check the comments they're leaving on others' posts and the comments they're receiving. If you see "BMS" frequently, they're using the term.
Observe their text messages: If you notice "BMS" in their text messages, it means they're using the term.
Open communication: Ask them about the slang terms they use. This encourages open communication and gives them a chance to explain the terms to you.
Use online resources: There are numerous online resources that explain internet slang. If you come across a term you don't understand, look it up.
Use a parental control app: AirDroid Parental Control is a powerful and comprehensive app designed to help parents monitor and manage their children's online activities.
AirDroid Parental Control is an essential tool in today's digital age, where children are growing up amidst a variety of online platforms and digital influences. The primary feature of AirDroid Parental Control is its ability to sync and monitor all the received messages on your kid's phone. This means that, as a parent, you can keep track of who your child is interacting with and what kind of conversations they are having. This can be particularly useful in identifying if your kids are using slang or language that you may not understand, such as 'BMS'.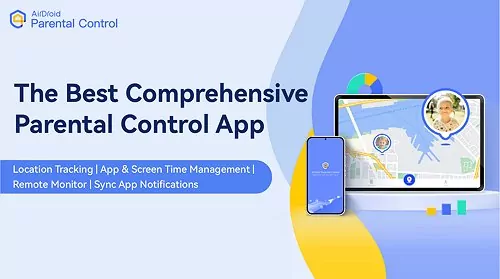 Moreover, the app offers a range of other features, including app management, screen time control, and location tracking. This allows parents to not only monitor their child's digital interactions but also manage their digital wellbeing and safety.
In the context of this guide, AirDroid Parental Control can be an invaluable tool in helping you identify if your kids are using slang like 'BMS'. By syncing with your child's messages, you can keep an eye on their conversations and step in if needed. This ensures that you are not left in the dark about what your child is saying or who they are talking to, providing a level of oversight that can help maintain their online safety.
Wrapping Up
In conclusion, understanding internet slang like BMS can help you stay updated with the changing dynamics of digital communication. It's essential for parents to keep up with these terms to better understand and communicate with their kids in this digital age.
Was This Page Helpful?