Emo: The Origins, Meaning & Definition, Use Cases and More
It is common knowledge that teenagers want to be different. But they are one of several groups of people dependent on others for survival. Hence, their quest for dependency is tinted with finding a medium of acceptance. The Emo culture is inclusive, allowing social outcasts to express their emotions. They do that among themselves with poetry and geek activities.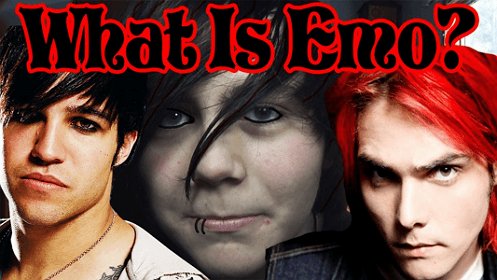 However, this group is subject to various cases of abuse because being part of a pack makes them more visible. This article will give you everything you need to know about the Emo culture and how it began. Also, you will learn how to handle situations involving Emo kids and prevent them from being violated.
1Origins of Emo
The word Emo is formed from "emotional hardcore" or emocore. Its origin can be traced as far back as 1980. The background took its root from the confessional lyrics of rock music of Washington, D.C., at the time. This lyric (Emo lyrics) is the foundation of what we know today as Emo or the Emo culture. Emo lyrics are typically emotional and often personal or confessional. It addresses failed romance, self-loathing, relationships, insecurity, suicidal thoughts, love, and pains.
Akin to this lyric is the Emo fashion. Its fashion trend is associated with blacks, such as black eyeliner and jet-black hair. Emo was also introduced with skinny jeans, tight t-shirts, and studded belts. Today, it is still addressed as a sub-culture of rock music.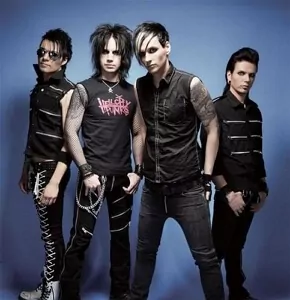 2Emo Meaning
Rock musicians, artists, and fans who were the proponents of Emo embodied the culture through social alienation. This fact has led to defining Emo as a term used to describe kids suffering from depression, suicide, or self-injury. In other words, the term is associated with kids who have self-destructive tendencies, are sensitive, dress in black, and love Emo music. The umbrella word for categorizing teenagers practicing Emo identifies them as Emo kids. However, there are gender categories like Emo boy and Emo girl.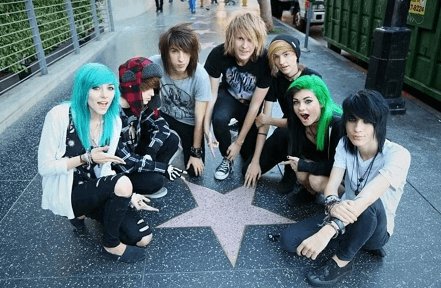 Emo girls are generally defined as sad females, who dress in Emo fashion, have dynamic personalities, listen to emo music, and prefer hanging out with other emo girls and emo boys. Other characteristics of Emo girls include shyness, writing a lot of poetry, loving black-themed dressing, and adopting vegetarian food options. Similarly, Emo boys are like Emo girls, except for the fact that they are boys.
3How Do People Use Emo? Examples of Emo in Chat
People use Emo to define individuals that show traits similar to the Emo culture. For instance, they can call a group of emo girls and boys emo people. Also, suppose a lady or guy shows the emo characters. As discussed earlier, the individual can be addressed as an emo girl or emo boy. Two of the common examples of Emo in chat are given below.
I am so deep and emotional; I am such an emo girl. I love my side bangs.
That girl in the corner with dark hair and staring at the floor must be Emo.
4Other Words Kids Say When Emo
To address emo people, people use other words to call them. These words are usually abusive and berating. They are often to make emo people feel less than themselves. In many cases, they are pointing out the obvious to shame them. Other kids say Sad Goth, Depressed Sioux Sie, Banshees' fans, Teutonic People, Acid House, Emo Rangers, Boogie-Woogie, etc. There is also emo slang like Sasuke, screamo, twilight, emhoe, tweemo, punkmo, cryspace, memo, etc.
5Get Notifications of Emo, Cyberbullying, and More
To control cyberbullying for emo kids, you need to be able to catch the use of the word in public spaces, private gatherings, and online. Hence, it would be best if you were notified when a berating emo slang or word is used. To catch such recklessness among other kids, you can use AirDroid Parental Control.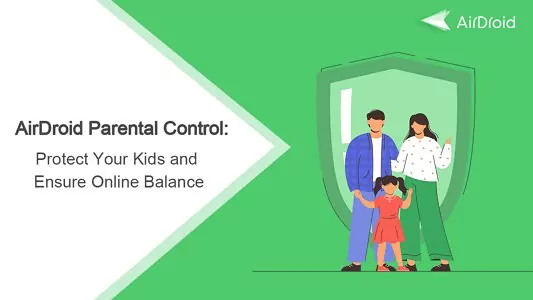 It is a monitoring app that allows syncing phone notifications to another one. That way, you can watch what is happening in real-time on the target phone. For example, you can get instant notification from any social media app to know when a derogatory Emo comment has been made. The features of AirDroid Parental Control are listed below.
Monitor social media apps' notifications, such as Facebook Messenger, Line, and WhatsApp
Cast your child's Android device to your phone so you can monitor it remotely and in real-time.
Remotely view and listen to the background of your child's mobile devices.
Find your child's current location and get alerts of geo-fenced zones.
Schedule a time for your children to access their devices.
Block or restrict specific inappropriate apps and new apps.
6How to Talk with Emo Kids
An essential part of speaking with an Emo kid is knowing what it means to be Emo. The individuals are not all the same because they share specific characteristics. They are the same because they have similar interests. These interests are the primary proponent of their choice of culture. Hence, you need to know the individual before you speak with them.
Given that they have different stories, it is advised to let them express themselves before making assumptions. If they feel warm and appreciated around you, they will be open to speaking with you.
Last Words
Against popular opinion, Emo people are not outcasts. Their recluse nature makes them prey to both humans and emotions. They are very sensitive and often respond to situations with shyness. However, they find a means to express themselves through poetry. Regrettably, not many people respect the interest of this group. Hence, they are seen as nerds and outcasts.
This article has shown that you can protect an Emo kid by getting to know them and listening to their story. Also, you can use the AirDroid Parental Control app to monitor their social media activities to prevent them from being cyberbullied.
Was This Page Helpful?