Searching for TeamViewer Discount or Coupon? Try This Affordable Alternative Instead
TeamViewer is a famous remote access and control application used by individuals and companies. With this app, you can control devices remotely, transfer files, present online meetings and presentations. It is available for both commercial and non-commercial use.
However, some users reported that it is much more expensive than other remote software and unsafe to use. So, in this article, we will tell you about an affordable alternative if you are searching for the TeamViewer discount or coupon.
Stop Searching for TeamViewer Discount
As mentioned above, TeamViewer is expensive, so many people are searching for promo codes to get discounts. So, if you are one of them, stop searching for TeamViewer discounts. Several online websites offer different TeamViewer coupons and promo codes, this could be a scam and will not work for you. We recommend using legitimate and authorized channels if you want to use this application. Also, even if you find available TeamViewer promo codes, these may have limitations.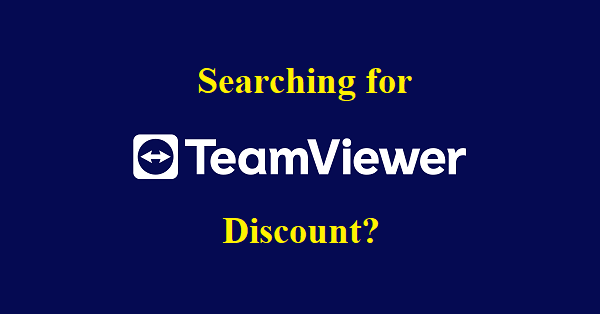 Drawbacks of Finding TeamViewer Promo Code Online
While searching for TeamViewer promo codes online might seem like the best way to save money, it's important to be aware of its potential drawbacks and risks. Below, we have discussed some drawbacks of finding TeamViewer discount coupons online. After reading this section, we hope you will stop searching for TeamViewer discounts and consider choosing an affordable TeamViewer alternative.
Unofficial Websites May Contain Trojan Viruses
You shouldn't use the TeamViewer promo code from the unofficial website because it may contain Trojan viruses, which can damage your system and hack it. You will be asked to download some kind of application that might contain malware, such as Trojan viruses, which will attack your data, including personal details, credit card information, or TeamViewer account credentials.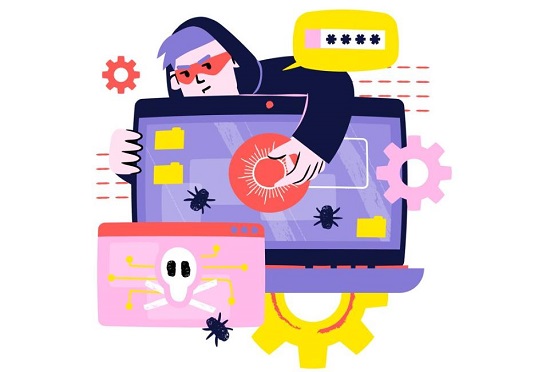 Some Promo Codes Are Unverified
It is not a good idea to download the TeamViewer coupon code from unofficial websites because most of the codes are unverified and will not work for you. So, it will be a waste of time if you purchase or use those promo codes.
Using Coupon Codes Comes with Many Restrictions
Coupon codes come with a lot of restrictions, such as some websites are region-specific and require a VPN to access them. On the other hand, coupon codes are time-limited, so you will be asked to enter them before the expiration date.
Renewing a Subscription after It Expires Is Cumbersome
Once the discount or coupon code expires, you can't enjoy the associated services, and even you can't renew the subscription. That means you have to again purchase or look for the new coupons or promo codes.
Still Not as Affordable as Other TeamViewer Alternatives After the Discount
Even using the promo codes or discounts, you won't be able to get the TeamViewer application at affordable rates. So, it is best to use other alternatives which are not expensive. Below, we have mentioned the best alternatives that you can use instead of TeamViewer that will save you a lot of money.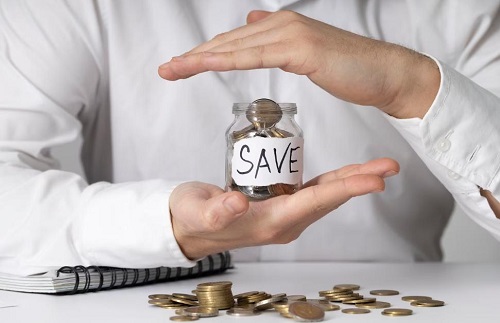 More Affordable than TeamViewer Discount - Try AirDroid Remote Support
We've explained to you above why you should stop searching for TeamViewer discount. Next, we will present you with the best alternatives to TeamViewer discount.
TeamViewer Discount vs AirDroid Remote Support Pricing
When it comes to remote access and control applications, TeamViewer is a reliable choice, but it is costly and overpriced. The biggest discount we've found for TeamViewer available across various sites is 30% off, which means after applying promo codes, TeamViewer prices start at over $200 per year, which is still a huge amount.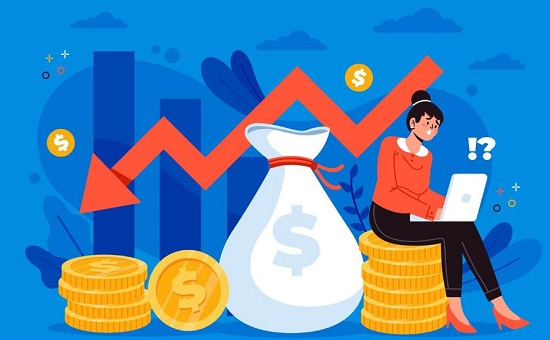 So, what is the best alternative for this application? If you want to enjoy all the features of TeamViewer but at a lower price, then AirDroid Remote Support. Yes, this application provides more features than your usual TeamViewer application and it only costs $199 per year. Isn't it amazing?
Apart from that, users have the option to choose the plans according to the seats; yes, that is correct. AirDroid Remote Support users can enjoy flexible plans based on seats, you only pay for the seats and there is no limit on the number of connected devices.
How to Choose a Suitable AirDroid Remote Support License
AirDroid Remote Support offers two different plans for businesses, the Basic Plan and the Standard Plan. Let's discuss these plans along with the services which you can find in them.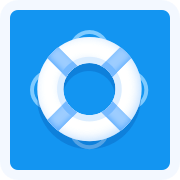 Suppose you want to use basic remote support features, such as remote access and control, AR camera, live screen sharing, voice live chat, guided gestures, etc. In that case, you only need to purchase the Basic Plan, which can be charged based on the number of seats. If you want to enjoy more features, then you should buy the Standard Plan, which is charged based on licenses rather than seats.
| | | |
| --- | --- | --- |
| | Basic Plan | Standard Plan |
| Price | $199.00/Seat/Year | $599.00/License/Year |
| Best For | Remote Support of Common Mobile Devices | Attended & Unattended Remote Access Solution for Teams |
| Advantage | This plan is charged based on the supporter's Seats. No limits on the connected device numbers. | More advanced features: control unattended mobile devices, group management, black screen mode, etc. |
Why You Should Get Your Own Remote Support License
Many people choose to share an account with others to use the software they purchased because they are worried that it is too expensive, so that they can save their expenses. But this actually affects the experience of using it and has many hidden dangers. Getting your own remote support license can offer several benefits; some of the top ones are discussed below.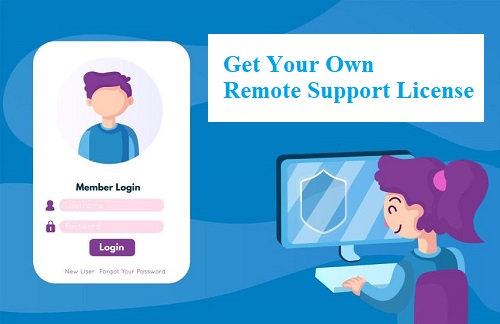 You can easily control the devices of others remotely without any restrictions.
You don't have to worry about connection interruptions due to simultaneous connection status.
Remote Support license allows you to enjoy all the latest features and updates.
You can get easier access to customer service and easily cancel your subscription at any time.
Remote support licenses often allow you to assist multiple users simultaneously.
It helps you stay connected with the technical team.
Why AirDroid Remote Support Is Better than TeamViewer Discount?
As mentioned above, AirDroid Remote Support offers better prices than TeamViewer and provides different features as well. So, undoubtedly, it is the best option for individuals and companies. The tool is trusted by millions of users worldwide. Below, we have an in-depth description of AirDroid Remote Support.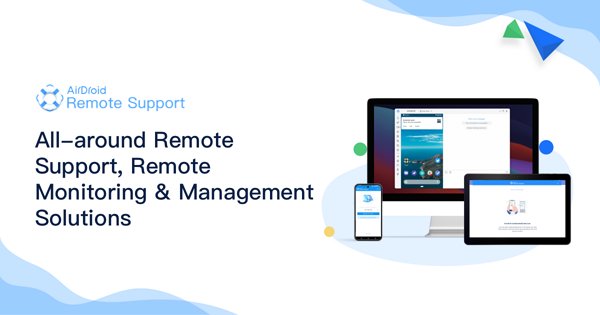 Specializing in Remote Support for Mobile Devices
With AirDroid Remote Support, you can easily control mobile devices and perform the work remotely. The app is also compatible with both Android and iOS devices. Undoubtedly, it is the best tool that specializes in providing remote support for mobile devices.
Better Remote Support Features
As compared to TeamViewer, it offers the best remote support features. You can easily connect with other devices without typing complicated codes. The following are the key features of AirDroid Remote Support:
Android Unattended Access: Under the unattended mode, you can connect and remote control a device without consent from the device end for maintenance purposes.
Black Screen Mode: It is a privacy-centric technology, which enables IT admins to hide the screen image of the remote device during the remote control session and a hint saying "This device is under maintenance" will be shown.
AR Camera & 3D Marker: Allows you to see through the customers' device camera and guide your customers by placing 3D markers onto real-world objects.
Tutorial Gesture: Swipe or tap on the shared screen, the tutorial gesture will appear on your customer's device. (Only for Android)
Member Management & Permission Settings: According to the management needs of the enterprise, different members can be invited to manage devices, and the invited members can be managed. You can invite team members to participate in device management, and set their roles and permissions to make device management well organized.
More Secure and Stable Connections
Some users have recently added TeamViewer is not safer, but you don't have to worry about the AirDroid Remote Support application because it offers end-to-end encryption remote support for mobile and commercial-grade devices. It offers fast access and stable control. You don't have to worry about disconnecting issues during the tasks.
More User-Friendly Interface
It is a lightweight management tool for unattended devices. The interface of this app is also user-friendly, which means anyone can use it without any issues. In fact, it is the best tool for non-technical users who don't have much information about the tools.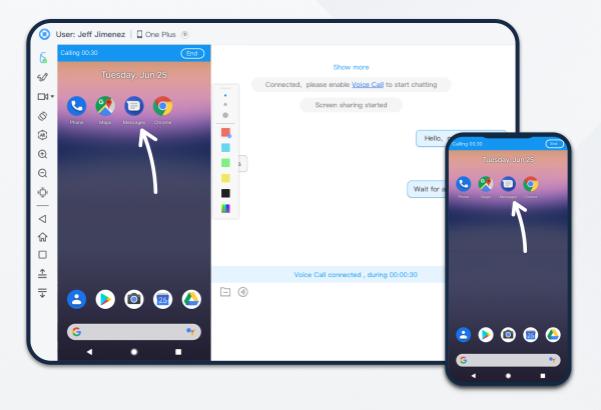 Faster Responsive Customer Support
Many users in their reviews of TeamViewer mention that it is difficult to contact its customer support. On the other hand, AirDroid Remote Support offers the fastest customer support as well as technical support. No matter how complicated the issue is, their customer support will solve the problem within minutes. Also, they are very responsive, so you don't have to wait for 12 hours to get a reply.
Easier Unsubscription Policy
With AirDroid Remote Support, users can cancel the subscription at any time. This option is not available in TeamViewer as the users need to contact customer service to cancel the subscription no less than twenty-eight days before the end of the initial term or any renewal term. So, it won't be wrong to say that AirDroid Remote Support has the best unsubscription policy.
Final Verdict
Getting a TeamViewer discount coupon is not worth it as you won't be able to get much discount. Also, it is not safe to get the promo codes from other websites as they will ask you to download different third-party apps that can add malware to our system. Instead, you can choose to use AirDroid Remote Support, which is much more affordable than the TeamViewer discount. Moreover, it provides more options when it comes to connections and comes with many features that are not found in TeamViewer.
Was This Page Helpful?