How to Fix Whatsapp Message Not Delivered?
WhatsApp has become a popular messaging app over the years, and in many places, people use it as their primary messaging app. Certain businesses are entirely run on WhatsApp. So when a glitch occurs or something goes wrong and you notice that none of your messages are being delivered, it can cause a lot of problems.
Fortunately, more often than not, there are things you can do to fix the issues and send your message. Sometimes it can be an internet issue that can be fixed by reconnecting your Wi-Fi. Other times, you can just fix the issue by updating the app. But it's important to find out why your Whatsapp message not delivered issue is occurring in the first place. So let's help you figure it out!
Part 1: Why Whatsapp Messages Aren't Being Delivered
There can be a lot of different reasons why your Whatsapp messages are not going through. More often than not, it's an issue with the internet connection either at your end or at the receiver's end. But the app makes it pretty easy to notice where something is going wrong.
Here are a few reasons why Whatsapp can't send message.
Connectivity Issue
This is the most common cause of your Whatsapp not sending messages. Whatsapp messages are sent via the internet, so if you don't have a stable Wi-Fi or data connection, then your messages might not be going through.
An easy way to decipher if the problem is on your end is to check the tick marks beneath each message. If you see one gray/transparent tick mark beneath your messages that means you are facing a Whatsapp message sent but not delivered. So the issue is on the receiver's end. Your messages are being sent, they just can't receive them.
Another way to tell whether the problem is on your end is to see if the problem occurs with everyone you text. If texts aren't going through to just one contact, but it's working just fine with the others, then the problem is on the receiver's end or you might have been blocked. If none of your texts go through, then it's on your end.
On the other hand, if you notice that there are no ticks but a circle that means you're facing messages not sending on Whatsapp. So the problem is on your end. It could be that you don't have a working internet, or you don't have a network if you are using data. So try and check the ticks to figure out where the problem is and then try to fix it.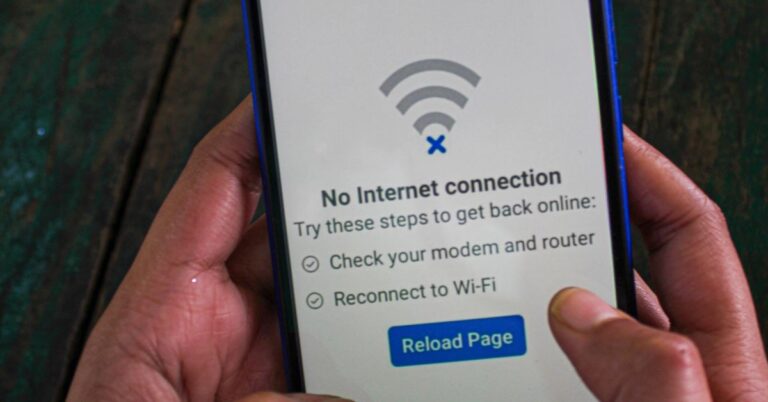 Update Issue
Sometimes there are issues and bugs within the app that can occur on a certain phone. This usually just means you haven't updated your app in a long time. Whatsapp regularly gives out updates to address bugs and other issues.
So make a habit of regularly updating your Whatsapp if your Whatsapp is not sending messages on Wi-Fi.
Server Issue
Lastly, it could be a bigger problem occurring at the servers. Whatsapp could be down, and this usually means that no one can send messages on Whatsapp. Try calling or using different messaging apps to see if everyone is facing a similar problem. Sometimes there are issues at the main servers that can cause the entire service to go down.
Since Whatsapp is owned by Facebook, security breaches or other problems can shut down all of the apps under Facebook or Meta. If you notice that your Facebook, Instagram, and Whatsapp are not working together, it might be an issue with the servers.
Part 2: How To Fix Whatsapp Message Not Delivered
Depending on why your Whatsapp isn't working, the solution can vary. If you're not sure of the reason, you can try each of these solutions one by one and see which works for you.
Checking Your Internet Connectivity
The first thing to do is to check whether your Wi-Fi or mobile data is working correctly. Start by checking to see if it's turned on. You can usually find this from the Control Menu if you drag it down on your home screen. Try turning it off and then back on again; this can often fix any network issues.
Check if your other apps that require an internet connection are working properly. See if you can load a video and watch it smoothly. If your internet is the problem and nothing is loading, you can try turning the router on and off or contact your ISP to see if there is any problem. Connectivity issues usually get fixed on their own after a while.
Contact The Person
If your messages are being sent but not delivered, then the issue is on the receiver's end. Try using another app to message them or texting them via your SIM card. Call them and ask them to check their WhatsApp messages if they have their data turned off.
Often just a text can help your receiver fix the issue on their end so you can communicate again. This is especially crucial if you are dealing with clients on Whatsapp and time is of the essence.
Use AirDroid Personal
If Meta is down, then that means a lot of its apps are down as well. No Whatsapp, no Messenger, no Instagram DMs, etc. While you might be able to reach your clients or the receiver through a call, if you have international clients, however, it can be very difficult to contact them in these scenarios.
This is why it's always a good idea to have a backup option set up. You can use AirDroid Personal as a messaging app as well. The only catch here, like most other apps, is that both parties need to have the app installed. So you can get people to have this app installed as a backup so that you can run your business without any hassles when Meta goes down.
It's an app that has many uses, and it will help you out in times of emergency, and not only with messaging. So it's a great idea to have this app installed on your phone.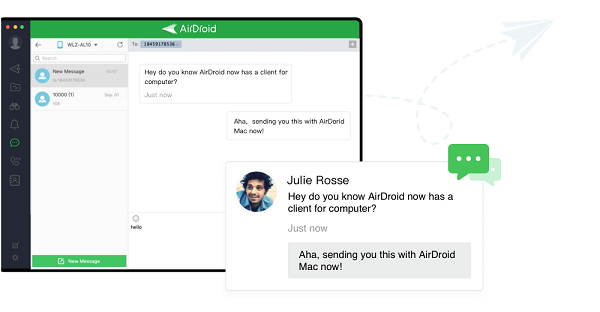 Update Whatsapp
Often your app itself might have a bug or maybe glitching. You should regularly update your apps to keep these bugs at bay. If you have your automatic updates turned off, you can go to the Play Store or App Store and search Whatsapp to see if there are any updates available.
Then install the update, and relaunch the app. This should fix the issue. Otherwise, you can also try deleting the app and reinstalling it. Just remember to keep your chats backed up, otherwise, you will lose all of your chat histories.
Restart Your Phone
Now, this is a blind fix that can often fix a lot of different issues. If there's a problem with your phone and it's causing your Whatsapp messages to not send properly, a restart can help restore your old settings. This is very unlikely, but if nothing else works, you can try this fix as well. In the worst case scenario, you might have to reset your phone.
But before that, you can also check your phone's settings to see if you have any messaging restrictions turned on that are preventing you from sending or receiving messages from different apps.
Part 3: Conclusion
Knowing how to fix Whatsapp message not delivered issues can be very useful, especially if you run your business through Whatsapp. Sometimes a single text can make or break a deal with a client. While it's usually easy to fix this issue, in certain cases you are left with nothing to do. So it's always a good idea to have a backup option like AirDroid set up on your phone.
FAQs
Why my Whatsapp is not sending messages to one person?
If you are having trouble with messaging just one contact, there are two possible reasons. They might be having connectivity issues on their phone or have their Wi-Fi turned off or they have you blocked. On the other hand, if you have blocked this contact, then it usually shows up right on top of your chat history that you have blocked the contact on Whatsapp.
How to send a Whatsapp message if there's no internet?
When you are having internet issues, then your Whatsapp messages won't be sent. There's not much you can do except wait for the internet to come back. If you're on Wi-Fi, try switching to mobile data and vice versa. You can also try calling them or texting them with your sim if nothing else works.
What to do if someone has blocked you on Whatsapp?
If you notice that your messages aren't being delivered to just one contact, maybe they have blocked you. Since they have blocked you, they do not want to hear from you so it's best to leave them alone. However, you can try calling or texting them using other apps or email them to see if you can fix the issue.
Was This Page Helpful?