Top 10 Mobile Tracker to Track a Mobile for Free [2023 Tested]
Mobile trackers are becoming more common nowadays; this is because, in this modern era, many people are using their devices more often. It brings safety issues, and I am sure every person wants to protect their family from any harm.
We must use the right mobile tracker app so you can locate someone whenever you want to. That's why we want to show you our list of the best free mobile tracker apps to help you choose which one would be the most suitable for you.
10 Best Free Mobile Tracker Apps in 2023
AirDroid Mobile Tracker
AirDroid Parental Control is also a mobile tracker that allows users to keep track of their Android devices remotely. With AirDroid Mobile Tracker, real-time GPS tracking lets you know where your family and friends are located.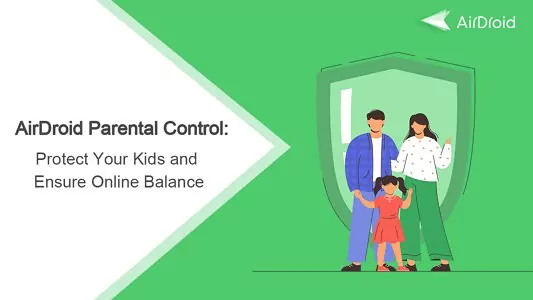 You can see their exact location on a map and receive real-time updates about their status. The app also allows you to track your children by setting up a geofence area around them and receiving instant alerts anytime they cross that area. Some key features are listed below:
Track your smartphone's GPS location live, record locations history
Get instant alerts when your kids are leaving or entering a safe zone with the geofencing feature.
Remotely watch and hear kid's surroundings
Monitor online activities with screen mirroring and sync app notifications
Block specific apps from your kids, then you can monitor which app your kids use most by yourself.
Hoverwatch Mobile Phone Tracker
Hoverwatch mobile phone tracker is a free mobile phone tracker that you can use on any android device.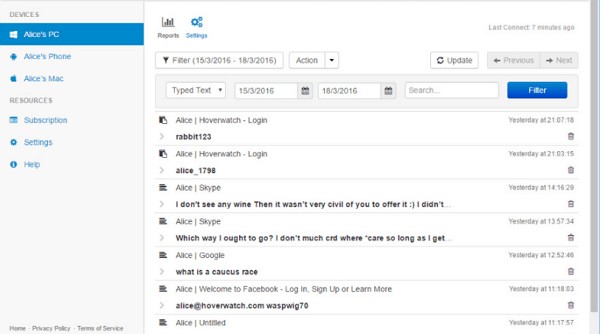 It has many features, including tracking phones, but it also has some others like:
Stealth mode means it isn't apparent that you're tracking the phone
The app records call, so you'll know about everything.
If a phone's been stolen, you can track it, monitor, who's using it, phone call logs, text messages, and social media activity in real-time.
Detect sim change feature will alert you if someone else changes their sim card in your child's mobile phone or tablet.
CocoSpy Mobile Phone Tracker
CocoSpy is mobile tracking software that allows you to track the location of your family members and employees. It also lets you monitor their call logs and messages. CocoSpy is one of the most popular phone tracker apps for Android and iPhone, and it has many features, including tracking phones.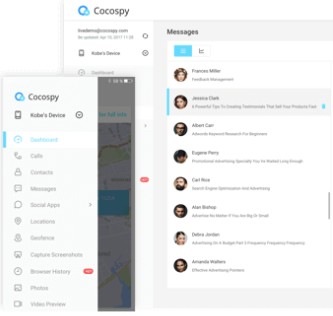 It also has many other features like
Spy on WhatsApp, Facebook, Snapchat, or any other social media accounts
Track phone location with GPS tracking
Geofence alerts
Stealth mode
Track phone internet history
FlexiSPY Mobile Tracker App
FlexiSPY is advanced mobile tracking software that lets you monitor any Android or iPhone device. FlexiSPY is a free mobile tracker app that tracks phones with the exact location.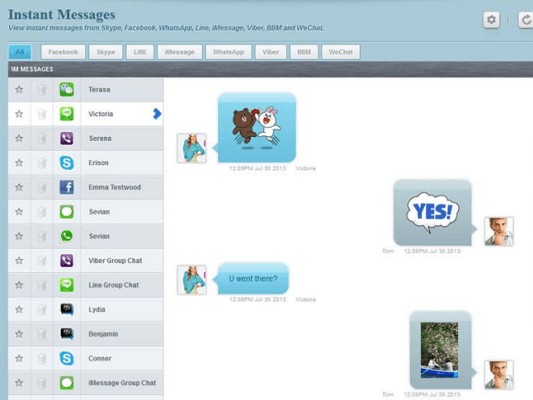 It works with Android and iOS and has many features like:
You can listen to your surrounding with a mobile mic from a remote location.
GPS tracking
Listen to live calls
Android keylogger to track passwords and more.
Spy on contacts and access cameras from remote locations.
Glympse Mobile Tracking
Glympse is an Android and iOS app that allows users to share their current location with friends and family. It's like other location-sharing apps, but Glympse has several unique features that make it stand out from the crowd.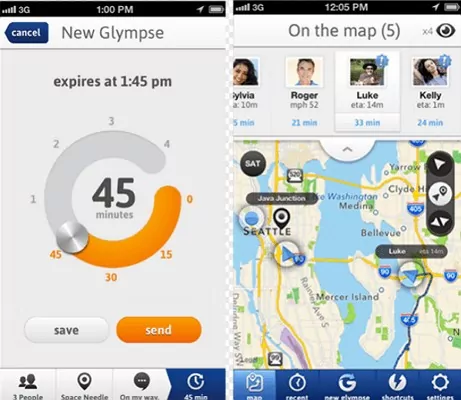 The first thing you'll notice about Glympse is its easy use. Open the app and select "Share My Location." You can set the duration of your shared location (1 hour, 3 hours, etc.). So, no sign-up is required to use this app.
Phone GPS Tracker
Phone GPS Tracker is a free mobile tracker app that tracks phones and shares live locations. The app runs on Android and iOS and is a free app. The app allows you to track any phone in real-time, locate it on the map, see its last known location and share your location with friends.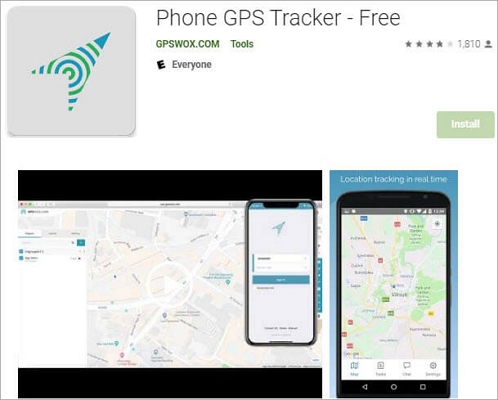 The app uses GPS satellites to locate your device and cellular towers to determine the device's current position. If the device is offline or there are no connections available, the Phone GPS Tracker will show a circle around the device's last known location until it is back online again; this way, the user can get some idea of where their device is was when losing connectivity.
Spyic Mobile Location Tracker
Spyic is a powerful but easy-to-use mobile phone tracking software that can help monitor your children, employees, or anyone else using the target phone. You can easily install it on any android and iOS phone within minutes to the target device.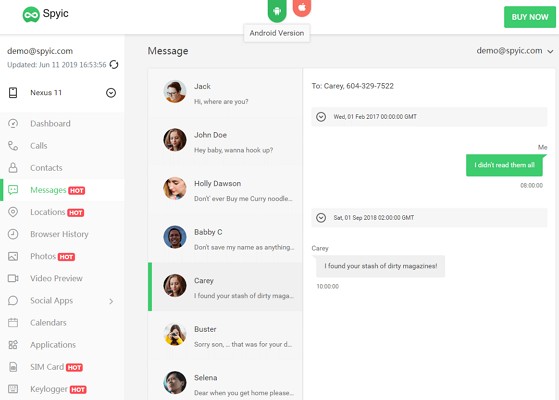 The best thing is that it runs silently in the background, so the user will never know they are being tracked. It also lets you monitor all activities, including calls, SMS messages, GPS location history, social media activity, and much more. Some highlighting features are;
Call and SMS track
Social media tracking
Stealth mode
Track web history
Track SIM location
Where's My Droid
Where's My Droid is a free and easy-to-use app that lets users keep track of their phones. The app can be used by anyone, whether you're an Android beginner or a power user. Where's My Droid is the best way to track your lost or stolen phone.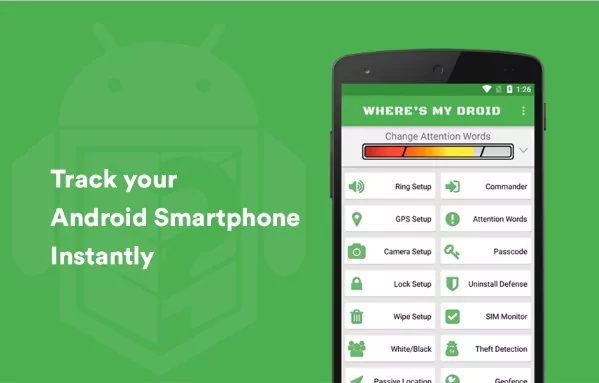 The app uses GPS tracking to find the exact location of your device. You can set up GPS tracking manually or automatically through geofencing. Where's My Droid will send you a notification every time your phone enters or leaves a specific area (geofence). In addition to tracking locations, Where's My Droid also has several other features:
Geofencing
Motion alarm
Location history
Nearby Wi-Fi
Auto theft detection
Remote device lock and wipe
FamiSafe Mobile Tracking App
FamiSafe Mobile Tracking app is developed by trusted and experienced developers. The app works on Android and iPhone. FamiSafe is a perfect parental control app that helps you track your children's location, check their phone usage history and block any apps or games you do not want them to play.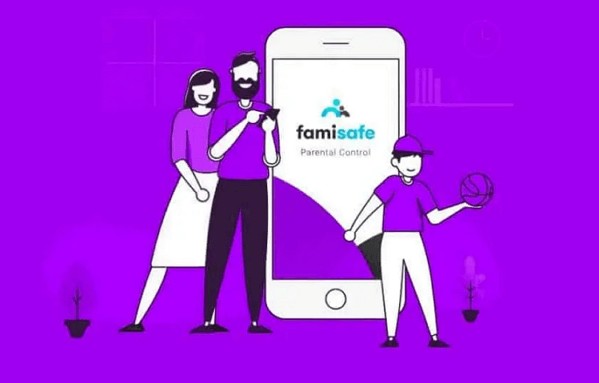 FamiSafe is a mobile tracker app that has unique features like
Geofencing
App usage history
Screen time restrictions
Blocking any apps or games
Web filtering
Life 360 Family Tracker
Life 360 Family Tracker allows you to track the location of your family members. It is a free app that can be used on Android and iPhone devices. It has many features, such as creating a family circle, getting notified about places where other family members have been, driving safety alerts, and more.
How to Choose the Best Mobile Tracker for Free
There are many different mobile tracker apps available online. The most important thing to consider when choosing a mobile tracker is that you need to make sure the app is 100% working. Many apps charge for their services and do not provide you with the full functionality of tracking your device. We have tested several different mobile trackers and have come up with our top 10 list of the best ones.
There are many free mobile tracking apps in the market which you can use to track your device. However, not all these apps offer reliable service and features. We tested some of the popular apps in real-time while keeping in mind the following:
Customer support
Pricing
Features and updates
Interactive interface
Refund policy
Free features
Why Should You Buy a Phone Tracker App?
Many people are looking for an app that can help them track their loved ones (kids, spouses,etc.) or employees at any time and anywhere. They have so many reasons for monitoring someone's mobile phone, but there are some main reasons you should buy one for yourself.
The developers need a lot of time and and resources to develop and update a program. So the free apps usually have limited functions or may not update for a long time. Some of the apps add a lots of ads so that the developers get paid, while it is not friendly for users.
Besides, users can't get timely customer support or even no support for free program. Data on free apps are more easy to let out.
Conclusion
The best way to know whether a tracking app is worthwhile is if it is reliable or not. It doesn't matter how feature-rich an app may be; if it fails in its primary function of tracking a phone, then what's the point? Hopefully, the list above has given you insight into the mobile tracker market and the options available. Luckily, one of these apps will soon become your go-to choice when you need to track a phone.
Hottest Question Related to Track a Mobile
Which Is the Best Mobile Tracker App?
AirDroid Parental Control is the best tracking app that has many other features. Experienced developers develop the app, and this app has a strict data protection policy that can keep you safe.
Is There Any App to Track Mobile Location?
We have listed ten apps that can track mobile phone locations for free.
How Can I Track a Phone by Its Number?
Tracking a phone by its phone number is tricky and requires a lot of effort. You can also use the above-listed apps to find a lost phone if you have forgotten where you left it. If you want to track someone else's phone, then those apps also allow this option.
How Can I Track Someone's Phone Free?
You have to install any of the above apps on the target phone and then sign-up for an account. Once you do that, you can log in to that account from anywhere and track their device.
Was This Page Helpful?